When it comes to your wedding day lewk, I'd just like to throw out an unpopular opinion and hope for the best: your hair is just as important as your dress, mmkay? You can't show up to your wedding in a Princess Mia-worthy outfit just to eclipse it with a half-assed 'do. I don't make the rules, y'all. Look, I fully embrace au naturale beauty looks that are definitely having moment right now, but there's a difference between loose, tousled waves and "I just woke up after sleeping on wet hair." Even if you think you're safe from this kind of epic f*ck-up because you're going for glam updo or some kind of fancy braid situation, you can still learn a few things from the pros, so listen up.
Am I calling myself a pro? Lol, no. Of course not. For a sensitive topic like wedding hair, I decided to call upon the legit experts: Giovanni Vaccaro, Artistic Director at Glamsquad. Unless you are a hairstylist and have full confidence that you know exactly what you're doing (teach me your ways), I highly suggest reading on to learn a thing or two so you don't show up to your wedding stealing Bellatrix Lestrange's look. Whether you're going for a minimalist, easy style or an all-out Met Gala situation, all of the below apply to you.
1. Don't Shampoo On Your Wedding Day

I know what you're thinking: why, though? Until talking to Vaccaro, I just assumed that everyone washes their hair on their wedding day. According to Vaccaro, "I tell all of my clients to shampoo the day/night before the big day because second-day hair behaves the best—especially for an up-style." He has a point. If I have a big date—meaning, like, dinner with my parents or something—I usually adjust my shampoo days around so that I can wash my hair the day before, so why wouldn't I do the same on my wedding day? Also, in case you're wondering, he adds, "For those ladies who get oily quickly, dry shampoo will be your savior."
2. Don't Go Au Naturale
Ok, hear me out: this is completely your choice, so if you feel like extensions just aren't for you, we won't judge. However, all extensions do is add life, volume, and thickness to your hair and, honestly, who doesn't want that at their wedding? SHOW YOURSELF! Vaccaro says, "Regardless of how long or thick your hair is, you should still consider wearing extensions on your wedding day. Great for up-styles (ponies or chignons) or down styles (retro waves or boho chic texture), extensions help create a thicker, fuller look that will instantly elevate your camera-ready appeal." You also don't have to opt for an Ariana Grande look. Instead, you can do something a little more subtle with your wedding hair that's easy to take out at the end of the night.
3. Don't Ask For Too Many Opinions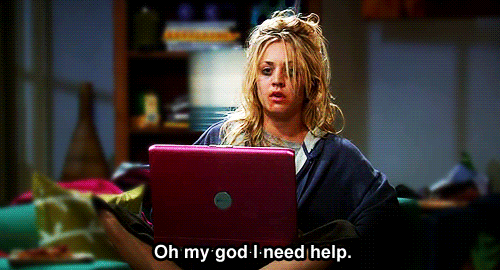 At the end of the day, how you wear your hair is your business. Ask for a few opinions for people who value honesty, but keep it to a minimum. "Asking 20 friends plus your mom, soon-to-be mother-in-law and grandparents, what they think about your wedding day beauty look is a big mistake and guaranteed to drive you nuts. My suggestion: solicit the opinions of your closest friends who have a similar style and aesthetic and really get you," advises Vaccaro.
4. Don't Get A Trim
If you only want to pick one thing to listen to in this entire article, dear God, let it be this point. Vaccaro says, "If the ends are too healthy and soft, your hair may not hold the style all night. A little fatigue on the ends will help your hair hang onto the style. So get that final trim 5 to 6 weeks before your wedding day." As someone who gets a trim before nearly every minor life event, this one was a tough pill to swallow. But I'm going to trust the expert here.
5. Don't Forget About Your Comfort
Fancy 'dos are great and everything, but you will be rocking this hair for nearly an entire day, so remember that when you're trolling Pinterest for Marie Antoinette-style looks. Vaccaro says, "If your wedding day hairstyle hurts or doesn't authentically feel like you, even though it's the hottest hair trend of 2019, you've got a problem! You should feel like the most beautiful version of yourself, so make sure to express that desire during your hair trial." To put it simply, your wedding isn't the time or place to experiment with a new beauty look that you've never worn before. He adds, "Also, if a bobby pin is poking you in the skull, kindly ask your stylist to take it out." Fair.
Images: Sweet Cream Ice Cream Photography / Unsplash; Giphy (2); glamsquad, giovannivaccaro (2) / Instagram