How To Deal With Imposter Syndrome When You're Bi And Don't Feel "Queer Enough"
Are you bisexual? Congratulations! It's amazing, despite the occasional (okay, frequent) bouts of imposter syndrome that often enjoy creeping into any queer person's brain. And while there's no one way to be bisexual (the LGBTQ+ spectrum is, in fact, a spectrum), I've found that many bi people, myself included, have experienced some form of feeling "not queer enough."
If you can relate, know that your feelings about being a "queer imposter" say less about you and more about our historically heteronormative environment. Bierasure, or bisexual invisibility, is a very real issue in which the existence of a person's bisexuality is questioned, mislabeled, or straight-up snubbed. And the pervasiveness of this unfortunate social phenomenon can happen in subtle (but v frustrating) ways. 
When I grew up there were virtually no three-dimensional queer characters on TV. The glossy magazines that slipped into the hands of teen girls (Tiger Beat, J-14, you remember) were painfully heteronormative and made it seem like crushing on the opposite gender was the only course of action. At my high school, the two gay boys were stereotyped, the one lesbian ostracized. Forget anything in between. And so, I did what I thought all "normal girls" were supposed to do—I pursued boys. 
But in retrospect, the crushes I felt toward those who weren't cishet males were equally frequent, just as deliciously lucid as the ones I experienced with those who were. I'm confident that my first inkling of bisexuality happened when I was 15 and at a sleepaway theatre camp, a breeding ground for sexual awakenings. I befriended a girl in my cast, and her frosty blue eyes and mermaid-length hair ignited foreign feelings of both desire and admiration. We spent nearly every afternoon with one another, sharing Chipwiches at the Canteen and counting stars from the picnic tables during evening rec. I knew she was crushing on one of the boys in our play, so I was nonplussed when she mentioned her ex-girlfriend. 
"Wait a minute," I said, brimming with internalized biphobia and heteronormativity. "You can like both?" 
"Well, yeah," she said. And while my ignorance likely shattered any remaining chance I had with her, something inside me began to shift. Though it would take me years to finally work up the courage to date girls, in the back of my mind, I knew I had the option. It wasn't until a few years ago, after a gut-wrenching breakup with a man, that I decided to translate my bi-curiosities into action and start dating women. Through sex-positive dating apps, threesomes, and conversations with my newly formed bi community, I learned that sexuality was more nuanced and fluid than I had ever imagined. 
And yet, when I started dating a cishet man (again), I began to wonder if my queerness was no longer valid. Perhaps the media had been right and my bisexuality really was just a phase. I no longer believe this, but all of that internalized biphobia really got to me. 
Fortunately, I had already built a community of fluid folks, many of whom were also still navigating their place within the LGBTQ+ spectrum. Over mimosas and through DMs with other queer friends, I've learned that I was not alone. "Queer imposter syndrome" or feeling "not queer enough" affects more than just bisexual people, though that's where most of my familiarity with it lies. Even the LGBTQ+ community, as wonderful as it is, often contributes to feelings of imposter syndrome through forms of "gatekeeping" or suggesting that a person needs to behave a certain way in ordered to identify as queer. 
Unfortunately, this combo of gatekeeping and bierasure are major contributions to imposter syndrome. Maybe you think your sexuality is less valid because your partner is straight, or because you've never hooked up with someone of the same sex. Maybe you've simply internalized the (very false) notion that bisexuality is nonexistent/a phase/insert other annoying and harmful descriptors. In whatever case, don't believe it, bb. Bisexuality is simply being attracted not exclusively to people of one particular gender, and these other genders could include people of the opposite sex, the same sex, or non-binary or trans folks. You don't need to hook up with anyone or date anyone to prove this attraction, because queerness isn't defined by our relationships or our actions. It's about our values, our identity, and how we choose to show up in this world. 
That said, imposter syndrome suuuuucks and is often linked to depression and anxiety, so it's important to take it seriously. I'm only one queer person with one experience. Yet, I want to share some of the things that have helped me cope with not feeling enough and that have encouraged me to embrace my beautiful fluidity. 
Be skeptical of the stereotypes.
Like many (if not all) groups on the LGBTQ+ spectrum, bisexual people are often lumped into troublesome stereotypes. They are often labeled as exceptionally horny or more likely to cheat; our bisexuality is dismissed as a phase or being secretly gay. Even seemingly harmless stereotypes or microaggressions (like asking someone how they know they're queer if they've never hooked up with someone of the same sex) can make you feel less valid in your sexuality. 
Ask yourself where you first heard this messaging and if it's trustworthy. Most of the time, we learn of these stereotypes from television or word-of-mouth from someone who doesn't know what TF they are talking about. 
Comparison is the thief of queer joy.
If you're newly stepping into your bisexuality, there's a chance you'll compare the attraction you feel toward same-sex, trans, or gender-fluid folks to the desire you've previously felt to cis people of the opposite sex. If these attractions don't feel similar, you might question your bisexuality. For example, when I went on my first real date with a woman, I also experienced waves of kinship and admiration that I hadn't felt when I dated men. These foreign feelings sent me into a tailspin, and I thought, "maybe I don't wanna make out with her." (Spoiler alert: I did, we hooked up, and it was great.)
Remind yourself that bisexuality isn't a combination of hetero and homosexuality—bisexuality, and any identity on the LGBTQ+, is its own very cool and unique thing. Ditch the comparison and be proud of yourself for being your own brand of queer.  
Find ways to build your queer community.
I'm not saying you need to go to a Pride event, get drunk on rainbow cocktails, and make out with as many people as you can find. (Though TBH that sounds sort of fun.) I mean get out there, either digitally or IRL, and try to connect with other bi or queer people who can empathize with your experience.
Though Instagram certainly has its shortcomings, social media is a tool for expanding your network and bearing witness to the various looks, lifestyles, and relationship configurations within the queer community. (@shegotthepink, @haleyjakobson, @most, @gabalexa and my account @cozycaravan are all very safe spaces for bi people!) Personally, I'm a fan of bi Reddit—it's a super supportive online community where you can sync up with other bi ppl who will validate your experience. (Plus online anonymity gives off major Gossip Girl vibes.) 
If you're ready to connect with people in the real world, then reach out to trusted friends or people you know in the queer community and see if they want to hang. When I started coming to terms with my sexuality, I realized that there were so many other queer folks out there who could empathize with my negative self-talk. We were able to validate one another, and then, in turn, ourselves. 
Tell the haters in your head to fuck off.
Okay, I know it sounds cliché and a little annoying—but you've got to validate yourself.  Combating negative self-talk is a practice, so try to get into the habit of acknowledging any self-criticism. When you have a thought in your head telling you that you aren't queer or bi "enough," take a step back and say something like "That's interesting. Why do I believe that?" 
If therapy is available to you, finding a queer-affirming therapist or counselor can be wildly beneficial in building tools so that you can start to collect more methods in coping with bouts of imposter syndrome. I've also found comfort in unlearning my internalized biphobia by consuming books, films, and television shows with nuanced, queer characters. Euphoria, Feel Good, Insecure, and Crazy Ex-Girlfriend are all examples of shows that are demonstrating a more fluid (and honest) portrayal of queerness and bisexuality. 
I've found that approaching my negative self-talk with curiosity rather than judgment or shame offered some emotional distance from the thoughts, and allowed me to redirect my thoughts towards something validating. 
Ignore this entire list.
Honestly, ignore all of the advice I just gave you. I'm just one person and only know so much about being bisexual. You could literally do nothing on this list and still be "bi enough."  There are no benchmarks for queerness, only queer people. In whatever messy, fluid, and beautiful ways we might exist. 
Images: Sharon McCutcheon / Unsplash
12 Ways To Shop To Support Pride & LGBTQ Organizations
We may not have a Pride Parade this year, but we can still celebrate in various ways, including donating to LGBTQ organizations and buying from LGBTQ-owned brands. There are also a number of brands out there that are supporting Pride and giving all or a significant portion of proceeds to organizations advocating for the LGBTQ community. From makeup to candles to cookie dough, justify your next online shopping trip with these brands and products that are supporting the LBGTQ community in a variety of ways.

Morphe launched their "Free to Be" Collection, and the colors are a rainbow DREAM. I have gotten almost too comfortable being a hermit in my home, but I swear this palette makes me want to go out, just so I have an excuse to put on R-E-S-P-E-C-T. The shade names will make you smile, and so will the brushes and lip gloss that complete this set. 100% of net proceeds from the sales of this collection (purchased through Morphe.com and Morphe Stores) during Pride will be donated to GLSEN to help create safe and supportive school environments for K-12 students.

Youth to the People's "With Pride" Kit is made up of three existing minis, formulated to cleanse, resurface, and hydrate your skin. As someone who uses this brand religiously, I can confirm the products are amazing, but what makes this kit even more worth purchasing is the fact that 100% of profits are being donated to GLSEN as well. (In case you forgot, they are the leading education organization working to create safe and inclusive schools for LGBTQ+ students). P.S. This kit works on dry, combo, and oily skin, so regardless of your type, this is worth the purchase.

If you're covered in glitter and glam post-Pride celebrations, Bliss' Makeup Melt Wipes will be your new best friend. Originally, Bliss pledged to donate 100% of net proceeds from the Limited Edition wipes with the rainbow design (pictured above) to The Trevor Project, but with Pride events being canceled nationwide, Bliss is now extending the donation to include 100% of net proceeds from its complete collection of Makeup Melt Wipes. The Trevor Project is the world's largest suicide prevention and crisis intervention organization for LGBTQ youth.
innisfree's "Spill the Equali-tea" mini lip balm set is great, because we all know that lip balms go missing faster than anything else in the world (aside from maybe bobby pins) and backups are always necessary. innisfree has partnered with the It Gets Better Project for Pride month, and will be donating to help support and empower the LGBTQ+ youth in our global community.

NOTO is a natural, multi-use, gender fluid cosmetic line packed with high-performing organic ingredients. They focus on representation and celebrate those choosing to be their most authentic self. Every sale of NOTO's Agender Oil (pictured above) goes to non-profits including LGBT Youth Center LA, Planned Parenthood, ACLU, the Audre Lorde Project, Black Mamas Matter, and more. Founded by Gloria Noto, a queer woman, the brand has raised $22,000 and counting in donations.

Marc Jacobs Beauty sometimes goes under the radar, but I am actually obsessed with this product. The Enamored (With Pride) Hydrating Lip Gloss Stick is basically a dream come true, as someone who loves lip gloss but could do without the mess it makes. All of the colors are fairly neutral and wearable, and work with every skin tone. Marc Jacobs Beauty will be donating to two charities—SAGE, the world's largest and oldest organization dedicated to improving the lives of LGBTQ+ older adults, and Le Refuge, a French organization dedicated to preventing the isolation and suicide of LGBTQ+ youth by providing shelter and support.

Hi Wildflower was created and founded by queer Bangladeshi novelist, Tanaïs. Their muse was wildflowers, hence the name, and the brand is for the socially conscious consumer looking for luxury goods. Ranging from fragrance to candles and lipsticks too, Hi Wildflower's well sought-after products are as good as they sound. The Dianthus Lipstick is the perfect universal red, and the Mojave Extrait de Parfum is the best thing you will ever smell, and is unisex!

I have a freakish obsession with candles, so I was thrilled to see that my favorites, Boy Smells, made a six-candle set titled Bundle of Pride to illuminate inclusivity. Founded by partners Matthew Herman and David Kien, you can feel the love when lighting any of these candles. The collection will support The Trevor Project, with all purchases contributing towards a $26,500 donation minimum. The smells vary from citrus to floral, woody and warm. They also make for a beautiful display!

I've been a long-time fan of (MALIN+GOETZ) because, you guessed it, candles. Founded by couple Matthew Malin and Andrew Goetz, M+G brings you an "uncomplicated" regimen for body, hair, and personal/home fragrance. Their Bergamot Hand Wash and Grapefruit Face Cleanser are two fan favorites, but the candles are the bread and butter. Neroli is my personal go-to, but the Dark Rum is a rumored must-have.

As someone with a very intense sweet tooth, edible cookie dough is music to my ears. This year, dō launched their love is love pack, which, as you can see, is a rather intense but very delicious scoop of rainbow deliciousness. The pack comes with four flavors: signature chocolate chip, cake batter, sugar cookie, and rainbow dō (which is also sugar cookie flavor). 20% of every purchase of this pack will be donated to the National Black Justice Coalition, a civil rights organization dedicated to the empowerment of Black LGBTQ and same-gender loving (SGL) people.

This year, Reebok launched an entire Pride collection. I can say with confidence that I would wear every single thing out of this collection, and it varies from the brightest of rainbows to the most simple of designs in the form of sneakers, athletic wear, and accessories. As part of their campaign, Reebok is donating $75K to the It Gets Better Project.

I feel like I must put a disclaimer here that I am 6 feet tall and even two inch heels makes me nervous, but I could not resist adding this collection in for obvious reasons. This Pride Pump screams "love" (literally), and Ruthie Davis is donating 20% of sales from the Pride Pump (pictured) and Pride Kick to the Lesbian, Gay, Bisexual & Transgender Community Center of New York City. Both styles are offered in extended gender fluid sizing up to 43.
I am thankful to see more and more brands using their platforms to advocate for LGBTQ+ rights and donate to help organizations on the ground doing the work. Happy Pride, everyone!
Images: Isi Parente / Unsplash; Morphe.com; Youthtothepeople.com; Courtesy of Bliss; Innisfree.com; Marcjacobsbeauty.com; Cookiedonyc.com; Courtesy of Vivrelle; Reebok.com; Courtesy of Ruthie Davis; Boysmells.com; hiwildflower.com; notobotanics.com; malinandgoetz.com
Why I Decided To Take My Wife's Last Name
No one who knows me would call me a traditional person. At 16, I was a blonde, perky cheerleader obsessed with the color pink, but I was making out with girls at parties and let's just say, had zero interest in the football players. Nowadays, I find babies annoying and, frankly, weird to look at 99% of the time. The only time you can find me in rubber gloves and an apron is if I'm dressing up as Betty Draper for Halloween. In fact, the most conventional thing I've ever done is fall in love with my wife the first moment that I met her like I was in a rom-com, meaning that I would have to call myself a believer in love at first sight—even though that sounds insane and up until that point, you were a lot more likely to find me at a house party talking about how love isn't real. Somehow, though, it happened, which is how I ended up married at the ripe old age of 26 like a child bride, sending all my "cool unconventional girl" credibility down the drain. (I got a little of it back when I proposed to my wife first after I got tired of waiting for her to ask me, a tip I'd recommend to any girl getting impatient for a ring.) But anyway, all of this is at least partly why most people who know me were surprised to hear that I was planning on changing my last name once we were married. The bigger surprise was that there was someone out there willing to marry me at all, and I know that because that's what everyone told me.
I didn't think much about the name change during the wedding planning process, mainly because I was busy crying on the phone to my mom about cupcake flavors and generally losing my mind. I knew it was something that would have to be dealt with, but until I found the perfect veil and made sure my bouquet would lean peony-heavy, I didn't have the headspace to add it to my to-do list of things to stress about. Once the wedding was over and regular life was setting back in, I started researching what I'd actually have to do to have the same name as my wife. That investigation wasn't super pleasant. 
All the reasons not to change your name are pretty convincing, honestly. It takes a lot of time in both the short- and long-term. In the short-term, you've got to carry your marriage certificate everywhere you go while you run around to government offices like Social Security and the DMV, and everyone knows a potential trip to the DMV is reason enough to decide to keep your maiden name forever. 
In the long-term, it just takes a while for absolutely everything out there in the world with your name on it to get the memo that it's changed. You have to re-register to vote and get new credit cards and notify Human Resources at your job. And if you mess it up on a flight reservation, forget it. If anyone out there really doesn't care that you're a newlywed, it's TSA. In short, I understand the real reason divorce is such a big deal now, and it isn't the emotional devastation at all—it's the sole idea of having to change your name back again.
Some people asked me why I was the one to take my wife's name, and that's a valid question. As two women, the typical gender roles that designate who changes their name didn't apply to us. It could have gone either way. So, how did we choose? Part of it was that she wanted to keep her maiden name as a doctor. Cool. You're smart, we get it. And she would've changed to mine if I felt strongly about it, and I knew that—so it wasn't like I felt forced into taking hers. She also works a schedule that isn't in line with normal working hours (see: doctor), so changing her name would have taken her three times as long and been much harder to accomplish. It just made more basic sense for me to deal with it instead. So, I stepped up to the plate and tackled the process myself, because one way or another I was determined for us to have the same last name. 'Til death do us part, and all that. 
But it wasn't all based on logistics. The process was emotional to me on another level because of who we are.
As a same-sex couple, it's uniquely important to us that we're visible as a family unit to the outside world, and we have to put more effort in to achieve that visibility. We're 10 times more likely to be mistaken as sisters, friends, or cousins. Part of that isn't anyone's fault. We're both long-haired blondes who just tend to present as stereotypically straight, even though we aren't. Guys will hit on us and then linger to ask inappropriate questions about our sex life once we tell them we're married, instead of respectfully leaving the way they (usually) would when a straight girl says she's married. I, on the other hand, once explained to a man in a bar that I was married to my wife, and he insisted on taking a picture with his arms around us like we were zoo animals. There have been times when men thought I wanted to be chased or that I was playing hard to get somehow by lying about being married to my wife when I was, in fact, just being honest and trying to get myself another drink without my marital status being dissected. 
Taking my wife's last name doesn't automatically prevent these types of situations from happening. No one is asking for our ID or documents in public, except the bouncer at whatever bar we go to (and sometimes we do forget our rainbow armbands at home). But it still continues to make a difference in every aspect of our lives, because it means something on a deeper level for us. 
Taking my wife's last name was another connection between us that made a difference to the outside world in addition to deepening how we feel about each other. Sharing a last name makes me feel validated when we book a flight together, or check into a hotel, or get our taxes done. If that sounds utilitarian, it is. But that's part of the point. It's making those typical, everyday experiences reflect the new boundaries of who we are. I'm not losing my individuality, but I am presenting a new part of my identity that's now aligned with hers, and if you ask me, that's as romantic as it gets. It's not about who changes their name; it's just about making it the same. Out of every single other person out there in the world, we chose each other. And as two women living in a country where marriage equality was just legalized federally five years ago, us being married is still a statement, whether we want it to be or not. There was a time not at all long ago where I couldn't legally call myself her wife, and that's something I'm always aware of. Choosing to take the same name as her was another way to celebrate everything that simple gesture symbolizes. The process itself was anything but exciting, but there was still a thrill in changing my name to hers. It's an unmistakable link, a bond that can be seen on our licenses and passports and my new signature. If you ask me, that alone makes it all worth the paperwork. 
Images: Shannon Layne Nomann via Anni Graham
7 Things You Didn't Know About Girl-On-Girl Sex
Lesbian sex isn't just a category on PornHub. It doesn't matter if you are lesbian, bi, pan, queer, or any other label you are comfy with, if you are a woman who has had sex with another woman, you know the magic that is girl-on-girl sex. But if that's not something that you have had the pleasure of experiencing for yourself, then allow me to let you in on some sexy sapphic sex secrets that are seriously useful if this seems like something that would satisfy you.
1. Vaginas Aren't Gross

Straight girls LOVE to tell me how gross they think vaginas are. The thing is, the only vagina they've seen is their own (which is concerning that they are making that broad assumption based just on themselves… and also that they think their own genitals are gross). The people perpetuating the stereotype that vaginas are gross are lazy men who don't want to have to reciprocate. Every vagina looks different, and yes it has a smell, but think of all of the cleaning rituals you go through before presenting your puss to someone. No girl is going to come to you on day 2 of her period and day 3 of not showering and expect you to chow down. Girls clean up for other girls just like they would for anyone else. One paragraph is not going to solve internalized misogyny, but trust me when I say that what you have been told about vaginas is wrong as sh*t. You're telling me that filling your entire oral cavity with a whole flesh tube is less gross than licking a small button of joy? You lyin', girl.
2. Vaginas Aren't *That* Complicated
The rumor is that vaginas are so hard to please that you shouldn't even bother trying. And we're just supposed to live with that. However, anyone who has gone down on both men and women will tell you that eating pussy is lightyears easier than sucking dick. It's actually infuriating how much easier it is when women are told that blow jobs are expected and getting eaten out is a privilege. You don't get choked, you don't have to swallow jizz, and you don't have to deal with balls. There are thousands of articles on how to give a blow job, and all you have to do it just, like, put it in your mouth. You'll be able to figure out a vagina no problem; it's just that people don't think women deserve pleasure. And that's on patriarchy.
3. It Could Go On For Hours
P-in-V sex has a very predictable beginning, middle, and end. On the other hand, lesbian sex could go on literally forever. There's no refractory period and no man falling asleep because he came and is over it; you can just keep going until you realize you've missed two meals and 16 calls from your friends who think that you're dead. There may be a snack break in between, a couple minutes to talk about your feelings or compliment each other, and you'll have to redo your hair once or twice, but other than that, sex ends when both of you say it does.
4. You'll Actually Cum

Studies show that lesbians cum SIGNIFICANTLY more than straight women during sex. That's both a brag and a fact. Straight men reportedly orgasm 95% of the time while straight women orgam 65% of the time. Lesbians, on the other hand, orgasm 86% of the time. Another study showed that women were 33% more likely to have an orgasm if they were having sex with another woman. There's not a definitive reason for this discrepancy, but I'm thinking it definitely has to do with straight men. Society and sexual education is all centered around men cumming during sex, and there is little to no emphasis on female pleasure. But in lesbian sex, there is ONLY female pleasure. It's feminism on crack. Once you realize that you deserve to cum too, you will feel the difference as you are ascending to another plane of existence on a cloud of ecstasy.
5. Anything Is Fair Game
There are no rules when it comes to lesbian sex. Whatever feels good, you do. It could be rubbing your clit on her leg, it could be getting fingered from behind, it could be a sh*t ton of nipple play. The goal in girl-on-girl sex is for both of you to have a good time, not to make a man jizz. If you are with a partner who also has a vagina, then they'll understand exactly how different sexual acts can feel good. You won't have to be embarrassed to do or ask for something that makes you feel good during sex. The pussy-bilities are literally endless.
6. Scissoring Is Real… Kind Of
Scissoring is a form of tribbing, which is when two vulvas/clits are rubbed together. Scissoring is one of the positions you can do when you are tribbing, but more than likely tribbing will be a little more ergonomic than scissoring. You can trib in a missionary style, cowgirl/reverse cowgirl, or any other way that both vulvas touch. It's like how a square is a rectangle but a rectangle is not a square; all scissoring is tribbing but not all tribbing is scissoring.
7. You Don't Need A Strap-On
Strap-ons are a fun addition to girl-on-girl sex for anyone who likes that penetration, but it's possible for girl-on-girl sex to have no penetration at all. I'll give you a second to process that. Sex isn't just when something goes in something else; it's when you are pleasuring or being pleasured by another person. So if that means one person just wants to get eaten out, then they can have that. And tbh, that doesn't sound all that bad.

So if you have ever been curious about having sex with another girl or another person with a vagina, give it a try. What's the worst that will happen? You'll actually have an orgasm? Don't let the rumors stop you from trying girl-on-girl sex. Just follow your heart. Well, in this case, I guess follow your vagina.
Images: Shutterstock; Giphy (3)
UPDATED: Umm, Did Miley Cyrus Say Being Gay Is A Choice?
Miley Cyrus has always, in my book, been a gay icon. I mean, when your career starts by playing a high school student by day and a pop star at night, what other trajectory could you possibly have? The gay community has constantly adored Miley, from "7 Things" to "Party in the USA" to the entire Bangerz album to her recent hit shading ex-husband Liam Hemsworth, "Slide Away." And how does she repay us? BY DISAPPOINTING US ON A G*DDAMN INSTA LIVE.
Miley's had a tumultuous year when it comes to relationships: first, her less-than-a-year marriage with Liam Hemsworth imploded, then her summer fling with Kaitlynn Carter came to an abrupt end, and now she's apparently in love with Australian musician Cody Simpson. I recently wrote an article on how she was on the Instagram trip of a lifetime with her dog and family, wishing her well on her journey to love, and she responded by stabbing me in the back!
In a recent Instagram live with new fling Cody Simpson, Miley talks about how she's finally found a good man, while simultaneously completely objectifying the LGBTQ+ community and literally suggesting her bisexuality was a choice.
She said, "There are good men out there guys, don't give up. You don't have to be gay, there are good people with dicks out there, you've just got to find them. You've got to find a dick that's not a dick, you know. I always thought I had to be gay, because I thought all guys were evil, but it's not true. There are good people out there that just happen to have dicks. I've only ever met one, and he's on this live."
Like…girl…what the f*ck are you saying? I understand she's joking while obviously trying to be rude to Liam, but what she's actually doing is slighting an entire community that's largely supported her through every aspect of her career.
The video is below, so you can see you see for yourself:
"Don't give up, you don't have to be gay, there are good dicks out there, you just have to find them"

"I always thought I had to be gay because all guys are evil but that's not true"

– @MileyCyrus what's good? pic.twitter.com/y3yjUGpCSN

— • (@bljcmie) October 21, 2019
Okay, Miley, let's talk. There's so much wrong about this 48-second clip. First, I hate to be the one to break the news to you babe, but things aren't going to work out with Cody either. Second, I know that you support the LGBTQ+ community, have a charity to help LGBTQ+ homeless youth, and you're a huge fan of drag, so I certainly hope that you'd never intentionally state that being gay is a choice, yet that's exactly what you implied. And third—am I overreacting? Yes. I'm sure I am, but I don't care.
Coming out is so hard. Like so, so hard. The 21 years I spent in the closet were the hardest years of my life, and as embarrassing as it may sound, Lady Gaga is a huge reason I found the courage to come out. I would watch her videos on YouTube and listen to her constantly, dreaming about one day being the person that I wanted to be because she constantly reminded me that I was born this way, that I was worthy of love, and that my sexuality wasn't a choice. (If you've never seen her Brave speech, then literally watch it now because it will give you enough strength to get through the winter). I just keep thinking about all of the young, 16-year-old kids in the suburbs or in the country whose Lady Gaga is Miley Cyrus, and who heard her say the words "you don't have to be gay." If I had heard Lady Gaga say something like that when I was at my most vulnerable, I can honestly say I don't know that I'd be where I am today.
For some, this might be easy to brush off as a joke and something meant to make her exes feel bad, not to crush all of her LGBTQ+ supporters, but that's exactly what it did, at least for me. For the record, being gay is not a choice, and if you are in the closet and Miley was your beacon of hope, I'm sorry. Watch the "Bad Romance" video and know that as cliche as it may sound, it really does get better.
UPDATED: While Miley recently apologized in a tweet, on my opinion, it's not enough. (Also, it's short enough to be just a regular tweet, no need to put in your notes…like come on, but that's not the point.)
— Miley Ray Cyrus (@MileyCyrus) October 21, 2019
While we all say things we shouldn't and things that are misconstrued into bigger deals than they actually are, I don't feel like this apology is enough to make up for the words that were said. Not to mention, she refers to herself as part of the LGBTQ+ community a day after she said it was a brief choice to be there, but the real kicker is ending it with "Happy Monday!" How in the world is anyone supposed to be accept an apology that ends with Happy Monday?
Images: Giphy (2); bljcmie / Twitter 
Why LGBTQ+ Creators Are Suing YouTube
Et tu, YouTube? Members of the LGBTQ+ community are  filing a lawsuit against YouTube and its parent company Google, after facing what they claim is discrimination when it comes to posting and regulating their content on the platform.
The lawsuit claims that LGBTQ+ members are being subject to "unlawful content regulation, distribution, and monetization practices that stigmatize, restrict, block, demonetize, and financially harm the LGBTQ+ Plaintiffs and the greater LGBTQ+ Community." You hate to see it.

YouTube has the power to prevent creators from running ads and to put age restrictions on the content that is uploaded to their site. And LGBTQ+ members have found that their videos and ads are either denied or marked as only appropriate for ages 18 an up. Obviously, this restricts their visibility, and furthermore the amount of money they can make. What's more, these restrictions seem to be only because the content contains queer elements, or simply feature queer creators.
Plaintiffs in the lawsuit include a company that makes a LGBTQ show called "G News," which submitted an ad that YouTube rejected. The ad in question was meant to promote the show's Christmas holiday special video, and when they reached out to YouTube to inquire why their ad wasn't allowed to run, they were told it was due to "sexually explicit" and "shocking" content in the video. What was so shocking and sexually explicit about it? In a recording of a phone call with a representative for Google Ad Sense, the rep said the block was "because of the gay thing," according to CNN. Oh. Oh, no, YouTube.
Eventually YouTube agreed to run the ad and categorized the whole situation as a "misunderstanding," but this was once the holiday season had already passed. Too little too late, babe.
Alex Joseph, a spokesperson for YouTube, told CNN, "Our policies have no notion of sexual orientation or gender identity and our systems do not restrict or demonetize videos based on these factors or the inclusion of terms like 'gay' or 'transgender.'"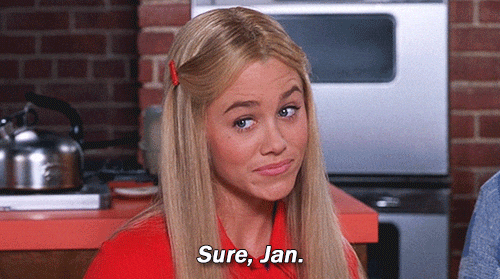 The lawsuit was filed in Federal Court in California on Tuesday, so we shall see if justice will be served.
Why We're Obsessed With Megan Rapinoe Right Now (And You Should Be Too)
Whether you're a passionate sports fan, a casual observer or you can't tell golf from basketball, if you aren't following the US Women's National Team (USWNT) as they dominate the Women's World Cup like the Kardashian's do a news cycle, then you are really missing out. Admittedly, I am both a soccer player and fan, so I was primed for obsession – but this has truly been a fun run to watch. And not just because these women are insanely talented athletes who broke U.S. and world soccer records in the first game of the tournament, or because they have mastered the art of turning goal celebrations into subtle yet magnificent shade. No, it's been fun and obsession-worthy largely in part to one star player: Megan Rapinoe. 

Obsessed yet? No, just me, cool – I'll go on.
Before this World Cup, if I were to define my positioning along the sexuality spectrum, I would have secured my spot somewhere entirely surrounded by dick. Now – consider me officially on the hunt for the Megan Rapinoe to my Sue Bird. And I'm not the only one. Women everywhere (and the internet) are going wild for Rapinoe. If you are already on the Rapinoe bandwagon – then hello friends. (If any of you have purple hair, can sink penalty kicks in your sleep and won't stand for the National Anthem – please dm me). And if you aren't already on board, let me explain the reasons why you should most definitely hop on in time to watch Rapinoe and USWNT in the World Cup finals on Sunday. 
1. She's not going to the f*cking White House.
Last week, President Trump threw yet another Twitter tantrum in response to my girlfriend  Rapinoe stating that she had no interest in visiting the White House if the USWNT were to win the World Cup. 
Reporter: "Are you excited about visiting the White House if you win?"
Rapinoe and all women who avoid people and locations where sexual assault is likely:
"I'm not going to the fucking White House." – @mPinoe pic.twitter.com/sz1ADG2WdT

— Eight by Eight (@8by8mag) June 25, 2019
Rapinoe has been an outspoken LGBTQ rights activist and critic of the current administration, and is a former kneeler/current abstainer from singing the National Anthem before matches, so this is both not surprising and also amazing. And in true presidential fashion, Trump responded like a toddler deprived of dessert – tagging THE WRONG MEGAN RAPINOE in a rant inviting the USWNT for a visit but questioning their ability to win. And also for some reason, mentioning a decline in "Black unemployment". 
Anyone who can get under Trump's skin like this a hero in my book – especially someone who can pull off purple hair, back to back penalty kicks, and looks like this in a bikini: 

2. She almost single foot-edly carried the USWNT to the World Cup Semi-Finals.
Rapinoe scored the only four goals for the USWNT during the first two games of the knockout stage of the World Cup, beating both Spain and France – the host and second ranked team in the world. Two of these goals were on penalty kicks. If you've never taken a penalty kick, let me try my best to explain the stakes of a PK on the world's largest stage: Make the penalty kick and you're a hero, winning the game and the hearts of fans everywhere. Miss the penalty kick and your team is out of the tournament and it's your fault. No pressure. 
To have the poise, composure, and f*cking skill it must take to sink back-to-back World Cup PKs in the back of the net, and follow them up with two more goals against your biggest competitor – all while brushing off the bullying of the world's most powerful baby man like you're 2009 Jay-Z, it's just, I can't. It's next level. 
Me when I boil water and cook pasta instead of ordering delivery. pic.twitter.com/iN1gl0ZKRy

— Isaac Fitzgerald??? (@IsaacFitzgerald) June 29, 2019
3. She's fighting for equality
Rapinoe is a loud and proud feminist and lesbian. Her sexuality is central to her identity as an athlete, and she has said you simply cannot win without gay players, "it's science". But she's not just an idol for queer sports fans – she's an activist for women's equality. Rapinoe and the USWNT have been fighting for equal pay for years, and are currently suing U.S. Soccer, the very institution that they are playing their asses off for in the World Cup.
Members of the Women's National Team have earned about $90,000 in bonuses by getting this far in the World Cup.

If they were men, they'd have earned $550,000. https://t.co/yb2cI16yBx

— The Betches Sup (@Betches_Sup) June 30, 2019
It's just, absurd. The USWNT scored more goals in their FIRST World Cup match than the men's team has in EVERY World Cup run since 2006. Maybe, just maybe, they should get paid the same. Especially since U.S Soccer's main argument – that the women bring in less money, is about as legitimate as Bran's claim to the Iron Throne. And is in fact just, not true. 
Megan to U.S. Soccer lawyers and haters everywhere:

If you're still not convinced that Megan Rapinoe is the purple-haired goddess America needs right now, then you can't sit with us I guess we just have different taste in heroes. Either way, you should tune in on Sunday to watch Rapinoe and squad win their second consecutive World Cup championship – because they deserve your support and also deserve to get paid more.

Images: Giphy (4), Sports Illustrated, @IsaacFitzgerald/Twitter, @Betches_Sup/Twitter
I Couldn't Live My Life Until I Gave Up My Fundamentalist Upbringing
I was 7 years old, sitting on top of the toilet seat, hiding, shaking, crying. Every time I closed my eyes I saw flames. "When I die, will I go to Hell?" I asked myself. I said the sinner's prayer over and over so I would be saved from the fire. "I Admit that I'm a sinner; I Believe that Jesus died for my sins; I Confess that He is my personal Lord and Savior." I closed my eyes for the hundredth time, but I still saw flames. I stood up shakily as I heard mom yelling from the living room to get dressed. I put on the dreaded pantyhose that made my skin crawl, and the skirt that gave me claustrophobia, and we drove to the church. Sitting there in the audience, my dad hovered above us, preaching from behind the pulpit. He asked, "Do you know where you will go when you die?" The feeling started again, my chest tightened, I shut my eyes; I felt panic. I started whispering, "I admit, I believe, I confess, I admit, I believe, I confess…" In my heart I answered, "Yes, I will go to Heaven." But then my preacher father asked, "But do you KNOW, that you KNOW that KNOW…
My 7-year-old self suppressed what would be the second panic attack I had on that Sunday. I could feel what seemed like everyone staring at me, and there was ringing silence in my ears. I felt so afraid, and the fear caused me to rise and stand up. The look on my father's face when I stood was so proud. I looked down at my feet, and they began walking towards the altar. I reached the steps and was embraced by both of my parents, whose eyes were full of tears, lips curled into smiles. They cried, I cried. For a moment, I could breathe. I was saved. I would be in Heaven with my family when I died one day! At bedtime that night, I told my mom I was going to read every page of the Bible, beginning to end, and felt a twinge of guilt that I hadn't already read the entire book of God's word. She sweetly smiled and tucked me in. I started in Genesis and read until my eyes began falling. I gave in and closed my eyes tight, clutching my bible to my chest, but to my surprise, the back of my eyelids were not black. I saw a flicker of a flame.
Fast forward 10 years. I was sitting in church as the congregation sang their hearts out to God. The guest preacher for this particular revival left the pulpit and began running around the church. He jumped on top of the seats, and everyone exclaimed and cheered and as he yelled, "The end of the world is coming!" I felt that familiar dread, the familiar panic—what was wrong with me? I looked around and everyone was smiling or crying tears of joy, while my palms felt sweaty.
After the sermon, I approached my youth pastor. "I feel like everyone felt the presence of God, except me," I admitted to him. "While everyone was singing and crying, I felt nothing." His response startled me. He said, "You're not a true Christian unless you truly meant the prayer." There was my answer: I must not have said the prayer hard enough! I must not have believed with my entire heart! I sat there, once again, as a terrified 17-year-old, and heard the echo of my voice: "I admit, I believe, I confess."
A month later, I was sitting in the same seat in the church, and my heart was pounding with fear. Everyone was singing, crying, worshipping, and whatever it was that made them feel, I didn't have. I KNEW in my heart that I meant every word of the prayer. So why didn't I feel the presence of God? I also knew in my heart that I couldn't pay attention to a sermon for more than 10 minutes without wondering what it would be like to hold and kiss a girl who I found to be so beautiful. But my daydream was quickly interrupted by the shouting of the word "Homosexuals!" I stopped breathing.
"Homosexuals will not inherit the Kingdom of Heaven," my dad said. I could hear my own heartbeat ringing in my ears. Almost like a reflex, I snatched a pen and paper and began writing. As my dad spoke, I wrote. As he preached about the eternal fires of Hell, I wrote about my doubts of religion. As he screamed that sinners were going to Hell, I wrote about how maybe my sin wasn't a sin. The opening line of my scribbling was something to the effect of, "Religion is wrong." I didn't know where this was coming from—it was almost like I wasn't writing it myself—but it was also almost like this was the first time I was ever being truly honest with myself.
My dad finished the sermon, and I went to throw away my writing, but something stopped me. I knew what I had written was wrong, but it felt so personal that I felt like I needed to keep it. I carefully folded the piece of paper into a square and stuck it in my back pocket. I climbed into the pickup truck after my dad, and after we pulled into the driveway of our home, he looked at me and said, "Hand it over." I felt the piece of paper burning into my backside.
"Ummm, hand what over?"
"You know what I'm talking about," he said. "You weren't listening to my sermon, you were being disrespectful and were writing instead. Hand it to me."
For the first time that I can recall, I spoke back to my father: "No. These are my own personal thoughts."
We got out of the truck, and he reached into my pocket, pulled it out, and told me to wait in my room while he read it. That was the longest 15 minutes of my life. Each second of the clock felt like the ticking of a bomb.
He came into my room after what seemed like an eternity, grabbed me by the skin under my chin, and said through gritted teeth, "What I tell you is the TRUTH." He lectured me until after midnight, and when he left the room, all I could do was stare out my window and fantasize how great it would be to open it, slip out, and run as fast as I could as far away as possible. Instead, I pulled out my headphones and began listening to Avril Lavigne.
Now, you have to understand, I was ONLY allowed to listen to Christian music, and Avril Lavigne was not singing about Jesus. A friend had given me the CD, and I had hidden it. That night, I had been pushed to the edge. I couldn't bear the thought of listening to praise and worship, so I reached for the only thing I owned that wasn't about God.
And I pushed play—big mistake. An hour later, my dad came back storming into my room and caught me red-handed listening to the music. He yanked it from me and disappeared. He listened to every song on that CD, and then I heard his footsteps coming down the hall. He put the CD in the stereo, and he played each and every song. It was a school night, and it was well past midnight. After each song ended, he would ask, "What is this song about?" I would say, "I don't know," and his response would be, "Well it's not about God, Jesus, or the Holy Spirit…so what is it about?" To which I would have to respond: "Sex, dad."
This went on for hours—I got maybe an hour or two of sleep before school. My close friend took one look at me and asked what happened. How do you explain to someone that you might be gay, you're having doubts about your religion, your dad caught you with secular music, if there is a Hell, you're quite possibly going there, and you were up all night dissecting the hidden meaning of Aril Lavigne's album? I wanted to tell her everything, run away, and never come back.
A few months later, I finally did hold the hand of that beautiful girl. And when I closed my eyes, I didn't see the usual spark of a flame— instead, I saw a spark of hope. My stomach and heart burst, I couldn't stop smiling, and the crippling fear I had lived with my entire life, for a moment in time, completely disintegrated into her soft, beautiful skin. Reaching out for her hand was the single most courageous act I had ever done, and my fingers interlocked with hers as naturally as the air entered my lungs. I risked my entire future, my basketball scholarship, my reputation, and possibly my eternity, for a chance to be close to her, listen to her, and hold her hand.
One day we were caught holding hands, and I knew that life as I had known it would never be the same. I was pulled out of school, my dad threatened to throw me around like a ping pong ball, and my scholarship was taken away. My dad had her come to the house and I died a little when I saw him screaming at my beautiful girl that she had a depraved mind. My dad asked if I had any last words to tell her, and though all I wanted to do was reach out and hold her, I told her what I did was wrong and that I was sorry I had been a bad influence. That I believed in God, and that God thought it was wrong and a sin. I began straight counseling, ran back into the deepest, darkest corner of the closet I could find, and every night I would close my eyes and fear Hell. Every morning I would wake up and fantasize about how to kill myself. Every day I had to prove I was straight, and in my heart—even though holding her hand had been the most beautiful moment of my life—I really did think that it was wrong and that I would go to Hell if I didn't change. I prayed to change. Every time I had a sinful thought about a girl, I would pull out my bible and read scripture about homosexuals.
Living a fundamentalist lifestyle means there is absolutely no gray area. You live once, you die once, and when you die you go to one of two places, and if you do not live your life according to God's righteousness, you end up spending eternity in the pits of hell, burning, and you can look up and see your loved ones in the presence of God. This fear is unlike any other fear I can describe. It is crippling. It kept me in the closet. It kept me from living my life. I only felt safe if I was in bible study, if I was in church, and if I was praying—everything outside of that was a threat and therefore could trigger a panic attack. I needed to be saved. I needed to be straight. I needed to change.
But I never did change. Shortly after this incident, I fell in love with a girl in my speech class. I was kicked out of my home because of it. I am not considered a part of the family, and still deal with crippling amounts of sorrow, but not fear. Sorrow that we cannot act be a family because of this fundamental belief that God does not condone homosexuality. I have left the fundamentalist lifestyle and do not believe in the kind of God that I was raised to believe in. I believe that God is love, and it took a decade of unlearning the way of thinking I was taught, and adopting a new way of life.
I remember one night in particular, after being kicked out—it was my first night of freedom. I could do whatever I wanted! I decided to go to Starbucks and study instead of staying in my room all night, as was expected of me in the past. I was doing nothing wrong, just studying for a test, at a Starbucks, but I could not shake the feeling of having to look over my shoulder, of feeling that I was doing something immoral. I was simply having a coffee, but each sip felt like I was slipping into a life of sin. For many years, mundane acts were coated with heavy consequences which were quite simply not real. Having a coffee at 9pm is not inappropriate for a girl in the world. It is not a sin. I had to undo years of wiring to get to a place where I can simply enjoy life.
I have reached that point in my life. I have a deep understanding of love, fear does not have a death grip on me, and I can close my eyes in relief, as love has been the powerful substance to finally put out the flames.
Images: stephaniericemusic / Instagram; Stephanie Rice