10 Sustainable Fashion Brands To Shop For The Fall Season
Whether or not we're excited for summer to end, I think we can all agree that we're excited to shop for fall fashion (I mean, we'll really take any excuse to shop, but for now, let's focus on the fall season). As much as we all love a Zara moment, putting in the effort to shop for sustainable, ethically-made products can really pay off. Not only will it make you feel better about shopping in the first place, but you'll also get to brag about being super ethical to all of your friends. You're welcome. 
So, without further ado, here are 10 sustainable brands to shop for the fall season.
Everyone knows about the Dr. Scholl's clog, but everyone might not know about the company's amazing commitment to sustainability. Thanks to this, over 35.2 million plastic bottles have been diverted from landfills into the recycled fabrics used in their shoes. Dr. Scholl's also has a partnership with Trees for the Future, so with every purchase of an original collection shoe, Dr. Scholl's shoes donates a tree to the organization to offset carbon emissions. 
New shoes for fall? Check.
Apparis is an NYC-based vegan lifestyle brand with some of the most chic jackets we've ever seen—and its first-ever pre-fall 2022 collection its the most environmentally-conscious one yet. The collection features recycled alt-silk and marled re-knit (read: sustainable fabric), and includes recycled hardware and trims.
Trust us, you're going to want to buy everything.
Baggu makes everything from bags, to socks, to blankets, to laptop covers and even pouches and backpacks, all in a ton of fun prints and styles.
They are fully committed to sustainability. This shows up in the materials they use, such as recycled nylon, canvas and more. Fall is the perfect time to commit to staying more organized, so this is basically the perfect place to start.
Volcom—yes, that cool surfer brand that you were probably too shy to walk into when you were younger—now has an Eco-True collection. It's made with REPREVE recycled fibers that give new life to discarded plastic bottles. Its fall 2022 collection was made in collaboration with surfer pro Coco Ho and this sustainable surfer-meets-streetwear set is ideal for the upcoming season. 
Szade Recycled sunglasses are made from other sunglasses. They collect tons of overrun, out of use, faulty and wasted frames, and then break them down and turn them into Szades. Not only is this company doing their part when it comes to sustainable operations and transparency, but their glasses are also beyond cute. We're partial to the blue light transition glasses.
This athletic wear brand uses 100% recyclable packaging and makes their clothing from materials like post-consumer water bottles, fishing nets retrieved from the seas, fabric scraps, and other waste. We have a feeling the sports bra will be the first clothing item you reach for once you finish your laundry since it's comfy but supportive.
Based in Los Angeles, ÉTICA is rooted in the ideals of fair labor, environmentally conscious manufacturing and social responsibility. They're on the cutting edge of sustainability in premium denim, and you'll want to stock up on their best-sellers just in time for the cooler weather.
Pangaia is a sustainable fashion brand with a focus on everyday lifestyle products that puts fast fashion to shame. Start with one of their sweatsuit sets because you'll thank yourself for it when it's 40 degrees outside.
Saie Beauty is hands-down my favorite makeup brand of the moment. Their products are extremely high quality, clean, and the company is invested in sustainability of course. You can't go wrong with any of their products, but for daily use, try the Slip Tint, the Mascara 101, and their new Lip Blur.  
NK IMODE's 100% Zero Waste Robe is crafted using optimal pattern efficiency, meaning that this garment leaves behind no fabric pieces that may end up in landfills. Designed with luxury in mind, this biodegradable style is made of the softest OEKO-Tex certified silk (crafted without chemicals that are toxic to the environment). Plus, it's handmade within NK IMODE's ethical, family-owned factory.
Image: PANGAIA
Y2K Fashion Your Middle School Self Would Be Jealous Of
Betches may receive a portion of revenue if you click a link and purchase a product or service. The links are independently placed and do not influence editorial content.
Picture a yellow halter top with bedazzled details and a coordinating floral skirt paired with strappy sandals. Did this outfit come from the Children's Place's 2008 summer catalog, or did you just see it on your Instagram feed from influencers like Shy Smith or Devon Lee Carlson? Turns out one of my favorite elementary school outfits could totally pass for a going-out look in 2022, meaning Y2K fashion is back and better than ever. While some things should stay hidden in the archives forever (we're looking at you, dresses over jeans), this summer we're excited for our chance to recreate some of our most memorable looks with 10 of our favorite Y2K trends!
Butterfly Clips

Butterfly Hair Clips
BettyDreamShop
It seems like everyone and their mother has hopped on the butterfly clip trend, and for good reason. While we may remember stars like Britney Spears, Mandy Moore, and the Olsen twins rocking these in their golden blonde waves, butterfly clips look great in a wide variety of hair textures. The key is finding quality clips—like these ones from Etsy—of the right size that'll keep your curls in place. And the best part is, you can accessorize as much or as little as you want, opting for a minimalistic style that keeps your hair out of your eyes, or going full glam with face-framing pops of color. Creator BettyDreamShop offers a wide variety of clips with a sophisticated color palette as the perfect elevation from your middle-school pastels.
Strappy Sandals

Whether you're attending a graduation ceremony, a summer barbeque, or enjoying drinks in the city, a pair of strappy sandals are a summer must-have. This pair by Marc Fisher has a low block heel, making them easy to walk in and comfortable for long stretches of time. Pair with a flowy sundress or a pair of low-rise jeans (like the ones up next) to complete your Y2K aesthetic.
Low-Rise Jeans

Low-Rise Skater Jean
American Eagle
Love them or hate them, low-rise jeans are a 2000s fashion staple we never thought would return, but here we are. While I'll always be biased toward my high-rises, these outfits from Lori Harvey, Bella Hadid, and Rihanna definitely make me want to reconsider with these skater jeans from American Eagle.
Mini Skirts

TnaMOVE Tennis Micro Skirt
Aritzia
Built. In. Shorts. That is the key to nailing the miniskirt trend this summer, keeping you comfortable and stylish. This tennis skirt from Aritzia comes in 22 colors and is made with recycled materials to produce a sweat-wicking fabric that's breathable enough to handle all of your adventures… even if they just include walking your dog for a puppuccino.
Cut-Outs


Cut-outs are a super sexy and fun detail that can be seen in everything from tops and dresses to pants. They can be dressed up or down based on fabric colors, patterns, and cut-out placements, making them a versatile standout in your wardrobe.
Lace Camis

Cross Lace Cami
Urban Outfitters
Didn't we all own the same lace cami in every color of the rainbow, or was that just me? This classic piece is a step up from the Aeropostale tanks we used to love, trading elongated hemlines for a cropped lettuce hem and adding subtle cross lace detailing. For an extra bit of nostalgia, layer your cami over a plain tee or long-sleeved top—just don't bring Polo shirts into this, k?
Colorful Sunglasses

If Beyoncé was a fan of pink sunglasses, I'm a fan of pink sunglasses. The 2000s were all about oversized square frames, lots of rhinestones, and if you're feeling extra bold, you can go for the full shield look.
Beaded Necklaces

Walking On Sunshine Necklace Pack
Princess Polly
Everyone from Dua Lipa to Harry Styles has been seen rocking chunky, beaded necklaces. Emulating a DIY vibe, this set is made with recycled plastics and adds a playful pop of color to any outfit. You can also look for necklaces with a variety of charms to spell out your name to add a personalized touch.
Halter Tops

LA Hearts Handkerchief Sweater Tank Top
PacSun
My elementary school self would be proud of this choice. I am absolutely obsessed with this halter from PacSun. The fabric is thick, yet breathable, making it perfect for warm summer days and cooler nights. Plus, the butterfly pattern is the perfect not-so-subtle nod to the 2000s… let me grab my hair clips!
Baby Tees


I'm Over It Baby Tee
Betches
We couldn't close out a Y2K fashion round-up without mentioning the infamous baby tee. Bonus points if yours doubles as a graphic tee, like these ones from Garage and Betches.
Millennials and Gen-Zers might still be arguing about who does 2000s fashion better, but no matter where your vote lies, these trends are back for a reason and we're ready to see them all summer long.
Images: Martin Pisotti / Deathtothestockphoto.com
The Best Prime Day Deals On Every Kind Of Outfit You Need
Betches may earn a portion of revenue if you click a link and purchase a product or service. The links are independently placed and do not influence editorial content.
Amazon Prime Day is officially here, which means you can fill your cart to your heart's desire without feeling guilty about it. Although, let's be honest, you shouldn't feel guilty about treating yourself to a little something—I call it self-care. 
Let me get straight to the point: It feels like there are an infinite amount of deals happening, so we've done you a favor and curated our favorite sales on clothing. You may call it extra, but we've even plotted them out for all different occasions in your everyday life.
Get Your Fit Together
There's nothing quite like wearing a fresh 'fit to the gym. IDK about you, but sometimes all it takes to get that renewed sense of exercise excitement is a new pair of yoga pants. We also included some basics because it's no fun buying socks full price.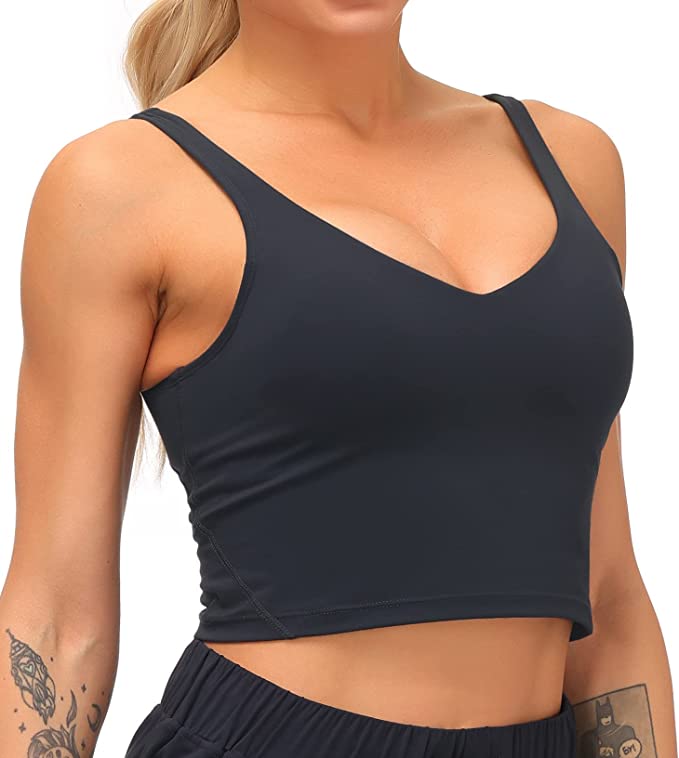 Longline Padded Cropped Tank Top
Dragon Fit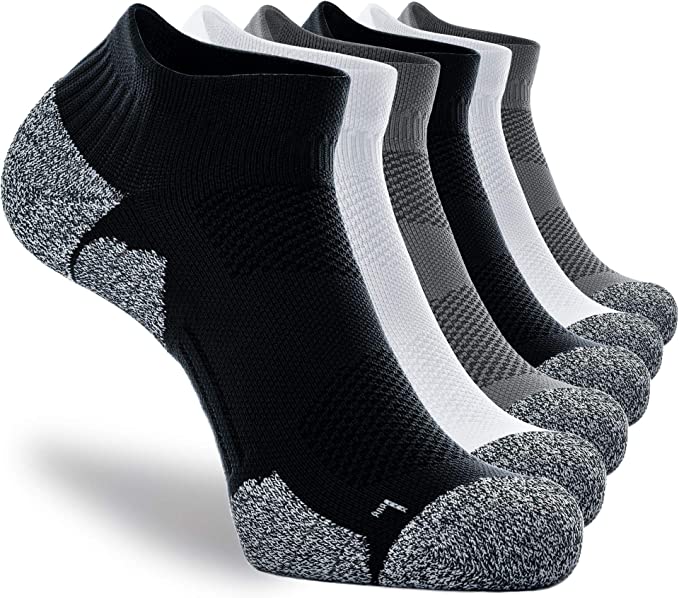 Cushioned Compression Athletic Ankle Socks
CWVLC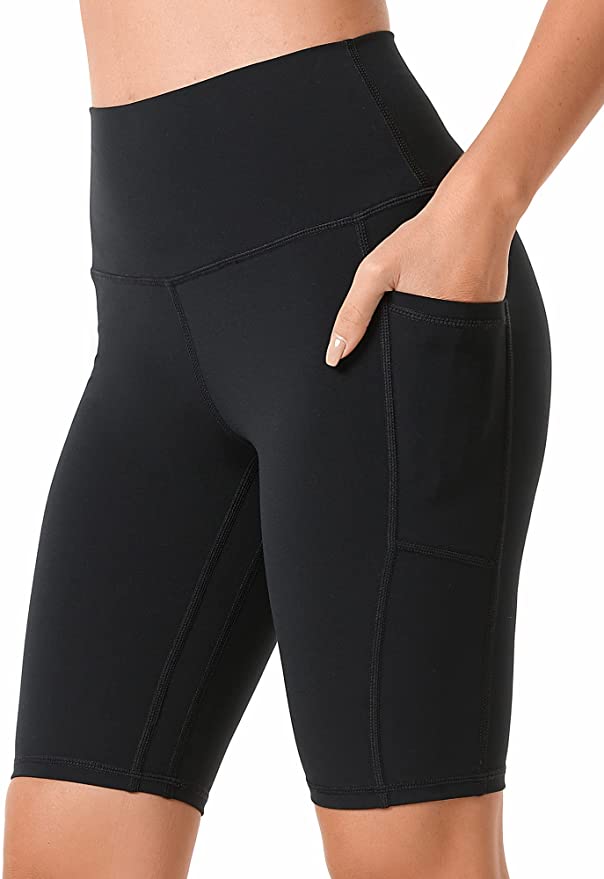 High Waisted Biker Shorts With Pockets
Sunzel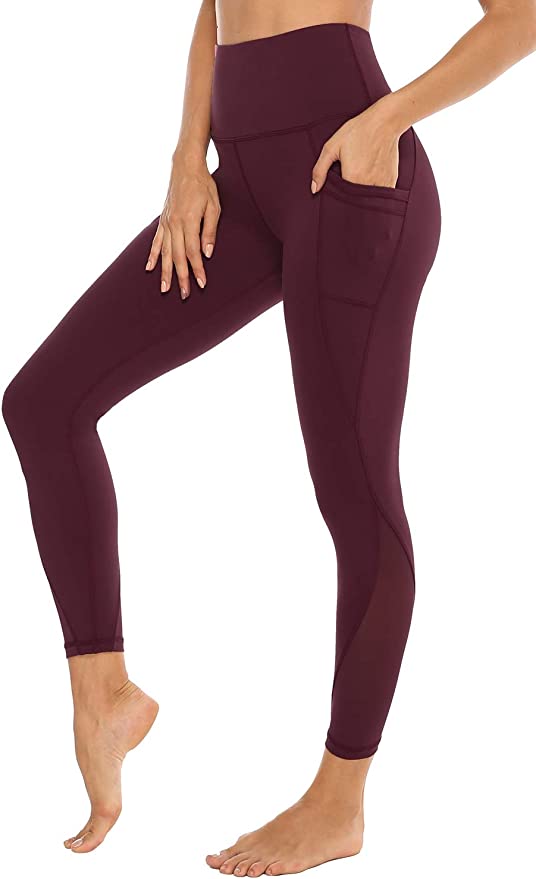 Mesh Yoga Pants With 2 Pockets
PERSIT
Night On The Town
From date night to drinks with the girls, these options are all great staples in the "going out" rotation. Shopping a sale is also a great way to test out a new look. Hint: Cut-outs aren't going anywhere, so try the trend without breaking the bank.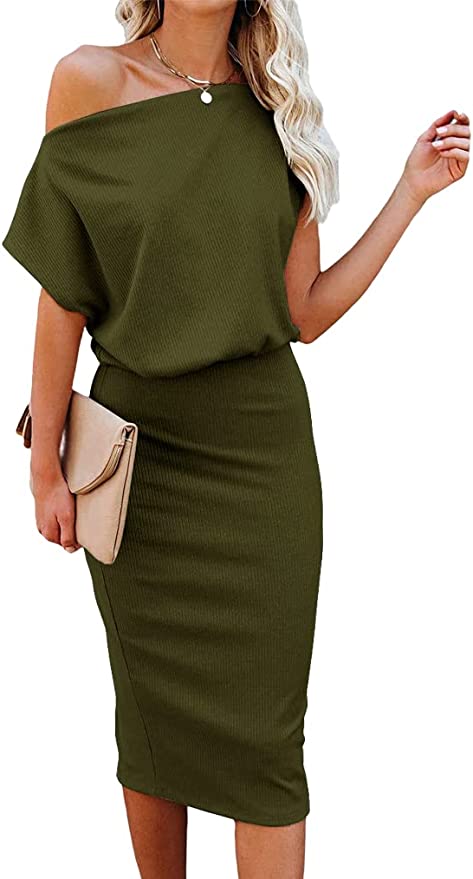 Off Shoulder Short Sleeve Ribbed Midi Dress
Miselon


Sleeveless Padded Shoulder Cutout Maxi Dress
ANRABESS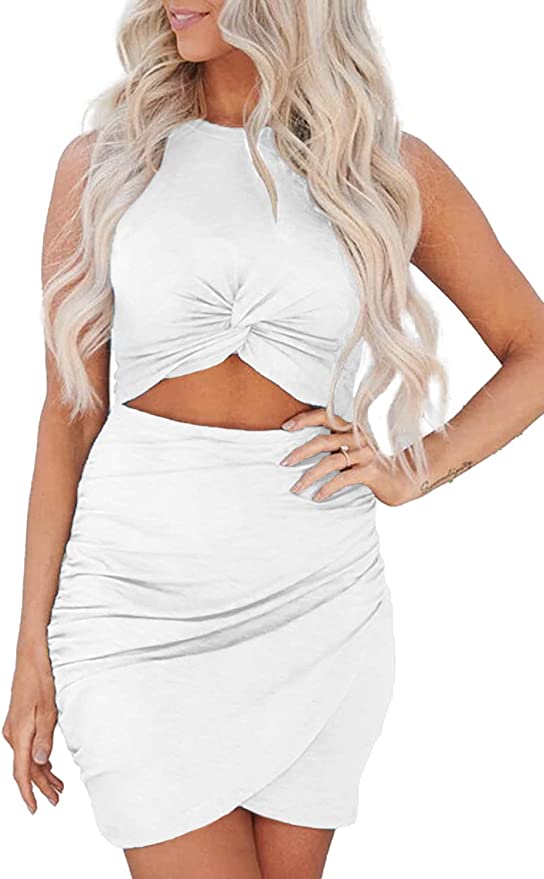 Sleeveless Casual Twist Front Dress
BTFBM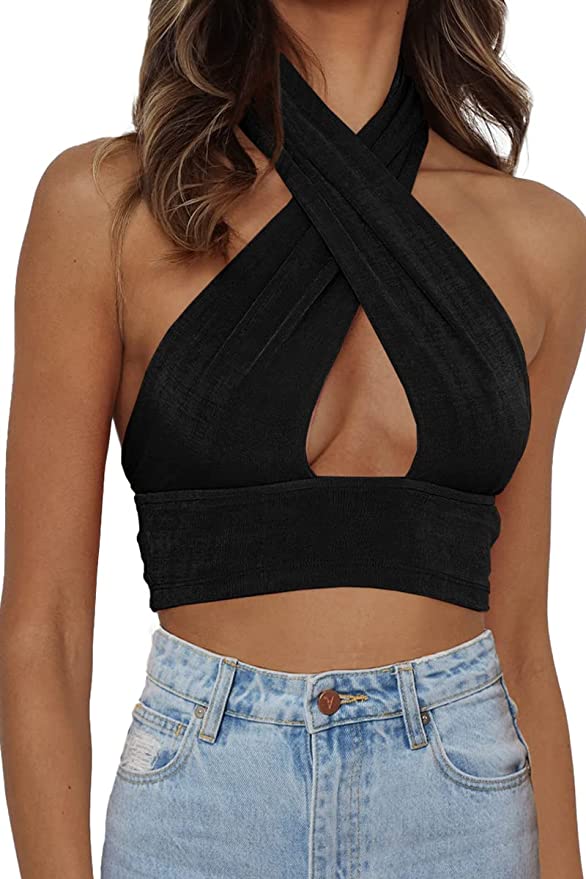 Criss Cross Sexy Halter Top
Dealmore
Comfy & Cozy
If you're feeling like your social battery is at an all-time low and it's time to hang at home in hibernation for a little while, we've got an outfit for that. There's even a stretchy romper to help you look like you're put-together (even if you aren't).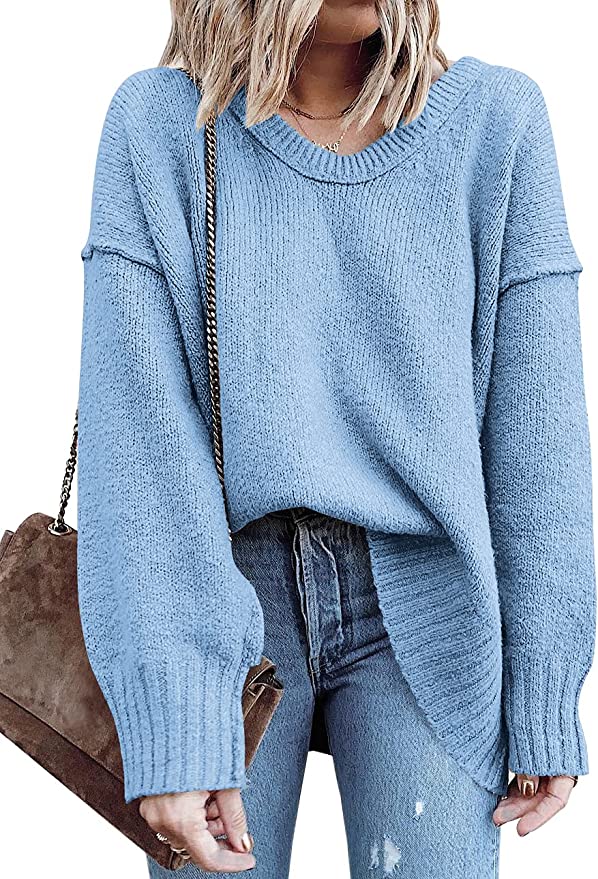 Casual V Neck Knit Sweater
ANRABESS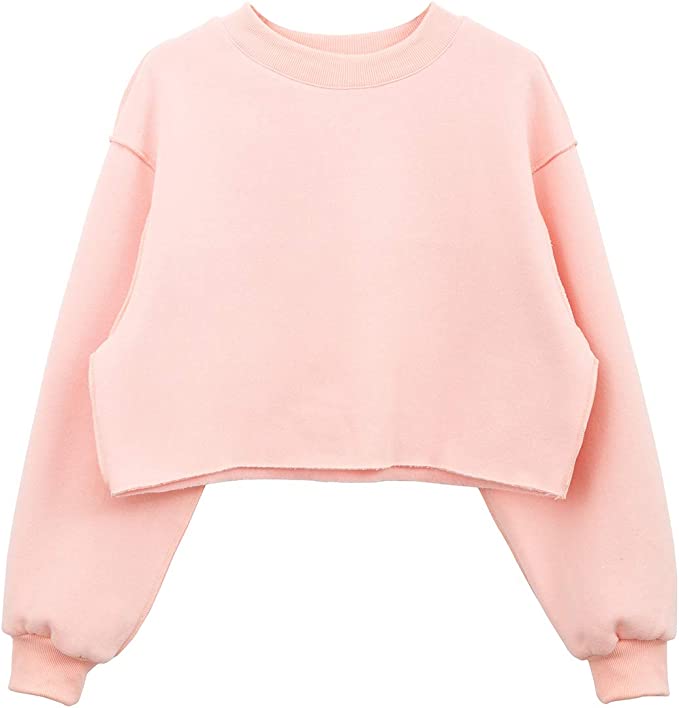 Pullover Cropped Hoodie
Amazhiyu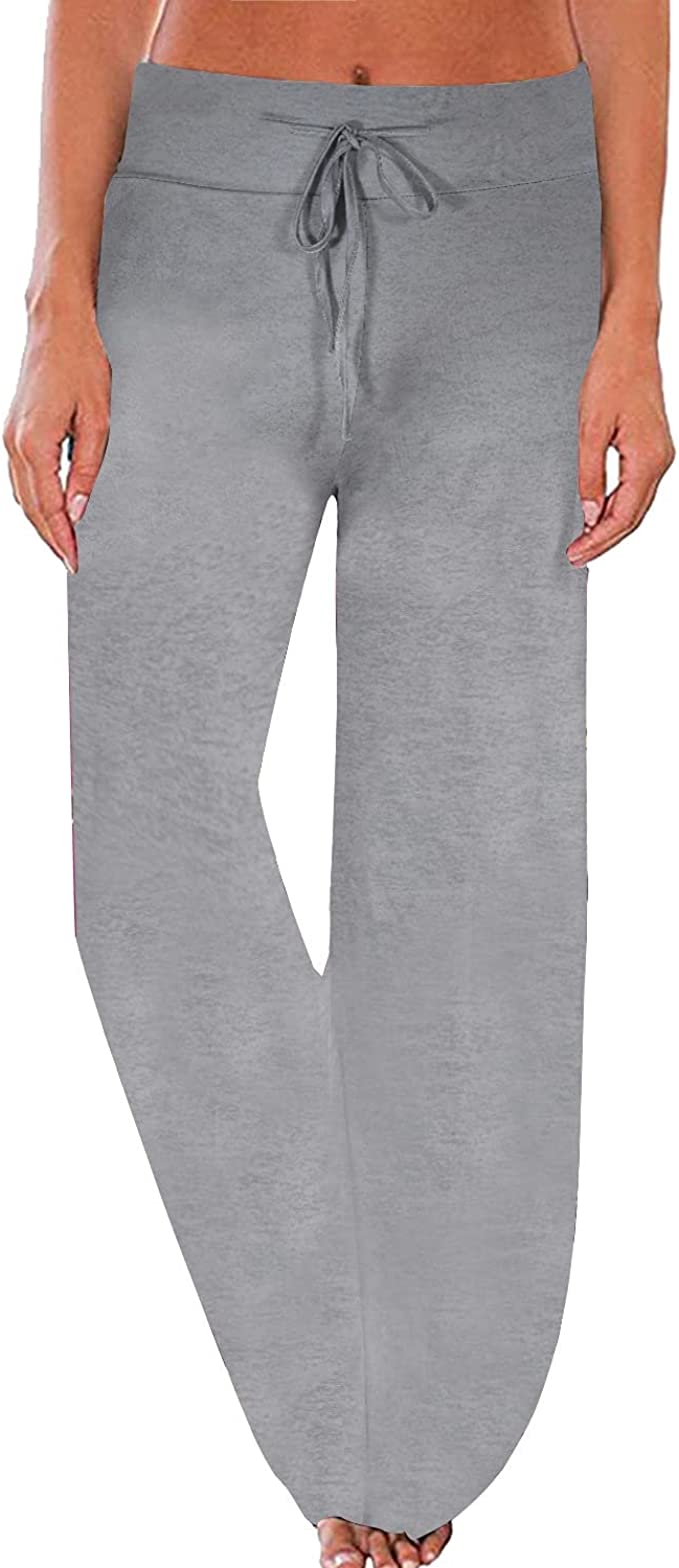 Casual Drawstring Palazzo Lounge Wide Leg Pants
NEWCOSPLAY


Long Sleeve Elastic Waist Stretchy Romper
PRETTYGARDEN
Your New 9-5
At this point if you aren't in the office 100% of the time, you're probably going in at least a few days a week, which means you might need real pants. Here are some basics that will help ease the pain of picking out office-friendly ensembles including a new pair of jeans (hello, casual Fridays!). P.S. Please don't look at us funny, Ballet Flats are back. 


Wide Leg Pant Jumpsuit With Belt
Pink Queen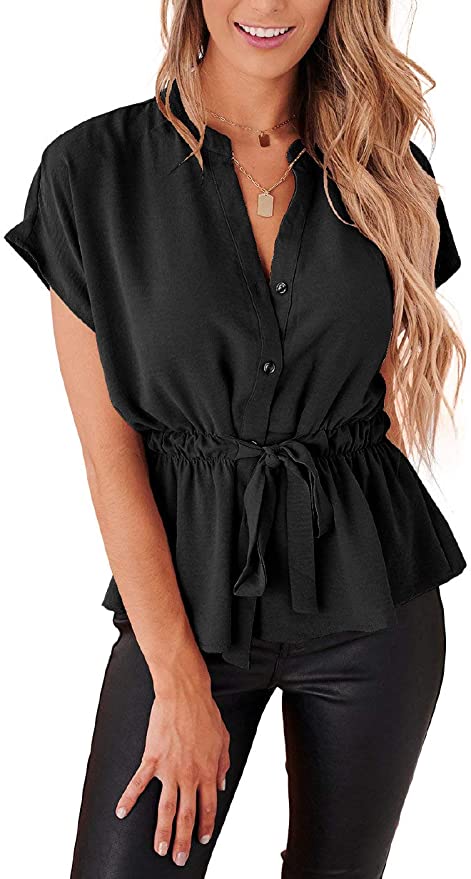 Casual Button Down Blouses
CiCiBird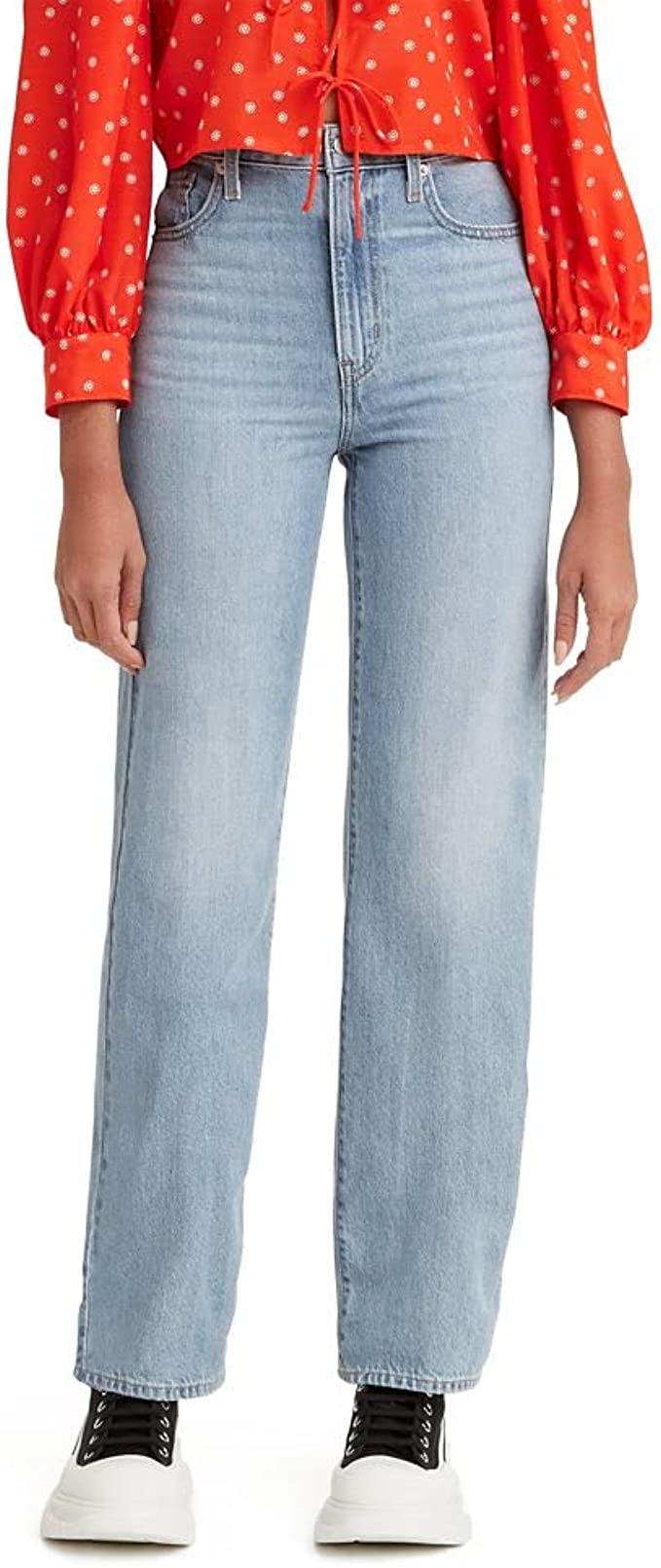 High Waisted Straight Jeans
Levi's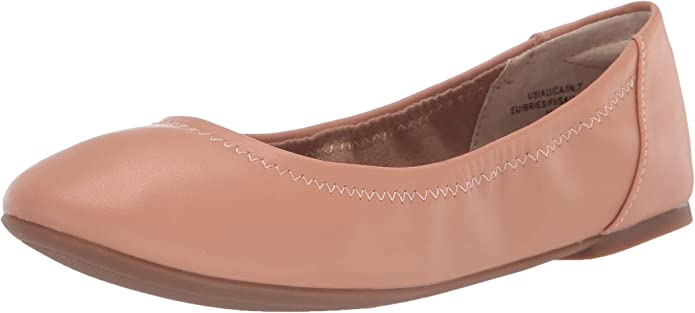 Belice Ballet Flat
Amazon Essentials
Vacation, All I Ever Wanted
It's time to use up all that extra PTO you've been stashing. While you're at it, go ahead and buy that vacation wardrobe you've had your eyes on. It'll make packing so much easier.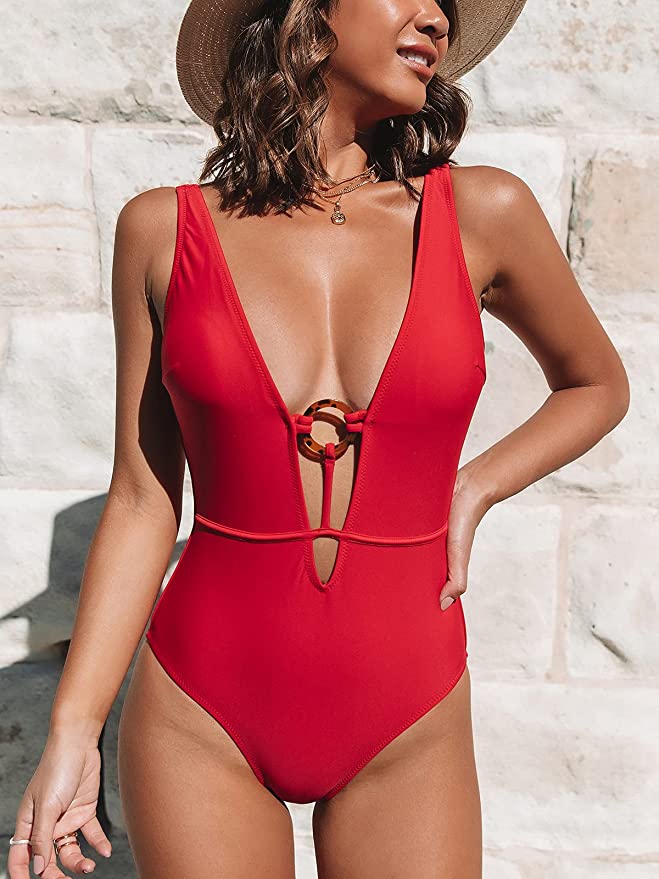 Strappy Lace Up Monokini Swimsuit
CUPSHE


Classic Aviator Polarized Sunglasses
SOJOS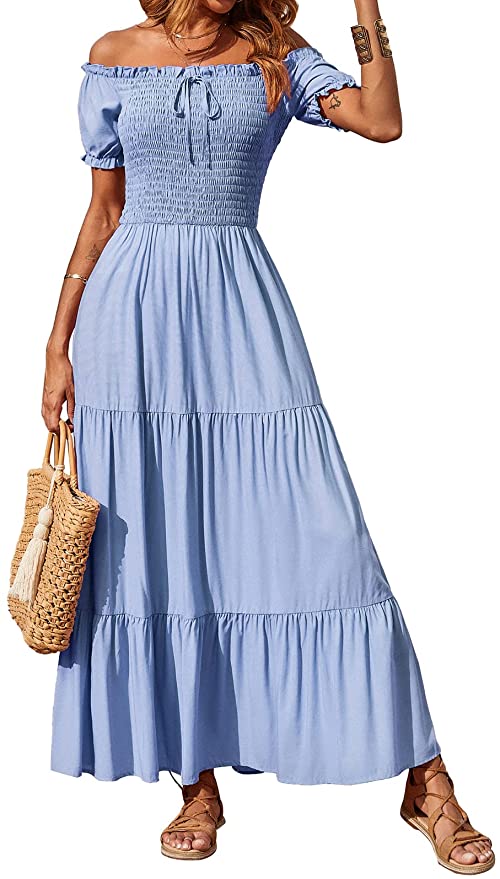 Short Sleeve Smocked Summer Casual Dress
BTFBM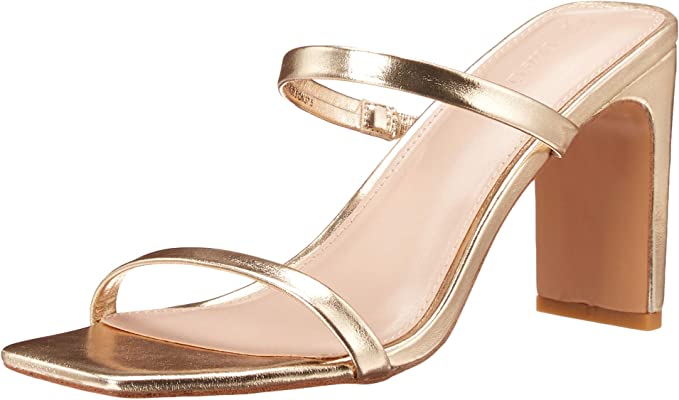 Avery Square Toe Two Strap High Heeled Sandal
The Drop
Image: AGUSTÍN FARIAS / Deathtothestockphoto.com
What To Wear To A Summer Wedding Based On The Dress Code
Betches may earn a portion of revenue if you click a link and purchase a product or service. The links are independently placed and do not influence editorial content.
Welcome to wedding season: where the hangovers are real, the dress codes are confusing, and we're all sweating. As if the uptick in vaguely specific dress code attire hasn't made finding a wedding guest outfit hard enough, summer weddings also require finding something that's dress code appropriate while also seasonally appropriate. There's a lot of "vibe interpreting" required for all these confusing wedding dress codes that, frankly, most of us just aren't cut out for. So to help guide you on your seemingly treacherous wedding guest outfit search, here are some options based on the different dress codes.
White-Tie
Clearly I need to reevaluate my entire circle of friends because I've never attended nor have I even been invited to a white-tie wedding. White-tie dress code is the most formal of them all, requiring floor-length gowns, no exceptions. Your gown should be paired with your most elegant clutch and accessories and, if I were you, I'd take full advantage of the occasion and even add some trendy elbow-length gloves. You can make your gown more seasonally appropriate by choosing summery colors and fabrics.

Off Shoulder Drape Neck Pleated Dress

ASOS Design

V-Neck Crepe Ballgown

MAC DUGGAL
Black-Tie
Personally, this is my favorite wedding dress code out of the ones I've attended because I love an excuse to dress up. Black-tie dress code means you can wear a formal gown or elevated jumpsuit, either of which paired back to elegant accessories. Basically, think prom-adjacent attire minus the over-the-top tackiness and vodka-filled water bottles. Similarly as with white-tie, you can make your black-tie ensemble more summer- appropriate with light and bright colors, airy fabrics, and more breathable silhouettes.

Unstoppable Cross Over Halter Neck Maxi Dress

Club L London

Milena Jersey Corset Maxi Dress

House of CB
Formal or Black-Tie Optional
This dress code can be confusing and definitely requires some of that "vibe interpreting" that I mentioned earlier. Black-tie optional is pretty much equivalent to formal and  just means slightly less formal than black-tie. The biggest difference for women's attire is that a full-length gown isn't required, but something of the same dressiness "vibe" is still recommended. Basically, if you want to get wild and show your ankles then you have permission to do so but I'd avoid going above the knee for your hemline. Add a summer-feel to your formal look with vibrant summer colors or a lightweight mesh fabric.

Colette Satin Cutout Midi Dress

ASTR

Cecilia Bodycon Midi Dress

Beginning Boutique

All That Strapless Ruched Midi Dress

Mistress Rocks
Cocktail
Cocktail attire means that women can wear shorter hemlines but still need to look dressy. Long story short, it would be inappropriate to wear a gown but also inappropriate to wear a sundress. I realize that leaves quite a large gamut, but basically just think a specialty mini dress, elevated midi dress, or eloquent jumpsuit. Overall, this dress code does imply a bit more of a flirty and playful vibe, so have fun with it but still look classy. Keep it summer appropriate with shorter hemlines, seasonal colors, or even an elevated floral print.

Uma Sheer Mesh Sleeve Crepe Corset Dress

Miss Circle

Corset Satin Slip Midi Dress

Heiress

Mesh Ruched Puff Sleeve Mini Dress

Missguided
Semi-Formal or Dressy Casual
Semi-formal or dressy casual might be the most vague of all the dress codes because there are no "hard lines" beyond no sweatpants. Rather, you really have to feel into the vibe of the wedding, so maybe just grab a crystal and the invitation and mediate on it? On second thought, maybe just text a fellow wedding attendee to see what they're wearing and go from there. At the end of the day, err on the side of being over-dressed rather than under-dressed.  Remember, it's about special event elegance without crossing the line of "fancy." Vague, I know, so best of luck.

Santorini Floral One Shoulder Midi Dress

ASTR

Jackie Wide Ruffle Hem Pinafore Dress

Selfie Leslie
Beach Formal
As someone who recently attended a beach formal wedding, my biggest piece of advice is DO NOT underestimate the heat. As someone who also attended said wedding in a long sleeve bridesmaid dress, I'm going to suggest you steer clear of sleeves and any material that could potentially show sweat. Instead, opt for lightweight summery fabrics like linen or gauze. And, if you're really someone who sweats easily, go for an airy printed maxi to help disguise any possible sweat stains. Oh, and bring a handheld fan, you'll thank me later.
Daytime or Casual
Covid has made the backyard wedding quite a trend, and given how expensive weddings can get, I definitely see the appeal. Backyard or daytime weddings are usually more casual which means they're perfect for a breezy sundress, pretty mini dress, or sophisticated set. The only "don't" here is going too casual or too dressy. Just avoid dressier fabrics, overly casual fabrics, stiletto heels, sneakers…and you should be good to go from there.

Ruffled Tiered Mini Dress

Nocturne

One Shoulder Smocked Waist Tiered Mini Dress

WAYF
Images: Omar Lopez / Unsplash 
The Best & Worst Of The 64th Annual Grammys Red Carpet
Well, the 64th Annual Grammy Awards happened last night. This year's award show was notable, not only because it served as one last opportunity for celebrities to offer a career-ending, unsolicited hot take on the Will Smith and Chris Rock situation, but because it took place in Las Vegas. I know an award show's location generally means nothing to anyone who isn't attending, but bear with me for a moment: According to Page Six, stylists were having "meltdowns" over the location change because there are "no expert tailors" and everyone's outfits had to be dragged through "smoky casinos that smell bad." So as you scroll through Instagram, carefully reading the captions of outfit photos your faves have shared to make sure they aren't sprinkled with misguided statements about current events before you double tap, remember that behind every great ensemble is someone asking, "Does it smell like Newports in here? It's not me. I vape." 
Anyway! Let's discuss the fashion of the night. Some of it was good. Some of it was bad. Lots of it was just straight-up confusing. (I have a theory that famous people are unaffected by weather. I can't think of another reason why John Legend, Kelsea Ballerini, and Cynthia Erivo were all wearing velvet on an 80-something degree day in April in the literal desert.) I will not be dividing these looks into "best" and "worst" categories because I am simply not qualified to do so. However, after a lifetime of talking people's ears off about things that have nothing to do with me, I am confident in my ability to just talk my shit in an unorganized way. Here you go! 
Olivia Rodrigo

Olivia's Vivienne Westwood dress strikes the perfect note for her segue from Disney star to pop punk princess, because it's simultaneously a tribute to the "…and you're watching Disney Channel!" magic wand commercials of the early aughts, but like, cute. Although, I will say that it also feels like she came back from spring break with one of those T-shirts with the outline of a woman wearing a bikini, gave it to her stylist, and was like, "I want this." 
Lil Nas X

Remember the stunning Balmain dress Kim Kardashian wore to her bachelorette party in Paris in 2014? This is her now. Feel old? No, but seriously, Lil Nas X's pearl-encrusted suit with matching chunky platform boots is probably one of the most indisputably flawless serves of all time. I look forward to attempting this subtle blue eyeshadow look, but when I do it, I will definitely just look like a Smurf with eye boogers.
Billie Eilish

I love to see Billie paying homage to one of the most reliable figures in my life: the chair in the corner of my room where I toss the clothes that I've worn, but am not quite ready to wash yet. The piecey half-updo, on the other hand, is giving popular girl at the school dance in a 90s rom-com, and I feel like she's about to bully me for wearing last season's dress.
FINNEAS

Millennials, before you freak out, this is Billie Eilish's brother. During a red carpet chat with Laverne Cox, Finneas said that he felt he and his girlfriend Claudia Sulewski "look like Easter." *Throws away joke list* I guess I'll go with Mad Hatter? Nvm, his is better. 
Megan Thee Stallion

Meg, who graduated high school in 2013, took the GRAMMYs as an opportunity to finally let all of us late twenty-somethings see what our ultimate prom vision could have looked like if we were actually rich and hot. The zebra print lining… the bejeweled one-shoulder neckline… the flawlessly executed smokey eye… this is the look I have been dreaming of since junior year.  Pick your joke: A) Caroline Baskin could never B) The Real Housewives of New Jersey are shaking.
Justin Bieber

You know what cures Bieber Fever? This red carpet look. It's giving Stu Pickles. One glimpse at it and I immediately forget all of the feelings I had for Justin during the Purpose era, and remember that at the end of the day, he is really just the man who used "squish out a nugget" as a euphemism for childbirth. And I won't be the one to complain about designer Crocs having a moment, but can we please not wear them to red carpets of major award shows? There's a time and a place, people.
Saweetie

To be fair, I will always lose my mind when someone shows up to a red carpet in this particular shade of pink (I think it's PANTONE's "Expensive," no?), but I genuinely believe that Saweetie's Valentino GRAMMYs look is as close to perfect as it gets. I'm going to go out on a limb and predict that we'll be seeing brides rocking a short skirt version of this set in white to their bachelorette parties as soon as the evil masterminds at Revolve will allow it. 
Halsey

Halsey looks like a very rich Sim with a romance aspiration. V into this Janet Snakehole cosplay.
H.E.R.

You know what? I'm going to return the SAD lamp I just ordered from Kohl's and replace it with a screenshot of H.E.R.'s sunny Aretha Franklin inspired look. IDK what 1970s-esque cult she's about to lead wearing this jumpsuit, but I do know I'm joining it.  I can also respect how much H.E.R. probably sacrificed to look this good, because between the floor-length sleeves and the fact that jumpsuits are historically the worst article of clothing to go to the bathroom in, her pee breaks were probably a nightmare. 
Dillon Francis

Dillon Francis, the DJ who soundtracked some of your most questionable college decisions, showed up wearing a wrinkled shirt with a Walgreens bag of snacks in tow. I don't really know what else I expected, but it wasn't for the Green River Killer to make an appearance on the Grammys red carpet.
Dua Lipa

Nothing will ever top Maya Rudolph's Donatella Versace impersonation, but Dua Lipa made a very good attempt. Pretty sure I own this set from Victoria's Secret and have never figured out how to get into or out of it.
Doja Cat

Doja Cat walked the red carpet in the sartorial version of a thirst trap with a refreshingly witty caption. With a corset bodice and sheer skirt, this custom Versace look screams, "I'm obviously hot," but it also says "I have a great sense of humor," by accessorizing with a glass bag full of candy and a JBL speaker. Flawless execution here. Nothing but respect for my Statue of Liberty.
Lady Gaga

I would say "Cruella De Vil but make it high fashion" but I'm pretty sure Cruella's whole thing was being a fashion bitch. Lady Gaga's red carpet vibe these days is basically just looking like the most regal person you've ever seen, and I have no complaints.
Images: Frazer Harrison (4), Lester Cohen (2), Kevin Mazur/Getty Images for The Recording Academy; ANGELA WEISS/AFP via Getty Images; Axelle/Bauer-Griffin/FilmMagic (3); Amy Sussman/Getty Images (2)
The 2011 Aesthetic Is Making A Comeback, But Should It?
It's a Friday night in 2011. You're getting ready for a night out with friends. You've thrown on a yellow shift dress from Modcloth, polka dot tights, and a faux collar that eerily resembles a doily straight off your grandma's kitchen table. On your way out the door, you grab your ukulele—you and your friends are having a coffee shop photoshoot so you can post on a new app everyone's using called Instagram. You don't actually know how to play anything, but it doesn't matter. Instagram only allows pictures anyway. 
If this image fills you with nostalgia—congratulations! The aesthetic of your youth is now considered "vintage" (cue the existential crisis) by teens on TikTok, the gatekeepers of all things cool. GenZers have discovered this era of fashion, media, and culture, known as "twee" as of, like, 15 minutes ago, and some of its most prominent fashion elements are making their way onto For You Pages and even fashion runways. Trend experts are forecasting that "twee" is the next fashion era to return from the grave, in all of its cutesy, preppy, lo-fi glory. 
After diving deep into the twee hashtag on TikTok (which has 56 million views as of writing this article), it seems people are struggling to put their finger on the pulse of where exactly it came from. The word "twee" is British slang for anything cute or quaint, usually in excess. And although nobody remembers calling it that when it was actually a thing, the images of what it supposedly means are striking a chord. Most videos under the hashtag follow a specific formula: people share throwback photos of themselves in the peak twee era of the late 2000s, usually clad in some kind of loud whimsical pattern, and almost always posing with props like tea cups and typewriters, or standing in front of random brick walls. The videos are usually paired with the song "Why Don't You Let Me Stay Here," by She & Him, Zooey Deschanel's folk duo with M. Ward. The song has been named the "twee" anthem, much like Deschanel herself has become the unofficial poster girl for its aesthetic. Both encompass the essence of what "twee" is about: rompy melodies and all things preppy, pastel, and cutesy. 
But there's a debate on whether it can come back, or even if it should—the last time around, twee peaked at a time when Tumblr was full of fatphobic, pro-ED content, which spilled over into the fashion at the time. Many people are worried that with the resurgence of this trend will come more toxic narratives around body image in the mainstream. As someone who was a chubby teenager at the convergence of Tumblr and twee's respective peaks, I understand the concern around what the revival of this trend could potentially mean for a world that is even more social media centered than it was ten years ago when it first emerged.  
However, I think more than anything, trends aren't so much about the visuals or the aesthetics of the thing, but more the memories we associate with them. The real power comes when we are able to make our own rules, to learn from the past while still giving ourselves permission to be nostalgic for the things that genuinely brought us joy. When I think of "twee" I don't necessarily think of the doom scrolling through my Tumblr feed and the grueling workouts I saved to the Pinterest board that were born out of my own self-loathing. I think of the day I bought my first Modcloth A-line dress, and that it was the first time that I felt safe and comfortable in my body, celebrating it for what it was, not what I thought it should be.  
Fashion can be a mirror of the ugly cultural implications of the time, but it can also be a vessel for self-acceptance, a way to materialize the version of ourselves that we want to be. The cool thing about the cyclical nature of trends is that it allows us to pull the things we want to take with us, and leave behind the things that we don't. As far as I'm concerned, the glamorization of thigh gaps and faux collars are not a package deal. As the dialogue around body positivity continues to gain traction, and pressure is subsequently put on the fashion industry to make more decisions that are informed by size inclusion, the trends of the past will have no choice but to morph accordingly. Maybe 2022 will come with Modcloth dresses and faux collars and statement cardigans. But it will mean something entirely different this time around, and then it will be gone again, just as quickly as it came. As fleeting as trends are, can't they just be seen as memories, as either relics of our past selves or celebrations of how far we've come—can't that be enough?
Image: Jason Merritt/WireImage
In Which A Girl Who Hasn't Changed Out Of Sweatpants In 13 Months Judges Celebrities' Oscars Outfits
Last night, awards season 2021 came to a close (unless you count the Met Gala, which is really just a red carpet) with the 93rd annual Academy Awards. And while usually the Oscars are a big production that's only mildly painful, last night the Academy had a pared-down ceremony held at Los Angeles's Union Station. A handful of celebrities were in attendance, and they were not allowed to dress casually (a rule I'm 90% certain was put into place solely because of Jason Sudeikis at the Golden Globes). This year really separated the movie fans from the people who are forced to watch for work (hi), as it was fairly subdued compared to years past. That said, there were some standout moments. Daniel Kaluuya won Best Supporting Actor for his role in Judas & The Black Messiah and in his acceptance speech, thanked his parents for having sex. While his mom was in the audience. Chloé Zhao made history when she won Best Director for Nomadland, making her the first woman of color, and only the second woman, to do so. Yuh-jung Youn became the first Korean actress to win an Academy Award, and low-key shaded Brad Pitt in her acceptance speech. And because it wouldn't be the Oscars without a colossal blunder at the very last minute, after mysteriously moving the award for Best Actor after Best Picture and spending all night alluding to Chadwick Boseman potentially winning the award posthumously, Best Actor went to… Anthony Hopkins.
But the real shame was the red carpet this year. Not because there were a lot of bad looks—in fact, because there were really no bad looks. As a professional hater, this took a real toll on me. I've been stuck inside for a year and forgotten how to clasp a bra; these celebrities can still serve looks more than a year into the pandemic?! They really are not just like us. That said, I know you all come for the outfit roasts, so I dug deep for this. Here I am, a person who has not changed out of athleisure (if sweatpants count as athleisure) for a full year, to make fun of couture designs about which I know nothing.
Laura Dern

Serving both Moira Rose energy and the feather duster from Beauty and the Beast, Laura Dern's Oscar de la Renta gown is the definition of business on top, party on the bottom. Which, incidentally, is what I put in my Hinge profile.
Olivia Colman

I know Trump is no longer in office, but I still do not want to see Handmaid outfits—not on Halloween and especially not on the red carpet. Last time I checked, Amy Coney Barrett was still on the Supreme Court. I know season 4 is coming out and we're all hyped, but please, it's too soon.
Viola Davis

There's always one bride on Say Yes to the Dress with a conservative family who goes for a Pnina Tornai gown that looks exactly like this, and it costs like, $15,000 over budget. *Adds to wedding Pinterest board*
Sacha Baron Cohen

Maybe it's the brown jacket and the off-white pants with a white shirt—okay, yes, it's definitely that combination of elements—but I feel like he's about to walk right off the red carpet and try to either sell me some paper, or bust into an a cappella routine. Only thing that's missing is the hat.
Reese Witherspoon

You know the 2000s are coming back when people are just randomly throwing belts on garments that absolutely do not need belts. I did this in middle school with tops from Rainbow; Reese is doing it with a Christian Dior gown. At least I only ruined a $3 shirt, just saying!
Andra Day

Her glam looks amazing; there is absolutely no denying that. Hot take, though: this dress to me looks like something that's gotten a designer sent home on Project Runway. I'm pretty sure I wore this to one theme party or another in college. The theme was, ironically, the Oscars, and I went as a sexy statue. 
Glenn Close

I am still triggered from my high school years when wearing skirts over jeans was cool. I love the dress—just not sure why she had to add the gloves, or the pajama pants underneath. Maybe it makes things comfier, but at what cost?
Halle Berry

My brain: Don't say it looks like a vagina, don't say it looks like a vagina, don't say it looks like a vagina… Is this or is this not the diagram you're shown in 6th grade health class to illustrate the menstruation process?
Diane Warren

Didn't realize they let Ghislaine Maxwell out of prison for this. Did nobody tell her?
Chris Pizzello-Pool/Getty Images (5); Alberto Pezzali-Pool/Getty Images; Rick Rycroft-Pool/Getty Images; Matt Petit/A.M.P.A.S. via Getty Images (2)
Go Ahead, Pry The Skinny Jeans From My Cold, Dead Hands
Less than two weeks after my groundbreaking defense of the crying laughing emoji, and the war between millennials and Gen Z rages on. Much to my surprise, it seems nobody really cares that much about the emoji, and rather, everyone—from corporate Twitter accounts to PR execs hawking pants—has zeroed in on the youth's ridicule of side parts and skinny jeans. Look, I know I said you could have them, Gen Z, but I actually lied. I didn't spend my entire adolescence agonizing over whether I had an oval or a heart or a round face, just for some kids to tell me that I would have been fine accentuating the roundest part of my face all along. Plus, I'm a 5'2″ adult whose biggest growth spurt was two inches, compared to the typical half-inch-per-year I was growing before. Do you know how long I tried to find jeans that would fit? Do you understand the vindication I felt when they invented jeans that didn't pool around my ankles? And you want me to go back to drowning in denim—for what? For ~aesthetics~? No.
That said, I of course understand that there are certain fads millennials popularized that did not exactly stand the test of time. I'm not saying we're infallible geniuses, I'm just saying there are plenty of things to mock us for that would be understandable. Things like:
Making Liking 'The Office' A Personality Trait
The show's pilot brought in over 11 million viewers, and before it got poached by Peacock, was said to be Netflix's most-watched show. The Office is immensely popular, and somehow every single millennial on Hinge thinks they're the only person who can recall the origin of "Dwight, you ignorant slut". And this from the generation that turned liking popular things into an inherent character flaw! Oh, so we draw the line at getting your toiletries from Target, but not at this? Sure, Jan. That makes sense. (And no, I'm not talking about Jan Levinson-Gould.)
Fanny Packs
We killed fanny packs, and then we brought them back. Millennials giveth, and they taketh away. When I was 9 years old and marching in a parade with my Girl Scout troop (don't ask) and my mom gave me a fanny pack in which to hold all my belongings (probably all of like, my Tamagotchi and a Band-aid), I wanted to die before I'd slap that thing around my waist. And yet, what was I sporting to every music festival from 2015 and beyond? You're damn right, a fanny pack. We didn't even try to rebrand these, we just went from hating them one day to wearing them everywhere the next. And can we talk about the design of the fanny pack? It's useful, of course, but we are really acting like having an oversized crotch belt is cute. And nobody is stopping us!!
Wire-Rimmed Glasses
View this post on Instagram
Once again, the very same glasses I made fun of my mom for wearing in the 90s, I now own. It's the circle of life, it's the wheel of fortune. Millennials are out here looking like 1970s creepers, and we're doing it on purpose. Because we think it looks good. Make fun of that—not the fact that I part my hair on the right side because I've been conditioned by women's magazines into thinking it frames my face better. What about the gigantic metal circles? Those don't frame my face well at all. In fact, they're falling off!
Leggings
Leggings! We're really going to come for jeans that taper at the ankle but not pants that are made of full-on elastic? (Yes, I'm aware that they are not literally made of elastic, but just go with me.) We have built entire empires on stretching fabric over our butts, and we don't even pair leggings with long shirts anymore! And can we talk about "control top" leggings for a second? Because these are really shame-worthy. Millennials have been so brainwashed by diet culture that we will willingly stuff ourselves into stretchy torture devices and sit in those all day, because God forbid anyone have a slight lump anywhere on their body. We took leggings from occasional workout bottoms and sleepwear (they were never meant to be full-on pants), then we turned them into pants, and then we removed the comfort. And control tops aren't subtle, either. We're walking around with leggings that have a waist trainer at the top. Classy.
Our Obsession With Kitchen Appliances
If the air fryer or Instant Pot had never been invented, would any of us have personalities? Probably not, if a quick scroll through millennial Twitter is any indication (and I absolutely include myself in this). Actually, you know what, I bet Gen Z does make fun of us for this. But just wait until you get the little suction cup that separates your yolk from the egg whites—it will truly change your life.
Curtain Bangs
View this post on Instagram
Maybe the reason Gen Z seems to have no issue with curtain bangs is because they are designed to be worn with a middle part. Touché, kids. Touché. Mostly what I find most mockable about curtain bangs is the fact that they're… not really anything. They're just bangs, that you part? Ok, I guess. They're that awkward growing-out-your-bangs stage, but on purpose? Well f*ck me for thinking the whole point of bangs is for them to cover your forehead.
Mostly what I admire most about Gen Z's criticisms is that they have all this low-hanging fruit at their disposal, and they instead go for the unexpected. It's never the bad trend they ridicule; it's the wardrobe staple that we thought was inoffensive, impossible to dislike. It just goes to show that nothing we hold sacred is safe, and we will never be cool in the eyes of the youth, so we should stop trying.
Images: Joshua Rondeau / Unsplash; hilaryduff, warbyparker / Instagram