Let's get one thing straight before getting into this list: if you bang hard enough in any position, it's exercise. But, I get it. We've all had a time or two (or three) when our stamina is pushed to the limit. It's the moment you wish you went to the gym more so you could keep the sex going. (It's normal, it happens to everyone, and it's not a big deal.) Unfortunately, going to the gym requires… actually going to the gym. And who has time for that this winter? I can barely make it out of my bed to go to work. I'm not going to brave the elements just so I can work up a sweat when I can do that just fine in my own bed. So, here are sex positions that count as cardio and defs will make you hit the showers after (maybe for round two?).

This one sounds like some yoga sh*t, but trust me, you'll feel the burn. This is not for the weak—or uncoordinated. Basically, the guy sits cross-legged and the girl straddles him, and it somehow works. It takes a special couple to be able to coordinate their bounces perfectly to actually count this as having sex and not just like, sitting weirdly. My boyfriend and I cannot master this one, no matter how many times we've tried. But I can tell you that just attempting this position is a workout in itself. The guy can burn about 40 calories per half hour, while the girl can burn up to 100 calories.
This position is a killer workout for both partners, and I think we all know the mechanics of this one. For her, being on all fours works your abs and quads, getting that bikini body ready. For him, the faster he thrusts, the better the workout. According to The Cut, the girl can burn up to 118 calories in 30 minutes, while the guy can burn up to 211. (That's provided he can last for 30 minutes.) To put this in perspective, jogging at five miles per hour for 10 minutes can burn 91 calories. Moral of the story? Bang longer to burn more.
This one is your classic cowgirl position that we all some of us know and love, but with a twist. Instead of bending your knees, crouch on top of him. Doing so spikes the girl's calories burnt to about 120 to 170 calories. How many calories will the guy burn? Zero. True.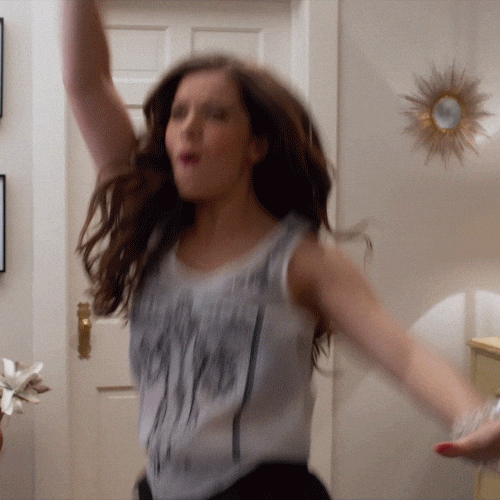 This one is a REAL workout and definitely one of the best sex positions that count as cardio. The girl can burn around 150 calories per half hour and the guy can burn up to 500 calories. Want to up the cardio level? Pick her up, man. I'm not gonna say that the larger you are, the more calories he can burn, but if you're five feet tall and a size zero, he's not burning that much. Just another reason to have that second piece of cake!
This one has the benefits of missionary position with some added results. In missionary, the girl can burn about 44 calories, while the guy can burn around 143 calories. But shoulder stand is basically the candlestick position you used to do as a kid in gymnastics. She'll be working her abs like crazy, so thank your childhood gymnast for the help. Bonus: this position will have him working his glutes, giving him buns of steel.
Just prop those legs up on his shoulders, and you'll be able to justify not going to the gym that day. Not only will the girl burn around 115 calories, but she'll also increase her flexibility. He'll burn about 130 calories, which is great.
But remember, no matter what position you do, stay safe, kids.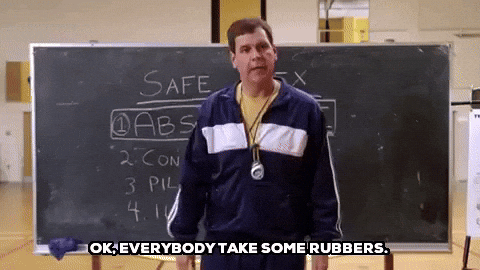 Images: Stokpic/Pexels; Giphy (3)