Welcome back to the best Bachelor recap you'll ever read! Tonight is the night. Fantasy Suites. The night where we get to see Clayton play with the heart and souls of three women as if they were emotional Play-Doh. And on International Women's Day, no less!
Last night was the second in a two-day, four-hour Bachelor event that literally no one asked for. Night one was the Women Tell All, in which the women told us nothing except the intimate details of their blinding hatred for Clayton. I don't think I've ever seen a grown man chastised in such a way that it felt like 20+ women were giving him verbal spankings all at once—but it did put years back on my life to do so. Thank you for your service, ladies.
But if I was feeling even a little bit badly for Clayton, those feelings have all but evaporated after his rage-inducing performance on last night's episode. One of the things I've struggled with this season is connecting to the storyline, to the women, and, especially, to Clayton. For the last nine episodes I've joked that Clayton's existence is the result of a teen witch accidentally animating a stock image of "hot guy" and letting him loose on America's most eligible women. I've compared his personality to whole milk, his deductive reasoning skills to those of a toaster, and his critical thinking skills to my dog's daily debate on eating her own shit. What I'm saying is, I thought Clayton was just another hot, dumb jock who was going to bumble through his time as the Bachelor like he's bumbled through every other aspect of his life. But last night we finally got to see the real Clayton, the guy behind those winning smiles and bland platitudes, and it was absolutely sinister.
Let's get into it.
Rachel's Fantasy Suite

In typical Bachelor form, the producers have all three remaining women staying in one hotel room where they'll get the pleasure of watching their competition walk of shame home after their dates with Clayton. Diabolical. Rachel is up first, and her date card has an ominous message about finding out how "deep" her love for Clayton goes. I have a feeling Clayton's intentions are less about mining the depth of their emotional bond and more about mining the depth of her cervix, but carry on.
It appears I'm wrong on both counts. Clayton was talking neither about their love nor about her vagina, but rather, about her impending death. They go spelunking through a dormant volcano (again, the sex metaphors abound) and this is the stuff of my nightmares. Seriously. I've seen The Descent and this is a plotline straight from that movie. Is he hoping that the vague threat of death will get her hot later? If so, I'm worried about the rest of what he considers "foreplay."
Rachel says that while the cave stuff is fine, she needs an "I love you" from Clayton if she's going to put out. It's the same ultimatum I gave my first boyfriend before he took my virginity, and that definitely didn't end in me getting dumped three months later in the middle of a beer pong game. But, you know, good luck with that Rachel.
Later, during dinner, Clayton tells Rachel that he's been keeping this to himself but he thinks he really needs to tell her now: he's in love with her. First of all, it should be illegal for the Bachelor/ette leads to drop the "L" word outside of the final rose. Congress may not have written up legislation on this niche issue yet, but it's still, like, very morally frowned upon on this franchise. I especially don't like it being used during the fantasy suites setting, a setting that emphasizes sex, when words like "I love you" could be interpreted as emotional manipulation to get someone to sleep with you.

And what do you know? It works! Clayton's declaration succeeds in getting Rachel to sleep with him (or at least letting him do some very heavy petting that resulted in her saying "uh-huh, yeah, I definitely came" before distracting him with a hand job so she could just go to sleep). The next morning he leaves Rachel looking flushed and gooey, and he screams once more—on the very public streets of Iceland—that he's in love with her. Like, are the other girls not staying in that very same hotel? He better hope they aren't at the continental breakfast eavesdropping on the date when he made that daring proclamation.
Later, Clayton contemplates if dropping the "L" bomb was kosher. He's like, "I didn't plan to say it to Rachel, it just happened" which shows just how little thought went into saying those words during the date. He's not thinking through the emotional consequences of saying those words to a girl who may or may not end up being his wife. Clayton, repeat after me: I. AM. AN. IDIOT. SANDWICH.

Gabby's Fantasy Suite

Gabby's up next and she's especially excited for her alone time with Clayton. In her words, she says she hasn't dated anyone for this long before without being intimate with them. This is fun because if you actually added up their alone time they have probably spent five uninterrupted days together—and even that seems generous.
More than some alone time with Clayton, Gabby would just like some champagne and romance. She didn't fly to Iceland for adventures. She flew to Iceland to put on a Shein bikini that she pretends is Revolve and to get drunk in the hot springs. It's what we all want, really.
WHAT GABBY SAID: I'm hoping for a whale watching cruise with strawberries and champagne.
WHAT CLAYTON HEARD:

Wow, you guys are really speaking the same language these days. Totally on the same page.
The rest of the night follows the same script Clayton acted out with Rachel almost to a T. He takes Gabby to dinner, tells her he's falling for her, then he fucks her in a yurt. Swap out the girl, the yurt, and the dinner menu, and this was his exact date with Rachel. Almost the same words, even, were said to each girl. The next morning, just like the morning after with Rachel, Clayton loudly yells: "I'm falling in love with you!" followed by a little "whoop" that shrivels what's left of my libido. If you're looking for a tally, that means Clayton has now told not one, but TWO women he's in love with them and bragged to the cameras about being physically intimate with both. Vomit.
It's only after he's put some distance between himself and the dates that he starts to wonder if having sex with two women two nights in a row will come back to bite him in the ass. You think?? These aren't NFL groupies looking for a wild story and sex with the benchwarmer. These women came here looking for a lasting relationship with a mature man. They didn't give you any sex ultimatums, but they were probably hoping you would save something for your potential wife—if not "I love you," then at the very least, your penis.
Susie's Fantasy Suite

Which brings us to Susie's date. You can tell Clayton is hoping to recycle his wham-bam-thank-you-ma'am script one last time. Third time's a charm and all of that. What he didn't account for is Susie being more in the mood to drown herself in the hot springs than to entertain his horny ass.
All week Susie has been spiraling. She's been watching girl after girl walk into their suite with goofy grins and sex hair. She's got working eyes and ears. She knows what's going on. To the cameras, she confesses that she's worried Clayton slept with the other women—or worse—said "I love you" to them. Welp. She can read him like a book and it's a sad, sad story.
SUSIE: I'm so all in with Clayton
ME, ALONE IN MY LIVING ROOM: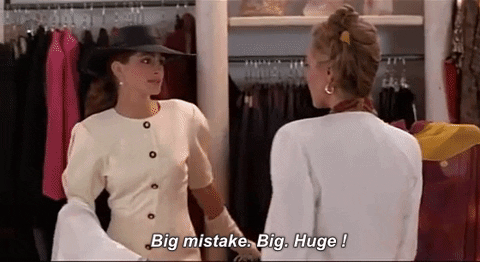 Never trust a man who shaves his chest, Susie!
Clayton tells Susie that he loves her too, because at this point why not? He's already fucked himself. Why not make it a trifecta? But Susie is not following his script. Instead of crying or looking grateful, she asks him what he said and did with the other girls. How does she know she's special?
SUSIE: I can't be with you if you've slept with other women or told anyone else that you love them. That's my hard line.
CLAYTON: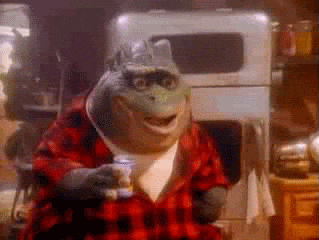 At first, Clayton dodges the question. He alludes that he's expressed some romantic feelings to other women, which makes it sounds as if he was unsure about the feelings he expressed, when in reality he screamed his devotion on public street corners. Clayton tells Susie that she's special, don't worry, he's the most in love with her. Again, I'm sensing an emotional manipulation is at play to get Susie to sleep with him.
I also feel for these other women. If a man fucked me and then screamed to the world that he loved me, I'd probably believe him. It's an insult to those women that not 48 hours later he's minimizing those actions in favor of salvaging his supposedly stronger relationship with Susie.
Eventually, Clayton tells Susie that, yes, he slept with the other women and, also yes, he said "I love you" to them. What of it? He's the Bachelor. It's his journey. Get on board or get the fuck out. I'm sorry, but was this supposed to make her feel better about their connection? Susie takes a moment to collect herself and that's when Clayton's nice guy veneer completely disappears. His regret and frustration quickly transitions to anger at Susie for daring to question his process.
The thing is, Susie is allowed to have these boundaries whether she's voiced them or not. Should she have told Clayton her feelings before the fantasy suites? Probably. But she doesn't owe him shit. If she wants to walk because he slept with other women, that's totally her prerogative. Clayton can absolutely do what he wants as well. He can sleep with women, tell them he loves them, suggest they have a threesome if the final rose thing doesn't work out, whatever. But he can't demand they be on board with his polyamory. It's not just that he slept with them, it's that he told all three of them that he loved them. That's kind of a big deal. What makes his connection special with any one of them if he's having the exact same feelings about all of them?
It's not even the situation that unfolded tonight that's so upsetting to watch. It's the way Clayton handled the situation. Susie is visibly crying and distraught. She apologizes multiple times for not telling Clayton her feelings sooner. "I know it's too much to ask," she says at one point. (Newsflash: It's not). Clayton, meanwhile, screams in her face that she invalidated everything, that she should feel awful for the way she's treated him. Then there's the absolutely unhinged moment where he apologizes for yelling at her AND THEN BLAMES HER FOR IT. He's like "this is so out of character for me… but you drove me to this."

This is where we get to see the real Clayton. Not the Clayton who plays with puppies or gets sad notes from kids or smiles dumbly in front of the cameras. This is Clayton. A guy who is as likely to sleep with you as he is to scream at you.
His rage is scary. The way he strong arms Susie out of that building and into the car is scarier. There's a moment when he's yelling at Susie that you can tell she just shuts down. She stops crying and starts placating him. That is a survival instinct clicking into place, because it's the moment when she realizes she isn't safe in this conversation. That this could potentially escalate to violence. It was absolutely gut-wrenching to watch. This is the nicest man in America? The most eligible bachelor? If this is Clayton on his best behavior, I hate to see what he's like in a relationship when cameras aren't rolling.
Do I think Clayton is abusive? That's hard to say. What I am saying is that this was the first time I saw any real emotion from him and it was unleashed anger aimed at a woman. Whatever respect I had for Clayton (and that was slim to begin with) is gone. I suspect I'm not alone in this feeling as I distinctly heard all of America sharpening their knives immediately after this episode ended. Good luck to you, buddy!
Images: ABC (4); Giphy (5)