Happy Hometowns, hooligans! I thought my day was rough when one of my students decided that an acceptable excuse for missing my class was "Buffalo Wild Wings had a special and now I'm horizontal and regretting my life choices," but I think having to introduce Clayton—Clayton!!!—to the people that raised you might have me beat. Lol, can you even imagine?
That's right, kids: Hometowns are here! This is the first real Hometowns we've had since COVID wreaked havoc on our world order—and by "world order" I mean our reality TV blueprints. The day has finally come where ABC gets to sub out La Quinta Inn conference rooms and papier-mâché state capitals for real homes and real towns. I'm sure to make it happen they only had to sacrifice their least favorite intern to a God of Old in the bowels of ABC studios. But was it worth it?? Absolutely not.
Historically, Hometowns are one of the more dramatic episodes of the season. It's a time when the Bachelor gets to explain to the friends and family of the woman he's dating that he's seriously dating this woman… as well as three other women. And the cognitive dissonance the families must experience! Their blessing from this date basically results in their child traveling to an undisclosed location where they'll play a game of "just the tip" with Clayton.
CLAYTON THIS WEEK: I will take such good care of your daughter. She means the world to me.
CLAYTON IN ONE WEEK:

So, yeah. Tensions are usually high. Usually. But during Hometowns this week, the messiest thing to happen on a date was watching Serene psychologically torture Clayton with an obstacle course. Where were the tears? The mothers getting drunk off Chardonnay? The fathers alluding to having favorite places to hide bodies? The jealous sisters trying to sabotage the favorite child's happiness? Instead we got to watch four well-adjusted families and their well-adjusted daughters make small talk with the human equivalent of burnt toast. Boooo. Let's get into it.
The Biggest Snooze Fest: Susie's Hometown
The biggest disappointment this week was Susie's date. I say "disappointment" because all 12 minutes of footage ABC allotted to Susie's hometown were about as visually stimulating as watching blades of grass grow. Susie invites Clayton to join her in Virginia where she wants to find out if Clayton "likes to be choked." Lest we all forget that Susie has a personality, and it's Jiu Jitsu. I hope your grandmother finds that joke as funny as you do, Susie.
You can tell Clayton is relieved that the only choking he'll have to do is to that nice-looking sensei over there. Clayton looks like the type to spank a woman in bed and then immediately apologize for it. In fact, I suspect that could be his kink: uncontrolled apologies.

Later, Clayton meets the family, and they're cute but boring. That's great for Susie's well-adjusted-ness as a human but bad for our viewing pleasure. The only moment of tension we really get is when Susie's father talks to Clayton one-on-one. He explains that when he was sick, Susie never left his side. That's just the kind of girl Susie is. I think it's fun that he's emphasizing the importance of loyalty to a man who's playing tonsil hockey with a small pledge class of women.
Susie's mom is the only voice of reason. She tells Susie to proceed with caution—remember, Clayton has never actually said he loves you!—and Susie nods resolutely. She will definitely keep that in mind when Clayton asks to do butt stuff next week.
Hometown Winner: Gabby's Grandpa
Every Hometown has its winners and losers, and this week's winner was hands down Gabby's Grandpa John. Personally, I've never understood the appeal of Gabby. Clayton, and America, seem to think that she is some sort of comedy savant. Well, this week watching her hike in what can only be described as a Euphoria x Dick's Sporting Goods collab—I'm skeptical.
CLAYTON: Everyone knows that Gabby is the funniest woman alive
ME, A SELF-PROCLAIMED FUNNY GIRL: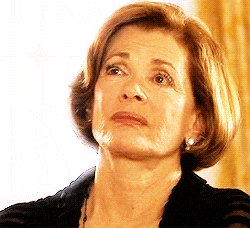 I worry that Clayton has associated "humor" with just girls who laugh…
But you know who I do understand the appeal of? Gabby's Grandpa John. John is, in short, a national treasure and should be protected as such. When Gabby's family asks her what their first impressions of each other were and she has to admit that her first words to Clayton involved her asking him to sit on her face AND GRANDPA JOHN LAUGHS?!

Look, I'm not saying Clayton should propose to Gabby solely because he would get to do family dinners with Grandpa John, but I'm not not saying that, either. I mean, talk about a man who understands comedic timing. This man should have his own Netflix special. I'd watch it. Case in point? These iconic lines from the episode:
"You like Gabby? She's always been a dingbat"
"What do I think of Clayton? He's full of shit. Anybody who likes you is obviously full of crap!"
"If this isn't forever, I'll be really pissed. I'll come back and haunt you."
There is a point during Gabby's hometown date where it becomes clear that I've had too much wine to deal with Grandpa John. He tells Gabby that the only person he's loved more than her is his late wife and, y'all, I AM CRYING IN THIS CLUB RN. If I'm not careful this man is going to melt my cold, dead heart.
Hometown Loser: Clayton
Where there's a winner, there's a loser… Hi Clayton!! Every season ABC tries to make the Bachelor out as the idyllic life partner and, boy, have they had their work cut out for them with Clayton. Overall, Clayton has been about as dynamic to watch as a Looney Tunes character—and I'm afraid that's being unkind to the Looney Tunes. You would think that Hometowns would be a time for him to really shine. After all, ABC has been telling us from day one that he's good with dogs and kids! Think again. With the families he's bland and awkward. With the women he has less cool points than a fanny pack.
Serene's Hometown is a great example of this. From the opening moments of this date, I'm wondering what the hell Serene sees in Clayton. It's like watching an earthworm try to court a gazelle. Because here's the thing about Serene: she's goddamn gorgeous. And Clayton is fully aware that someone as hot and smart as she is should in no version of reality want to date his measly ass. I don't think Serene cares much for Clayton either.
This is particularly evident when she plans her hometown date for Clayton. Her dream date with him apparently involves making him wet himself on national television. Now I ask you, is that the kind of activity you would force upon a man you actually want to sleep with??
She's like, "welcome to my hometown! Now, suit up, we're doing an obstacle course that has only ever been completed by the at-risk teens in our town who got sent to wilderness camp." Clayton looks hilariously horrified. He would like to go back to the time when the only obstacles he engaged in were self-made and involved him trying to hide his chubby from the cameras whenever Serene showed up to one-on-one dates in those corset tops.
I'm not sure what Serene was hoping to accomplish with this date, but it sure as hell wasn't to induce any sexual feelings towards the man. She spends more time laughing at his terror than anything else.
SERENE: Yeah, it's funny I've never seen a grown man scream like that before?
THE GROWN MAN IN QUESTION: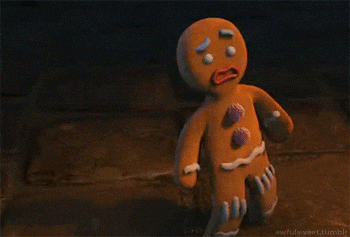 You and me both, honey. His screams will be forever imprinted on my brain stem.
Most Dramatic (?) Hometown: Rachel's Hometown
Rachel's date proved to be the most dramatic, but again, I'm using the term "dramatic" loosely. Dramatics would require 1) any sort of plot twist, or 2) for Rachel to speak above the decibel of rustling leaves.
The date starts out hot enough. The two go kayaking in a swamp (reminder: Rachel is from Florida so potentially being eaten by gators while they gyrate against a stump is probably a step up in the romance department from the other Florida men she's dated). Eventually they happen across a kissing tree where the two proceed to make out in such a way that will definitely result in one or both of them getting a UTI. Ay yi yi. That tree said "kiss", not fornicate!!

There is a brief moment where ABC tries to tease us into thinking that Rachel's father will not support their union. We learn that Rachel's father is notorious for hating Rachel's boyfriends and even once threatened bodily harm to an ex. Sounds promising, right? Nope. Very quickly even that drama gets squashed with a brief promise on Clayton's part to always support Rachel's career. ABC!! At this rate the Hallmark channel has more drama and tension than what I've witnessed on this screen.
So, Who Goes Home?
Serene. During the rose ceremony Clayton chooses Gabby, Rachel, and Susie to advance to the Fantasy Suites. Your funeral, ladies. Clayton doesn't really explain his choice except to say that he's sorry, he had to follow his heart. Is it the heart thing or is it that you're still trying to get the skid mark stains out of your drawers after that Fear Factor date? Be honest, Clayton. Either way, Serene gets to dodge a bullet sent home and we have to wait until next week to watch Clayton set fire to everything he knows and loves. I do love watching a man destroy himself. Until then!
Images: ABC/Craig Sjodin; Giphy (5); ABC