Even though being at work today feels like coming in on a Saturday, I actually have some good news. We have a new addition to the summer of scamming: Yvonne Bannigan. Accused of stealing over $50,000, the 25-year-old former Vogue staffer has confirmed what we all suspected. Low-level employees at fashion magazines are America's next criminal class not to be trusted. (Remember that Anna Delvey also started out at Purple.) Honestly, if The Devil Wears Prada was any indication, the world of fashion is a high-stress environment. I'm not surprised a few people snapped. And by snapped, I of course mean started rampantly using other people's money as their own. Let's dig in to this story.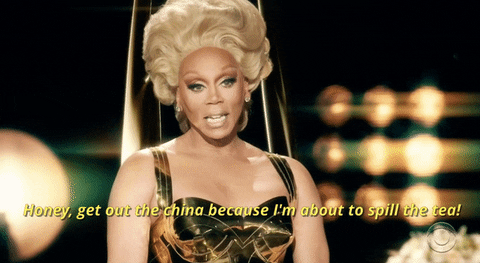 Yvonne Bannigan, 25, is the former assistant of Vogue creative director and—*Tyra voice*—living legend Grace Coddington. While snagging that job is impressive, Bannigan wasn't really on anyone's radar until her arrest in April. And she wasn't on my radar until I discovered her in a scammer withdrawal-induced Google search. Anyway, Yvonne Bannigan was charged with stealing over $50,000 from Coddington, with further allegations that she stole Coddington's property and sold it on the online consignment store TheRealReal. You know, the site we told you to go on to get designer clothes for cheap. (A recommendation I stand by if the site is selling Coddington-level goods, FYI.) These sales allegedly netted a $9,000 commission for Bannigan. The other allegedly stolen $50K is just in charges to Coddington's credit card.
Me rn: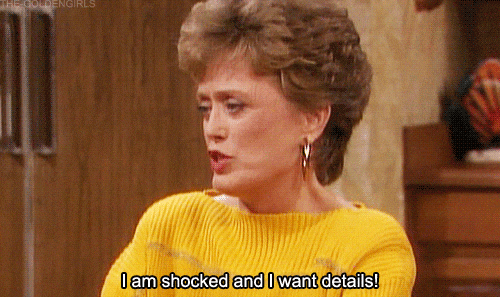 Sadly, unlike with Anna Delvey, no one seems to know how Yvonne Bannigan allegedly spent that $50K. We already know we have a second fashion-mag scammer, but did they both use the money for shopping sprees and hotel suites? Did they go to the same parties and nod at each other in scammer-to-scammer recognition? Do they both wear Supreme??? These are the important questions, people.
Also sadly, Bannigan has not commented (on Instagram or otherwise) on the charges. While Anna Delvey is still spouting an alarming amount of nonsense, Bannigan seems uninterested in preserving any kind of reputation. Her lawyer has commented that this is all a "misunderstanding," which TBH was my line every time my parents were unhappy with my credit card charges too. How does one "misunderstand" $50,000?? That's what I want to know.
So, why do we keep getting scammers like Delvey and Bannigan? For one, I am convinced fashion magazines are breeding grounds for evil, as discussed. But there's also the fact that any young girl thrown into a highly moneyed, fashionable world like Vogue will feel pressure to keep up. And in a country where student loans can haunt you into old age, and the president's economic world views can be summed up as "I've never paid taxes and don't intend to start," things like "working hard" and "honest money" don't really seem like viable ways to get ahead. If you're still not getting the zeitgeist here, go watch The Bling Ring and maybe Ingrid Goes West a few more times. It'll start to click, I promise. In the meantime, I'll be here in my Not Not A Grifter tee hunting for leftover Coddington pieces on TheRealReal. Don't @ me, I didn't steal them!
Images: Giphy (3)