Another holiday weekend you can't wait to not remember. Without further ado, here's how you'll be ringing in 2018 according to the stars.
Aries
Maybe you've binged The Good Place a little too hard this winter break, but you're thinking a lot about whether or not you're a "good person." I mean, sure, you could donate some of your Christmas/Hanukkah money to charity this weekend, but making a significant personality change is what resolutions are for. End 2017 the way you started: selfish and drunk.
Taurus
The moon is in Taurus. When this shit happens, you're prone to being a little more emotional than usual. You might even, for instance, make some large, sweeping, emotional confessions that you wouldn't otherwise make. Maybe just take precautions so that you're not telling a Tinder date that you love him on New Year's Eve.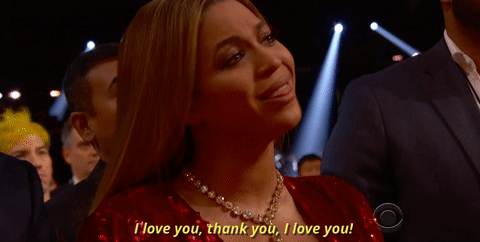 Gemini
Your practical side comes out this weekend, even though the moon being in Taurus is pushing you to be a little bit more sentimental than normal. Sure, you want to look back on the memories of 2017 fondly, but there's probably a lot of other shit you wish you could, like, not remember. This weekend, drink to forget.
Cancer
Your weekend horoscope indicates that you're in the mood to do something good for someone who is far away. Please don't let that good deed be sending nudes to a guy you met on a cruise once. Instead, like, text an old friend you haven't talked to in a while. You'll feel better about yourself and won't end up on a revenge porn site. It's a win-win.

Leo
Energetic Mars in your domestic realm sitting in position to Neptune gets you fired up to unravel a mystery. Get out your FBI hat, you're about to do some Kim Kardashian-level snooping in order to uncover one last scandal in your friend group by the end of the weekend. This way, you know who to really trust as you enter 2018.
Virgo
As one of the most skeptical signs in the zodiac, you try not to get your hopes up for New Year's Eve. I mean, like, if you never get your hopes up, you can't be disappointed. Don't let your status as the NYE Grinch ruin the fun for your besties, though. Fake like you're into the pomp and circumstance for the sake of your friendships.

Libra
You're a moody little monster this weekend. Tell your friends and loved ones that it's not your fault the moon in Taurus makes you weepier than the end of Marley & Me. And since the moon in Taurus is also in your house of transformation, you'll probably be annoyingly chanting "New Year, new me" all weekend long.
Scorpio
Tell your boyfriend to be prepared to end the year with the absolute neediest version of you. With the moon in Taurus and your house of partnership, you'll want more attention, which, let's face it, is a lot of fucking attention. Fight the urge to be extra clingy or you could end up with no one to kiss at midnight.

Sagittarius
You're putting the feelings on pause until 2018. Actually, you're one of the only signs who can successfully beat the emotional pull of the moon in Taurus. So good on you for being a cold-ass bitch while everyone else is being sappy and gross. You'll be the only stable, practical one in your friend group come New Year's Eve.
Capricorn
Your take-charge attitude is on full display this New Year's weekend as you're the one responsible for rallying the troops for a good time. It might benefit you to take suggestions from the group instead of planning everything on your own accord. That way, if people don't have fun you have someone else to blame. You're welcome.

Aquarius
Your mind has been on a crazy winter break. Like, check right now, do you even know what day it is? That's what I thought. Your Sunday scaries are going to be even more scary on Monday with a whole year looming ahead of you. Make moves to get your shit back together before New Year's Eve to take some of the stress off before heading back to the real world.
Pisces
You'll have a hard time deciphering truth from feeling this weekend. With the moon in Taurus, you'll be a little more emotional this weekend. That's totally fine, but don't let your emotions totally dictate (and dick over) whether or not you have a good time this weekend. Try to focus on facts and not just how your feel and you'll be a much happier drunk on NYE.