Welcome back to your regularly scheduled Bachelorette recap! As weird as it's been watching Chris Harrison on my screen on Tuesday nights instead of Monday nights, it's even weirder that we'll be watching grown men throw temper tantrums before being ejected from a hotel lobby during a week that's traditionally been reserved for humbleness and gratefulness. But I suppose since Thanksgiving is cancelled and I'll be spared from drunk relatives making passive aggressive comments about how many crop top pictures I have on Instagram, watching The Bachelorette is the closest I'll get to experiencing that particular holiday spirit. Carry on.
Last week, my world was rocked when a man whose entire personality is a mustache somehow managed to steal my heart a group date rose on a group date he was not even invited on! Look, I've spent the last week trying to understand the power of the 'stache and I think for me there's a nostalgic factor to it. It reminds me of high school when I crushed on a member of the Young Republicans (back in those days all it took was a frocket and Vineyard Vines croakies to get ya girl going). We were star-crossed because I was (and he used to whisper this part) a liberal and he told me it could never work (he was right). Anyways, now he lives with his parents and works at his daddy's dealership and that feels like the appropriate life cycle for someone who used to show up to Algebra II with the facial hair of a 1970s porn star.
Moving on. Chris Harrison declares that "Tayshia likes bold," which is an interesting sentiment to say about a woman who continues to choose bland white guys.
CHRIS HARRISON: I know you all have a lot of strong feelings for Tayshia, now put it in a song!
ME: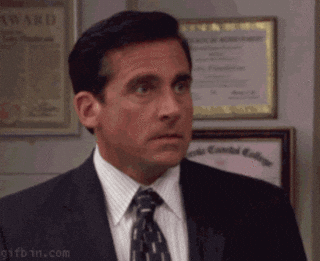 Well, now I know what I'll say I'm not grateful for at the virtual Thanksgiving dinner table.
Chris tells the guys that they will be competing in a songwriting competition even though literally nobody asked for this. It's unclear as to if this is an official group date or if the men now have to compete to be on a date in general. The winner of this "date" will get to spend the rest of the evening with Tayshia.
The men go off to write their sonnets and it's… not going well. I have a feeling the last time these guys wrote anything it was a DM to a Russian bot disguised as a Fashion Nova Instagram model.
BENNETT: I've spit some flow in my time.
ALSO BENNETT:

Dear god, Bennett is rapping about brie. OF COURSE he's rapping about the contents of the cheeseboard at his last alumni get together.
The rest of the guys' performances range from "slightly cringe" to "I wish I was dead I'm so uncomfortable." Honestly, Ivan and Demar put on decent performances and by "decent" I mean my ears didn't completely bleed. In the end, Ivan wins the one-on-one time with Tayshia.
Ivan's One-On-One
Back at the hotel, the other guys question Tayshia's choice for the one-on-one date. Noah is acting far too confident for a man who is a walking punchline, and I love it. Say what you want, but the man makes for good TV! I also love that he's now decided to brand himself as "bold." Chris Harrison used that word one time and looked in Noah's general direction while he said it, and now Noah is about to change his Instagram bio to "the BOLD guy from The Bachelorette." I swear, you give these contestants an inch, and they turn it into a marketing ploy for a FabFitFun deal.
Meanwhile, on Ivan and Tayshia's date, their alone time starts off rocky at best. Tayshia comes up with a "game" to pass the time which involves walking on furniture and an uncomfortable amount of giggling. Oh, Tayshia. This is not a game, this is a psychotic break!! How bored are you?? A sh*tty sober version of True American is actually the saddest date I can think of.
Even though I just mercilessly mocked this date, know that it's only because I'm 100% dead inside. But if I did have a heart that wasn't a charred, shriveled tumor of a thing, I would admit that actually Ivan is a real treat. It's funny because if this were a normal season of The Bachelorette and the cast wasn't shackled to the property line of La Quinta, I don't think he would have gone as far on this show. He's quiet and thoughtful and just a little bit awkward, which usually makes for a three-episode character arc MAX. He's honestly too good for this show, but I'm glad he's still here. Congratulations kids, you have my blessing!

In a rare show of authenticity, ABC doesn't cut the part of the episode where Tayshia and Ivan discuss the Black Lives Matter movement and their feelings about growing up biracial in America (Tayshia is part Mexican and Ivan is part Filipino). Normally, this is the part where I'd make a snarky comment about ABC capitalizing off of genuine human pain, but honestly I'm just glad they're giving this issue the time and attention it deserves. I'm used to them producing content that involves a soundbite of something real sandwiched between shots of contestants engaging in activities that would likely bring dishonor to their family names. Is this what progress looks like?
Unsurprisingly, Ivan gets the date rose and probably every single woman in America (myself included) will be sending him nudes in his DMs. I still think he's way too good for this show. He's attractive, emotionally available, and has a job that doesn't require a swipe up code. Tayshia, I beg of you, don't f*ck this one up!
The 'Fear Factor' Group Date
The losers of the song writing contest get to go on a second group date, and ABC doesn't even try to explain the reasoning behind this. This isn't the live audience on Ellen where everyone gets to be a winner!
I love that even when the contestants are allowed a second chance to impress Tayshia, they're still on a date where the sole purpose is to humiliate them. It appears that watching Blake struggle with an accordion just scratches the surface for what ABC has in store for them. Now, the guys are tasked with participating in an elaborate version of "truth or dare." The dare portion will take place during broad daylight (all the better to watch the monkeys dance), while the truth portion will take place at night during the cocktail hour. I'm sure plying the guys with alcohol from the hotel's bottom-shelf liquor supply will play no role in dispensing these "truths." Carry on.
It turns out by "truth or dare," ABC was really going for a demented version of Fear Factor. The guys are tasked with a number of zany dares, like exposing themselves to Chris Harrison, pretending to cum over a loudspeaker, and downing ghost peppers before delivering a fake proposal. Classic.
Hot takes from the dare date:
1. I love that the guys manage to catch Chris Harrison between bites of lobster on his casual lunch break. My breaks from work usually involve me crying softly on the floor of my living room while my dog looks on uninterestedly, but different strokes and all that.

2. These "cum cries" are crimes against humanity and should be prosecuted as such. Have these guys never watched porn before? Where are these sounds coming from?? No one's has a more unsettling performative orgasm than Blake, who decides to hump the podium and jizz a little bit—but only for authenticity's sake!! I think at one point Eazy says that Blake needs Jesus, and I would add maybe an exorcist as well.
Nothing of real interest happens during the truth portion of the game. I was ready for one of the guys to admit his first sexual experience was with a random cousin, or he has a finsta, or literally anything that could be defined as "interesting" or "shocking" but alas here we are. Bennett reveals he was engaged once before but broke it off for reasons that are mumbled under his breath, and are so garbled that not even production could decipher it for the subtitles. He admits that he feels strongly for Tayshia and I love how shocked he is at having genuine human emotions for another person. He usually reserves those kinds of sentiments for occasions where he gets to name drop his alma mater.
Zac and Tayshia also have a moment in the hot tub that feels weirdly intimate for two strangers hanging out on public hotel grounds. They cap off their time together by testing how chlorinated that hot tub truly is. For the hotel's sake, I hope there are toxic levels in there, judging by all the groin rubbing happening on my screen. This display of slap and tickle adoration wins Zac the group date rose (and probably a staph infection).
The One-On-One Dates No One Asked For
Ben and Ed are the only guys feeling uneasy about their time with Tayshia this week. If you'll recall, last week Ben was scolded on the group date for not making time to talk to Tayshia during the cocktail hour, and Ed… well he just has a lot of ground to make up for having a neck like his.
They both have the grand idea to sneak off to Tayshia's room because nothing says thoughtful, romantic grand gesture like knocking on a woman's door on her goddamn day off. I can't wait to see how this strategy plays out for them.
HAHAHAHA. I guess Ed's producer hates him, because he ends up at Chris Harrison's door instead of Tayshia's. I love that even though this is clearly the wrong room, Ed still thinks Tayshia must be in the room somewhere. The budget isn't that tapped, Ed! They are allowed separate rooms!
Also, let's all take a moment to process that it's 2:30 in the morning and not only is Chris Harrison awake, but he's got a fresh bottle of white on ice.
View this post on Instagram
Okay, is it just me or does Chris Harrison look fuuuucked up tonight? Like, Ed caught him right as the chardonnay hit the sweet spot with his Xanax?
Meanwhile, Ben does find the correct room, proving that his producer has an ounce of human kindness. He apologizes to Tayshia for not speaking to her during the group date and because it's 2am and she's sleep deprived she accepts his apology.
The Rose Ceremony
Going into the rose ceremony tonight, patience is stretched thin: the men's with Noah and mine with this plot line. As if sensing he's not been given nearly enough screen time to warrant him having to shave off his mustache, he rolls up his sleeves and gets to stirring the f*cking pot.
NOAH: I thought what we had was electric, Tayshia.
ME: Please never use the word electric again.
His first move is to bring up his grievances to Tayshia. Normally, I'd say this is the kiss of death for any contestant but Noah is masterful in his manipulation. He doesn't say "mommy the other guys are picking on me." No, instead he says "mommy the other guys don't respect your integrity" and all but lights a match to their reputations. *slow clasps* You gotta admire his ingenuity!
After this conversation, Tayshia hauls ass back to the rose ceremony to give the guys a verbal spanking they don't really deserve. Honestly, I think this is the most I've lived this entire pandemic. *turns up volume*
Okay, Taysha is actually a very tame angry. Booooooo. Where are the tears? The huge, hiccuping sobs and mascara-running money shots? If I wanted to hear someone say "I'm not mad, I'm just disappointed" I would pick up my mom's FaceTimes.
TAYSHIA: If any of you have an issue with my judgement then there's the door, bitches.
NOAH:

Tayshia decides she's heard enough from these losers and wants to start the rose ceremony immediately. I don't blame her, I've had enough of their sh*t and I only have to spend two hours a week with them. Tayshia sends Chasen, Kenny, Jordan, and precious angel Joe home because I guess we aren't allowed nice things. Joe, buddy, call me!
And that's a wrap, y'all! See you hoes next week!
Images: ABC/Craig Sjodin; Giphy (2); ABC (3); @tvgoldtweets /Instagram (1); @tenor (1)