We know most Bachelor and Bachelorette relationships aren't built to last, but Rachel Lindsay and Bryan Abasolo say they're doing just fine and plan on tying the knot official in 2018.
Rachel let Bryan off the leash for his first one-on-one interview since he "won by default" her season of The Bachelorette. He sat down to chat with Extra looking tan AF (like, maybe too tan?) and, spoiler alert, not wearing a red shirt. Do you think he got home from filming and subsequently burned all of his red shirts and sweaters after checking his mentions on Twitter? I do.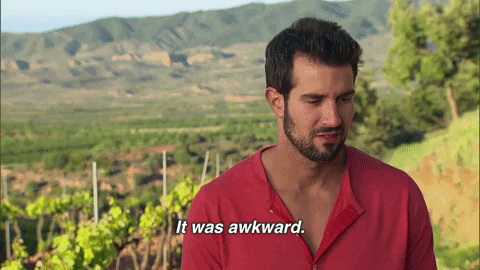 Anyway, Bryan says he and Rachel are on deck to get married "this year." He added that in "2018, it's gonna happen." Of course, nothing is planned yet because "Rachel isn't much of a planner." Um, OK? Sorry if I have a hard time believing that a woman who went on a TV show for the sole purpose of finding a husband is not interested in meticulously planning a wedding. I feel like a wedding/marriage was the point of the whole thing, and 100% the reason she didn't end up with Peter.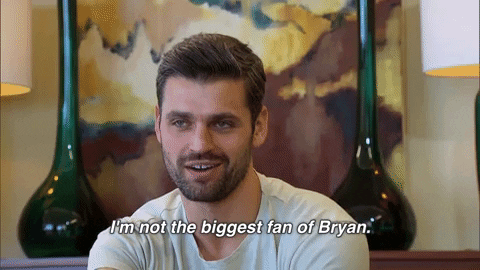 As for a TV wedding, Bryan said the couple would definitely be open to it since they started their journey on TV and blah blah blah. No, he didn't mention that having an insanely huge and beautiful wedding with no out-of-pocket cost to the couple sounds like a fucking dream.
Until Rachel can get her shit together and plan a wedding, Bryan said the couple is currently living in Dallas and Rachel still works as a lawyer while he still works as a chiropractor. I mean, you've gotta give it up to the couple for not selling their souls to the Bachelor franchise. Even if they let ABC pay for their wedding, they still don't count on the show for their paychecks. More power to them.
If you've been missing Rachel's signature sass, you can spot her on at least one episode of The Bachelor Winter Games. Bryan said his fiancée will be at an elimination ceremony or some shit. He will not be joining her. Hey, at least now he doesn't have to worry about her bumping into Peter while filming.