The 90th Academy Awards are coming up, and unless you want to spend the entire night refreshing Instagram and wondering WTF Jimmy Kimmel is talking about, you're gonna need to watch some movies. This year's Oscars is gonna be good, and not just because of the endless shade-throwing at Harvey Weinstein. It's been a weird year for Hollywood, but the films have been great, so if you don't see some of the nominated movies beforehand, you're missing out on good movies and a ton of cultural references. I've basically spent the past two months generously donating my paycheck to AMC Theaters, so I've seen like, every Oscar nominated movie. Here are seven Oscar movies you should watch ASAP, and some tips about where you can still find them.
1. Lady Bird
Lady Bird has been out for a while, so if you haven't seen it yet, I'm just really impressed that you've literally had social plans since Thanksgiving and haven't caved for a good movie night. I personally saw Lady Bird as soon as it came out, and I knew it would be nominated. It's like I have ESPN or something. It's nominated for best picture and four other categories too, so it's v relevant. Plus, Saoirse Ronan kills it as the lead and Greta Gerwig is the film's badass female director, so yeah, the future is fucking female. Unfortunately, the movie isn't in many theaters anymore, but it's being released on iTunes and Amazon on February 13th, so you have no excuse.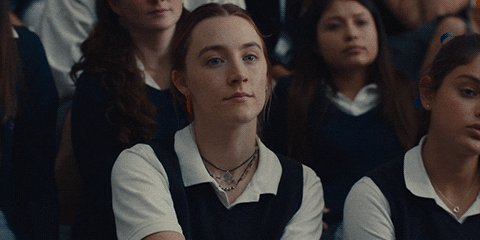 2. Three Billboards Outside Ebbing, Missouri
Also nominated for best picture, also amazing. If you're not familiar with Frances McDormand, she's the one who was cursing at the Golden Globes and accidentally wore navy when everyone else wore black. She DGAF and I'm kind of obsessed with her. This is one of those movies that you're literally passionate about after it's over. Go see it. It's still playing in a few theaters, but in case you can't find it, it'll be available on Redbox on February 27th.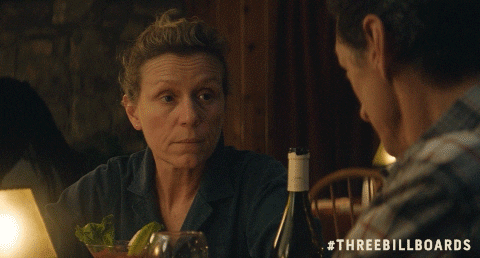 3. The Post
Some people told me they thought The Post seemed slow, but honestly I loved it, and it's not just because I have an actual crush on Meryl Streep. Tom Hanks kills it too. Have I mentioned Meryl Streep? The whole movie is about the Pentagon Papers being published in the Washington Post, and even if you don't care about journalism or politics, you'll love the story because Katharine Graham is literally an American icon. Oh yeah, and it's a true story. The Post is still playing in most theaters, so cancel your plans this weekend and go see it. Sorry, you're gonna have to leave the house. That's all.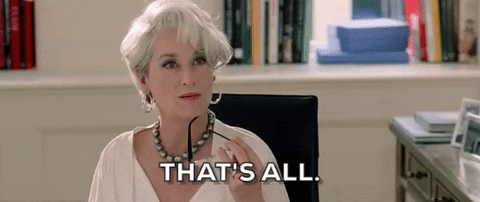 4. I, Tonya
Another American classic. I, Tonya is incredible because you basically follow a true story without really knowing what happened or who's telling the truth, even after the movie's over. The skating is sick, the costumes are great, and Margot Robbie might actually beat Nicole Kidman for my favorite Australian. Critics are saying the film is being snubbed this year because it only has three nominations, but, like, that's enough to see it. This one's also still in theaters. Go.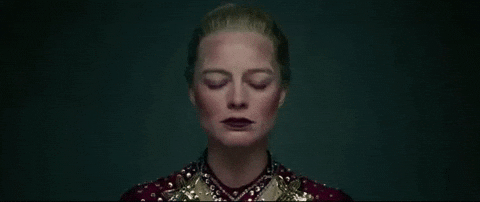 5. Dunkirk
Dunkirk is one of those movies that you hear about it and immediately dismiss it to go see Kate McKinnon in Rough Night, but then you hear everyone talking about it and reconsider your decision. Dunkirk is basically nominated for every category—best picture, director, cinematography, film editing, sound editing, production design—you name it. Again, even if you don't care about politics or war movies, it's worth seeing, because it's literally mind-blowing. It's also just a really important part of history, so like, it doesn't hurt to educate yourself a bit. The best part is that it came out in the summer, so it's already available for streaming on Amazon, YouTube, Google Play, and Blu-Ray. Blessings.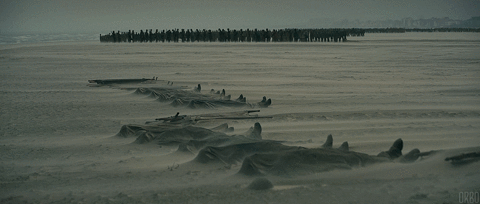 6. The Shape of Water
Okay, HEAR ME OUT on this one. When I first saw The Shape of Water, I was kind of weirded out by the whole girl/merman romance plot, and couldn't really get past that. But honestly, this movie has 13 nominations and it is sweeping every category. It's breaking records in film history, and for that reason alone it's worth seeing. Plus, the special effects and cinematography are actually really cool, if you're into that stuff. It's also v dramatic, so you're kind of on the edge of your seat the whole time. You know, once you get past the whole underwater sci-fi storyline. You'll be able to watch this on Amazon starting on February 27th, which gives you just enough time to squeeze it in before the Oscars.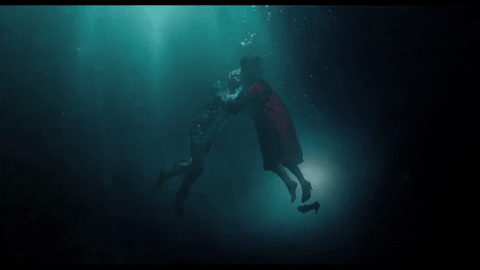 7. Molly's Game
People might hate me for this one because Molly's Game only got one nomination, and films like Get Out and Call Me By Your Name might be way more important. Those movies are good too, HOWEVER, I'm recommending Molly's Game because it totally deserved more than it got. I mean, aside from the fact that Jessica Chastain was literally at her all-time prime, the actual story is fascinating, and personally I'd like to meet the real Molly Bloom and ask her like, a million questions. It's a true story and it's fast-paced and super interesting. Even if you know nothing about poker you'll still love it. You just might need to Google a couple things afterwards. You'll also have to get your ass to a movie theater to catch this, but did I mention Idris Elba is in it? Yeah.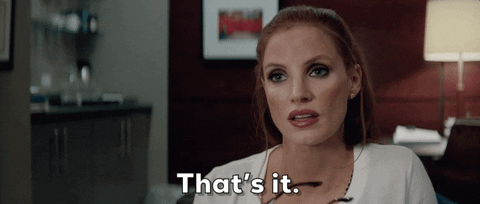 Images: Courtesy of NEON and 30WEST; Giphy (7)