Update: things are bad. More specifically, COVID-19 cases are spreading quickly all over the country, hospitals are being inundated with people who need medical attention, and we are running out of supplies. The world was not prepared for this pandemic, and hospitals are really feeling that right now. Health care providers are struggling to treat their patients and themselves, as they are running low on COVID-19 testing kits, masks and ventilators.
Without these supplies, health care providers will be unable to adequately do their jobs in a way that protects their patients and themselves, which will only worsen the spread.
It's what one could call: a fucking disaster.
While many hospitals are still waiting to receive the supplies they need from the state and federal governments, some companies have stepped up to produce masks and other things to donate. Capitalists performing acts of socialism and getting some free press in the process. Yay? While the government has straight-up ordered companies like General Motors to retool their factories to manufacture ventilators, others are stepping up voluntarily.
Here are some brands that are using their forces for good and sending supplies to hospitals around the world. Capitalism, but make it fashion.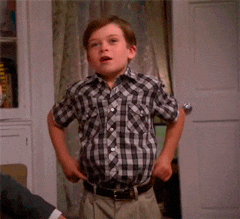 Hanes
Hanes isn't just your go-to brand for comfy period panties anymore, they're now producers of medically approved masks. Their plan is to make 1.5 million masks a week to give to health care providers who are treating COVID-19 patients. Thanks for being there for those who need it right now, and for being there for me when I'm riding the crimson wave.
Absolut Vodka and Jameson Irish Whiskey
The maker of these bar cart staples are converting their facilities to produce hand sanitizer in its U.S. facilities.
LVMH
LVMH — a company with subsidiaries including Louis Vuitton, Dior, Sephora, Fendi, and Givenchy — is the world's largest luxury conglomerate, so we're glad they've found it in their hearts to give back during this crisis. They stepped up back in January when they announced a donation of 16 million renminbi ($2.2 million) to The Red Cross Society of China.
Since then, LVMH has also turned its perfume factories into hand sanitizer manufacturers,and is set to order 40 million face masks from China to help France. J'adore.
Dyson
The British technology company received orders from the UK government to make 10,000 ventilators. Billionaire founder James Dyson said the company was able to design and build an entirely new ventilator, called the "CoVent," which they will send to hospitals in the UK who are experiencing a shortage of supplies. They'll also donate 5,000 to international relief efforts.
Dyson has designed and built an entirely new ventilator, called the "CoVent," since founder James Dyson received a call 10 days ago from UK Prime Minister Boris Johnson. "This new device can be manufactured quickly, efficiently and at volume," he said https://t.co/D7HBjsQIl1

— CNN International (@cnni) March 26, 2020
Given that Dyson charges $500 for a hair straightener and kidney for a vacuum, I'm not surprised they had some money lying around. In any event, well done, Mr. Billionaire.
Prada
Prada is keeping it classy by
using its factory in Italy
to mass-produce hospital gowns and masks, and plans to use the site for this until at least April 6th. They plan to produce and distribute 80,000 hospital gowns and 110,000 masks We love to see it.
I'm impressed but will be watching to see if surgical masks make their way onto the runway next fashion week.
Cristian Siriano
After reaching out to the New York governor's office, the designer and "Project Runway" host recruited his talented team to churn out thousands of masks for health care providers treating COVID-19 patients. Their designs have been approved for use, and Siriano says his team can manufacturer
up to 500
masks per day to help make up large shortages throughout the country.
Click here
to donate to their efforts.
Brooks Brothers
The company says it's converting its factories in New England to produce 150,000 masks and gowns every day.
Ford, GE, and 3M
Ford is working with General Electric to create a version of their ventilators. The car company is also working with 3M to help create respirators for health care workers working with COVID-19 patients.
The Good Influence Fund
Ok, so we can't really make anything to help (other than fire memes). What we can do is use our reach to bridge the distance we're all feeling at this time. We've selected four organizations mobilizing to support those whose lives have been impacted by the pandemic. Help us raise $100,000 to support the distribution of Personal Protective Equipment for medical workers, nutritious meals for families in need, direct cash assistance for laid-off services workers, and resources for victims of domestic violence.

Images: Giphy (1)