This season of The Bachelorette is almost over, with only the Men Tell All and the finale ahead of us. Usually the Men Tell All is kind of a snoozefest where they rehash old drama we've already forgotten about, but this season's could be interesting given all the drama that's happened off-camera. However, it seems like we won't get answers about one major news item this season, and that's because everyone's least favorite flat-earther and sexual offender, Lincoln, is donezo inside the Bachelor franchise. Chris Harrison told ET that Lincoln was not invited to the Men Tell All taping, so we probably won't get answers from ABC on how he ended up on the show in the first place. We can also rule out seeing him on Bachelor in Paradise Season 5, too. Not that anyone really cared if he was there or not anyway.
All of Bachelor Nation re: Lincoln: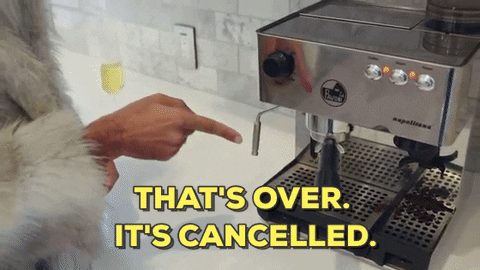 "I did not want him here nor did he deserve to earn the right to be here. He forfeited that right obviously with what he did, and lying to us and deceiving everybody," Harrison told ET's Lauren Zima after the Tell All taping last Friday. "So no, I'm very glad that he was not here and he was not extended an invitation."
Way harsh, Tai Chris. Wait, I take that back. Lincoln is a scumbag who not only assaulted a woman on a cruise ship, but also likes to poop on floors. Good for you, Chris, for calling a spade a spade.
As you recall, Lincoln was convicted days before The Bachelorette premiered for a 2016 case where he groped an adult female on a harbor cruise ship in Suffolk County, New York. So, yeah, this guy totally knew he was in the middle of a case and pretended like it was NBD to go on The Bachelorette with all that pending litigation. For the dense among us, that is not allowed.
Warner Bros, the company responsible for making this show, told Us Weekly, "No one on The Bachelorette production had any knowledge about the incident or charges when Lincoln Adim was cast, and he himself denied ever having engaged in or having been charged with any sexual misconduct. We employ a well-respected and highly experienced third party who has done thousands of background checks consistent with industry standards to do a nationwide background check in this case."
So, let me get this straight. My friends can find the date of birth, dating history, blood type, and GPA in high school and college of a guy I matched with on Hinge, but this "highly experienced third party" missed this guy's pending court date and criminal records? Something seems awry, but whatever.
Anyway, according to the Suffolk County DA's office, Lincoln was sentenced to one year in a house of correction, with that term suspended for a two-year probationary period. Meaning, he's out and about, but not allowed to be near his victim and has to attend three AA meetings per week for two years. If he fails to comply with the judge's orders he might have to serve out his sentence behind bars. Oh, and he totally has to register as a sex offender.
Lincoln, probably: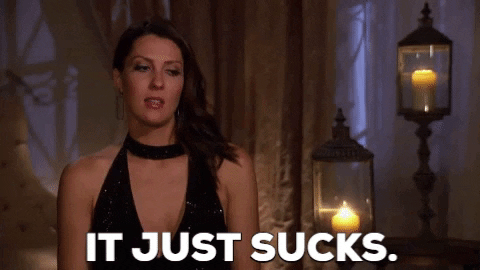 Chris did not comment on whether the controversy behind Garrett's Instagram likes will come up on the Men Tell All, because I guess they still need to give us a reason to watch it.
Images: Giphy (2)