I love winter. I live in LA, so by winter, I mean 65-degree weather where you don't actually wear a coat. However, I'm definitely guilty of getting into a style rut where I wear the same leggings from Amazon, sweaters that says something stupid like "I Love My Dog," and boring boots every day. But like, when it's cold af out, we have to prioritize maximum coziness. That being said, you don't actually have to sacrifice style just so you don't, like, freeze to death. Or in my case, be slightly uncomfortable. If you live somewhere with actual seasons and you're wearing a huge-ass coat everywhere anyway, the least you can do is throw on cute shoes to appear more put together. I'm aware there is, like, slush and ice, and snow, and other variations of frozenish water that you have to navigate through lest you fall on your ass. But if you're going out, skip the ratty Uggs your mom bought you in high school, and throw on these cute shoes that are also functional for the cold.
The true MVP of our fall fashion has carried over well into winter. You have to have a pair of over the knee boots, it's just not really negotiable at this point. Not only are they chic af and slimming, as the boots are kind of Spanx for your leg fat, they are warm. It's like wearing double pants and you can layer thick socks underneath too. The only downside is that these boots are def not waterproof, so this is more of a calling-a-Lyft kind of shoe instead of trekking through the snow.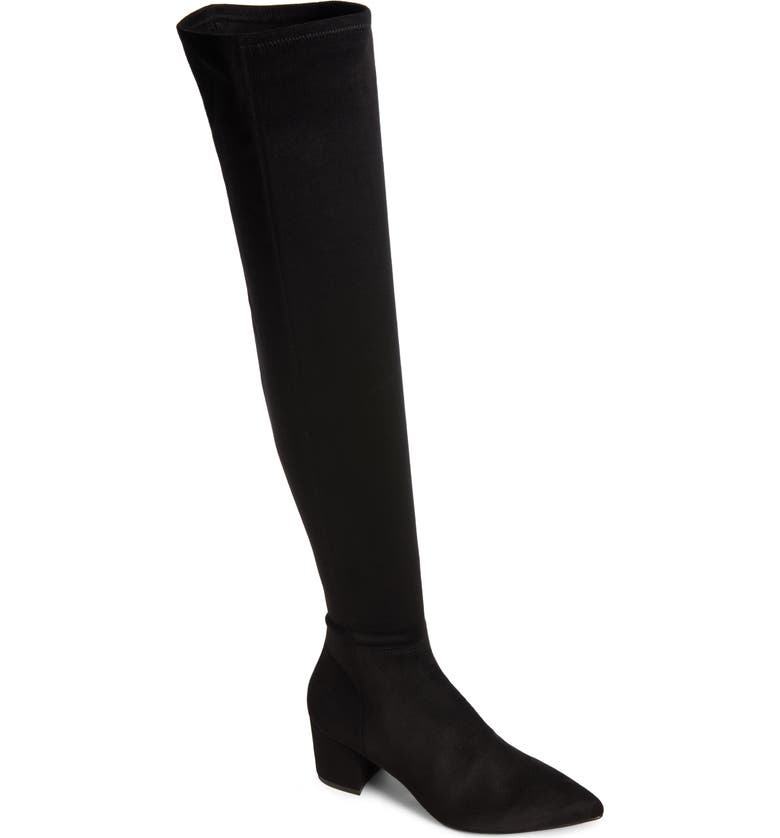 If you walk often in bad weather–which, how do you keep your hair from looking like shit?–it may be worth it to invest in super high end waterproof boots that don't look at all like actual snow boots. There are a ton of brands that have waterproof faux suede or leather styles that are actually totally okay to wear in rain and snow but also you don't look like f*cking Paddington Bear. These Ross & Snow boots are weatherproofed and are shearling lined to keep you super warm.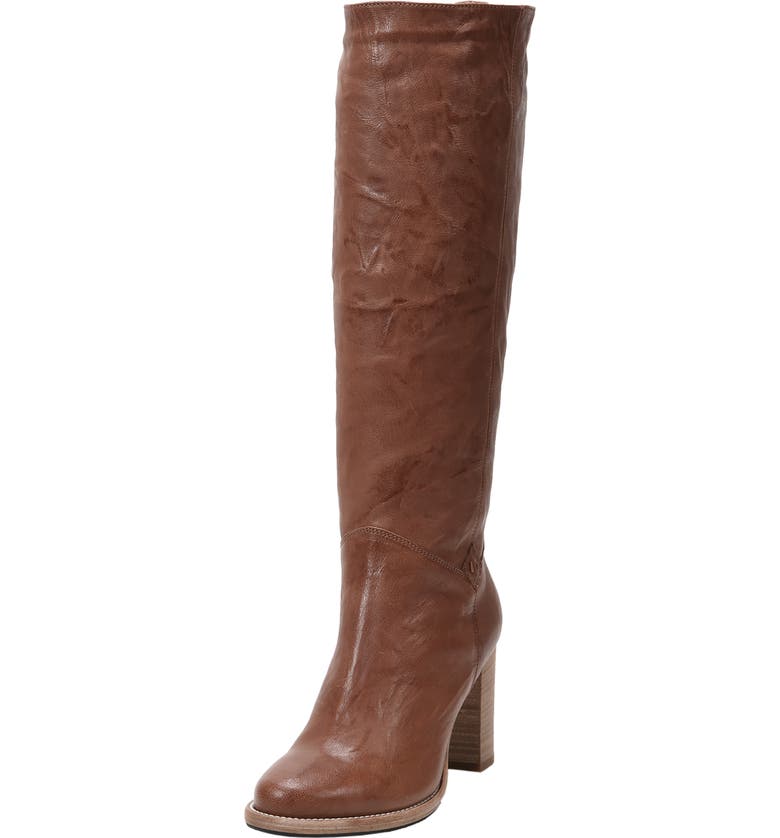 A heeled bootie with thick tread on the bottom is the secret to looking super fashionable in the snow without slipping and eating sh*t on the ice. Plus, the lace-up style is totally edgy and they're cute enough to look like you chose them on purpose and not just because you're cold. They're like an upgraded Doc Marten for adults doing adult things.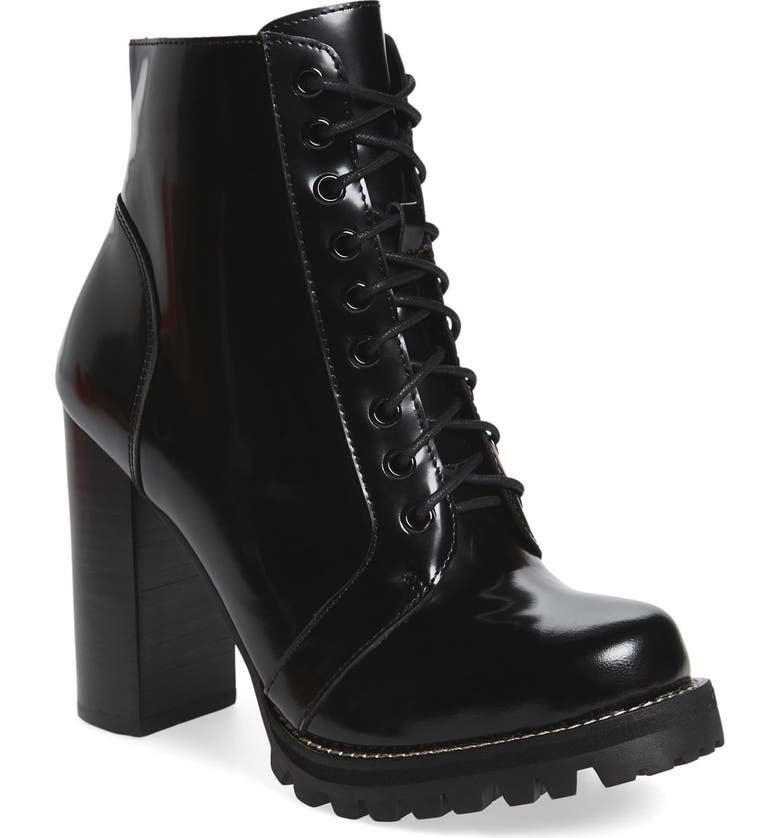 These little velvet booties are sooooooooo cute and not super functional in weather, sorry not sorry. But they are definitely winter chic with the blue tones, and will totally keep you warm on your way to your destination. I just definitely don't recommend sloshing through the rain in them. These shoes are the perfect transitional piece into spring and while they will keep you warm, the short style will also keep you from dying of heatstroke once you're at the party and the host has decided to blast the heat despite the 50 sweating bodies there. Seriously, why do people do this? It's freezing outside so we all have to swelter inside? Can I just never be happy then?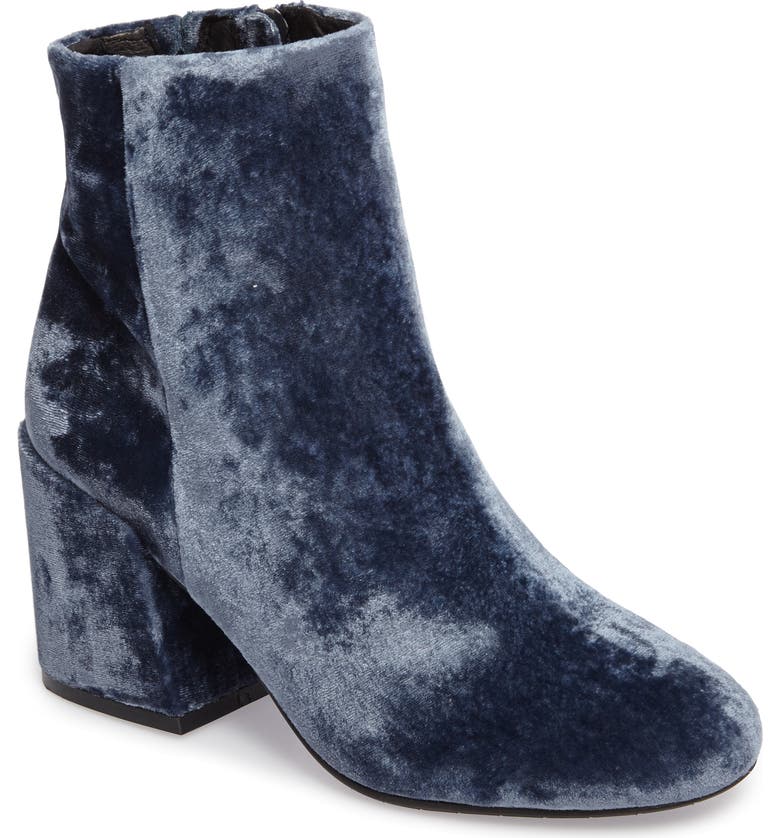 The biggest downside to the clear heels that we saw everywhere all last year is that should you sweat at all, your feet will die in these plastic-clad ovens. It's like the effect of those plastic raincoats you get at sporting events, but just for your feet. Ew. Good news is that in the winter, this will also keep your feet warm and being patent leather/plastic material means these babies are totally waterproof. If you're really worried about being too cold, you can even wear thick printed socks underneath and show them off. You'll look like an Urban Outfitters ad.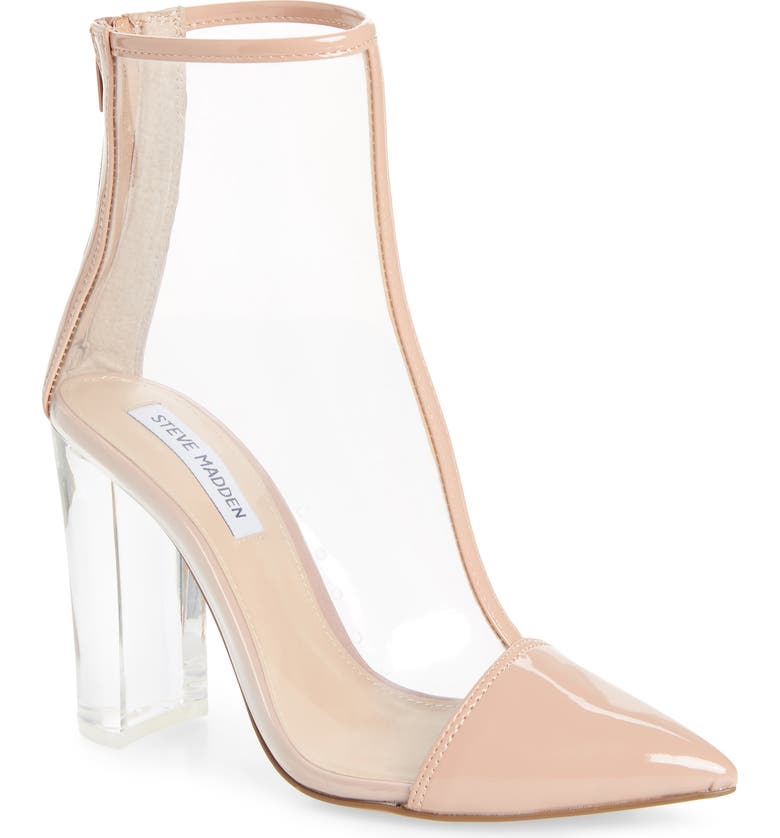 If it's really pouring and you must wear a rain boot out, I suggest getting one that is heeled, short, and really, really obnoxious. The key is to make it seem like you're wearing the booties on purpose, not like you threw them on as an afterthought because it's-duh-f*cking raining. These bright orange Jeffrey Campbell's are a total statement piece that you can build the rest of your outfit around. Plus, they're super comfortable and your feet will be dry.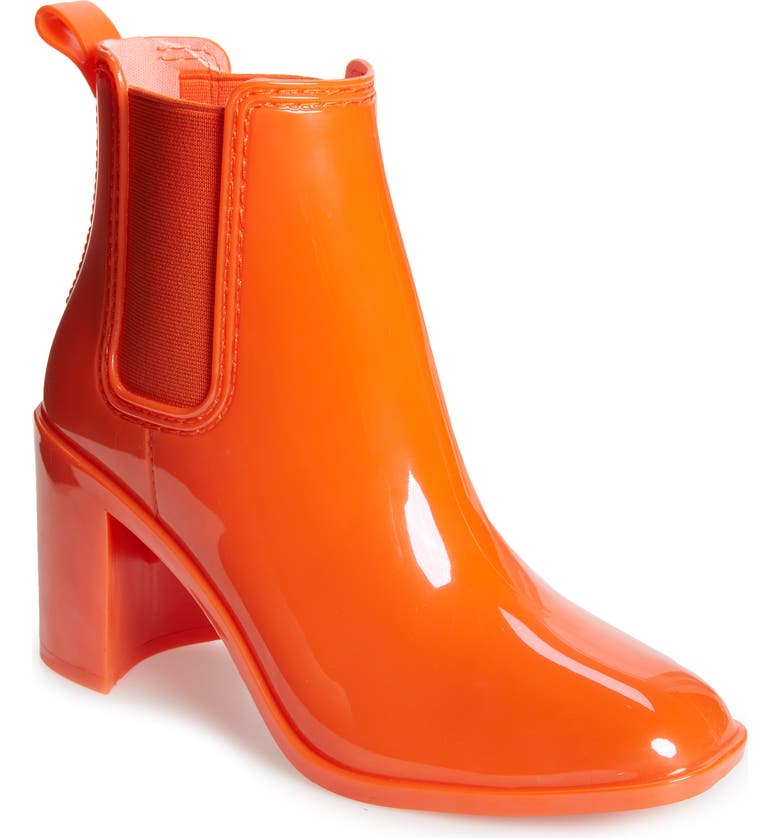 Images: Shutterstock; Nordstrom (6)