Being invited to a wedding is like, usually super fun. There's free food, dancing, awkward family interactions, and a chance to dress up and try to steal attention from the bride celebrate the new couple. As a bride, wedding favors—if you're doing them—are important. It's the last little bit of the wedding someone will see/hold/eat, and getting the formula right will totally make or break your wedding (probably but not really). Don't think that giving out just anything is going to be appreciated and super okay and your guests will love it. In reality, your guests will be receiving these gifts after several hours at an open bar (if you don't have an open bar at your wedding, did you even get married?) and drunk people are the world's harshest critics. They are known to yell "Fuck this!" at nothing in particular and start crying because someone in their vicinity is "too ugly." Don't skimp on trying to impress them. They are quick to anger and will tweet their feelings. In our extensive binge drinking research this wedding season, we've discovered there are some very bad, awful, and shitty excuses for gifts that many people still consider acceptable. Don't make the same mistakes.
1. Monogrammed Anything
Nobody wants anything with your name, the groom's name, and the day of your wedding on it. Sorry, but no one is going to display that shit proudly in their home for years to come except maybe your grandmother and slightly offbeat friend. Also like, your initials are not my initials. A napkin with someone else's initials on it is quite literally useless to me.

2. Coasters
Does anyone even use coasters anymore? Except for your mother, who practically faints anytime a glass even threatens to sweat on her recently treated mahogany antique farm table, there's really no point to these. Take off extra points if the coaster is monogrammed, or displays the bride and groom's engagement photo. Do you really want me to put my can of rosé on your face, Karen!?!? I appreciate you trying to drag me into adulthood with your party favors, but no. Just no.

3. Paperweights
Well, if your guests work in wind tunnels, outdoors, and on top of mountains, I guess I'm wrong in saying these are useless. As it stands though, most of us sit in small, airless, and less-than-5mph wind zones while we work, so the idea of a paperweight is pretty fucking dumb. Next.

4. Pens
Omg I'll always remember your wedding with this pen reminding me of the date of your unending love! Every time I fill out a check for a couple pledging their undying eternal commitment I'll remember how much FUN I had at your super awesome wedding! Seriously though, way to give the one gift people are literally guaranteed to lose in the next week. The only way you could have done worse was if you'd given out tiny Bic lighters. You have failed.

5. Photos Of The Bride/Groom In Any Capacity
I love you. I love you so much I just spent a shitload of money on wedding attire and travel for your nuptials, but I don't love you enough to keep a small photo of you in my wallet, on my fridge, in my purse, on my keys, or on/near my person in any capacity ever. I have social media for when I miss your face, and I don't need a reminder that you took some engagement pics.

6. Wine Stoppers
Do you know how many open bottles of wine are in my home at any given time? Either six or zero (the limit does not exist) so giving me another wine stopper is really not necessary. I know you spent all of $0.30 and a tiny child in Vietnam crafted this heart-topped wine accessory with the utmost detail and love, but it really wasn't necessary. I'll use tin foil to cover my alcohol, which will be open and available for only 1-2 days before I drink it.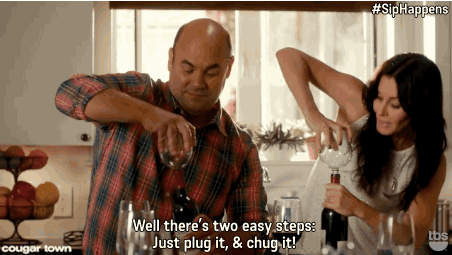 7. Keychains
Does anyone have keychains anymore? I saw an article on the dangers of heavy key chains on car keys and am now super fucking scared the weight of that last Paw Patrol accessory will be what it takes to rip off my key ring and leave me unable to stop my vehicle. Also, anyone can go to the dollar store and get a keychain. Don't offer these at your fucking wedding in any capacity.

8. Homemade CDs
I wouldn't have believed people did this if I didn't see it listed as a horrible favor on The Knot, Huffpost, and Reddit multiple times. WHAT'S WRONG WITH YOU? Why would anyone want a CD of the songs you played at your wedding or, even better, a mix of songs celebrating your love? I literally don't even have a CD player. You basically just handed me circular trash. Get this shit gone, immediately.

9. Jordon Almonds
Jordon almonds were cool back in the 1960s. There are people who still like them, and those people are your mom and her friends. That's fine, but please don't give these out as a favor. Sure, have a lil bowl full of them and some pouches for people to take. But if you're offering a real favor, this better not be it.