I learned two important lessons from my time analyzing men's underwear. 1) I'm basically the female version of Tan, and 2) there are way more bad options than good when it comes to covering men's junk. The situation is no different when we're looking at bathing suits—*remembers Speedos exist*—actually, it's worse. Ultimately, scoping out guys at your local beach/pool/YMCA (I don't judge) isn't about finding your sartorial soulmate. It's really about avoiding these common red flags. Read on for what his swimsuit says about him, and the swimsuits that should make you run far, far away.
Swim Briefs
Let's start with the worst. "Swim briefs" are Speedos, plain and simple. Calling them swim briefs is the equivalent of referring to Q-tips as "cotton swabs." So even using this term is sufficient reason to excuse yourself to the bathroom and never return. For those lucky souls who have never encountered a Speedo, I'll paint you a picture. They do bare minimum in the front, and either barely cover his ass or go full thong. In other words, if you hook up with a guy wearing a Speedo, you could plausibly mistake it for your own underwear while trying to get dressed. These are strangely popular among Europeans, so consider yourself warned before meeting your Italian Hinge match at Le Bain.

Square Leg/Square-Cut Shorts
Looks like we're going least to most coverage here! Square-cut shorts are the bathing suit equivalent of boxer briefs. This cut can be sexy when revealed under pants, but IMO it's a little aggressive as the sole thing covering your lower half. (*Thinks back to the cheeky Brazilian bikini I just ordered.* Nope, I stand by it.) I feel like Jordan from The Bachelorette definitely wears this kind of bathing suit, to give you a sense of the overall dateability conveyed by this style. It's the ultimate for guys who want to show off every inch of their bodies without committing fashion suicide. AKA every guy who cracked 1,000 followers on IG and now thinks they're too good to answer your texts. Not that I'm bitter, we were obvs growing apart anyway. But yeah, guys who wear this swimsuit are likely way more into themselves than they are you. Sorry!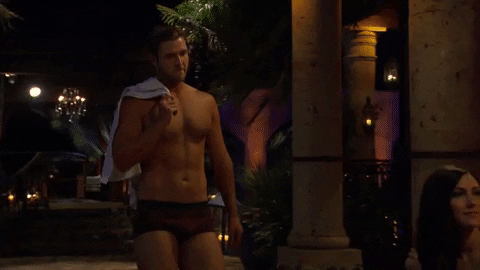 Swim Trunks
Ayyy, we've arrived at the only socially acceptable swim suit for men. Feels good. You'll recognize swim trunks from every time you've seen a male go in water without baring their full ass. They're your basic loose short, completely indistinguishable from actual male shorts to the naked eye. With swim trunks, the main thing you want to look out for is the print they choose. My personal preference is a solid that's flattering to their skin tone, or a simple print that's on-theme without being obnoxious. (E.g. *subtle* floral/Hawaiian, nautical, etc. Don't @ me, I like the tiny sailboat thing.)
If they're covered in giant flamingos, pineapples, or American flags, they're frat bros who didn't have to do anything other than breathe to get laid in college and don't intend to start now. Give them a few years of getting rejected by women like you and come back to them. Like wine, except instead of wine it's a 27-year-old man-baby. Anyone who wears plaid swim trunks is a psychopath or in middle school, and you can't convince me otherwise.

Board Shorts
Board shorts are…ok. They're really just the sloppier, oversized version of swim trunks, often worn by little kids or guys who really don't care about the fit of their clothes. Acceptable on surfers, for whom these serve a legit practical purpose. In all other scenarios, it's the sartorial equivalent of what you put on to pick up Gatorade while hungover.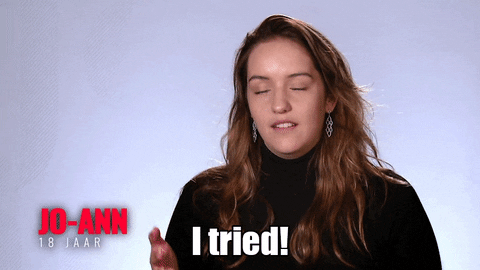 Jammers
First time hearing of jammers? Don't worry, me too. While I'd hoped this was a term for dressed-up jammies, it's actually a swimsuit specifically designed for athletic performance. AKA this bitch better be training for the Olympics. Otherwise, he's just weirdly proud of his thigh girth or trying to hide some kind of rash. Not a risk I'm interested in taking.

There you have it. If you're looking for a guy to actually date (so old-fashioned, I know), swim trunks only please. If you're already dating and looking to fine-tune his wardrobe, throw out all his obnoxious prints and board shorts. Everyone else, please feel free to hook up with the Speedo/short short/jammer wearing guys out there and report back. Don't say I didn't warn you when all they talk about is their dating app matches, muscle tone, and favorite protein powder. Wow, I'm just describing Jordan. He'll be missed.
Images: Giphy (5)