With America turning another year older, we needed a fucking patriotic cocktail. Actually, scratch that—we needed two. But like, instead of the usual alcohol + fruit/mixer = drunk, we decided to add in our good friend kombucha, who always seems to come through for us in times of hangover tough shit. You may think the fermented tea tastes a little weird, but this is America, where we experiment with weird vinegar-flavored things and see what alcohol we can add to make it better.
If you shop hard enough, you'll find plenty of flavored kombuchas which give you the health benefits plus not-gross flavor. So you can get your July 4th party on knowing that you're like, better than everyone else. And that's really what's it's all about.
Blueberry Mojito

– 1 cup blueberries
– 6 oz. white rum
– A bunch of fresh mint
– 2 tsp. sugar
– Juice from 2 limes or like, some bottled stuff if you're povo
– 6 oz. kombucha — we used LIVE Soda Pomtastic Blueberry because it's like, blueberry flavored and doesn't taste like vinegar and feet but still has kombucha goodness
Got all your patriotic shit? Good. Blend or otherwise smash your blueberries, mint, and sugar together until everything is like, relatively smooth. Stir in the lime and rum until everything is niiiiice and mixed. Divide the mixture between two glasses and top the rest with the kombucha. Add some ice and fuck yes, America.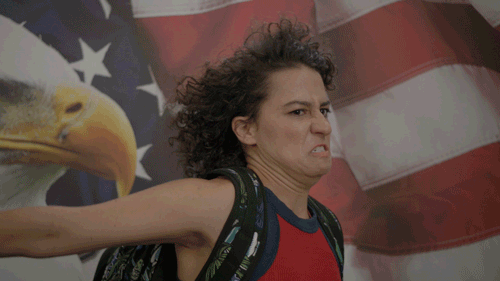 Kombucha Mimosa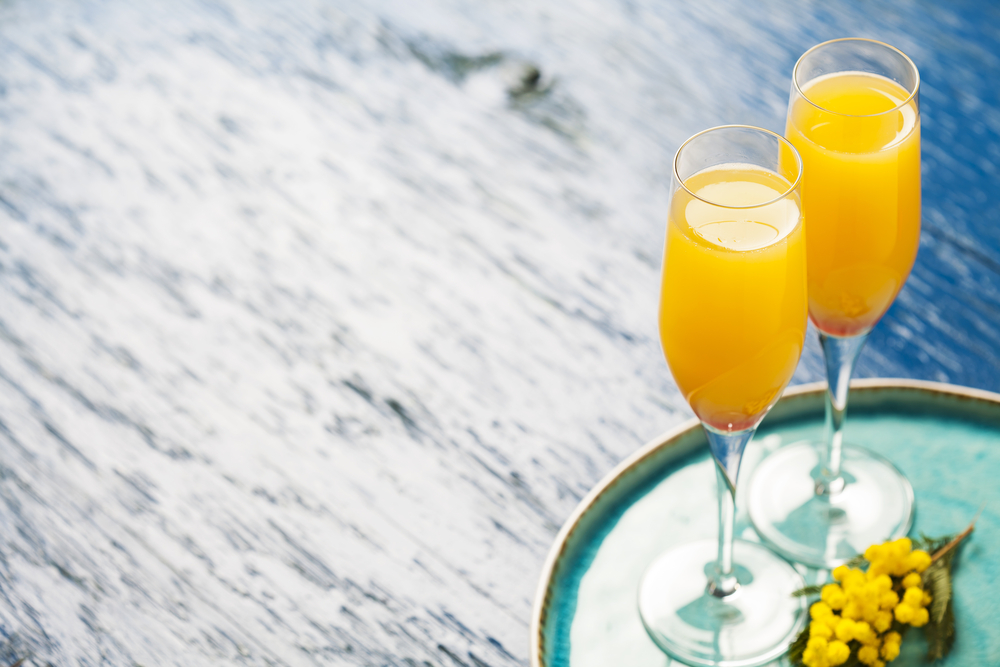 – 1 bottle Champagne or prosecco (as you do)
– 2 bottles berry-flavored kombucha — we used LIVE Refreshing Rhuberry
– 1 ½ cups orange juice
Have you made a mimosa before? Cause like if you haven't idk why you're on the site. Probably as a dare. Or you're a Russian spy. Anywho, grab a big pitcher and combine the Champagne, kombucha, and juice. Stir to combine, pour into glasses, and garnish with berries. Like honestly I shouldn't have to explain this to you. There's nothing like a mimosa to kick off a day of explosions and hot dogs for America.