"You stay attached to your screen all day long and that thing will fry your brain cells." It's the modern day "You'll shoot your eye out, kid." Parents have been condemning cell phones since they gave you your first Motorola Razr and you ran up all the data by accidentally pressing the internet button and trying to cancel it by jamming END twenty times. And despite your biggest dramatic eye roll and subsequent text to your group chat that your mom is like soooo annoying, there's that small part of you that has always wondered, "Oh shit, can too much Tinder swiping actually give me cancer?" Betches and some scientists with actual credentials investigate.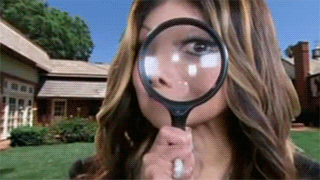 The California Department of Public Health has just released new guidelines for cell phone use, telling users how we can avoid harmful radiation from cell phones. These guidelines include:
· Keeping the phone away from the body
· Reducing cell phone use when the signal is weak
· Reducing the use of cell phones to stream audio or video, or to download or upload large files
· Keeping the phone away from the bed at night
· Removing headsets when not on a call
· Avoiding products that claim to block radio frequency energy (these products may actually increase your exposure)
Alright, first of all, no. No one is keeping my phone away from my body unless they are prying it from my cold, dead hands. The CDPH recommends keeping your phone out of your pocket and instead putting it in a purse, or not carrying it with you at all. Please refer to my last statement about my cold, dead hands. Also, a woman's tote/purse is a bottomless Mary Poppins pit and everyone knows that you'll never find your phone by the time it stops ringing if it's jumbled in with all of your receipts, chapstick, and weed other useless crap. Plus, in the case of a mugging, it's much easier to snatch a bag off a shoulder than reach into someone's skinny jeans ass-pocket. That's just street smarts. You're welcome.

Keeping the phone at arms length while you sleep is another long shot request. Unofficial cellular data reports that I am making up on the spot, find that phones are most active between the hours of "trying to fall asleep" and "laying in bed drunk texting your ex while you're 54 weeks deep in their new gf's Insta feed." Honestly, if you haven't smashed yourself in the face with your own phone while dropping it mid-text as you drift off to sleep, have you truly lived?

Don't start angry tweeting at Apple customer service for frying your insides just yet, because research isn't even conclusive, and the official position of the CDPH is that "the science is still evolving." So receiving an unsolicited dick pic won't give you cancer in the medical sense, but the sender could stand to have a quick MRI to check for brain damage. Speaking of, cellphone use is not only potentially attributed to the risk of brain tumors, but also to headaches, impaired memory, hearing, and sleep, and low sperm count. Fuckboys of the world, you've been warned. Text too many girls in one night, and you could be killing a whole squadron of little swimmers.
Bottom line is, you probs shouldn't have your cellphone constantly glued to your body where it can be fucking with your health. With children as young as 10 getting their first cell phones, we may very possibly see a whole bunch of health issues arise from prolonged exposure to radio frequency at such an early age, but until someone comes out with indisputable correlative evidence, I'm still gonna risk a teensy bit of cancer to keep my Snapchat stories on point.

Heads up, you need to keep up with the news. It's not cute anymore. That's why we've created a 5x weekly newsletter called The 'Sup that will explain all the news of the week in a hilarious af way. Because if we weren't laughing, we'd be crying. Sign up for The 'Sup now!