Here's a sentence I never thought I'd say: Scheana Shay has given me something to look forward to. Yesterday, the Vanderpump Rules star and self-proclaimed brunette Britney announced that she's been working on new music. To be clear, I'm not excited about the music itself—I'm excited to see it absolutely skewered when she performs it in season 7 of VPR. Every single detail she gave about said music is f*cking hilarious, as is the fact that Bravo's article about this refers to it as "huge career news." I'm sorry, but didn't Scheana herself admit in season 6 that she didn't see music as her career? Anyway, read on for details on the death of pop Scheana's new music.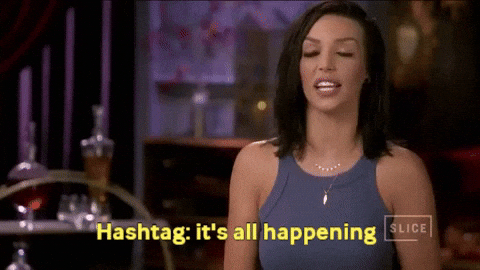 Apparently, this is Scheana's first time making music in five years. I guess time flies when you're addicted to Snapchat filters. The first of Scheana's new music is a song called "Better Without You," and it's a breakup song. Specifically, a breakup song about her divorce from Shay—AND about her break up with Rob Valletta, the guy who gave her verbal diarrhea for all of last season. Honestly, I'm a little surprised that the divorce from her high school sweetheart-turned-opiate-addict only merited half of a song. Then again, she now claims she was thinking about Rob even on her wedding day, so I guess I should be surprised she's willing to admit Shay ever existed. But whatever, if she compares their d*ck sizes half as much in this song as she did on TV, it's guaranteed to be a banger make everyone uncomfortable.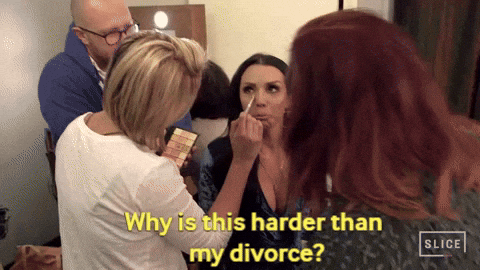 Scheana further threatened teased a song called "Do It Now (Get Naked)," for which she says she'd "have to do a music video." Do you, though? Do you HAVE to?
The worst best part? Scheana feels that she has "new swag" now (as in, since her days performing on the SUR bar), a phrase that means nothing but has apparently given her the confidence to get involved with the songwriting process for the first time. Frankly, I'm a little relieved and surprised that she wasn't behind the lyrical genius of "Good As Gold," but I can't say I have high hopes for whatever lyrics she does come up with. And before you yell at me for being judgmental, allow me to remind you that the title she's announced is "Do It Now (Get Naked)." When you're right, you're right.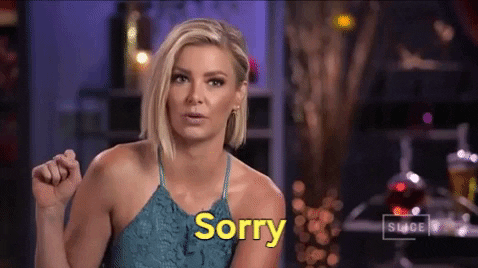 The grand total of Scheana's "big career news" will be five songs, including a "bad reputation" track that sadly confirms she will be drawing inspiration from the worst of Taylor Swift. Apparently you can hear teasers of "Better Without You" on the latest episode of Scheana's podcast "Scheananigans" (gag me), but that would require actually, like, listening to Scheana's podcast. Personally, I'm going to wait for season 7 of Vanderpump Rules to enjoy Scheana's new music. Because no matter how inventively I try to sh*t on it now, I know Stassi will do it better.
Images: Giphy (3)