Get in loser, we're going brunching.
New York City's 5th & Mad Jingle Bell Rock-ing Brunch is the one time of the year when a girl can dress like a total *Mean Girls themed* slut and no one other girls can say anything about it. So the betches of Betches decided to check it out. Upon arrival, our table was covered with candy canes, condoms, no carbs, and bottomless champagne. Did I mention bottomless champagne? Yes. Plus Mean Girls was streaming on every flat screen around. Naturally, our table was labeled the Plastics. Duh. We were all wearing pink. Next to us were the Unfriendly Black Hotties, who were actually friendly af—we were all singing "Jingle Bell Rock" together when it came on. The Sexually Active Band Geeks and Girls Who Eat Their Feelings were also nearby eating their hearts out with chicken and waffles.

The Mean Girls soundtrack was also playing. You know that whole "God is a DJ and life is a dance floor…" song? Yeah, that song is a good af. And there was a random "Jingle Bell Rock" dance-off and people were like, really getting into it. I mean not just people wearing the sexy santa outfit, like everyone.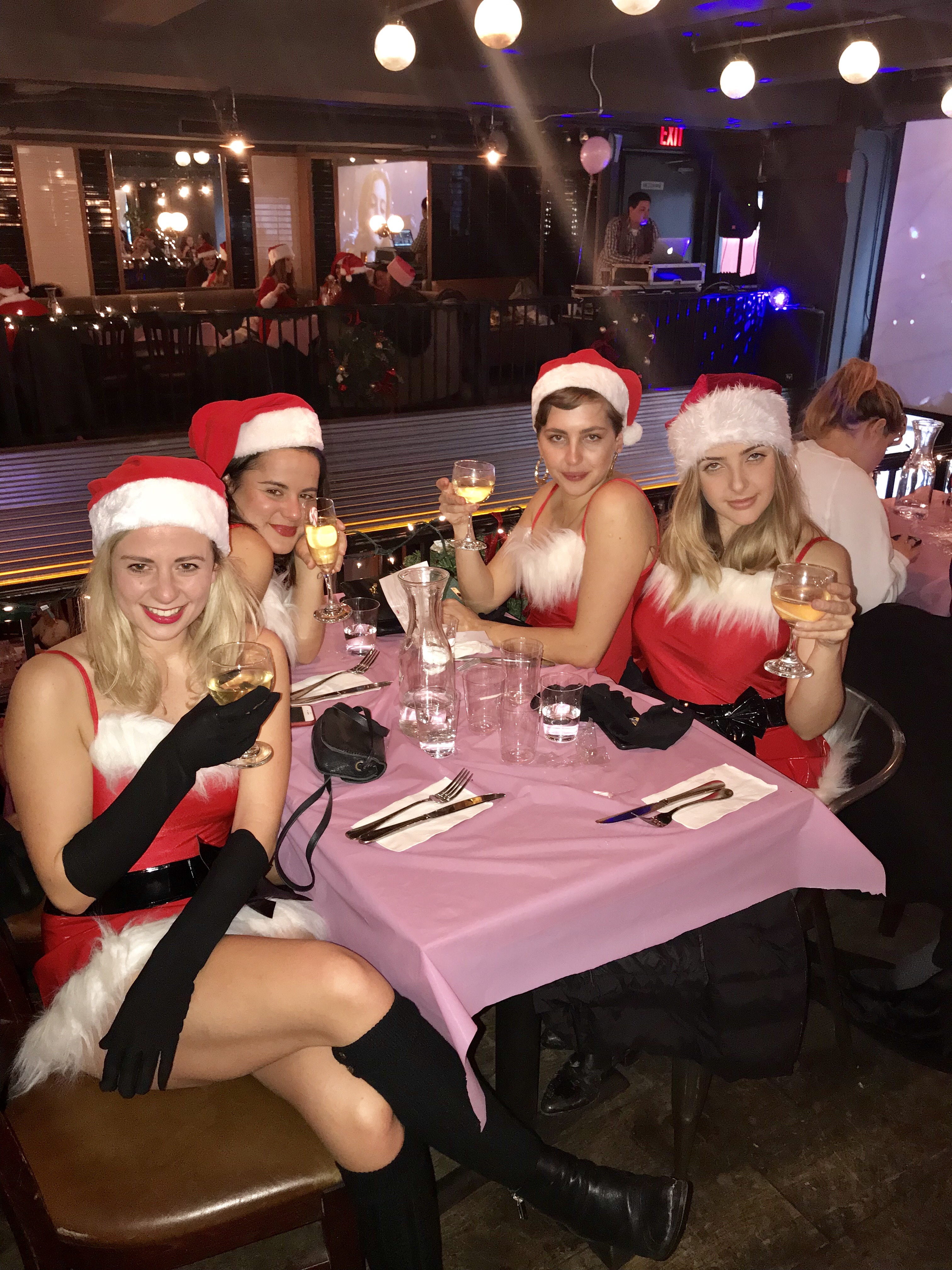 Some people dressed up as Regina's hot mom, in full a pink sweat suit, which was actually… can I say it? So fetch.

The only thing that was missing was a guest appearance from Lindsay Lohan but I understand she's busy, like, living in London and shit. Whatever.