There are two kinds of girls in the world. Those who go to the beach and leave looking like Sara Paxton in Aquamarine and those who go to the beach and leave looking like a Survivor contestant who couldn't make it past the first elimination. If you're the second kind of girl, you'll probably want to fill your beach bag with beauty products that will keep you looking decent. Here are a few you should probs invest in and thank me later for.

This shit is a BB cream, a CC cream and a tinted hydrating gel. I'd be lying if I told you that I knew the difference between any of those things. I've definitely been told at some point, but I've since forgotten so it can't be that important, right? Anyway, this is perfect for when you need to be THAT bitch and wear makeup to the beach but don't want anyone to notice. It actually helps hydrate your skin while covering your hangover blemishes and it protects you from the sun aka wrinkles.

I've been obsessed with this sea salt spray for years and if you haven't tried it yet, you definitely should. Sure, I know this product is like the most basic thing ever, but there's a reason it's so popular. It's kind of like when people talk about being a Beyoncé fan. Like, duh, we get it. Beyoncé is good, we all like her, stop acting like you're the one who discovered her. They literally sell this sea salt spray at Target and Urban Outfitters, which just further proves how basic it is. But it's a great way to get beachy looking hair without having to do something disgusting like put your head in the ocean.

Isn't it kind of weird that all of the stuff that dries out your skin at the beach is used in all of the products to fix that dry skin? Yeah, it makes no sense to me either. But for some reason, this LUSH scrub, which contains sea salt and VODKA is like, the greatest scrub ever. Seriously, it's so good.

If you actually have enough energy to put on mascara before going to the beach, then like, power to you. Benefit BADgal is a must have in the makeup bags of betches everywhere, so obvi the waterproof version is going to pull through when you're at the beach. (Or like, drunk crying or whatever.)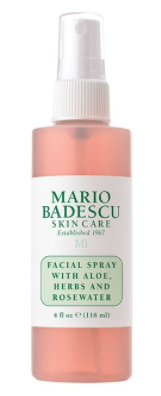 If your skin has a tendency to feel a little dry at the beach, just spray this on your face for a little refresher. Plus, it's way more convenient than a lotion or something that will get sand stuck in it.

Unless you want to spend the next few days saying "no it's not like, herpes or anything, my lips are just sunburned," you better slap some SPF lip balm on your face before you fall asleep in the sun.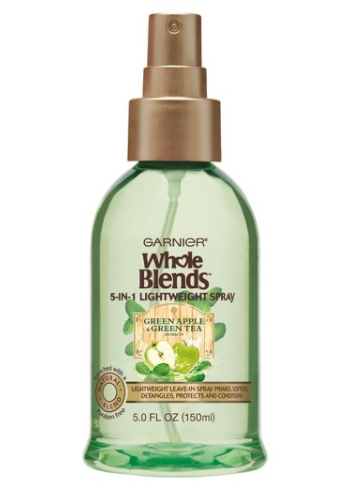 This spray literally saves my life every single morning. It's a conditioner, a detangler and a protector, so it pretty much protects your hair against all of the awful things the beach will do to your hair.