I once learned in AP European History that the first king of England was too fat to get on his horse, so he decided to eliminate all food from his diet and only drink alcohol in the hopes of shedding a few pounds. A thousand years have gone by, and it feels like our diets haven't really progressed (and tbh his sounds pretty logical). We're constantly being harassed by new diets and healthy foods, and some of the facts can get confusing, mostly because it all comes down to your own individual body. Although there aren't specific foods that will straight-up make you fat, there are some foods that are marketed as super healthy, but they aren't really doing you any favors. Here are some of health foods that are not so healthy.
1. Gluten-Free Bread
The "gluten-free" buzzword is often written on food items, but unless you're actually gluten intolerant or have Celiac disease, these products aren't necessarily healthier for you. In fact, gluten-free bread is usually packed with so many artificial ingredients and sugars to make up for the lack of gluten. You're honestly better off eating regular bread.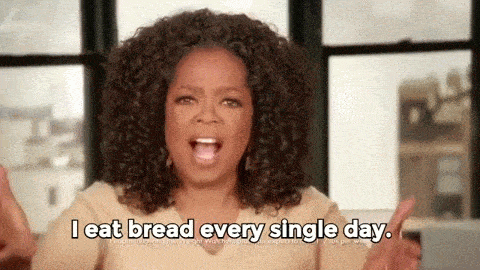 2. Orange Juice
The whole "fresh orange juice" health fad started like, 60 years ago, but let's keep in mind that women were still smoking while pregnant at the time. AKA, it's outdated. I mean, I'm not saying orange juice made with minimal ingredients is at all dangerous for you, but if you think you're drinking a glass of health with your oatmeal in the morning, you're wrong. Orange juice is basically a cup of sugar, and even if it's just made with oranges, which have a ton of vitamins, it's a lot of sugar to gulp down at once. Plus, lower sugar fruits like strawberries and papaya have more vitamin C than oranges do, so there goes that excuse.

3. Granola
Granola is one of those foods that really isn't terrible for you, but it's marketed as this magic bag of health and wellness, and honestly, nobody takes the serving size into account. Most granola companies, even the ones that use "clean" ingredients, don't make it clear that the serving size is usually 1/4 cup. Anyone who's ever looked at a measuring cup knows that is tiny. Many people (hi) end up eating entire bowls of granola, ingesting like, 600 calories in one snack. Granola is meant to be sprinkled on top of Greek yogurt or snacked on in small doses, so keep that in mind when eating half the bag before lunch.
4. Restaurant Veggie Sides
I'm one of those people who are guilty of going out to dinner and ordering a bunch of vegetable sides, thinking that it's the healthiest option on the menu. Honestly, they're usually not that healthy. It's pretty much known that vegetables suck, taste-wise, so these restaurants often douse them in oils and sauces and butter to make people want to order them. Like, if you're wondering why your Brussels sprouts appetizer tastes like french fries, maybe it's born with it, maybe it's tons of added fat. You're better off ordering a lean protein, like fish or grilled chicken. You don't have to avoid vegetables completely, but just be wary of what you're actually ordering when you're out to eat.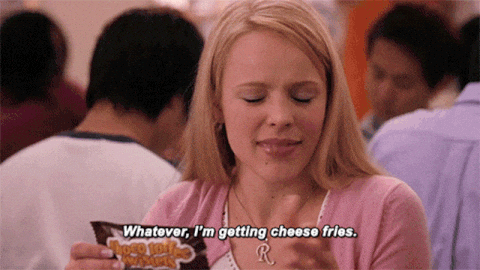 5. Agave Nectar
Ever since Miley went vegan and açai bowls became trendier than Momofuku cake, agave nectar is trending in the wellness world—but unless you're vegan, it's not that healthy for you. Like, agave is supposed to be the "healthy" sugar substitute, but the reason it has a low glycemic index is because it's filled with fructose, which, when ingested in large quantities, turns to fat because your liver can't turn it into energy. Instead of demonizing sugar and turning to agave as an alternative, just add sugar in moderation and realize what you're actually putting into your body when you buy these alternatives.
6. Dried Fruit
Ugh, this one makes me so sad because dried mango is actually the best thing since watermelon Sour Patch Kids. Dried fruit is similar to granola in the sense that it's really not harmful for you, but nobody talks about serving sizes, and they're SO sad. Dried fruit is all carbs and sugar, and often companies add even more sugar to them. Like, have you ever realized why Craisins are so much sweeter than actual cranberries? Spoiler: it's sugar. If you're eating dried fruit, find a brand that has no added sugar, and try not to eat the whole bag in one sitting. You can do this.

Images: Jannis Brandt / Unsplash; Giphy (4)