People give Gwyneth Paltrow a hard time for her alternative wellness methods and her super organic diet, but she's obviously doing something right. Like, this woman is literally the face of all things healthy, and she looks better in her mid-forties than I do in my early twenties. I mean, Gwyneth has admitted she'd "rather die" than let her kid eat Cup-a-Soup. Those words straight-up came out of her mouth. It seems extra, but let's not forget that kid's name is Apple. But is Gwyneth Paltrow's diet realistic for the normal person? I decided to find out firsthand.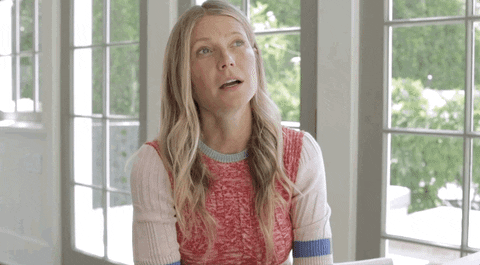 The Experiment
For this experiment, I decided to eat like Gwyneth for a day. Well, I actually considered doing a full week, but by the end one day one, I was over it and was severely craving a piece of milk chocolate. But more on that later.
I studied up on Gwyneth's wellness company, Goop, and I even bought one of Gwyneth's cookbooks, filled with some of her go-to recipes. I also read about her tragic dietary restrictions, but more on that later, too. I stocked my fridge with organic veggies and farm-raised fish, and lived a day according to Gwyneth Paltrow's diet. Here's how it went:
Breakfast
The first thing you should know is that I cheated before 9am. I'm sorry, but I just really needed a coffee. Because of her food sensitivities, Gwyneth tries to stay away from all caffeine, alcohol, dairy, gluten, corn, nightshade vegetables, soy, sugar, shellfish, white rice, and eggs. So, basically everything sold in a grocery store. I told myself I'd stick to Gwyneth's rules all day, but caffeine would be my one cheat. I feel bad about it, but it was one cup. Let's move on.

Gwyneth says she starts every day with a green juice that she makes from scratch at home. She calls it "The Best Green Juice" and it consists of kale, apple, lemon, mint, and ginger. I personally don't own a juicer, but I conveniently live down the street from Pressed Juicery, so I bought a bottled green juice with those ingredients. For $6.50 it wasn't bad, but it also wasn't good.

Aside from her green juice and some supplements, Gwyneth doesn't eat a real breakfast. This was sad for me to learn because as I mentioned in my Intermittent Fasting experiment article, I love breakfast. Gwyneth snacks occasionally, which was good news for me because I was still starving after the juice. She likes to eat raw almonds soaked in water, since apparently regular dry almonds are hard to digest. I ate my wet almonds while my tummy rumbled. It was a sad morning.
Lunch
Finally, lunch. Gwyneth likes to eat a "low-carb lunch," and it's usually a salad. I wasn't mad about this because salad is my preferred lunch anyway. In fact, Sweetgreen recently sent me a branded SG hat and a pin for spending so much money at their establishment. You're welcome, Sweetgreen.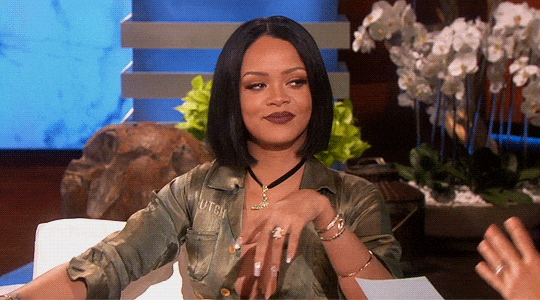 So anyway, knowing I would cook something from Gwyneth's cookbook for dinner, I decided to pick up a salad for lunch and make it as Gwyneth-esque as possible. I chose a custom salad with kale, romaine, butternut squash, quinoa, apples, carrots, and broccoli. I went with just olive oil and a lemon squeeze for the dressing, and obviously no bread, because *low-carb.*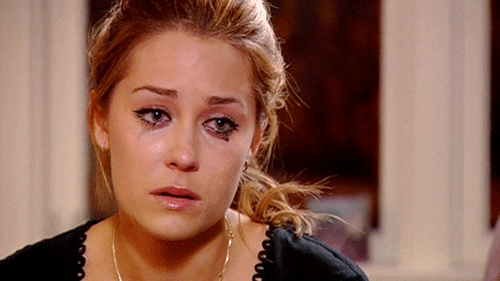 Snack
The salad was good, but I got hungry again couple hours later. I started browsing through the Goop website to see if I could find a snack Gwyneth would approve of. I was craving something sweet, so a post about sweet potatoes caught my eye. I love sweet potatoes, so if Gwyneth snacks on sweet potatoes, it was happening.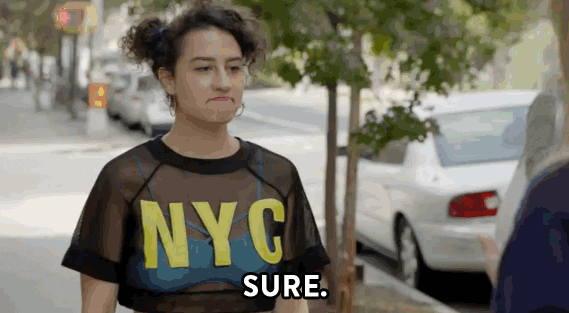 I sliced a Japanese sweet potato, which are the ones that are purple on the outside and white on the inside (game-changer, by the way), and I popped it in the oven at 400 degrees. It sat in the oven for 35 minutes, and I ate it in three minutes. I immediately regretted not making more.
Dinner
By dinnertime, I was frankly quite tired of this lifestyle. I'm usually a healthy eater, but even some of my fav daily staples like eggs and Greek yogurt weren't allowed because of Gwyneth's food sensitivities. I did some more stalking on Gwyneth's daily routine, and it turns out she doesn't actually follow this diet all the time. Although her doctor tells her what to eat and what not to eat, she lets herself have red wine and carbs when she wants. She even Instagrammed a picture recently of some cheesy pasta dish that looked bomb (but that I'm not completely convinced she actually ate). But most of the time, it's lean proteins and veggies and wet almonds.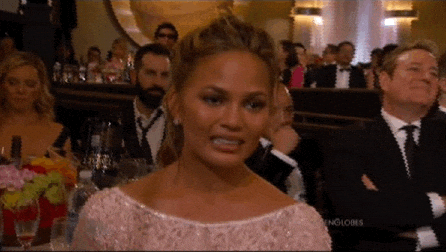 For my dinner, I decided to find a simple fish recipe in her the cookbook, It's All Easy. Turns out it's not actually A easy. I flipped through the book and looked for a recipe that involved the least amount of prep time and the least amount of ingredients. Call me an over-achiever.
I settled on the Nicoise Petrale Sole, which sounds super fancy and complicated, but it's really just a white fish prepared with capers, cherry tomatoes, olives, basil, white wine, olive oil, and some salt and pepper. I let it bake in the oven at 400 degrees for about 12 minutes, and then enjoyed my dinner. It was actually really good. Usually I'd roast some veggies on the side, but apparently Gwyneth doesn't eat "nightshade vegetables" and I didn't feel like exploring the depths of Google to find out what would be allowed and what wouldn't.
I had an apple with almond butter for dessert and started daydreaming about the Venti cold brew and bowl of oatmeal I would inhale the next morning. Sorry Gwyneth.

The Takeaway
Gwyneth is obviously killing it, and if this lifestyle is the reason for her insane bod and glowing skin, there's obviously something to it. But I think it's also important to keep in mind that Gwyneth drops a ton of time and money on fitness trainers, massage therapists, acupuncturists, estheticians, and other professionals. Although I enjoyed everything I ate (excluding the wet almonds), I was still pretty hungry after each meal, and all I wanted was an afternoon iced coffee. It's obviously not the diet for me, but some of her recipes look amazing and I'm down to try a few others. But like, only the easy ones. Don't push it.
Images: Giphy (8)