Winter decides to circle back around for a lot of us this week like, "Surprise, bitch." If that's not enough to put you in a bad mood, the four planets in Pisces, Mars in Sagittarius, Jupiter in Scorpio, and Saturn in Capricorn bring clashing energy between the signs. So, yeah, there will be some shit you have to overcome in the week ahead. May God, red wine, and Xanax help us all.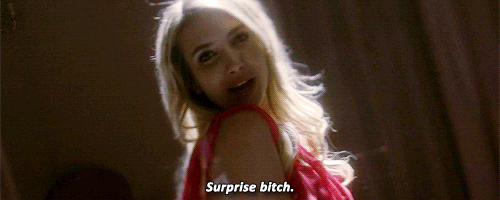 Aries
This is kind of a low-key week for you, as you've got a lot on your mind, but not a lot you feel like sharing with others. Don't worry about your Twitter and Instagram engagement this week. A little bit of time out of other people's faces will only make them miss you that muc h more. Be prepared for hella likes when you reemerge with some fucking witty content and captions later this month.
Taurus
You're blessed with popularity this week that will serve you really well in the business world. Schedule whatever schmoozing you've been meaning to do, since your message will be well received. Take that mentor to lunch. Ask your boss to coffee. People love when you flatter their egos with that shit. Unfortunately, people at home won't be so taken with your charm. You're likely to piss off your boyfriend, best friend, and roommate all in the same week. Thank the full moon Wednesday for that.

Gemini
The full moon midweek will make you feel pulled between two totally different worlds. I mean, as a Gemini, you usually feel kind of double-sided, but this week especially. Remember, you should never half-ass two things. So really listen to your heart when deciding what thing to dedicate your whole ass to.
Cancer
Things have been getting kind of stale lately. Life can be fucking repetitive and that gets old. If you don't have a vacation or something amazing to look forward to in order to break the monotony of your daily grind, this is the time to plan something. Take that advice so you don't end up going crazy and flipping out at your coworkers. Getting escorted out of the office is not a good look on anyone.

Leo
You have money on your mind this week, and not in a fun Ludacris ft. Pharrell kind of way. Bills, taxes, repairs, groceries—if it's not fun and expensive, it'll probably be stressing you out all week long. You do have a little bit of luck on your side, with help from the planets in maintaining balance. Just don't get in a bad mood with the full moon midweek and try to make yourself feel better with some online retail therapy.
Virgo
The planets in Pisces are opposite your sign and you'll definitely feel like the universe is actively working against you all week long. Bummer. The best course of action is to smell some lavender, do some yoga, drink some matcha—whatever hippie dippy garbage it takes to remain centered and patient.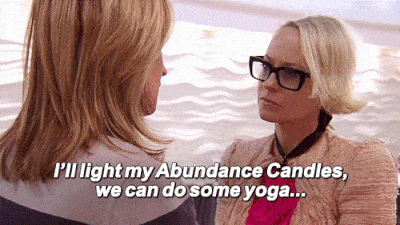 Libra
Straightforward Mars makes your communication this week direct and to the point. That can benefit you in the business world, but might not make you the favorite with a friend seeking sympathy. Temper your wisdom with some grace when you mention to Carlie that she's wasting her time with her coke addict live-in boyfriend.
Scorpio
With a lot of planets in Pisces, you kind of luck out as a fellow water sign. A lot of the other signs are going through some stuff, but your week is relatively peaceful, like a mountain lake on a calm winter's day. The only thing that could rock your boat is that pesky midweek full moon, but, even then, it might just make you a little clumsy. And yes, all the other signs hate you right now. Sagittarius
You're motivated. You're direct. You're driven. You can thank the power of Mars for that. If you feel that inner power weakening by Wednesday, chalk it up to weird vibes from the full moon. That being said, really tackle that to-do list in the first part of the week, so you can stay low-key towards the weekend. You don't need any attention on you when other signs are out and about and ready to throw down at the first sign of tension. Yikes.
Capricorn
When the full moon peaks on Wednesday, things can really go awry for the Capricorn betch. You're more prone to clumsiness Tuesday-Thursday. Of course, it's not just your own actions you have to watch out for. The full moon makes everyone somewhat forgetful and sloppy. Save yourself the embarrassment and don't wear your new white blouse this week.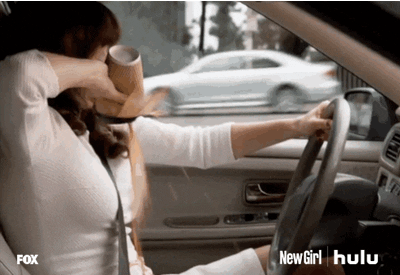 Aquarius
Thank god your sign is close to your pal Pisces, because some of that birthday luck still surrounds you this week. This is actually a really good time for you to show off what you're best at. Most of the other signs are hot fucking messes this week, so if there's a way to engage in friendly competition, you'll be sure to come out on top.
Pisces
Four planets in your sign makes you the luckiest betch on the block this week. Mercury makes you want to talk while others totally listen. Venus will have everyone acting like real life heart-eye emojis around you. You could pretty much get away with murder this week and no one would bat an eyelash. OK, like, don't actually murder anyone because if the countless hours of SVU I've watched have taught me anything, it's that you will get caught. You're clever, but not that clever, if you know what I mean.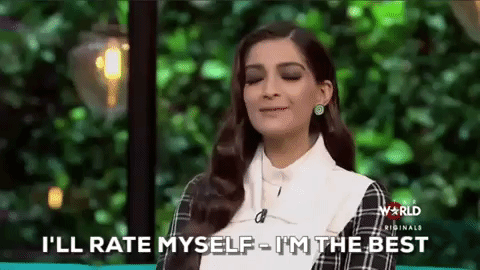 Images: Daria Nepriakhina on Unsplash; Giphy (7)