There's a lot going on with the planets this week that make getting sh*t done a top priority. IDK what it is you have to do, but you better take care of it while the planets are being helpful. The week starts with the Moon in Capricorn. Capricorn is all about rules and structure. Mercury and Venus are still teaming up and are camped out in Scorpio, giving you ample opportunity to get your messages about love and money out in a direct fashion. No more dancing around the subject, betch. It's time to buckle down. Here are your weekly horoscopes for October 15-19.
Aries
The Mercury-Venus conjecture has its hands all up in your love life. It's time to get real with yourself about what you want. Stop telling dudes you aren't looking for anything serious when you know you spend, like, a lot of time watching wedding shows on TLC. Likewise, if you are in a relationship and feel like you're missing something, in the bedroom or otherwise, this is the week to speak the f*ck up.
Taurus
Your ruling planet, Venus, is in retrograde this week. That means you're due for some R&R. Time to rip open that face mask sample and try it out. Imbibe a fall beverage without worrying about the calories (I'm looking at you, spiked apple cider). Wear your Ugg boots. Even though they're kind of a fashion faux pas at this point, there's no denying they're comfy AF. Treat yo'self this week in order to prepare for what's ahead.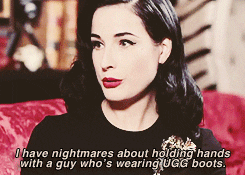 Gemini
You need to watch your tongue at work this week. Chatty Mercury has you running your mouth. Sometimes giving honest input can prove your worth. Other times, it can get you in a lot of trouble. If you're wondering whether to speak up in the office this week, maybe wait until someone asks for your opinion. The same goes for engaging in gossip. If you feel like popping off, you can bet your ass others are ready to do the same and will rat you out.
Cancer
You're all about keeping the peace this week. Basically, you'll go to any lengths to not have a disagreement. That can be fine, but if you start biting your tongue when you should be speaking out, you'll end up getting walked all over. Also, if you have to fight to keep the peace in a relationship, it's time to reevaluate. Some people thrive on drama, but you are not one of them and need to GTFO if that's becoming an issue.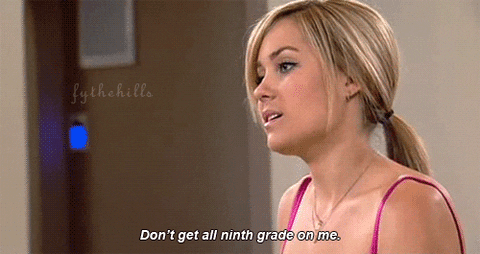 Leo
Things continue to be busy this week. You literally cannot catch a break and neither can your alarm clock. You need to stay hydrated and caffeinated. Get a flu shot because you do not want to risk getting sick. Things are not slowing down for you anytime soon, so, like, the worst thing to happen would be to get sick. I mean, unless you can lose, like, three pounds after catching some sort of bug. Then it might be worth it. TBD.
Virgo
The Mercury-Venus alignment makes you generally pleasant to be around all week. If there's a relationship in your life that needs improving, this is the week to ham it up. You'll find it easy to express gratitude and to compliment someone. Basically, you'll feel like you do when you're drunk in the girl's bathroom, except you'll be dead sober. Don't worry, people will still think it's nice and not totally creepy. I think.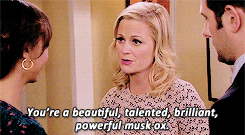 Libra
The Sun is in your sign for one more week, so it's very important you make the most of it. You've got the energy to get sh*t done. You can still attract people and favorable situations to you. Having the Sun in your sign is kind of like having a superpower. What sucks, though, is that it only lasts for a month and your time is slowly dwindling away. If this birthday month hasn't been the best yet, you gotta get after it.
Scorpio
The month before your birthday, the Sun goes into hiding in your chart. Since it's almost #ScorpioSeason, it's okay to lay low this week in preparation. Don't worry about going out and tearing it up. There will be plenty of that all next month. You're kind of like the witches in Hocus Pocus—hibernating but ready to come back for vengeance as soon as you're reawakened. If that's not a great analogy for a Scorpio betch, I don't know what is.

Sagittarius
Venus' retrograde this week makes you pump the breaks. Normally, you have no trouble staying on task and making progress. As a Sagittarius, when you set a goal, you usually achieve it. This week might feel like trying to run in quicksand, though. You will get through it. And when you look back, you'll probably be surprised at how much you actually accomplished while you were crying on the phone to your mom every night.
Capricorn
This is the week to really show off. The Moon is in your sign to start the week, making you productive. The Sun continues to sit high in your chart, casting a flattering light on you in the eyes of professors, bosses, VIPs etc. As long as you show up to things on time, dress cute, and don't make a major fool out of yourself, people will think you're really crushing the game.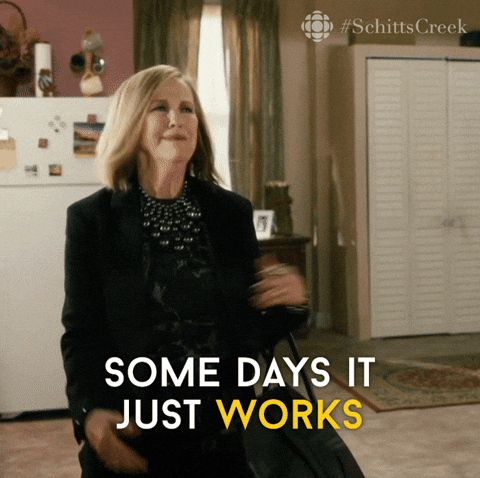 Aquarius
Try not to be so offended this week. No one has ever looked sane getting into a fight with their aunt over politics on Facebook. The relationship between Mercury and Mars has most of us feeling a bit prickly and quick to react. Your poor boyfriend is not trying to offend you with everything he says, so don't trap him by doing that weird word-twisting voodoo you're notoriously good at.
Pisces
Love and distance go hand in hand this week. Mercury and Venus are syncing in your global ninth house. That means you might have to spend time away from the person you love or you might receive an important message from a faraway love interest. There's a lot that can go wrong when you try to start a long distance relationship. You need to evaluate if you just want a pen pal to not feel so alone or if this could be the real deal.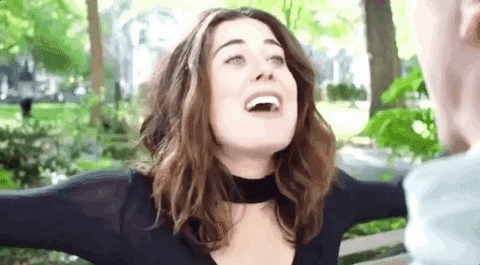 Images: Louis Amal / Unsplash; Giphy (6)