Mercury is still in retrograde this week, and actually, Jupiter is too. In a turn of events that's more surprising than anything that came out of the Stormy Daniels interview, it seems like your horoscope March 26 probably won't be so bad. With the Sun, retrograding Mercury, Venus and Uranus all in Aries, you should start the week on guard for short tempers and overreactions. Let's just say we see a lot of angry long-ass block-texts being sent and received.
Aries
The Sun linked to the Moon in Leo in your signs mean following your heart will lead you to true peace and happiness. This is especially true if your heart is guiding you to a bottomless Bloody Mary bar. Your horoscope March 26 is all about following where your heart takes you. Consider initiating interesting connections with others—maybe those connections will be meaningful, maybe they'll be spicy. Damn, there I go thinking about Bloody Marys again.
Taurus
The planets hanging out in Aries are all hidden in your chart. That means you'll be busy, but most of the action is happening behind the scenes. This is the time to focus on curating your life to look amazing before the attention returns to you next month, when the Sun is in your sign. Your horoscope March 26 focuses on getting both your inside and outside balanced and ready to go. Hit the gym, test out new Instagram filters, put on a face/hair/foot mask. Your time to show off is coming soon.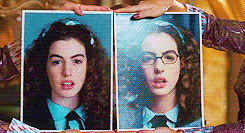 Gemini
You're happiest when you have purpose. Brainy Mercury is your ruler, and not, like, in a nerdy way. While you're riding high with activism from the weekend's March For Life, you need to find a way to fuel your passions during the week as well. Don't let the boredom of the day-to-day distract you from what's really important here.
Cancer
You continue to be high visibility this week with your luckiest day being Wednesday. Watch for a raise, praise, or an unexpected flirtation to lead to more. While things look good during the week, the Full Moon coming up Saturday could really test your patience by Friday. If you let a little bump in the road derail your happiness, you're not the girl I thought you were.

Leo
Your passion for a project you're working on will energize you to get shit done. The Moon in your sign keeps you motivated and in touch with your emotions and purpose. That's great until you encounter someone who disagrees with you on, like, anything. You might want to file those claws a little bit this week, Leo.
Virgo
Trusting your intuition will take you through the week. As an Earth sign, you take a practical, logical approach to most things. But your horoscope March 26 is a double-edged sword: your instincts and not reason will make you the most successful in your dealings this week. So, even though logic tells you it's polite to eat your boss's contribution to the company potluck lunch, intuition will guide you away from getting food poisoning.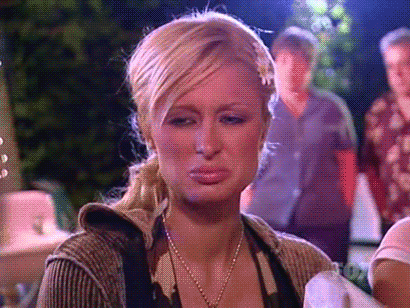 Libra
This week is about your friendships. You're pretty likable. As an air sign, you have the ability to blow in and out of different friend groups like it's NBD. The Sun-Moon link in your social sector could bring a new, empowering connection your way. Think about talking to someone new around the office or expanding your criteria on dating apps.
Scorpio
Like, why are Scorpio betches always so fucking lucky? I mean, how does one sign just always happen to be in the right place at the right time? This week is no different. Your horoscope March 26 wants you to do the damn thing, as Becca K would say. The Moon in Leo in combination with the Sun in Aries can present a new career opportunity. Ask for the raise. Apply for your dream job. Send in your Bachelor audition tape. The world = your oyster.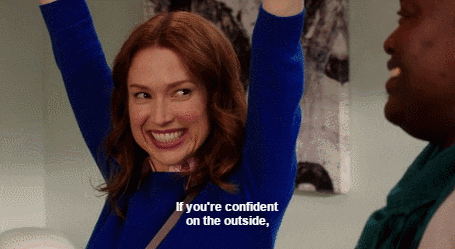 Sagittarius
As a Sagittarius betch, you're always one step ahead. You're probably a trendsetter in your group, but only with, like, cool trends like the best new apps, and not dumb shit, like squiggle eyebrows and armpit hair glitter. WTF? Anyway, trust your intuition this week when someone presents you with "the next big thing." I mean, every time you hear someone phase it like that, they're definitely trying to sell you some multi-level marketing crap. I'm not wrong.
Capricorn
Your practical side as an Earth sign will be challenged by the impractical this week. Mercury in retrograde will make a relationship that's wrong for you seem like it's worth chasing. Or an apartment might seem like the perfect fit for you, except you'll only be able to afford Top Ramen after paying rent. This week, just remember to pull your head out of your ass and think practically about things, even if your horoscope March 26 doesn't want you to. It's not fun, but neither is being a povo dating someone who's cheating on you, right?

Aquarius
Even though you're independent, this week it's fine to take the advice or suggestions of others. The Moon in your partnership zone is a sign that you need to reach out to your best friend, boyfriend, or mom for help with a struggle. Like, you don't have to take their advice, but the Sun in Aries will let you build on what they say to come to your own conclusions.
Pisces
Money continues to be a huge focus for you. Mercury in retrograde will delay what's coming to you. So, like, prepare to not have that direct deposit hit on the day you were expecting or the United States Postal Service to fuck up the delivery of a check you were expecting. Whatever. By the end of the week, all issues get resolved. All is right in the world, and you can treat yo self to a little something before the weekend.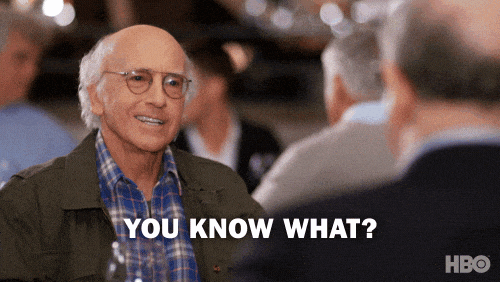 Images: Giphy (6)