It's that time of year again: the annual Victoria's Secret fashion show. As if your latest Instagram feed hasn't already, the public viewing will make us stress-eat, cry over tubs of Halo Top, and promise ourselves that we'll use the gym membership first thing in the morning. However, as usual, we'll only wake up and laugh because there's no way in hell we're going to the gym before 10am. I really do applaud the Angels for their hard work, and by hard work, I mean excessively working out and going on liquid diets. Yes, the Angels are known for their technically good physique, but have you seen their skin? It's fucking perfect. Maybe it's Maybelline, or maybe it's surgery a photo app I've yet to discover. Either way, it's flawless. They clearly take like, really good care of their skin. I know I def would if I had millions of followers on Instagram, too. Their strict routine is honestly one we could follow ourselves if we weren't so lazy, so I've made our lives easier and found their beauty secrets. Here's everything you need in order to have flawless skin like a Victoria's Secret Angel model.
The models don't use just any ordinary face wash. They use a super gentle cleansing milk that's non-irritating and non-drying. A cleansing milk is basically made up lightweight oils that provide hydration, remove a long-wearing contour, and barely leave a greasy residue. Don't get it twisted. This isn't the shit in your fridge. The cleansers are v soothing and clean sensitive skin thoroughly, so your chances of a breakout are like, little to none.

IDK about you, but I have never left the United States of America, let alone be boujee enough to randomly take a two-week vacation to Cannes. If you're one of these people, congratulations, I hate you this is probably for you. Since the Angels travel a whole fucking lot, they're constantly jet-lagged and exhausted. Life is hard when you're a rich, hot lingerie model. Obviously, I can like, totally relate. So, they're always using hydrogel eye masks to relieve swelling and get rid of corpse-like under-eye bags. These masks help keep the sensitive area moisturized and looking alert in case you feel anything but alive the next day.

A top priority of theirs is staying (and looking) hydrated at all times. Not only should you be pounding back water bottles on the regular (instead of just first thing in the AM after a blackout), but your face should also be getting just as much water. Some of their routines require intensive hydration kits to ensure their skin is soft, smooth, and receiving the moisture it needs 24/7. This often includes a hydrating serum, cream, and eye gel to apply all throughout the year.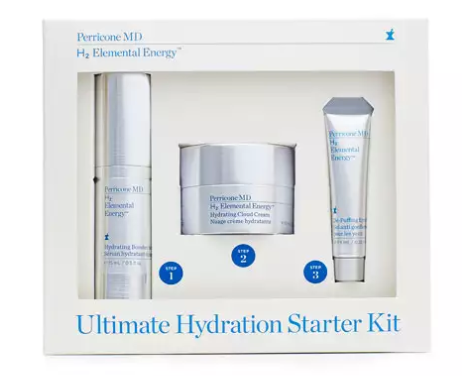 Victoria's Secret models always have glowing skin. I mean, Photoshopped or not, their faces are rays of fucking sunshine. Well, not only do they use a brightening mask in the days leading up to the fashion show, but they also use brightening treatments year-round to maintain their famous glow. This particular treatment contains special intense brightening ingredients and technology to enhance and increase your skin's glow quickly after first use.

Okay, well, the models use a lot of masks if you haven't noticed. The next one they swear by is an oxygen mask, or oxygen treatment. Luckily for you, this isn't some sort of process where your skin is physically pumped with air. Instead, using a detoxifying and deep cleansing oxygen mask delivers the same results. It opens up your pores to allow much-needed air in to help your skin breathe and purify itself. This one leaves a refreshingly cool sensation that totally makes you feel like a brand new woman when you're finished.

I can't stress enough how much I swear by this product. Mario is the solution to all my life's problems, and since I'm such a good friend, I'm letting you in on the world's best secret. This, in particular, is a product the Victoria's Secret Angel's facialist uses daily on their skin. It's perfectly made for rude af overnight breakouts or pesky blemishes you see growing that you want to disappear before they become a thing. The calamine helps get rid of any irritation, redness, and swelling almost immediately after applying. Seriously, it's a life-saver—model or not.