Sophie Turner Gave Birth To Her First Child With Joe Jonas
It feels like approximately 500 celebrities have become new moms so far in 2020, and today, that list got a little bit longer. This afternoon, TMZ reported that Sophie Turner gave birth to her first child with husband Joe Jonas in Los Angeles. In a statement to Billboard, the couple confirmed the baby news, but didn't give any other details. According to the reports, the baby is a little girl named Willa, and I hope this is true, because I love that name. A+ work Sophie and Joe.
Sophie's pregnancy was first reported in February by JustJared and E! News, with multiple sources saying that the couple intended to keep things "very hush hush." But leaky sources aside, Sophie and Joe actually did just that. Neither of them ever made any public announcement about the pregnancy, and the only real confirmation came from recent paparazzi pics featuring a very obviously pregnant Sophie. Sophie basically pulled a Kylie Jenner during her pregnancy, but somehow way less annoying. Hopefully she'll put out a YouTube pregnancy video that's a parody of Kylie's.
Sophie and Joe are undeniably one of the hottest couples, and their baby news is exciting for a few reasons. First of all, I've been calling Joe Jonas daddy for years, but now that it's finally official, I won't get weird looks when I say it. This means that Nick Jonas is now the only Jonas Brother who hasn't experienced fatherhood, but I have to imagine it's only a matter of time before he and Priyanka have adorable children. Oh, and I guess there's also Frankie Jonas, but 1) he's only 19 and 2) I'm not sure he actually counts.
Also, hopefully we can now get back to Sophie Turner's best content: chugging wine and spilling tea. I know there are rules about drinking and breastfeeding (I don't actually know the rules, I just know they exist), but this is honestly the content we need to get us through the rest of this year. Sadly, Sophie can't chug wine at a hockey game this year because there are no fans allowed, but she better do it in the safety of her own home, and post it on Instagram.
Now that baby Turner-Jonas is here, it'll be interesting to see if Sophie and Joe keep things as quiet as they did during the pregnancy, but for our sake, I hope not. Obviously they can do whatever they want, but Joe and Sophie are one of my favorite couples, and I'm always in the mood for cute baby content. Congrats to the new parents!
Images: Dia Dipasupil / Staff – Getty Images; Sophie / Instagram
Joe Jonas & Sophie Turner Are Reportedly Expecting Their First Child
There might be a new baby Jonas on the way, because sources are saying Sophie Turner is pregnant with her first child. The news was first reported by JustJared this morning, with one source telling them that "The couple is keeping things very hush hush but their friends and family are super excited for them." When I first saw that quote, I was a little suspicious. If things were really so "hush hush," what asshole would go running to JustJared? I mean, there are probably many assholes who would do that, but still, I wasn't sure I believed the report.
But now E! News is saying they have confirmation from "multiple sources" as well, and it seems like this is probably the real deal. There's a subtle hierarchy of which tabloids can be trusted over others, and E! tends to be pretty high on that list. Until TMZ leaks Sophie's ultrasound pictures (or like, Joe and Sophie make an actual announcement), this is pretty much the best confirmation we'll get.
While I'm super excited for all the hilarious baby content Sophie Turner will no doubt create, I've got to say, I wasn't expecting her to be the next Jonas wife to have a baby. I would have put my money on Nick and Priyanka getting pregnant next, or maybe more likely, Kevin and Danielle having another kid (or five). I still feel confident that Danielle Jonas will end up with 5-7 children, but today, it's Sophie's turn. Sadly, it looks like we'll have to wait nine months for another viral video of her chugging wine at a sporting event.
MY QUEEN @SophieT pic.twitter.com/hyGFsjgzUa

— jen (@jenshames) March 20, 2019
On top of the pregnancy, Joe and Sophie both have their hands full these days, as they're both working on shows for the soon-to-launch Quibi streaming service. If you're keeping track, that's the same service that Tyler Cameron's new show Barkitecture will be on, so yeah, you might have to subscribe. On top of that, Joe and his brothers are doing a mini-residency in Las Vegas this spring, so it's definitely a busy time for the Turner-Jonases.
While Sophie and Joe have yet to say anything about the news, I'm sure they're hard at work on an announcement that's appropriately extra and hilarious. I would love a full Game of Thrones parody announcement, but I could also see Sophie just randomly dropping the news in an Instagram story that ends with "and that's the tea." Ugh, her mind. Whatever she decides to do, I already love it.
Images: Shutterstock; sophiet / Instagram; jenshames / Twitter
An Inside Look At Joe Jonas & Sophie Turner's Wedding
I really never anticipated that I would be thinking about the Jonas Brothers this much in 2019, but life is crazy sometimes. Obviously, everyone was losing their minds when they released their comeback single "Sucker," but things aren't slowing down. Just in the past 24 hours, they announced their first tour in nearly a decade, performed at the Billboard Music Awards, and had a wedding. That's right, Joe Jonas and Sophie Turner tied the knot last night in Las Vegas, after attending the BBMAs together. We've got the Game of Thrones predictions on lock this season, but this was one plot twist we definitely didn't see coming.
Joe Jonas and Sophie Turner have been together since late 2016, and they first announced their engagement in October of 2017. That's a pretty long engagement, but we had no idea when the wedding was coming. This honestly makes sense, because Sophie Turner seems like one of the chillest people in Hollywood. She's quickly become one of my favorite people, thanks to her DGAF attitude on social media, and this legendary chug seen around the world:
Sansa can hang. The details of Sophie and Joe's low-key Vegas wedding are pretty amazing, especially considering this is less than six months after Joe's brother Nick Jonas married Priyanka Chopra in one of the most extra weddings the world has ever seen. But to each their own, and Joe Jonas and Sophie Turner just wanted a Vegas wedding officiated by an Elvis impersonator. Works for me. There definitely wasn't a People exclusive for this wedding, but luckily Instagram still gave us a closer look at this sacred occasion. Specifically, Diplo documented much of the evening on his IG Story, before he left for his DJ set at a club. Diplo, an ultimate icon.
Looks like Sophie Turner and Joe Jonas are getting married!! pic.twitter.com/zSW17g5cHC

— Myeisha Essex (@MyeishaEssex) May 2, 2019
At the ceremony, country duo Dan + Shay performed an acoustic version of their song "Speechless," because casual. I would've preferred an acoustic rendition of "Tequila," but for some reason no one consulted me on the music choice. Rude. In the video, you can see Sophie and Joe exchange Ring Pops, and honestly this is the kind of beautiful wedding tradition I'm here for. Who needs diamonds when you can have delicious candy?
It's unclear if Joe Jonas and Sophie Turner will have any kind of a bigger wedding celebration, but this intimate, random ceremony feels pretty appropriate for such a fun couple. At the very least, I hope they have time for a kickass honeymoon before Joe gets busy with tour rehearsals. Wherever they go, I just hope that Sophie doesn't forget to post hilarious Instagram stories while they're there. Her stories are basically the only thing getting me through at this point, so I need this. Sansa Stark might not be one of the G0T characters with big d*ck energy, but Sophie definitely does.
Sadly, this means that all three of the Jonas Brothers are officially off the market, closing an important (imaginary) chapter of my life that started when I was in middle school. Kevin, Joe, Nick, I'll always love you guys. Well, Kevin not so much, but it felt rude to leave him out. Now, if you want to bag a Jonas brother, your only hope is 18-year-old Frankie, also known as the Bonus Jonas. Ew. Congrats to Joe Jonas and Sophie Turner, I feel like a proud parent.
Images: @betches, @sophiet / Instagram; @MyeishaEssex / Twitter
Celebrity Couples You Didn't Know Were Set Up
I think most people would agree that dating can be a total pain in the ass. It can be lonely and tedious trying to wade through everyone out there, just trying to find one good match. But if you're lucky, you have some ride or die friends that are always trying to help you out. Whether my friends are setting me up with someone they know or helping me evaluate my matches on Ship, I need all the help I can get.
If you're skeptical about the idea of your friends getting involved in your dating life, I get it. But maybe it's a good idea to let them help you. Lots of your favorite celebrity couples have been set up through friends, and you might not even realize it. Here are some of our favorite examples:
Nick Jonas & Priyanka Chopra
When Nick Jonas and Priyanka Chopra first went public with their relationship last year, it seemed super random. Little did we know, there's one surprising person at the center of their relationship: The Rock. Yes, like Dwayne Johnson. In 2017, Priyanka worked with The Rock on the Baywatch remake, and then Nick worked with him the next year in Jumanji.I'm not sure how much The Rock really played matchmaker here, but he did say that he'll take credit "if they're happy."
Joe Jonas & Sophie Turner
Nick isn't the only Jonas Brother who got a little romantic help from a friend. In 2016, Joe's band DNCE did a song with Hailee Steinfeld, who is friends with Sophie Turner. Hailee revealed that Sophie texted her asking about Joe, and she gave her his number and the green light to go for it. Now Sophie is chugging drinks at sporting events and generally seems very happy, so her bold text definitely paid off.
Taylor Swift & Calvin Harris

This relationship wasn't meant to be, but it was fun while it lasted. Back in 2015, Taylor and Calvin were first introduced by mutual friend (and fellow famous singer) Ellie Goulding. Ellie said that they're both "really awesome and really tall," so she thought they would make a great couple. And they did…for a while.
Cameron Diaz & Benji Madden
Cameron Diaz has been married to Benji Madden since 2015, and Nicole Richie happily takes credit for it. Nicole is married to Benji's brother Joel, and she says that she's "a devoted sister-in-law." Someone please tell me how I can get into this family, because I really want to go to Thanksgiving with Nicole and Cameron.
John Krasinski & Emily Blunt
Truly, I think these two are one of the cutest couples in Hollywood. They also work well together, considering I've had to sleep with a white noise machine ever since I saw A Quiet Place. Turns out, they were set up on a blind date in 2008 by none other than Anne Hathaway. John said he wasn't looking for a relationship at the time, but it was love at first sight when he met Emily.
Jennifer Aniston & Justin Theroux
Jennifer Aniston is one of the most famous and beautiful people in the world, but even pretty people can appreciate some help from a friend. Surprisingly, she was introduced to her ex Justin Theroux by Robert Downey Jr. This seems like, very random, but I guess it's proof that love can happen in literally any way.
Meghan Markle & Prince Harry
This is the setup that made women all over the world question the dedication and loyalty of their friends. The Duke and Duchess of Sussex were set up by a mystery mutual friend, and Meghan insists she didn't really know anything about Harry before meeting him. She's always said the only thing she asked was "Is he nice?," which is what my mom asks me when she brings up a guy I went on one date with six months ago.
So you might not have A-list movie star friends to set you up on dates with other A-list movie stars, but that's not really the point. Dating isn't always fun, and having your friends in the picture can make it a little more enjoyable, and improve your results. Rather than wasting your time (and mental energy) alone on the apps, let your friends in your Ship crew do the heavy lifting for you. Maybe you'll meet your Prince Harry (if you do, please tell him to slide in my DMs), or at least someone decent who won't ignore your texts.
Images: Shutterstock; @priyankachopra, @joejonas, @calvinharris, @benjaminmadden, @johnkrasinski, @justintheroux, @kensingtonroyal / Instagram
Presented By

Every Ex-Boyfriend Taylor Swift Has Ever Written A Song About, Proving She's Psycho
If there's one thing we all know about Taylor Swift, it's that she loves writing songs about the A-listers she's fucked dated. And that she's annoying. Okay, that's two things. Whatever. While we know that each and every one of Taylor's lyrical roasts are about some real man out in the world, it can be hard for anyone but Taylor's most dedicated stans to keep together who she's dated and when, let alone which songs correspond to their breakup. Given that Taylor Swift's love life is a literal rubix cube of hookups, it can be hard to figure out which of Taylor's boyfriends each of her songs is about. Like, when was she dating Joe Jonas again? Was that really NINE years ago? Has Taylor Swift really been famous for the entirety of my adult life? How can one person be so annoying yet so good at writing breakup songs?
Well, I can't offer you an explanation for the last one, but what I can offer you is a detailed timeline of all of Taylor's exes and the songs she wrote about them, because I have way too much time on my hands, apparently. Use this info to wow your friends at a party, or make them concerned for your mental health. Either way, it's free attention.
Taylor Swift, 2006

Taylor Swift's debut album, from back when she was a country star or whatever, is mostly about the high school guys she dated who people only know about now because Taylor became so famous. Still, this album was a pretty good precursor to all the take-downs of her celebrity boyfriends yet to come. In fact, we actually know a surprising amount about the boys in this album, all because they made the mistake of dating Taylor Swift when she was in high school.
"Picture To Burn"
ABOUT: Jordan Alford
WHO HE IS: High school boyfriend
THE EVIDENCE: Friends have said the video "contained references to their relationship." Because just writing a song about someone is not enough.
"Teardrops On My Guitar"
ABOUT: Drew Hardwick
WHO HE IS: High school crush
THE EVIDENCE: Well I mean, she literally says his name at the beginning of the song. Bold move for a not-yet-famous 16-year-old with crimped hair. Taylor truly has been insane for years.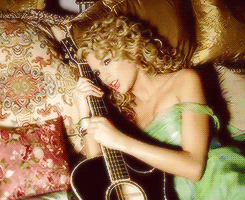 "Our Song"
ABOUT: Brandon Borello
WHO HE IS: Longterm High School Boyfriend, he and Taylor dated for like, a very long time apparently.
THE EVIDENCE: Originally performed at HS talent show when the two of them were dating. You know, before she realized she could start getting with Jonas brothers and shit.
"Should've Said No"
ABOUT: Sam Armstrong
WHO IS HE: HS boyfriend who cheated on her. Little did he know that the girl he was cheating on would become a mega famous pop star known for her epic breakup anthems.
THE EVIDENCE: In the liner notes for this song every S A and M that are in order were capitalized because Taylor Swift is nothing if not a shady, shady bitch who lacks subtlety.
"Tim McGraw"
ABOUT: Brandon Borello
WHO HE IS: Again, this was her longterm high school boyfriend who may or may not be the only ex that Taylor Swift actually likes.
THE EVIDENCE: Lyrics about breaking up for college, which they did. I guess the only way to escape Taylor's rage is to break up mutually, for geographic reasons.
Fearless, 2008

Fearless still falls into Taylor Swift's pop-country phase, but also represents a definite shift in her dating habits because it was released after her first major celebrity relationship with Joe Jonas. It would be only A-lister for Taylor from here on out.
"Fifteen"
ABOUT: Brandon Borello
WHO HE IS: Her longeterm high school boyfriend, again. Taylor clearly was still hung up on this relationship despite the whole "getting super fucking famous" thing. Maybe the reason Taylor can't seem to hold down a relationship is because her true love was Brandon the whole time? Just a thought.
THE EVIDENCE: This is who she was dating when she was 15 so yeah the song is about him.

"Hey Stephen"
ABOUT: Stephen Liles
WHO IS HE: Some musician who toured with Taylor and is part of the country duo Love & Theft. This was clearly Taylor's first attempt at celebrity dating, but I think we all knew she could do better.
THE EVIDENCE: His name is literally the title of the song.
"Forever & Always"
ABOUT: Joe Jonas
WHO IS HE: Arguably the hottest Jonas brother, Joe was Taylor's first big celebrity relationship. The two dated from July 2008 to October 2008 at which point Joe dumped Taylor over the phone. Big mistake, Joe. Huge.
THE EVIDENCE: Lyrics about "staring at the phone" after Taylor had gone all over television to tell people Joe had dumped her over the phone. Clearly she wanted people to get the reference. Very subtle, Tay.
Speak Now, 2010

By 2010, Taylor is still fucking with the country vibe, but has fully converted to only dating celebrities. In the two years between 2008 and 2010, Taylor had already gone through one Jonas brother, a Glee castmember, one of the Twilight guys, and an alcoholic John Mayer. Girl clearly had an agenda, and honestly her ability to cross pop culture heartthrobs off her "to do" list is kind of inspiring.
"Mine"
ABOUT: Cory Monteith
WHO HE IS: Late great star of Glee. RIP.
EVIDENCE: Before Cory and Leah Michele were a thing, he had a month long fling with Taylor Swift. And a month is all Taylor needs to write a song. This one is about a boy she barely knew, and many people think she's referring to Monteith.
"Back To December"
ABOUT: Taylor Lautner
WHO HE IS: The werewolf from Twilight who falls in love with Kristen Stewart's baby in the end.
EVIDENCE: Okay, so this is a bit of a journey. Basically, Swifties think this song was meant to be an apology from Taylor S to Taylor L after they'd just broken up because when Taylor S performed this song at the AMA's she added "it's too late to 'pologize" at the end, which taken to be a reference to a parody video Taylor L made for "Apologize" by One Republic around that same time. Like I said—a rubix cube of hookups.
"Dear John"
ABOUT: John Mayer
WHO HE IS: Katy Perry's ex.
EVIDENCE: As we all know, 20-year-old Taylor Swift briefly dated thousand-year-old John Mayer from December 2009 to February 2010, which would eventually spawn the Katy Perry/Taylor Swift rivalry of today (anybody who believes that shit is about a backup dancer is playing themselves). The song both has John's name in the title and refers to the pair's age difference, so I think it's pretty safe to say this one is about John Mayer. Also John Mayer told Rolling Stone the song "humiliated him" which is hilarious considering he had no shame in dating a woman only two years out of high school.

"Better Than Revenge"
ABOUT: Joe Jonas
Evidence: If you thought Joe Jonas was going to get away with leaving Taylor for actress Camilla Belle, then you don't know Taylor Swift at all. This song goes in not only on Jonas, but his new girlfriend, with lyrics referring to an "actresses" who's "better known for the things that she does on the mattress" (sick burn, Tay!) and the line "she underestimated just who she was stealing from," which is honestly probably very true.
"Last Kiss"
ABOUT: Joe Jonas
EVIDENCE: Joe Jonas, you done fucked up now. JJ had to learn the hard way that you do not dump Taylor Swift on the phone for some rando actress without having any less than three pointed breakup songs about you. The timeline of relationship vs. when song was released points to this one being another dig at Joe.
Red, 2012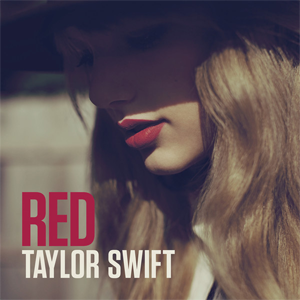 Red was the first album where we see Taylor make the full shift from country star to pop artist, and honestly, it's one of her best. Taylor had also had two more years to grow her celebrity fuck list, which is why Red has pound for pound the most songs about the most celebs than any of her previous or later works. Taylor had fully established her reputation as the breakup queen at this point, and Red is basically her just leaning wayyyy into it.
"State of Grace"
ABOUT: Jake Gyllenhaal
Who He Is: Maggie Gyllenhaal's brother who got to hook up with Heath Ledger in that one movie.
EVIDENCE: Jake Gyllenhaal and Taylor Swift dated from October 2010 to January 2011, which is pretty long in Swift years. As such, basically every song on Red is about Jake Gyllenhaal. The lyric "Twin Fire Signs and Four Blue Eyes" gives this one away. Jake and Taylor both have blue eyes, and they're both Sagittarius, which is a fire sign.
"Treacherous"
ABOUT: Conor Kennedy
WHO HE IS: A fucking Kennedy.
EVIDENCE: From July 2012 – October 2012, Taylor decided to move away from celbrity A-listers to literal American royalty by dating a Kennedy, and she promptly fucked that relationship right up. The two broke up after reports that Taylor came on wayyyy too strong (the prospect of being the next Jackie O was too much for Taylor to handle). Taylor reportedly straight up followed Conor via private jet to his family vacation on Hyannis Port. T-Swizzle literally bought a house in Hyannis Port, the Kennedys' favorite vaca spot. The lyric "I'll follow you home" is supposed to be a (very creepy) reference to this event.
"I Knew You Were Trouble"
ABOUT: Harry Styles
WHO HE IS: Hottest guy in one direction who isn't Zayn Malik.
EVIDENCE: Taylor gave this one away when she performed the song at the Grammy's and used the opportunity to show off her mock British accent (needs work, btw). Then, in case Harry didn't get the message, she went on TV and said of the performance "It's not hard to access that emotion when the person the song is about is standing off to the side of the stage watching." Also, Harry Styles is totally trouble, and you would know it if he walked in.

"We Are Never Getting Back Together"
ABOUT: Jake Gyllenhaal
EVIDENCE: One of Red's biggest his is also another one about Jake, and it's fairly obvious. She references his indie band directly here. Also they had like, just broken up. Plus, Taylor stans say that a scarf featured in the music video is identical to one Swift wore on date with Jake. Sidebar: If you're so into Taylor Swift that you notice something like this, you are disturbed.
"All Too Well"
ABOUT: Jake Gyllenhaal, again
EVIDENCE: It's this scarf shit again! This song refers to a "scarf" left at "your sister's house," which I guess is a reference to a scarf that Taylor left at Maggie Gyllenhaal's house. Very deep.
"Everything Has Changed"
ABOUT: Conor Kennedy
EVIDENCE: As you may or may not know, Taylor Swift has taken to hiding messages in the liner notes of her CDs. This made more sense when people were actually buying CDs, but whatever. The hidden liner note message for this song reads "HYIANNIS PORT," which is a misspelled version of "Hyannis Port," aka the place where 22-yea-old Taylor Swift stalked 18-year-old Conor Kennedy until (we assume) he dumped her out of fear.

"The Last Time"
ABOUT: Jake Gyllenhaal
EVIDENCE: Okay so Taylor Swift must have really, really liked Jake Gyllenhaal. I mean, he's cute and all but like, is he 4+ songs on what is arguably your best album cute? IDK. Swifties say this song is about Jake because of the lyric "Put my name at the top of your list," since Jake had been linked to both Rachel Bilson and Anna Kendrick at the time.
"Holy Ground"
ABOUT: Joe Jonas
EVIDENCE: Just when you thought Taylor was over the whole Joe Jonas dumping her on the phone thing, she's fucking not! This song is all about NYC, and at the time Joe was her only NYC-based boyfriend. You do the math.
1989, 2014

I think we have all had at least 2-3 good angry public cries to 1989 since the time it has come out. If not, you're probably dead inside, and I commend you for it. This album was the nail in the coffin for Taylor's "country girl" image as she went full pop star and honestly, we didn't hate it. 1989 is full of amazing breakup tunes, but there's actually a surprising lack of info regarding who each of these songs are about.
"Welcome To New York"
ABOUT: New York
WHO HE IS: The greatest city in the world.
THE EVIDENCE: New York City literally paid Taylor Swift to write a song about them, because there totally aren't enough songs about New York. Hard to tell who is more desperate here.
"Blank Space"
ABOUT: ????
WHO HE IS: ????
THE EVIDENCE: I only put this here because, given that "Blank Space" is one of the biggest singles off the album, it's kind of crazy we don't know who this one is about. Could it be about Taylor's breakup with the public's favor, after we all wised up and realized she's fucking insane? That's just my theory. If you have any info re: "Blank Space"'s mystery man, please forward them to the Senate Intelligence Committee immediately. The people demand an investigation.

"Style"
ABOUT: Harry Styles
THE EVIDENCE: I mean, the song is called "Style." Also, the lead in the music video looks exactly like him.
"Out Of The Woods"
ABOUT: Harry Styles, again
EVIDENCE: Harry Styles is the big winner for 1989. This song refers to paper airplanes, which is probably a reference to the matching paper plane necklaces Taylor and Harry had while they were together (barf), also she talks about "snowmobiles," which is apparently something they did together.
"Bad Blood"
ABOUT: Katy Perry
WHO SHE IS: Hillary Clinton's campaign chairwoman/pop star with boobs.
EVIDENCE: I know they never dated, but Taylor Swift is literally obsessed with Katy Perry, so it's almost like they did. Everyone knows this song is about Taylor's feud with KP over John Mayer a backup dancer. And the whole girl gang music video thing was obviously an attempt to show Katy and the world who is more popular. Pettines Level: High.

As you can see, Taylor Swift is both a lyrical genius, and a fucking delusional psychopath. Who has the time to hide so many clues in so many songs? But you know what they say, "the more batshit the betch, the better the pop album." So how did everything shake out, numbers-wise? Congrats to Joe Jonas and Jake Gyllenhaal for tying for first place with 4 songs apiece. Honestly, you're in incredible company. Though of course, they could always be knocked out of first if Taylor's next album turns out to just be a 12 song manifesto about her relationship with Tom Hiddleston. Sounds horrible but, knowing Taylor, she'd find some way to make the whole thing catchy AF.
The Second Hottest Jonas Brother Is Offiically Off The Market
Alright ladies, make sure your 12-year-old self is is sitting down, because we have some sad news to report: Joe Jonas is engaged. That's right, Joe will finally be turning in his purity ring to marry Game Of Thrones star Sophie Turner. Honestly, I'm not sure which half of this couple is settling for whom. Have we finally found an example of an evenly matched heterosexual couple? Like, for the first time ever in the history of celeb gossip, I can't think of anything mean to say. They're just like, two attractive famous people who are going to get married and don't appear to be actively cheating on each other. Mazel tov.
For those of you who, like me, had no fucking clue these two were dating, here's some back story. The two have been dating since last November and became Insta official last January. I'm tempted to side-eye how short of a relationship that is before getting married, but whatever, your twenties are for legally binding yourself to someone for life making mistakes.

The couple announced their engagement on Insta, in case you needed more proof they're a millennial dream team.
Turner and Jonas are 21 and 28 respectively, which is like, a fairly legit but still respectable age difference. Scott Disick, take note. Honestly, we're just excited to see what this means for their future careers. Are we going to get a Joe Jonas Game Of Thrones cameo à la Ed Sheeran? Will Sophie Turner dip her toes into a singing career?

For both of their sakes, I sincerely hope not.
Joe Jonas Is Forcing His GF Sophie Turner To Tell Everyone He's Good In Bed
In the late 90s and early 2000s, the Jonas Brothers achieved shocking levels of fame via two means: mediocre-but-catchy pop bangers implicitly about sex, and explicitly not talking about sex in public. Their whole "purity ring" schtick won them the stamp of approval from parents who slept soundly knowing that the wholesome young musicians to whom their teenage daughters were masturbating would never do the same thing.
But 15+ years later, how do you resurrect a career when your former fanbase has grown to realize the tingly feelings in their no-no zones were the work of biology, not satan? Little JoBro Nick built a lucrative career writing songs about how he'd totally beat up any guy who looks at you funny (corollary: must be no larger than 5'7″, 150 lbs). Kevin is, and always has been, irrelevant (or so I'm told by my female friends). But middle JoBro Joe? He's dusting off the old playbook. His band, DNCE, still implies sex in their songs—except now they just couch it in hip millenniulz nonsense innuendo like "cake by the ocean." As for the not talking about sex in public thing, he's traded the purity ring for whatever, uh…. this is.

I've been staring at this photo of a perpetually 16-year-old Joe Jonas and Sansa Stark for like 2 hours now, and the whole thing is so self-evidently absurd that I'm still struggling to formulate a take. Gay jokes aren't ok or funny anymore, but between Tim Tebow and now Joe Jonas, his ex-gf Olivia Culpo is quickly earning a reputation of being the Hot Girl Who Dates Guys Who Won't Fuck. People are going to start asking questions, is all I'm saying. Sophie Turner is now one date with Aaron Rodgers away from being in similar territory.
Also, how does the message written on her hand come into being? Was it her idea, or his? Does he know it's there? Does she know it's there? If this was a planned event (and everything is for people grasping at the fringes of A-list status), how did that conversation go?
JOE: Hey Sophie, you know I'm a man's man who puts the good sex into beautiful females, right?
SANSA: Aye Joseph, yiv told me a many toyms now.
JOE: Right, so… Would you be willing to, uh, communicate that to the world? It'd reinforce that I'm a strong human with powerful male sex organs who does phenomenal whoopie-making on other humans who are attractive because of their soft female reproductive parts. Plus, it would make you seem more "grown up" to your fans.
SANSA: Oy, of carse Joe.
JOE: Why are you Irish now?
SANSA: Oy.
So yeah, I dunno what to make of Joe Jonas being (apparently) so good in the sack that Sophie Turner decided to coyly advertise it on the back of her hand.
You know what? I bet his stupid band has a stupid new single coming out called "Good Good," and this is all just a publicity ploy. If that's the case, I'm throwing my computer into the fucking ocean, no cake necessary.
Head Pro gets down to Jonas bros. music, and will sell parts of his body to say so for a small fee. Email him at [email protected].