The Best 'Bachelor' Recap You'll Ever Read: Fantasy Suites Or House Of Horrors?
Happy International Women's Day, people!! What better way to celebrate empowering women than by watching a conventionally attractive man rail three of them in one weekend? That's right: Fantasy Suites are here! If it feels weird to watch what is essentially a three-day orgy take place during the height of a pandemic—you're not alone in those feelings! Never mind that Heather probably had to undergo more testing to drive that minivan within five feet of production than any of these people will have had before they swap bodily fluids for 72 hours straight. But you know, cheers to love and all of that.
Two weeks ago, Matt narrowed his group of women down to the final three: Michelle, Bri, and Rachael. But before we get to the sex, Matt tells us he can't move forward in his Bachelor journey without first solving his daddy issues. Um, Matt, I'm glad you're working on yourself and all of that, but don't you think you should have worked on those intimacy issues before coming on a show that ends in a rapid-speed engagement? It took me and my therapist an entire year just to talk through the time the samples boy at Costco did not return my flirting, and you think one ambush is gonna cut it?
Okay, Matt is even gigantic compared to his own father. How is he so tall? He could fit his dad in the pocket of his jeggings!
MATT: You cheated on my mom and that has permanently altered the way I trust people and engage in romantic relationships.
MATT'S DAD: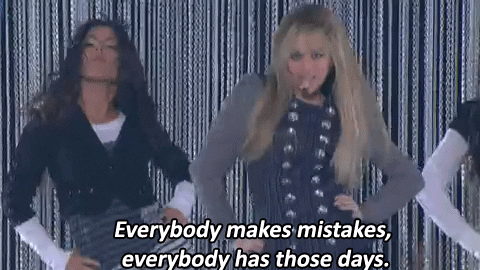 This conversation feels very… not staged. I'm shocked. Matt is being open and vulnerable. At one point he cries in the interview room. This is the most emotion I've seen out of him all season, and I'm including the time he almost killed Bri with a dune buggy.
I'm not sure what Matt was hoping to get from this conversation, but their talk ends amicably. Matt's dad says he's going to try more. Matt says he'll try more too—he'll try more to muster up the energy to pretend to want to bang those three women who are in love with him. All is right in the world.
Michelle's Fantasy Suite Date
Now that Matt got the Chuck E. Cheese thing out of his system, he's ready to make sweet, sweet love to the longest-limbed human I've ever seen. You can tell Matt is really into Michelle because he came dressed to the date wearing jeans that are actually painted on him. Matthew! Save something for the bedroom, buddy!
For the day portion of the date, Matt takes Michelle to the Pennsylvania Dutch Spa. I think this is supposed to be relaxing and romantic, a way for Matt to literally butter Michelle up before she finds out in the fantasy suite that Matt's open-eye kissing thing extends to other parts of the bedroom as well…
Okay, I've never watched a fantasy suite date before that made me this nervous for a girl's pH levels. They're pouring hot butter on each other, rubbing oatmeal into every crevice of their bodies, soaking in baths of what I assume is unpasteurized milk—this entire date is a cautionary tale my gyno told me to scare me about getting UTIs.

The more Matt and Michelle talk, the more I feel like they are pretty perfect for each other, which I'm sure means Matt will run as fast and as far away from her as possible. Michelle talks about how her parents taught her to model healthy, loving relationships. Matt says he didn't have that growing up, but Michelle still thinks he's her person anyway. I really want these two to work out. I mean, with wingspans like that, if they ever procreate their children could reform Mt. Olympus! Think of the possibilities!
More evidence that Matt is super into Michelle: He shows up to dinner showing zero skin from the chin down. Seriously, where does this man shop? How does one amass a wardrobe that consists of turtlenecks and skinny jeans and almost nothing else? ABC, I need answers!
MICHELLE: I would truly love the opportunity to get to know you better.
ALSO MICHELLE:

Michelle accepts the overnight invitation, and BOY, to be a fly on the wall when she explains this to her fourth graders in a few weeks. I'm sure little Ethan will ask her the hard questions again, like if she came or if she just moaned a few times until he stopped jabbing the walls of her uterine lining and called it a day.
Okay, why does this morning after look so tame? They're lounging on the bed and Michelle is wearing an entire outfit underneath that silk robe. The only signs of any intense ardor is a singular rumpled pillow on the ground. Like, did they lose sleep having hot sex or because Michelle taught him the song to remember all the U.S. Presidents? I honestly can't tell.
Bri's Fantasy Suite Date
Bri's up next, and she's about as confident about her place in Matt's heart as I am that I can pull off mom jeans. She was his last pick at the last rose ceremony, and thinks that might be an indicator of where their relationship ranks compared to his with the other girls. I'm not going to say this is all in her head, because the "fantasy" date he has planned for her involves hiking boots and a tent from Costco's summer sale. Like, she knows you already rubbed hundreds of dollars worth of raw milk all over Michelle's supple body yesterday, and you think she's not gonna judge that y'all's first time involved thermal underwear and a rock wedged in her spine?
BRI: You know how to pitch a tent?
I have a feeling she is not talking about where they're going to sleep tonight. No one could "pitch a tent" in pants that tight.

Oh okay, phew. Bri is allowed out of Matt's Blair Witch Project and taken on some semblance of a real date. For the evening portion he takes her to an actual dinner at a place with an actual roof over their heads. A far cry from the boiled water and power bar situation Bri was probably envisioning hours earlier.
Wow, Bri looks absolutely stunning this evening. I wish I could wear a dress like that and not have to be encased in head-to-toe Spanx or undergo some sort of structural engineering with Kim K's body tape.
Matt and Bri bond over their absentee fathers, and he is really using this same story to get into all of their pants. Like, no script change or anything from when he gave this speech to Michelle. Bold. I guess this is the least his dad could do for him. He didn't need quality time, he just needed this story to recycle in case he ever felt like getting laid.
Okay, Bri understands what to pack for a night alone with your man. The cameras cut to their morning after and she's draped in lace and silk. She's cooking breakfast with pants that have slits up to her vagine. She's pulling out alllll the stops. I just really wish I could see this for her. I think Matt is attracted to her and understands her, but they're almost too similar or something. I don't think he wants to end up with someone who has a similar family situation. But perhaps I'm reading too much into these strangers' lives.
Rachael's Fantasy Suite Date
Rachael is last this week, which I'm convinced was a strategic move on production's part so the viewers back home could watch her slowly come apart at the seams over the last 90 minutes of this episode. I will say, her crying and pouting routine is really showing her age. What? You're telling me you've never slept with a guy who's actively sleeping with other people while he's emotionally invested in you? What are you, 12? Grow up.
Rachael asks Matt how he's been, and boy, is that a loaded question. Matt can tell that Rachael is being weird and he has questions. Well, get in line, buddy, because so do I. First up: what's going on with the cut-out of that crop top? Why the belly button? Is it a Gen Z thing? Is the U-shape important? ABC, I need answers!
Okay, Rachael is being reallll pouty on this date. She freaks out halfway through their ceramics activity and pulls Matt aside to talk privately. Nothing is more of a mood killer than insecurity, let me tell you.

RACHAEL: This week is the lowest I've ever felt.
MATT: Well if it makes you feel any better, Bri had to pitch my tent for me!
Matt, she doesn't want to hear about your handjobs! Keep that stuff to yourself.
I just don't understand why Rachael is so freaked out. She just graduated college, like, yesterday. Surely casual sex is a culture she can understand!
By the evening portion of the date, Rachael has completely forgotten about the fact that Matt has swapped more bodily fluids in the past 72 hours than a Walgreens COVID test kiosk. Rachael shows up to the dinner in a hot little red number that has Matt actually licking his lips at the sight of her. Vomit.
I think he knows she's really hot and really into him and it's giving him the craziest boner. Also, watching him be so into Rachael, who (all controversies aside) is clearly the youngest and most immature out of the ladies he has left, is making me think less of him. If this is the kind of girl he wants to pursue, then he's not ready for marriage. YOU'RE A SHAM.
The Rose Ceremony
We don't even get a morning after from Matt and Rachael's date, and that's how you know the sex was good. They couldn't even tame it down for the cameras. I'm imagining Rachael staggering out of that suite, her neck raw from Matt's turtleneck chafing. It's best that footage remains in the vault, I think.
Instead, we jump straight into the rose ceremony. All of the ladies are decked out in black, which I can only assume is because they are mourning the loss of their dignity. Carry on, gals.

HOLY SH*T. Bri is going home? But she's wearing a high-neck dress! She's speaking his love language!! This is possibly the worst rose ceremony to be sent home at. Now all of America knows who gives the worst blowjobs. Plus, she left her high-powered job for this. My heart is truly breaking for her.
And that's all she wrote, kids! See you next week for the epic finale to a season that definitely wasn't already spoiled for us five weeks ago. Until then!
Images: @bachelorabc /Instagram (2); @ABC (2); Giphy (1)
The Best Bachelor Recap You'll Ever Read: The Women Tell Nothing
My my my, Bachelor Nation is crumbling right before our eyes, no? Between Rachael Kirkconnell's racism scandal, Chris Harrison's racism scandal, Taylor Nolan's racism scandal, and Rachel Lindsay being bullied off Instagram because psychos are blaming her for other people's racism scandals, I just can't keep track anymore. Thankfully, I'm not here to talk about that today. I'm here to tackle what really matters: sex. Because tonight is fantasy suites, aka the episode where the microphone operators have to creep outside a bedroom until they hear a woman half-heartedly fake an orgasm. Make it quick for their sake, ladies!
Wait, what is that you tell me? They've switched up the order and tonight is The Women Tell All? I should have known that your regularly scheduled recapper Ryanne would only give up this week for one reason. Thanks pal! I'll kill you later! Looks like I will be writing about 30 (almost) adult women screaming at each other about nothing for two hours. Shall we walk the plank together?
We jump right in, and the show makes a point of letting us know that this episode was pre-recorded before Chris's disastrous interview with Rachel Lindsay. We get it, producers! Aside from the fact that you hired Chris, never once did a deep dive on any contestants' social media before casting them, and barely included people of color until 2017, this is totally not your fault!!
Right off the bat, I feel like the women are sitting way too close to each other. It's almost like ABC wants to wipe out this entire group of tattletales and bullies with a deadly virus. Hey, I hated this season too but you don't have to kill them! Though I guess that might make ratings go up…
Early Confrontations
Chris starts out by reminding the women that he blindsided them with new arrivals weeks after the season had already begun: "One of the interesting things that happened this season: five new people arrived." I love how he's acting like these women just wandered out of the forest in tacky ball gowns, walked up to the Nemacolin, and knocked on the door because they just HAD to meet a man who's addicted to turtlenecks and embarrassing TikTok dances. 
Ryan tells Chris that she was offended when she arrived because she was called a hoe. Victoria was, of course, offended that Ryan was offended. 
VICTORIA: "People made fun of my bra straps and I just laughed it off"
ALSO VICTORIA:
View this post on Instagram
So this whole interaction was to get us to look at your bra, wasn't it? I'll admit I fell for it. And I don't hate it. 
Katie vs. The Girls
As it turns out, people hate a rat more than they hate a bully. Duh. Snitches get stitches. Ever heard of Fredo Corleone? Some of you didn't grow up in an Italian-American family in New Jersey, and it shows. Pretty much all the women blamed Katie for creating the toxic situation in the house, because it got worse once she told Matt. 
MARI: Katie started the fire
KATIE:


If you know, you know. 
They also came at her for being the hardest on Sarah, and only saying that everyone should be nice to Sarah after finding out about her dad. Katie says to them, "It's called learning, it's called growing." Wow, she's already honed that standard Bachelor Nation non-apology. I dare them to find any old damning tweets of yours, girl! Did you go to any distasteful events recently? No worries! You know what you'll say! 
This is not the way I was expecting this to go. The internet loves Katie! But, the internet is not 25 women that Katie called a bully, circling her and baring their brand-new veneers at her menacingly. The better to eat you with, my dear! 
Don't worry Katie, the internet still loves you!
View this post on Instagram
Brittany In The Hot Seat
Chris Harrison calls up Brittany to the hot seat. He reminds us that she was called a "high-end escort". TBH I think it's nice of everyone to add high-end in there. Look, rumors aren't cool, but at least Anna made her sound fancy in the process of being terrible. Brittany talks about her trauma from the rumor and Chris nods along solemnly as if he didn't throw a suggestive wink every time he previewed the "most salacious accusation we've ever heard on this show." 
Anna apologizes, but does still claim she had heard that Brittany was entertaining men for money. This is a classic Real Housewives move, and I'm low-key impressed. Like, "I'm sorry I said your husband was cheating, but it's not my fault that I heard your husband is cheating." Anna also continues to claim that she got so many messages about Brittany because "Chicago's a small town." Anna! Chicago has nearly three million people in it! Just because you and your best friend once spotted someone you're pretty sure was Michelle Obama getting out of a limo at The Bean does not make it a small town! And I can tell you it wasn't her! 
Even with all those caveats, Brittany accepts Anna's apology. You're a better woman than me, Brittany. Apologies are nice and all, but if I were her I'd make Anna pay to scrub those damaging Google results. Just an idea for you, Brit! 
"Outrageous Footage"
We are 35 minutes into this episode and they are already airing unseen footage. This does not bode well for the content of the rest of the episode. It seems that all the group dates that went straight to cocktail hour on the show were actually Fear Factor-esque. Touching bugs, stuffing their faces with food, wandering around the great outdoors—idk what the editors were doing this season, but I promise those episodes were not so jam-packed that we couldn't have kept 30 seconds of Kit getting lost in the wilderness.
kit lost in the woods #thebachelor pic.twitter.com/JHDJmBY8Np

— saint sagittarius (@HoleScandal) March 2, 2021
I swear the theme of all these dates was, "watch these girls vomit and then feel them up!!" Like, I get that you have limited options this year, but I feel like attempting to cause grievous bodily harm to the women every episode wasn't totally necessary. 
Katie In The Hot Seat
Chris brings up Katie and legit says "YOU SHOWED UP WITH A MAGIC WAND." That is a vibrator, sir. And I would really not like to find out that the reason he called it a "magic wand" is because that's the name of the brand-new line of vibrators he's created to go along with his romance novels. God, I beg of you, please spare us. 
We, of course, get a 10-minute clip of Katie's story with Matt, and as they pan back to her she's crying. Do we think it's because she's sad about Matt or because she's sad she wore that parka on national TV? You're trying to get someone to want to bang you Katie, you're not going out to walk your dog at 6am when no one can see you. 
Katie wonders, "is there anyone out there for me?" I'm sure we'll see that pasted all over her Bachelorette ads soon. At least it's better than "Let's do the damn thing!"
Abigail In The Hot Seat
The second this sweet creature sits down in the hot seat I'm reminded how Matt did her dirty. 
CHRIS: What happened? You guys were so into each other, had so much chemistry, and then he dumped you. Why couldn't he love you?
ME:

Chris says that Abigail being on the show has had a massive impact on the deaf community. Oh good! Another community he can offend in an interview! You know behind the scenes the producers are just wetting themselves saying "our ratings with the deaf community have skyrocketed! Which underrepresented group can we target next!" Actually though, Abigail is an angel, and this broken franchise doesn't deserve her.
Pieper In The Hot Seat
Okay, is everyone going to get a one-on-one sit down with Chris tonight? Will our misery never end? They're really scraping the bottom of the barrel at this point. Maybe next we can get the masseuse who worked on Tyler's back up there. Or the skydiver responsible for Rachael's head contusion. Or Katie's vibrator! Just dress it up in an LBD from Revolve and prop it up on the couch. It will fit right in and I'm sure the conversation will be very stimulating.
There's really no point to this interview. Every single person that comes up to the hot seat is forced to rewatch their "love story", and then Chris says "tell daddy how much it hurts," and then he dismisses them because daddy doesn't actually care. It. Is. Boring. 
Serena P In The Hot Seat
The word "hot seat" is already giving me PTSD. If this recap ends abruptly, please look for me shaking in a corner somewhere on the west coast of Florida. 
Chris is disappointed in Serena. He thought she was the one. 
CHRIS:


ME, SNORTING INTO MY WINE: Didn't he see that awkward sex yoga date?
And now Serena is crying. Come on Serena!! You don't have to do what the other girls did! We know you didn't like him! Put that Visine back in your sleeve.  
Chris tells Serena he thinks she might regret her decision and that she might still love him. 
SERENA:


Wow. I'm starting to think Chris really never could read a room and it took Rachel Lindsay to point it all out to us. 
Matt In The Hot Seat
Matt finally shows up to his party, and it is a disappointment to say the least. WHAT IS ON HIS FACE?
View this post on Instagram
Chris and the women say they like it and sweetie, they are lying to you. That thing is like making out with a shag rug. 
Victoria immediately turns on the waterworks and tells Matt she was offended by the fact he told her she needed to "self-reflect" when she left. Who's sensitive now, Queen V? Matt tells her, "when people ask me about you I only have good things to say." I guess laughing when his friends mock her body is technically a loophole to that statement. But with all the apologizing going on tonight, he couldn't muster one up? I guess he was a wimp this whole season, why stop now?
I really don't understand the purpose of the women airing their grievances. Who cares? It's over, and it was fake. If Chris asked me if I had any last words for Matt I'd shout "wear less turtlenecks!" And then GTFO. 
Can we get real for a sec? Does anyone seriously think we need these tell all episodes anymore? They reveal nothing new—contestants have already explained their terrible actions to the point of exhaustion on social media, and half the people there barely even appeared on the season. They should be more like Bravo reunions or not exist at all. Let's accuse each other of f*cking a married ex-MLB player! Who has a drug problem?! Make it exciting! These moments may be messy, but at least they are real(ish). I feel like The Women Tell All was basically everyone reading a press release their publicist wrote for them. In the words of anyone who's ever had a job, this could have been an email. 
Chris ends the episode by saying, "trust me, you have no idea what's coming." No, Chris of February 4th, 2021, YOU have no idea what's coming. And we're out! 
Images: ABC/Craig Sjodin; Giphy (4); bachelorettewindmill, tvgoldtweets, victorialarson_/Instagram; holescandal/Twitter
The Best 'Bachelor' Recap You'll Ever Read: I Hate It Here
Well, well, well what a week it has been for Bachelor Nation. It was already hard enough that we had to say goodbye to Dildo Girl, our favorite camp counselor and sex positive queen, BUT now we gotta deal with Chris Harrison and the rest of the Bachelor franchise acting like racist trash? I'm not going to rehash the entire problematic exchange (you can read all about it here), but I will say it's almost like the franchise only chooses to support diversity when it's convenient and/or popular for them to do so, and not because they genuinely have a desire to share Black and Brown stories. But I'm sure ABC and Chris Harrison are taking all of our feedback and are using this time as an opportunity to grow. And by "time" I mean the one to two episodes Chris Harrison will be sidelined from hosting to focus on "accountability." To be fair, I'm pretty sure that's how long cancel culture works for middle-aged white dudes in the country anyway. 
Moving on to this week's episode, and to drama that doesn't make me want to set fire to everything on this earth: Heather is in the houseeeee! Last week, Heather Martin of Colton's season (and Hannah Brown's TikTok videos) decided she was so bored in quarantine that she would literally do anything for human interaction, including willingly walking into this hostage situation in progress. Of course, Matt is the hostage in this scenario. The women have completely descended into a mob rule/Lost Boys type situation here. I would not be surprised if that bloodcurdling scream Pieper let out after Heather interrupted her alone time with Matt was some sort of code for her people on the outside to call in a ransom on one of Matt's turtlenecks loved ones. 
We definitely think the producers had to feed Matt Heather's name, right? Heather says that Hannah shared with her some "stories about his heart" and it's like, I don't want to hear one more story about Matt praying before he eats a Costco free sample. Give me the dirt. Why don't these people ever share stories about their friends having one too many at half-priced wine night and throwing up in their purse in the Uber ride home. Paint a realistic picture of their future partner, I beg of you!
I'm still just so shocked that Heather had the audacity to roll up here in her minivan halfway through the process. The logic is just not there. If Matt really wanted Hannah B to pick out a girl for him, he would not have gone on The Bachelor, he would have responded to the group chat.
View this post on Instagram
I love that Heather thinks there's any chance in hell those girls are going to let her sit on that couch with them. Before she can even get out her name, the girls immediately start coming for her throat and it is BRUTAL. They're freaking vultures. *turns the volume all the way tf up*
PIEPER: Sounds like you're Bachelor hopping. 
Okay, Pieper. Like you aren't going to swap fluids in Mexico with half of Bachelor Nation once this is all over. Please. Also, PIEper is clearly taking out all her lifelong anger over having to spell her name like that into this 20-second interaction with Heather. That's the only cause for this much hostility. 
Matt also cannot believe that Heather had the audacity to roll up here in her minivan halfway through the process. He must have said the word "minivan" at least three times in the last 30 seconds. Yes, it was a real sacrifice, Matt. Her Instagram brand will definitely suffer. 
Heather keeps saying how serious she is about this process, but Matt doesn't seem to be buying it. I'm sorry, but did no one show him her quarantine footage?  She Rapunzel-ed her hair out a window for him! She practiced making out on her hand for him! How is that not commitment? 
Matt must sense that if he entertains this Heather thing for any longer, he might find that Pieper's people have destroyed the necklines to all of his favorite turtlenecks. He's got to put an end to this ASAP before anyone else gets hurt. He tells Heather goodbye and she seems way too upset about this. It's okay, sweetie. I'm sure he'll catch you on Raya in a few months when he's single again! 
Going into the rose ceremony, Matt makes a speech commending the ladies for how they handled Heather's presence this evening. I'm sorry, but what exactly is there for him to commend? They made her cry! Middle school girls locker rooms are less toxic than what just took place on my screen. 
Speaking of toxic, at the rose ceremony, we say goodbye to Chelsea and Serena C.
Matt just lost about 10 pounds of negative energy now that Serena and her eyelash extensions are gone. I could not be more thrilled. Justice for Dildo Girl has been served!!
Serena's One-On-One Date
Even though Abigail and Jessenia are the only girls who haven't received a one-on-one with Matt, he invites Serena P on the first one-on-one date of the week. Yikes. He says that he chose Serena because it's the perfect date for them as a couple. First of all, tantric yoga? Seriously? This might have been the perfect date for Dildo Girl, but not for the girl who just visibly cringed at the sight of you in cropped leggings. Second of all, who would ask for this?? Just because you say things like you believe in "chakras" doesn't mean I'm buying that a girl doing splits on your face has anything to do with your emotional growth as a couple. I'm already wishing I could pour bleach on my eyeballs.
Ooof, Serena is not into this. She says this was way outside of her comfort zone. I love that this girl says she's not into public affection but signed up for a show where the camera man is contractually obligated to zoom in on a man's fingers inches from her labia. Matthew, HANDS!!

Matt is visibly upset that Serena isn't enjoying his date, and I have a feeling Serena could be going home for this. All because she didn't like having to avoid eye contact with his chubby for the last 90 minutes. Shame.  
Well, it appears true love can conquer all, even a grown-ass man wearing Lululemon. The evening portion of the date goes way better for the two of them. Matt realizes that just because a woman doesn't want to poorly reenact the kama sutra in front of God and Ashli the tantric yoga instructor, that doesn't mean they aren't compatible as a couple. Serena gets the date rose, securing the first spot in the hometowns lineup. 
The Group Date
The group date this week is strange because there appears to be no actual activity tied to it. Instead we're dropped straight into footage from the cocktail hour, making it less of an actual date and more of just Matt making out with girls in different corners of a hotel lobby. So, basically, what he was doing before he became the Bachelor. It's sweet that he's going back to his roots this week. 
The most shocking revelations during the date come from Bri and Kit. Bri confesses that she had to quit her job in order to continue on Matt's season. I may or may not have let out a strangled gasp at that proclamation. We aren't told what exactly her job entails, but the internet is speculating that it's a big f*cking deal. I can't believe she resigned from her job during a global pandemic, when unemployment is at a historic high, for a man wearing a turtleneck and a ladies leather jacket. Bri, honey, whyyyyyyyyyy?
Kit is also full of confessions this week. She lays down some ground rules for Matt and one of those is that if he wants to get engaged then she needs to… finish school?? Okay, she is too young for this show. She just said that having kids by 25 is a long-term investment for her!! Those are words that came out of her mouth!! MY GOD, the Disney Channel has older talent on their roster! I feel like I'm taking crazy pills! 
View this post on Instagram
Kit ends up self-eliminating after the group date. She says it's because she still has doubts about their relationship, but I have a feeling her famous mother would disinherit her if she allowed an ABC production crew into their home. Not for COVID safety purposes, but just like, primetime television? In this house? Ew. 
Next up on the chopping block: Abigail. If I'm being honest, Abigail has been struggling for weeks now. She hasn't had very much alone time with Matt and even admits that they've only ever had "a few good conversations." Yikes. That's practically Bachelor code for "friend-zoned." 
She asks Matt straight up how he's feeling about her and he all but jumps at the excuse to send her home. Trash. TRASHHHHH. 
ABIGAIL: I'm the kind of girl who makes men realize they want someone else.
ME:

ARE YOU F*CKING KIDDING ME WITH THIS, MATTHEW? I WOULD GO TO WAR FOR THIS GIRL. Abigail is truly too pure for this Earth and she's got me in my feels with this exit interview. He keeps sidelining these down-to-earth, authentic women, in favor of girls whose resumes include things like "has swipe up capabilities on IG" and it's making me sick. That said, Abigail, I know this hurts, but you just dodged a bullet, girlfriend. His jacket literally squeaked when he hugged you goodbye. 
Rachael ends up getting the group date rose, but the real winner is the camera work being done here. The losers look completely crestfallen, like the producers just asked them to choose between deleting their Instagram accounts and staying on the show for one more week. They keep panning between the losers, sitting dejectedly on the sofas, and Rachael and Matt trying to swallow each other's faces in the next room. It's just so…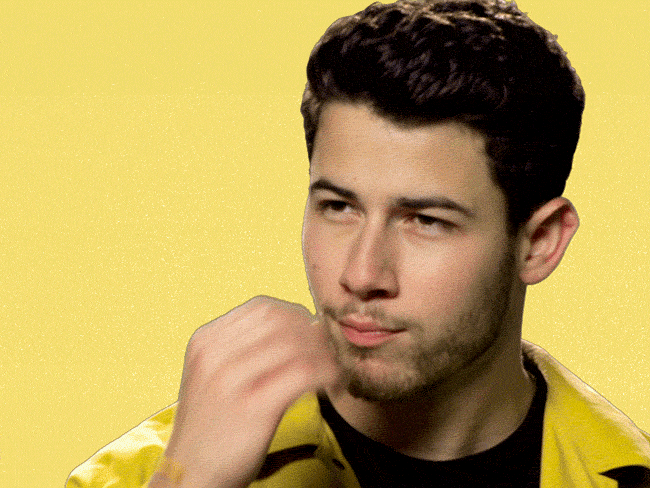 Jessenia's One-On-One Date
It's crazy that Jessenia is an actual contender for hometown dates because all I know about her is that MJ once gave her two for flinching. Like, I just learned the proper spelling of her name this week. This is a problem. 
Okay, I would hate dating Matt. He says "I'm an adrenaline junkie" with far too much chaotic energy for my liking. I'm not even on this date and I'm already about to update my life insurance policy just in case. Jessenia, on the other hand, is thrilled. She's like, "this is what life with Matt could be like!!" Yeah, a series of near-death experiences and premature aging. 

Also, does this feel like the kind of date they should be on right before hometowns? How does watching a girl wreck the sh*t out of a fancy car tell you anything about if you're ready to meet her family? It just feels super shallow and superficial to be having before such an important week. Case in point: Jessenia starts talking about her family, and you can tell Matt is super uncomfortable. He'd like to go back to the part where he had her spread over the front of that car. 
God, he loves to dangle those roses in front of their faces right before actively not giving them out. It's sick. He's like, all but caressing Jessenia's face with it and then he's like PSYCH!! YOU'RE OUTTA HERE!! Look, I'm not saying these are indicators for sociopathic behaviors but I'm not not saying that either…
Honestly, we should have known he was going to send Jessenia home when he showed up to dinner wearing a sweatshirt and not a turtleneck. Really, he couldn't have been more obvious. 
The Rose Ceremony
Going into the rose ceremony, there are only three girls up on the chopping block: Michelle, Bri, and Pieper. Personally, I would love to meet the woman who thought it would be cool to mutilate the spelling of "Piper" for an entire person's lifetime, and so, would selfishly would like Matt to choose her if only for my own entertainment. It's really what he's here for anyway. 
I guess I'm not meant to have nice things because Pieper is going home, making our final four: Michelle, Bri, Serena, and Rachael. Okay, I LOVE that Pieper says nothing to Matt on her way out, just barrels right into that limo. He's lucky this girl doesn't have access to his home address because I have a feeling he would come home to find his belongings ablaze if she did. 
And that's all she wrote, kids! Hometowns are next week, and I can't wait to see what the ABC interns are able to craft up as a representation of a hometown since traveling is still out. Here's hoping we get more "New York-style pizza" from the Sbarro's down the street and another papier-mâché carnival cobbled together with rubber cement and the crayons they found at the hotel's lost and found. Until then!
Images: ABC/Craig Sjodin; Giphy (4); @bachelornationspoilers /Instagram (1); @thebetchelor /Instagram (1) 
UPDATED: The 'Bachelor' Drama With Rachael Kirkconnell & Chris Harrison, Explained
Can you believe that just a week ago I was over here thinking that this season of The Bachelor's biggest racism problem was a few fragile white girls bullying the other contestants? I mean wow, things sure did escalate quickly, because now we have a frontrunner with a social media rap sheet of behavior that ranges from "should have known better" to "overtly racist". And if that wasn't enough, we also have a host (Chris Harrison) who went on television to defend her, in response to which there is now a change.org petition with over 10,000 signatures calling for him to be fired. Harrison has since apologized, but there is a lot to unpack here, so for those of you that don't follow Bachelor Franchise controversy like it's a toxic ex that you still have feelings for, let me break it down for you.
Rachael Kirkconnell's Problematic Social Media History Emerges
Piecing together a Bachelor contestant's personality, political beliefs, and any problematic skeletons based on their social media history is today's version of the game Clue, and I'm ready to open the envelope on Rachael displaying a history of racism. TikToker feministmama has summarized all of the evidence that's out there on the internet that ABC couldn't seem to find (or just didn't care to). I encourage you to watch the videos, but here's the TL;DR version. Among other things, Rachael:
– Liked insensitive photos on social media (such as one with a Confederate flag displayed, and people wearing culturally insensitive costumes)
– Culturally appropriated indigenous culture at multiple costume parties
– Re-shared QAnon conspiracy theories, and most notably:
– Attended an "Old South" plantation-themed ball in 2018
Look, much to my parents' disappointment, I am not a lawyer. But I think we can all agree that the evidence points to this being a very bad and pretty racist look. And these stories have been circulating for a few weeks now, so if any of it was false you'd think that Rachael would have said so by now. I know ABC has a lot of control over when contestants can speak publicly and what they can say, but if Rachael could confidently say "those pictures are Photoshopped," then I think they would have let her.
What Does Matt James Think?
I've been watching Matt as the Bachelor for over six weeks now, and I still couldn't tell you anything about him other than: he's tall, he likes to work out, and he's really into Jesus. So as a lead who hasn't had much to say all season, it's not surprising that he hasn't had much to say about this. Especially since it seems pretty likely he chooses her and maybe they're engaged? 
In response to questions about the allegations against Rachael during an interview with Entertainment Tonight on February 2, he said, "Rumors are dark and nasty and can ruin people's lives. So I would give people the benefit of the doubt, and hopefully she will have her time to speak on that."
First of all, an actual photo of her at an Old South themed event is not a rumor, second of all, this statement has "vetted and approved by Bachelor production" written all over it, and third of all, this response has big "Garrett getting exposed for liking problematic memes" energy. Judging by this response alone, it seems like Rachael goes pretty far in the show, if she doesn't end up winning.
And Now A Word From Chris Harrison
Unlike Matt, Chris Harrison (unfortunately) had a lot to say on the matter, sharing close to 15 minutes of his thoughts on Rachael, what he likes to call the "woke police" and for some reason, a bonus mention of racist games he played as a kid growing up in Texas (literally, why?), during an interview with Rachel Lindsay, the franchise's first Black lead, on ExtraTV. Although he later apologized (more on this later), his words were pretty on-brand for Harrison and Bachelor production, and by "on-brand" I mean, he made excuses for racist behavior and instead put the blame on those calling for accountability aka the aforementioned "woke police''.
During the chat, Chris Harrison basically claimed that back in 2018 (three years ago, for those of you counting) when Rachael attended the Old South ball, she couldn't possibly have known that romanticizing slavery was bad, that she deserves "grace, understanding, and compassion", and that we should give her time to reflect and wait patiently for when she is ready to speak. To me it felt like Harrison was defending Rachael like he has his own Antebellum plantation-themed wedding planned for the spring and he doesn't want to get sh*t for it. And if you, like Chris and Matt, still want to give Rachael the benefit of the doubt, here are a few things that happened prior to Rachael attending that racist-ass ball in 2018: 
– The Kappa Alpha national office (the fraternity that hosted the ball) had officially banned these events for being "culturally insensitive" in 2016
– Rachel Lindsay's 2017 season of The Bachelorette aired, where a contestant's racist tweets were kinda a big deal
– The BLM Movement was founded (2013) in response to the acquittal of Trayvon Martin's murderer and gained traction from countless other similar situations
Bachelor Nation (Sort Of) Entered The Chat
It looks like I am not alone in being infuriated by what comes out of Chris Harrison's mouth when you let him say more than "ladies, this is the final rose tonight". A petition calling for him to be fired has thousands of signatures. Bachelor alumni were also incensed, and took to social media to share their thoughts.
Former Bachelor contestant and outspoken critic of the franchise, Ashley Spivey, was vocal on her Instagram stories and shared a number of tweets criticizing the interview:
We can leave grace and space for learning while still demanding accountability. I feel like @chrisbharrison expresses more empathy for people who romanticize the confederacy than people who are harmed by white supremacy in this clip. So disappointing. https://t.co/Lw2BabkLpb

— Emma Gray (@emmaladyrose) February 10, 2021
Rachel Lindsay responded to the same thread with, "my days are numbered," perhaps alluding to the fact that this may be the final straw in her relationship with the franchise (she hosts the Bachelor Happy Hour podcast with Becca Kufrin). 
My days are numbered

— Rachel Lindsay (@TheRachLindsay) February 10, 2021
And Taylor Nolan, a contestant on Nick Vial's season of The Bachelor and season four of Bachelor in Paradise, called Harrison out on Instagram: 
View this post on Instagram
Since Chris Harrison's interview, some others in the franchise have spoken out about the controversy, but thus far, we're still waiting on any comment from Rachael or the franchise as a whole.
Followed By, An Apology From Chris Harrison
Approximately 24 hours and a million Twitter call-outs later, Chris issued an apology:
View this post on Instagram
Look, I'm glad he said something—I have to admit, I did not expect it. But is it just me, or did this apology somehow manage to sidestep any actual condemnation of racism? He ends his apology with a "promise to do better", and I can't wait to see what "better" means. 
UPDATE: 
In the 24 hours since we first published this article, many more members of Bachelor Nation shared their concern and criticism of Chris Harrison's words and support for Rachel Linsday, who has often been a lonely voice when it comes to holding the franchise to account. The women from the current season issued a joint statement:
View this post on Instagram
And ABC finally let Rachael Kirkconnell finally said something, posting this apology on her social media accounts:
View this post on Instagram
As Rachael herself mentioned in her Instagram story, this apology is not for me or anyone who isn't a person of color to accept.
This does feel like a pretty big moment for the franchise, one where a majority of its "nation" is taking a stand against racism and anyone making excuses for it. Here's to hoping this is the moment production finally decides to make a change.
Images: ABC/Craig Sjodin; emmaladyrose, therachlindsay / Twitter; taymocha, chrisbharrison / Instagram
The Best 'Bachelor' Recap You'll Ever Read: Justice For Dildo Girl!
Well, well, well, what do you know? Another Monday come and gone where instead of doing the laundry that's been piling up on my floor, threatening to swallow my dog whole, I'm instead chained to my TV, investing what's left of my time, energy, and life force into a man whose entire personality is wrapped up in his ability to wear a turtleneck. This is truly my cross to bear. 
The 2-On-1 & Rose Ceremony
Last week, we left things off with the introduction of a 2-on-1: MJ vs. Jessenia. As a reminder, MJ has not put on concealer even once during her entire stay in Pennsylvania, which tells us that she has absolutely nothing to lose going into this fight. Then there's the fact that she's, ya know, terrifying. Matt might not have a choice about who he's going to eliminate. Once MJ gets through with her, I'm willing to bet the only things left of Jessenia will be hair extensions and body glitter. 
Jessenia tells Matt that MJ is the last of Victoria's gang of middle school bullies. She says that everything MJ does comes from "a place of malice," to which Matt responds, "that's a bummer." A BUMMER?! A bummer is when you accidentally step in gum, not when you find out the girl you want to bang likes to spend her free time stealing people's lunch money and giving swirlies. 
View this post on Instagram
Honestly, things are not looking good for Jessenia. For one, who even is she? Has she been on this show for the last six weeks? I couldn't say. Also, MJ defending her actions rn sounds a lot like me not apologizing for bad behavior after a blackout. "I'm mentally and emotionally exhausted and now I'm having my character attacked. Also, I left my card at Papaya Dog so I'm a little fragile, okay?!" 
MJ: I had a weak bitch moment, but now I'm back.
Okay, I didn't realize MJ was a goddamn poet. Brb just going to change my last will and testament to include the stipulation that this phrase must be written on my headstone. The voice of our generation, people. She should be a motivational speaker.
Jessenia's like "you know what Meredith" and I'm f*cking dead. She brought out the first names!! She means business now. Next, the hoop earrings come out. 
You can tell Matt just does not care about this feud. He created a safe space for the women last week! What more do we want from him?? Also, I imagine that when Chris handed him the date card for this, he was like, "a 2-on-1 with who and who??" I mean, he probably remembers MJ for her hair, but Jessenia he definitely only managed to recall because an intern held up a cue card with her name on it. 
Oh WOW. Meredith goes home?? I'm shocked. There aren't even any words exchanged between the two on her way out, just exaggerated eye-rolls during her last camera confessional in the limo. Makes you long for the days when 2-on-1's ended with a girl being stranded on an island realizing she's gonna have to Castaway her way home.

#tbt
Back at the rose ceremony, Matt decides to forgo the rest of the cocktail hour entirely and head straight into eliminations. The girls hear this and act like Chris Harrison just told them that they'll need to sacrifice grandma at the rose ceremony if they want to make it to next week. Girls! This is not that serious! God, I wish the things that were "emotionally draining" for me were cocktail parties. You know, instead of small things like my potential unemployment, a global pandemic, and dying alone. 
Here's the body count from tonight's rose ceremony:
Lmao, I love that Ryan won't leave. She's still lined up with the other girls hoping Matt won't notice if she blends into this crowd of tulle and hairspray. Nice try, girl! I will say it's that kind of psycho energy that lives up to our namesake. Well done, Ry. Well done.  
Thank You For Your Feedback
I can already tell that production is going to spend a stupid amount of time this week trying to stir up drama between Katie and Serena C. Why? I guess with Victoria gone and Matt proving that a spoon has more personality than him, they needed to do something for ratings. That said, coming after my girl like this certainly ain't it.
Here's how the drama started: At the rose ceremony, Serena was pissed that she didn't get any alone time with Matt so she blamed it on… Katie? This culminated in a screaming match between the two the next day and Serena whispering "sex positivity" like someone who has only ever faked orgasms, including with herself. Honestly, I have nothing to say about this fight. Katie is perfect and at the end of the day she'll be fine. Meanwhile, Serena is being held together by eyelash glue and not much else. 

THE QUEEN HAS SPOKEN. GOODBYE. 
Pieper's One-On-One
Before I even dive into this date I would just like to have it on record that Pieper's mother should be reimbursing me with hazard pay for having to type out "PIEper" so many times in this recap. That is not a correct spelling of a name, this is a form of wartime torture.
Matt picks PIEper up in the dead of night and, god, is that ANOTHER turtleneck?! What is he hiding under there? I feel like at the end of the season we're going to learn Matt was the woman in that scary fable English teachers always made us read growing up. You know, the one who had to wear a choker necklace at all times or her head would roll off her neck? It's the only reasonable explanation for all the turtlenecks!!

Matt walks PIEper through some sketchy woods and and it's like, is murder the activity for today's date? Are they going to compare serial killer documentary notes and see who knows more about disposing of a body? Because I could get behind that…
Matt pulls a lever from behind some shrubbery, and an entire carnival lights up. Okay, there's no way that lever turned all of that on. I'll suspend disbelief for a lot, BUT NOT THAT, ABC. Also, I hate carnivals on principle, so I'm already not loving this date. They're like, nuzzling noses and all I can think about are the toothless sex predators who usually run those machines. Ah, the ambiance.
View this post on Instagram
This date is generically cute and so are Matt and PIEper as a couple. We learn that PIEper's issue is that growing up her mother didn't say "I love you" enough to her. So, she was given not enough positive affirmations, but far too many vowels for one name. The horror. 
PIEper gets a rose and a personal country concert that literally no one asked for. I'm not sure who I feel more uncomfortable for rn: PIEper as Matt tries to get to third base with her in front of God and Temecula Road, or the band for actually having to come out of quarantine to sing to a crowd of two horned-up Instagram stars. It's a hard no from me all around.
The Group Date

This week Matt really wants to focus on his connections with the women. So, naturally, his first thought was bowling. Okay, I really can't get over how much better this resort is than La Quinta. Everything at La Quinta was like, "we could… have a pool party?" I mean, is this an activity more appropriate for nannying when the weather is sh*t then as a romantic outing with a harem of women? Absolutely. But at least it is an activity. 
Of course this date is not just something the producers thought of to torture Kit's delicate sensibilities (you know she asked production if she could get bowling shoes with the red bottoms). The women are also going to be pitted against each other for our entertainment in the hopes of winning some alone time with Matt.
CHELSEA: I expected there to be a twist but not the twist they use literally every week.
Yeah, girl. It's wild how that shakes out. 
View this post on Instagram
Despite Chelsea being very thrown off about the "twist" her pink team manages to win. Now that I'm seeing Chelsea and Michelle stand next to the other girls, I'm not surprised they landed the W. Michelle's arms make Michael Phelps' look stumpy. I mean seriously how tall are these girls? I feel like they could hold a magnifying glass over me and watch me sizzle on the sidewalk, they're so tall. 
Matt has not the heart to send the losers home without any alone time. Rachael's in that group and he really wanted to suck face with her later. No, the blue team is allowed entry to the premises but their punishment is having to compete with Chelsea in her little lime number while trying to create sexual energy out of a bowling uniform. Good luck, ladies!
Nothing else of note happens on the group date. Serena P tells Matt she's falling for him and Chelsea tells Matt she's falling into a pit of anxiety. Romantic! Somehow Michelle comes away with the rose.
Katie's One-On-One
Our queen, Dildo Girl, gets the final one-on-one date of the week. Wow, what a fun sentence to write. Makes the massive loans for that college degree all worth it. Matt pregames his date by playing pool with Tyler C. He wants advice from someone who has done this before.
MATT: I've seen this process work for Tyler and I want it to work for me. 
Um, how did this process "work" for Tyler exactly? He didn't find love! He came in second! If by "work" you mean that he got to bang Gigi Hadid and club hop with Kylie and Stassie, then yeah, I guess you could say this process "worked" for him. Is that how you're measuring success these days, Mattie?

Matt tells Tyler about Katie's "cactus sized vibrator" and it's like… that vibrator looked pretty normal sized to me? Please tell me you're not one of those guys who gets weird when a girl brings a little extra help into the bedroom. How else do you expect her to cum? From, like, you and your sexual prowess? Lol. That's cute, sweetie.
Also, hearing their tinkling little laughs is giving me PTSD from watching that video of the two of them cackling over comments body shaming Victoria. Watch what you say about my girl Katie, boys. 
Ah, I see Tyler C is not only here for his "success story" but rather to serve as eye candy for the audience back home. ABC really understands their base, then. Matt invites Katie to help him torture his friend during his spa day, and I'm guessing this is the part where we're all supposed to see that Matt has a personality?? Honestly, I've seen scarier pranks in a middle school girls locker room. 
Watching Katie and Matt snicker over the masseuse calling Tyler "Kyler" is making me a little sad, because I just don't see this for her. I'm getting a lot of buddy vibes here. 
As we transition into the cocktail portion of the evening, I'm worried Katie doesn't realize this is a one-on-one date. Why does she look like she's going to a work dinner where she'll have to fend off advances from the older partners? She's wearing a puffer coat, for chrissakes! I've dressed sluttier to a 10am status meeting. Come on girl, show some cleavage at least!
Their dinner feels… bland. And I hate saying that because Katie is my QUEEN but I just don't see it for them. Matt feels the same because he sends her home before they've even had a chance to "cheers" to love. I mean, he does pick up the rose first and dangle it in front of her face like an asshole, but eventually he gets to the part about sending her home. Katie, I'd like to thank you and your cactus-sized vibrator for your service this season. You will be missed. 
The Return of Heather
Earlier this episode Heather Martin (little miss never been kissed from Colton's season) rolled up HOT to the substitute Bachelor Mansion. And by "hot" I mean in a rented minivan that had major bible study carpool energy. 
HEATHER: Hey Chris! Do you think you can tell these guys to let me in? It's me! Heather!!
CHRIS HARRISON: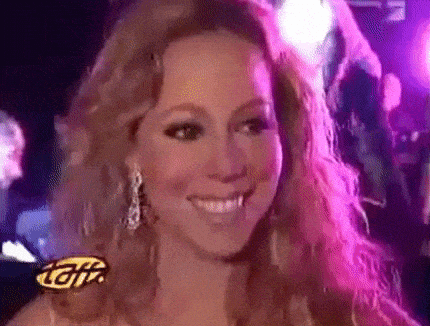 I love that Chris is like, "I'm not sure if you heard but we're in quarantine over here and I saw you shot-gunning Lime-A-ritas with Hannah B at Venice Beach on IG last Saturday, so I can't really let you in." Way to hold your ground, Chris! 
Heather tells Chris that even though she's never met Matt James in person before, her bestie Hannah B says they'd be perfect for each other and so she just had to drive across the country in the middle of a global pandemic to see if Matt is better at closed-mouth kisses than Colton. Well, when you put it like that, Heather, that doesn't sound deranged at all! 
View this post on Instagram
Production puts Heather in quarantine and spends several moments throughout the episode "checking in" on her. Heather seems like the kind of girl who got one "you're hilarious" comment on a TikTok, took that feedback, and f*cking ran with it. It's the only explanation for the comedic atrocities happening on my screen rn. Haven't you embarrassed yourself enough, Heather?
Eventually, Heather is allowed out of her cage and arrives at the substitute Bachelor mansion in her minivan (seriously, this is giving me so much life!!), dressed like Bridal Barbie. My favorite part about her entrance is when she couldn't figure out how to open the revolving door. She, like, paws at it for a second and then looks around for help before a cameraman finally takes pity on her and helpfully mouths "push." I mean, if the other girls are feeling so threatened by her all they need to do is dangle a shiny object in front of her and back away slowly. That'll keep her distracted for hours. 
Matt is trying to play it like he's never seen Heather before in his life, but he is being wayyyy to touchy-feely with his hands. Like, do strangers touch each other like that? The touching is very familiar. 
While Matt deals with Heather, the rest of the ladies are busy filing their manicures into shivs in the lobby. They are pissed. Serena C's eyelash extension is pulsing with fury, Serena P is butchering her adjectives. Things are about to get rage-ful, folks! See you next week!
Images: ABC/Craig Sjodin (2); Giphy (3); @bachelorabc /Instagram (1); @reality_hoes_ /Instagram (1); @bachelor.tea /Instagram (1); ABC (2); @mattjames919 /Instagram (1)
The Best 'Bachelor' Recap You'll Ever Read: The Girls Have Gone Wild
Well, betches, we are back for yet another week of The Bachelor, or as I like to call it these days, What New And Exciting Personality Will Queen Victoria Develop Next? Truly, it's thrilling to consider. 
Last week, we watched Victoria pull the single greatest PR stunt since Kris Jenner turned a sex tape into a billion-dollar career. She managed to not only redeem her middle school bully status within the house (while still looking and acting like the hungover raccoon she's always been) but she also managed to make the girl with the dying dad into look worse than Ted Bundy. I've never seen such a thing take place in this franchise. I mean, Victoria looks like someone better suited to be cussing out a gas attendant at a WaWa. She shouldn't be able to hold any sway over these ladies and their reputations! Make it make sense!
KRIS JENNER WATCHING QUEEN V DESTROY SARAH FROM HER LIVING ROOM, ALREADY ON HER SECOND BOTTLE OF CHARDONNAY: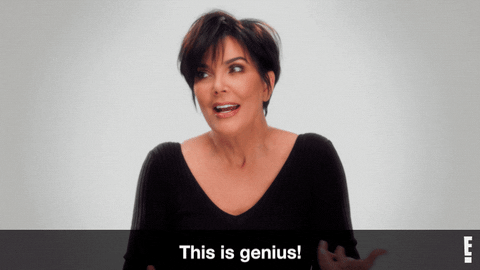 I will say, every week Victoria looks more and more beat up. Like, why does she look like she just escaped the Texas Chainsaw Massacre? Has Harry Potter destroyed one of her horcruxes or something? What's really going on here?
The rest of the group date from last week (because, yes, we still have to finish out a group date) goes about as well as can be expected. Matt looks like he would rather be in a dark room listening to "Drivers License" and sniffing Sarah's pillow, but he manages to muster up a small amount of energy to show up for the rest of the ladies. The way he puts it is that this is HIS journey, and he's not going to let anyone ruin it for him. I believe he stole that line directly from an episode of My Super Sweet 16 when Ava's dad refused to import foreign male models to act as eye candy for the occasion. It has the same energy, does it not?
MATT SOLDIERING ON THROUGH HIS BACHELOR JOURNEY: 

The only stand-out moment from the evening comes in the form of Chelsea, or as the viewers back home know her: the bald hottie. I know that came out a little callous, but I meant it with all the kindness in my heart (or at least whatever's left in there that hasn't completely festered). Chelsea is STUNNING, y'all. I mean I know she's a model, but still. Matt definitely agrees with my findings because instead of listening to Chelsea deep dive into her complicated relationship with her hair as a Black woman in a white society, he's trying to see how far he can slip that hand up her thigh. Matthew! Hands!!! 
The Rose Ceremony
We get a rose ceremony almost immediately, and the women are weirdly optimistic. They seem to think that Sarah was the only thing standing between them and their happy ending with Matt, as if there are not 18 other women still competing for his heart on this show. This feeling is only reinforced when every single girl in the house says they're excited to get their time with Matt tonight. Look ladies, optimism has no place on this show. The minute you show an ounce of happiness, production will be there ready and willing to burn down your childhood home if it means they can get some waterworks out of you to up their ratings. Don't be so naïve! 
Going into the rose ceremony, Victoria proclaims that she just needs a few minutes alone with Matt to solidify their relationship. Honestly, I think she's going about this all wrong. The less she speaks to him, the more likely she is to survive another rose ceremony. Nose to the ground, honey! Nose. to. the. ground. 
HAHAHAHAHA stop. Did Chris Harrison just break up their conversation by asking to steal Matt for a sec? Watch out, Chris. You don't know what Queen Victoria is capable of; better sleep with one eye open.
WHAT. WHATTTTT. NEW GIRLS ARE COMING TO THE HOUSE? Is this even legal? Also, Matt does not look excited about this at all. He was already barely holding off a coup before this, now he'll be lucky to escape his season with both his eyebrows after this development. 
CHRIS HARRISON: We're bringing in more new women for you, Matt! Isn't that exciting, buddy?
MATT:

The girls are coming in by the truckload, and Matt looks like he has seen less carnage on a football field during rivals week than what he's about to witness when he walks back into that rose ceremony. I mean, how is he going to explain Brittany's presence without being immediately drawn and quartered by the women? She walks in and tells him she wants to "make up for last time" and then shoves her tongue down his throat. BRITTANY! She might as well have slipped a condom into his wallet while she was at it. 
Anna is acting like she's heard alllll about Brittany because they both live in Chicago, but isn't Chicago home to like, millions of people? Like, do you know her or did she just show up on your explore page on Instagram? Be honest here. 
Meanwhile, Chris looks very unperturbed that his lead is about to be mauled alive by a pack of rabid former beauty queens. They've done nothing this quarantine but perfect their Keto diets, Chris! They've been training for this!! Does he not realize that this room is about to be a mess of hair extensions and blood??
Speaking of body counts, here's who gets eliminated at the rose ceremony:
Khaylah

Kaili

Kim (the lone new girl to get sent home)
I'm shocked that four out of the five new girls who showed up tonight got roses. They didn't even get to sit in on a full rose ceremony! They probably spent longer with the med team getting nasal swabbed for a COVID test than they have with Matt James! So, I guess when Matt said earlier that this was "HIS journey" he really meant "HIS journey with the hottest women on this show." That's the only reason I can think of for why he would keep complete strangers on this show. 
The Group Date
I guess the producers could tell Matt was scared for his life, because they bring in Ben Higgins to put some pep in his step. For those of you who don't know, Ben Higgins is a former Bachelor and the first to ever say "I love you" to two different women in a season. Why ABC continues to give this guy any airtime is beyond me. It's not like this process worked for him. He met his fiancée by sliding into her DMs. To be a fly on the wall when they tell their kids their love story started with Daddy sending Mommy a message that said, "your Instagram makes me so horny, can I get your number?" If People doesn't cover this in their wedding exclusive, they're crazy!
The group date this week involves some sort of fall-themed obstacle course that looks like it was thought up after someone ate too many edibles and watched a marathon of Gilmore Girls. Of course Victoria treats the entire spectacle like it's her own personal civil war. For christ's sake, Victoria, this isn't the "Bad Blood" music video, they just told you to wear a squirrel suit! 
HOW VICTORIA THINKS SHE LOOKS ON THIS GROUP DATE: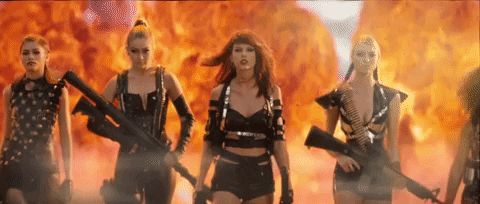 HOW SHE ACTUALLY LOOKS ON THIS GROUP DATE: 

Honestly, this is horrifying. They just told these women—women who are gainfully employed and presumably have college degrees, or at least very rich fathers—to carry those acorns in their mouths like baby squirrels. Ladies, this is not what we marched for! 
No one is worse behaved on this date than Anna. And she is terrifying. I'll be seeing those chompers of hers in my nightmares, I swear. Anna starts a rumor that Brittany is an escort. I think she actually says that Brittany "entertains men for money" which, like, who among us hasn't? Grow up, Anna, we're all escorts when we don't want to drop $18 on a vodka cran.
Anna asks Brittany straight-up if she's an escort in front of the entire group (and casually all of America when this finally aired). Brittany, of course, denies the escort rumors, along with the rumors that she shot JFK and fabricated the 9/11 attacks. Truly, they hold about as much water in terms of rumors. Where did you get your intel, Anna? Parler? 
View this post on Instagram
What I can't understand from this entire Anna/Brittany feud is what Anna hopes to achieve by doing all of this. Obviously, she's feeling threatened by Brittany and her connection with Matt, but there has been a crazy amount of outright slut-shaming this season. The amount of times I've heard "hoe" and "whore" tossed around is astonishing. First of all, I firmly believe that we should all be reclaiming this word so as not to let men weaponize it against us. A woman is allowed to do whatever the f*ck she wants to do with HER OWN BODY with whoever she wants to do it with. Secondly, this is 2021! There's absolutely no way Anna is going to walk away from this exchange as the hero. She's going to be ripped apart on the internet for this, and deservedly so. How she can't see this train wreck coming from a mile away is beyond me. 
Sidenote: Matt is kind of the worst. He seems to be passively watching as the women shred each other apart one "can I steal you for a sec" at a time. He can see how hostile it is in the house and is doing nothing to manage it. Instead, he seems content to let that hostility fester and the women verbally eviscerate each other behind his back. I get that he hasn't done this before and so maybe he doesn't understand the dynamics of living in a house with a bunch of other people who are trying to bang the same person you are, but he does have working eyes and ears. There's really no excuse. 
Michelle's One-On-One Date
I still can't get over how bold it was for Matt to ask one of the new girls on a one-on-one date. Like, I can't decide if he actually likes her or if he wants Victoria to shave her head in her sleep. 
I don't have much to say about this date. Michelle seems super genuine and the two of them appear to have a decent amount of chemistry. That said, I also feel like Matt could carry on an engaged conversation with a stapler. They go on a hot air balloon which is firmly tethered to the ground. Like, it's a stationary hot air balloon. Their "once-in-a-lifetime view" consists of an aerial shot of the hotel and the freeway down the street. I hope they don't leave this part out of their love story when they tell the kids!
One of the most memorable parts of the date comes when Michelle quotes Maya Angelou and is genuinely surprised that Matt is able to distinguish it as a Maya quote. You can tell she was hoping to pass it off as her own. Honestly, don't feel bad girl, a producer was definitely holding that answer up on a cue card behind your back!

The Second Group Date
The second group date of the week will be a boxing date. I think the date card reads something like "you gotta fight for love" and all of the girls know to immediately start filing their nails into makeshift shivs. This isn't their first cage fight, ABC. 
To prep them for their fight, the girls will be trained by world class boxing champ Mia St. John. You gotta wonder what she did in a past life to deserve this fate, especially as you take in the look of shock and disgust on her face as she watches these women fake spar. On the one hand, she has girls like Serena who are willing to lose a kidney if it means taking out their opponent. On the other hand, there are girls like Kit who are wondering if a punch to the face will f*ck up their fillers. I truly feel for you, Mia. 
And what do you know, these fights are an all-out brawl. I've watched lions dismember gazelles on the Discovery Channel with less bloodlust than is currently taking place on my screen. Someone is definitely going to go into concussion protocol after this date. 
MATT WATCHING THESE FIGHTS RN: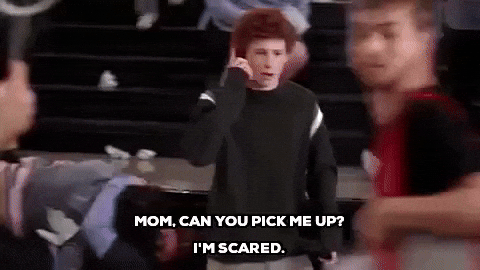 Cut to the cocktail party, and Matt thinks he's some sort of hero just because he stopped the cage fights before anyone was permanently maimed. Oh, honey, baby, sweetie, no. You've only whetted their appetite for fresh blood. 
Enter Vibrator Girl, who just wishes we could all get along like we used to in middle school, and takes it upon herself to make Matt aware of the drama in the house. I've seen a lot of girls over the years try to bring the Bachelor into house drama and it usually amounts to their ultimate downfall. That said, Katie actually handled this super maturely. She didn't name names, she just very calmly explained the situation and gave him some action items for the next rose ceremony. I honestly think Vibrator Girl might be a producer plant. As in, she's actually a board-certified therapist who is there to perform incognito wellness checks on the ladies and make sure the lead doesn't jump a fence. 
We'll have to wait until next week to see if Matt actually does anything with this information. If he does choose to intervene and doesn't start his rose ceremony speech with anything other than "oh hell no I did not leave the south side for this" then it's a missed opportunity. Until then!
Images: ABC / Craig Sjodin; Giphy (6); @bachelorettewindmill /Instagram (1); ABC (1)
The Best 'Bachelor' Recap You'll Ever Read: 50 Shades Of Please Stop Talking
I think I speak for all of us when I start this recap off by saying: OFF WITH HER HEAD!!! I am, of course, referring to Queen Victoria. (Not the matriarch of the most famous royal bloodline in history, but the matriarch of slob kabobs. You get it.) Thus far on The Bachelor we've been treated, and what a treat, to two episodes that are entirely too Victoria-content-heavy. Normally, I quite enjoy a villain. The manipulation, the pettiness, the drunkenly slurred insults—you could say that I see something of myself in them. But it's almost insulting to suggest that Victoria, of the black bra straps and smudgy eyeliner and puffy under eyes—that Victoria—is a threat to anything other than the tenuous grasp I have on my sanity. But alas, I saw production put a wig on a mop and call it a "ghost" on a haunted group date last season, so there's really no limit to how far they'll bend reality for the success of a plot line. 
Which brings us back to the rose ceremony! When last we left off, Queen V had set her sights on annihilating the weakest link in the group: Marylynn. To be fair, she did choose her mark well. Marylynn seems like the kind of girl who apologizes if a stranger sneezes across the street. Victoria, meanwhile, is the kind of girl who would cut a girl's brakes if she were running against her for Alpha Delta Pi social chair. Mar Mar really didn't stand a chance. 
Okay, I forgot about the Sarah fainting thing. It seems the girl has been watching a little too much Bridgerton. That's a total Lady Cowper move. I love how the medic is all "do you need oxygen?? A hospital??" and she waves him off like she's good with just a few hits of Matt's cologne. Yeahhh, I'm starting to think this was less about Sarah feeling a little lightheaded and more about Sarah feeling a little manipulative. 
Honestly, I've never seen a room so quickly and thoroughly decide to forgive one villain and revile another. I guess all the prayer circle Jesus talk is reserved for asking God to forgive your sin of eating carbs before 11am, not wishing a girl who's already face-planted once this evening extensive bodily harm. Got it. 
KHAYLAH: Do I feel bad for Sarah? Yes. Of course. But also…

WHAT. HE GIVES VICTORIA THE ROSE?! She legit looks like she showed up to the rose ceremony hungover after a 10-day bender that involved several bar fights and zero sleep. How could he pick her!! I would love to hear Marylynn's take on all of this. No, seriously. I've heard leaves rustle at a higher decibel than how she's talking directly into a mic rn. 
The Group Date
Today's group date theme is "get uncomfortable",  which is funny because is that not also the tagline of this franchise? I mean honestly, what's more uncomfortable than the entire premise of this show? I'm sorry, but a man dating 30 women at once? And each "date" involves a scenario that is either mildly pornographic or offensive to some cultures/religions/etc.? In any other world this would be grounds for a Special Victims Unit investigation at the very least. 
Ah, I see the real reason for this date. It's a shameless plug for Chris Harrison's "erotic" romance novel! I love how Matt asked for "uncomfortable" and Chris Harrison immediately thought of the content of his book. At least he understands his own writing! 
The ladies are told to write an erotic next chapter featuring themselves and Matt James. Not only will this be an exercise in creative writing, but they will also be doing a public reading of their work just in case physically writing the words "moist for you" wasn't punishment enough. Tbh, I truly can't wait to hear these girls (who were saying the Lord's Prayer but a week ago!) now go into public and excruciating detail about all the things they'd like to do with Matt James' penis. It's about to go from "our father who art in heaven" to "daddy can I" real f*cking quick.

As I anticipated, this is a train wreck. I've never felt more uncomfortable in my life. Matt keeps saying how proud he is of the vulnerability these girls are displaying, but my idea of vulnerability does not involve turning the comments section of an OnlyFans post into a seductive Haiku. It just doesn't. Kit starts talking about fingertips down her spine, Dildo Girl looks like she's a minute away from busting out her X-rated Harry Potter fanfic for the occasion (she totally looks the type, don't lie!), and Victoria's has more redactions than one of Trump's tweets. I'm pretty sure the college creative writing degree in me just shuddered in disgust. 
No one walks away from that date feeling more confident than Dildo Girl. A sex positive date that involves honest conversations with your partner (and the 29 other authors of his "special stories") about sexual pleasure? If she doesn't shine on this date, then there's truly no hope for her. 

Dildo Girl, riding off a high from saying the word "pussy" on stage and not even giggling a little, gets about three minutes to bask in Matt's praise before Sarah shows up to crash the group date. GOD, SARAH, CAN YOU LET THE GIRL HAVE HER MOMENT? She doesn't even have a name on this franchise yet! Her face is still synonymous with a Spencer's gag gift! Poor Dildo Girl. This all just feels needlessly cruel. 
All right, I don't love that Matt is entertaining this. As far as I can tell, Sarah crashed the group date because she was feeling anxious… that he was dating other girls… on The Bachelor? 
SARAH: It's just that you're dating all of these other girls at the same time as me…
MATT AND ALL OF AMERICA RN:


Don't act like you've never watched The Bachelor before, Sarah! This isn't some newfangled plot line shocking the nation. Mike Fleiss has been peddling this show's demented format since before you were born. Seriously, you're killing my vibe. Go home. 
Sarah leaves the group date and is only just able to narrowly escape being sacrificed on an altar by Victoria and her mob rule. The ladies are not happy. I'm sorry, but what did Sarah expect? Girls get mad when you use the same IG caption as them, let alone steal their five minutes of allotted alone time with their boyfriend. 
With that in mind, I now declare the winner of this group date to be Dildo Girl. I mean, she's not technically the winner, Matt ends up giving the group date rose to Rachael, but in my eyes she deserves a standing f*cking ovation. Not only did she stand up to Sarah, but she also made sure the time she managed to wheedle out of Matt was as awful and awkward as possible. I genuinely didn't think she had the balls. I'm so proud of her I might even start using her real name in these recaps! Lol, I know. I shouldn't get too carried away. 
View this post on Instagram
Serena P's One-On-One Date
Serena P gets the one-on-one date this week, and I can't believe there are so many Serenas on this season that production needed to differentiate them by using the first letter of each of their last names. Are the girls so young now that their moms were big Gossip Girl fans or something? Where is this coming from? 
For their date they go on a romantic horseback ride. It's all very Sandals honeymoon meets PA quarantine. I guess I'm just impressed that this season ABC has been able to come up with dates that don't involve the camera crew papier-mâché-ing background sets together before the couple shows up. The bar is so low. 
Serena P seems like a real human being. She's being flirty but in a way that doesn't feel airbrushed or like she's reenacting jokes she saw on TikTok first. Do I think they like each other? Eh, I wouldn't go that far. I can't say I'm really sensing any chemistry. Like, if this were the real world he would probably bring her as a date to company happy hours or text her during daylight hours, but would definitely ghost her the first time she asked "what are we?" Ya know? These are the vibes he's giving off.

Their future is so bright.  
Okay, Matt talking about his spinster mother feels like a personal attack to my character. He's like, "I worry she's going to grow old and die alone." Well what would you have her do, Matthew? She's already a single mom and now she's got to explain to future dates that, no, her son doesn't have a sex tape per se. He just had fantasy suite dates. THE WORLD IS TRASH, MATT. LEAVE HER BE. 
Matt gives Serena the date rose, which isn't really surprising. What is surprising is that Sarah didn't manage to infiltrate their date somehow by pretending to be a piece of shrubbery in the background. 
View this post on Instagram
The Sarah Show
Sarah has had quite the storyline this week. Here I was thinking that last week's rose ceremony would go down like Scar's last stand in The Lion King with Queen V and her exposed bra straps going down in a fiery blaze after being devoured alive by the hyenas she thought she'd had in line. And yet! She still lives! Not only is she still on this show, but Sarah—fashionable, heartbreaking sob story Sarah—has taken on the role of being the f*cking worst. 
After crashing the group date, Sarah puts herself on a 14-day quarantine. Not like a CDC-recommended quarantine, she's still going to dress cute and see people, just if anyone she doesn't like asks, she's going to say she's not feeling well and it's best to stay away for safety reasons. You know, like how they do it in LA.
Meanwhile, sensing he has a mutiny on his hands, Matt tries to apologize to the women for Sarah's antics at the group date before his one-on-one with Serena P. He isn't even able to get out an "I'm sorry" before asking where Sarah is AND THEN GOES TO TALK TO HER INSTEAD OF FINISHING HIS APOLOGY. This is a straight-up Clare move and I'm disappointed in him. 
The women are PISSED. They're starting to question if they can trust Matt with their hearts (lol they can't) and Matt's only excuse is that he doesn't "know how this all works." Nope. Not good enough. You absolutely know how this works. If you have working eyes and ears and were born after the year 1975, you know how this works. Not to mention, you were sharing masks and exchanging bodily fluids all over Florida with your Bachelor pals this past spring. Please. 
Cut to the end of the episode and the producers have finally lured Sarah out of her cage. I'm imagining they used some sort of electric rod to prod her into that lounge area the same way zoo handlers get the monkeys to dance. Her entrance is greeted by disdainful silence and Victoria's verbal shredding of the last remnants of her reputation. 
QUEEN V: You don't need Matt, you need Xanax. 
AHAHAHAHAHAHAHAHAHA. Guys, I think I like… Victoria?!
You can't live with us. #TheBachelor pic.twitter.com/uD2OXJifu2

— Nick Viall (@viallnicholas28) January 19, 2021
After the ladies finish verbally roasting Sarah on a spit over the unending flames of their hatred for her, she decides it might be best if she leaves the show. And perhaps joins the witness protection program. Totally unrelated, of course. 
Once again, Dildo Girl is too pure for this earth. She does something I've never seen before on this franchise: shows genuine human empathy at no personal gain to herself. She tries to apologize for all the yelling just now and also the witch's curse they placed on Sarah the night before. She just wants everyone to "stay classy" during this process, you know, like when she poked that girl with her 9-inch vibrator and then asked to steal Matt for a sec. Like that. 
View this post on Instagram
Jokes aside, Katie is a QUEEN, and she deserves Matt's full attention. He better f*cking deliver next week. 
Sarah tells Matt she's leaving, but instead of the sad story she gave Katie about missing out on time with her terminally ill father and this environment bringing up toxic feelings from past relationships, she tells him it's because she was bullied. Woooow. I also love that when Matt begs her to stay, she drops the "I've been praying over this" line. Like, bitch just say you're not that into him, you're into G-Eazy!!
Annnnd that's a wrap, kids! See you hoes next Monday!
Images: ABC/Craig Sjodin; ABC (2); Giphy (4); @viallnicholas28 /Twitter (1); @bachelorettewindmill /Instagram (2)
The Best 'Bachelor' Recap You'll Ever Read: The Queen's Gambit
Welcome back, friends, to your regularly scheduled Bachelor recap! I wish I could say that the most outrageous thing to happen over the last seven days was a sexually liberated millennial brandishing a giant sparkly dildo within 20 feet of Chris Harrison, but, you know, the coup. Despite the chaos our world is falling into, I'm still here, I'm still persisting. By "persisting" I of course mean that I'm half a bottle of Charles Shaw deep and have spent the last seven days Googling pictures of Matt James' abs to keep up morale. We all do what we can. 
Last week The Bachelor started off with a bang, and I do mean that literally. Matt James spent his first two hours as ABC's leading man being utterly delightful and setting off a chain reaction of female orgasms across the country after his rose ceremony prayer. Two seconds into this week's episode and I can already tell that ABC is going to be capitalizing on that energy for this week. Before we can even transition into any dates we're treated to at least five minutes of b-roll of Matt James reenacting every hot guy dating app profile pic in one morning. He's on the Peloton, he's doing sit-ups, he's caressing his happy trail in the shower, he's walking through fall foliage, he's trying out some knits. I can only assume that a shot of him reading a devotional in only a towel will be on the agenda for next week. 
Bri's One-On-One Date

The first one-on-one date is awarded to Bri, and is it just me or do they already look like a couple? Or at least like two people who would look great together doing an unboxing video. Matt says he hasn't gone on a date in "forever" and I guess we're just not counting the month-long bacchanalian orgy that was the Quarantine Crew? Come talk to me when your last interaction with the opposite sex involves thanking your local grocery store cashier as he reaches around the plexiglass to put your change in your double-gloved hand, mmkay?
Oh, good. It seems Victoria is going to continue with this persona of a 13-year-old girl whose mother has the audacity to breathe near her in public. Carry on. 
QUEEN V:  I'm not jealous! I just, like, want that. 
YOU JUST DEFINED THE WORD "JEALOUSY", YOU IMBECILE!!! I feel as if Victoria is the kind of girl who thinks Instagram captions count as "reading." I tremble for the youth of America. 
Back to Matt and Bri's date. Matt decides to take her ATVing through Pennsylvania forestry. I'm not sure what kind of girl he thought Bri was when he was planning this date, but the head-to-toe Revolve outfit she's wearing should have been a huge indicator. Lol, Bri is equally skeptical. She's like, "I'm glad I was able to leave an impression on him after the last rose ceremony but how was that impression… mudding??" You're right, it doesn't make sense!! 
BRI PRETENDING TO LOVE THIS DATE RN: 

Okay, this date is the stuff of nightmares. Not only will she be soaking that outfit with off-brand Dawn in her hotel room's sink from now until the final rose ceremony, but he's got to ruin her hair too?? Did anyone else see him practically give her a nuggie with his muddy fist after they took a tumble on that ATV? MATT, DO YOU UNDERSTAND THE FINITE RULES OF HAIR CARE?! DO YOU?? Honestly, I feel for this girl. 
Production must have decided that was enough emotional waterboarding of the influencer for this date, because they reward her with a Matt James hot tub soak. I love when they pretend these dates are about "making connections" rather than the thinly veiled excuse to have Matt disrobe on camera that they are.
View this post on Instagram
Originally, Bri and Matt had bonded over both being raised by single mothers. Tonight, we learn that Bri's mother was actually 13 when she had her and, despite their close relationship growing up, their relationship is more tenuous now as her mother is pregnant and starting a family with someone new. This is so personal, I don't even know what to do with this information. I'm pretty sure the most vulnerable I've ever been with a guy was when I told him my favorite book was a YA romantic fantasy and didn't immediately backpedal the statement after he laughed in my face and said "no, seriously, what's your favorite book?" Damn, this girl is BRAVE. 
Okay, I do actually really like Bri. She seems super chill and like she might actually be able to articulate her thoughts in an argument. I'm impressed with how well she carries herself, especially at her age. I'm pretty sure when I was 24 I was still blacking out at bottomless brunch and letting guys feel me up in random clubs in the Lower East Side. 
The Group Date

This week 18 girls—18!!!—are on deck for the group date. I'm sorry, but that's a ridiculous amount of people for a group date. I've seen fewer girls getting packed in on a tractor for a Nashville bachelorette party. These girls are going to be lucky if Matt even says their name during roll call, let alone if they get any alone time with him! 
The women are asked to don wedding dresses for a wedding themed photo shoot, but before even half them can make it through their shoots, Chris Harrison decides to put a little twist on things. You know, if a casual fight to the death can be considered a "twist." I guess nothing says "romance" and "happiest day of your life" like gladiatorial games.

QUEEN V: I think my team is a bunch of queens and their team is a bunch of gestures.
Yeah, and that "gesture" is the middle finger, Victoria. 
They begin this demented game of capture the flag, and I've seen cleaner prison riots. MJ is over there practically sharpening her shiv, Queen V is snapping wet rags in people's faces with the full extent of her rage, and Rachael looks like she would rather die on that muddy field than lose out on any alone time with Matt. 
RACHAEL DURING THIS DATE RN: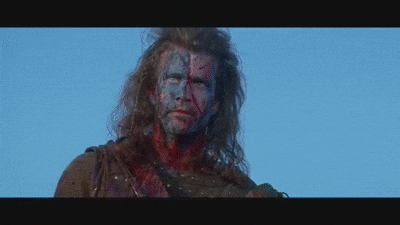 Honestly, it's hard to tell what exactly the objective of the game is, because it just looks like full-on mayhem. At some point Chris announces that the red team "wins" and we all just accept this to be true even though I could not tell you how that outcome was determined. Anything to stop Victoria's blood-curdling battle cries from rupturing my eardrums through this screen. 
The rest of the group date progresses pretty uneventfully. The high points of the evening include a sweet moment between Lauren and Matt. She tells him that she's looking for a "man of God" when it comes to her future husband. Funny, I didn't realize men of God are usually so chill with practically flashing their pubic hair every week on national television. Low points of the evening include literally any frame with Queen V in it. At one point she calls Matt a "prize" and then looks at him like he's a tiger she considered bidding on from the Tiger King park's eBay page. 
QUEEN V: *opens her mouth once*
MATT: Can I take you back upstairs?
AHAHAHAHAHA. Honestly, never in Bachelor history have I seen the lead escort one of the girls out without being interrupted first. Conversation with her must feel like it's own ring of Hell. 
View this post on Instagram
I mean, his eyes say it all. 
Sarah's One-On-One Date

Sarah gets the second one-on-one date of the week, and I'm a little shocked there's not a second group date. I guess after watching an angry mob of his would-be-wives perform illegal wrestling moves in a mud pit, Matt had seen enough. 
Here's another date that's straight out of one of my anxiety-riddled nightmares. Matt decides to test Sarah's trust in "the process" by seeing if she'd willingly climb into the world's jankiest airplane. They aren't even properly shut in! It's all open air! I've seen rural carnival ferris wheels that have more safety precautions than this contraption! 
Sarah's like, "this is a first date for the books!" and something tells me that the craziest date she'd ever been on prior to this involved half-priced fondue night at The Melting Pot.
Okay, can we stop labeling people a "slow start" just because they don't want to go public with their deeply personal sh*t? I'm all for people being vulnerable, but you shouldn't be penalized for not baring your entire f*cking soul to a person you've known for all of three hours on national television. I barely want to give a guy my last name after a first date, let alone launch into a detailed account of my intimacy issues. 
MY ROOMMATE: Is he wearing another turtleneck?
ME: He loves a turtleneck.
MY ROOMMATE: I wish he would unzip it a little bit… 
Don't we all!!
And as it turns out, Sarah does have some deeply personal sh*t that she seems less than forthcoming about sharing on national television. We learn that Sarah's dad was diagnosed with ALS a few years back and his health has been progressively declining ever since. She even quit her job as a broadcast journalist to be his caretaker. Considering I still throw a fit when my dad suggests I pay for my car insurance, I can't imagine what she's going through. Matt takes all of this news in stride and asks what he can do to be a better partner for her. I'd say for starters he could get rid of the 25+ other women he's dating, but it was sweet of him to ask all the same!
For her honesty, Matt rewards Sarah with the date rose. Honestly… I don't see any sparks between the two of them, but it's not like he could send her home after an admission like that. I'm interested to see how long she stays in this game. 
The Rose Ceremony
Going into the rose ceremony tonight, there are still half a dozen girls who didn't get any date time with Matt this week. Oooh. While I'd love to spend an appropriate amount of time talking about this or even swooning over Abigail and Matt coming up with their own secret code signals, I think we have to talk about the main event of the evening: the showdown between Queen V and Marylynn. 
First, I'd like to say that Marylynn is an easy target. You don't have to be an "empath" to see that she's the weak one in the pack. She starts off the cocktail hour by crying to Matt about her insecurities. He does his best to placate her. And by that I mean he picked a random decorative flower off the nearest coffee table and said it was for her. Smooth. 
Victoria sees Marylynn experiencing an ounce of happiness and does a truly amazing job at sabotaging it. She tells Matt that Marylynn was "bullying" her, so much so that she was forced to sleep on the couch. Technically she did sleep on the couch, but it was less because of any sort of altercation and more because she got too drunk and wanted to give her roommate the cold shoulder, much like my dog does after I watch this show every Monday night. 
I think her story would be more believable if she didn't show up to the rose ceremony looking like she shot herself with a tranquilizer gun first. Girl, you look a MESS. Not only is her eye makeup a straight-up crime, but TSA would flag her for those bags under her eyes.
View this post on Instagram
Okay, Queen V is UNHINGED. Like, what deserted island did ABC find her on? Marylynn attempts to apologize to Victoria, only to be SHUT DOWN by a woman with half her bra falling out of her dress. Can you imagine? I think if I were Marylynn and someone asked me how this feud started I would just gesture wildly to Victoria. I mean, whose account of events seems more trustworthy? Marylynn's or a girl who looks like she was the result of a SheShed seance gone terribly wrong?
Before we can find out who will be the last girl standing at the rose ceremony (spoiler: it has to be Victoria, sorry but she's contractually obligated to be in at least five episodes, mark my words), things come to a sudden halt when Sarah stumbles off stage. She dramatically whispers "I'm seeing stars" before a production intern screams to get a medic. Did she have one too many vodka crans during the cocktail hour? Did Queen V discreetly shoot her with that tranquilizer gun? Only time will tell, my friends! Until next time!
Images: ABC / Craig Sjodin; ABC (2); giphy (3); @shesallbach, @bachelornation, @tvgoldtweets /Instagram (3)