Well, betches, we are back for yet another week of The Bachelor, or as I like to call it these days, What New And Exciting Personality Will Queen Victoria Develop Next? Truly, it's thrilling to consider.
Last week, we watched Victoria pull the single greatest PR stunt since Kris Jenner turned a sex tape into a billion-dollar career. She managed to not only redeem her middle school bully status within the house (while still looking and acting like the hungover raccoon she's always been) but she also managed to make the girl with the dying dad into look worse than Ted Bundy. I've never seen such a thing take place in this franchise. I mean, Victoria looks like someone better suited to be cussing out a gas attendant at a WaWa. She shouldn't be able to hold any sway over these ladies and their reputations! Make it make sense!
KRIS JENNER WATCHING QUEEN V DESTROY SARAH FROM HER LIVING ROOM, ALREADY ON HER SECOND BOTTLE OF CHARDONNAY: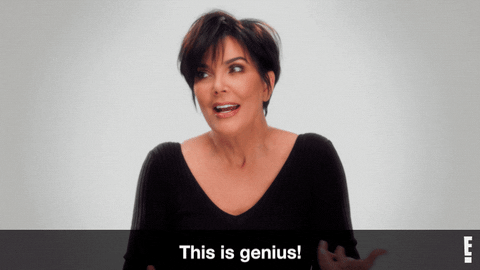 I will say, every week Victoria looks more and more beat up. Like, why does she look like she just escaped the Texas Chainsaw Massacre? Has Harry Potter destroyed one of her horcruxes or something? What's really going on here?
The rest of the group date from last week (because, yes, we still have to finish out a group date) goes about as well as can be expected. Matt looks like he would rather be in a dark room listening to "Drivers License" and sniffing Sarah's pillow, but he manages to muster up a small amount of energy to show up for the rest of the ladies. The way he puts it is that this is HIS journey, and he's not going to let anyone ruin it for him. I believe he stole that line directly from an episode of My Super Sweet 16 when Ava's dad refused to import foreign male models to act as eye candy for the occasion. It has the same energy, does it not?
MATT SOLDIERING ON THROUGH HIS BACHELOR JOURNEY:

The only stand-out moment from the evening comes in the form of Chelsea, or as the viewers back home know her: the bald hottie. I know that came out a little callous, but I meant it with all the kindness in my heart (or at least whatever's left in there that hasn't completely festered). Chelsea is STUNNING, y'all. I mean I know she's a model, but still. Matt definitely agrees with my findings because instead of listening to Chelsea deep dive into her complicated relationship with her hair as a Black woman in a white society, he's trying to see how far he can slip that hand up her thigh. Matthew! Hands!!!
The Rose Ceremony
We get a rose ceremony almost immediately, and the women are weirdly optimistic. They seem to think that Sarah was the only thing standing between them and their happy ending with Matt, as if there are not 18 other women still competing for his heart on this show. This feeling is only reinforced when every single girl in the house says they're excited to get their time with Matt tonight. Look ladies, optimism has no place on this show. The minute you show an ounce of happiness, production will be there ready and willing to burn down your childhood home if it means they can get some waterworks out of you to up their ratings. Don't be so naïve!
Going into the rose ceremony, Victoria proclaims that she just needs a few minutes alone with Matt to solidify their relationship. Honestly, I think she's going about this all wrong. The less she speaks to him, the more likely she is to survive another rose ceremony. Nose to the ground, honey! Nose. to. the. ground.
HAHAHAHAHA stop. Did Chris Harrison just break up their conversation by asking to steal Matt for a sec? Watch out, Chris. You don't know what Queen Victoria is capable of; better sleep with one eye open.
WHAT. WHATTTTT. NEW GIRLS ARE COMING TO THE HOUSE? Is this even legal? Also, Matt does not look excited about this at all. He was already barely holding off a coup before this, now he'll be lucky to escape his season with both his eyebrows after this development.
CHRIS HARRISON: We're bringing in more new women for you, Matt! Isn't that exciting, buddy?
MATT:

The girls are coming in by the truckload, and Matt looks like he has seen less carnage on a football field during rivals week than what he's about to witness when he walks back into that rose ceremony. I mean, how is he going to explain Brittany's presence without being immediately drawn and quartered by the women? She walks in and tells him she wants to "make up for last time" and then shoves her tongue down his throat. BRITTANY! She might as well have slipped a condom into his wallet while she was at it.
Anna is acting like she's heard alllll about Brittany because they both live in Chicago, but isn't Chicago home to like, millions of people? Like, do you know her or did she just show up on your explore page on Instagram? Be honest here.
Meanwhile, Chris looks very unperturbed that his lead is about to be mauled alive by a pack of rabid former beauty queens. They've done nothing this quarantine but perfect their Keto diets, Chris! They've been training for this!! Does he not realize that this room is about to be a mess of hair extensions and blood??
Speaking of body counts, here's who gets eliminated at the rose ceremony:
Khaylah

Kaili

Kim (the lone new girl to get sent home)
I'm shocked that four out of the five new girls who showed up tonight got roses. They didn't even get to sit in on a full rose ceremony! They probably spent longer with the med team getting nasal swabbed for a COVID test than they have with Matt James! So, I guess when Matt said earlier that this was "HIS journey" he really meant "HIS journey with the hottest women on this show." That's the only reason I can think of for why he would keep complete strangers on this show.
The Group Date
I guess the producers could tell Matt was scared for his life, because they bring in Ben Higgins to put some pep in his step. For those of you who don't know, Ben Higgins is a former Bachelor and the first to ever say "I love you" to two different women in a season. Why ABC continues to give this guy any airtime is beyond me. It's not like this process worked for him. He met his fiancée by sliding into her DMs. To be a fly on the wall when they tell their kids their love story started with Daddy sending Mommy a message that said, "your Instagram makes me so horny, can I get your number?" If People doesn't cover this in their wedding exclusive, they're crazy!
The group date this week involves some sort of fall-themed obstacle course that looks like it was thought up after someone ate too many edibles and watched a marathon of Gilmore Girls. Of course Victoria treats the entire spectacle like it's her own personal civil war. For christ's sake, Victoria, this isn't the "Bad Blood" music video, they just told you to wear a squirrel suit!
HOW VICTORIA THINKS SHE LOOKS ON THIS GROUP DATE: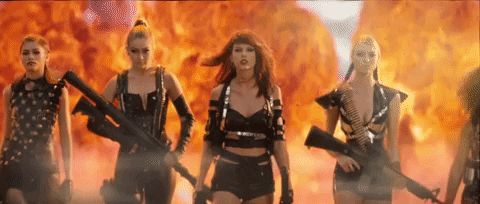 HOW SHE ACTUALLY LOOKS ON THIS GROUP DATE:

Honestly, this is horrifying. They just told these women—women who are gainfully employed and presumably have college degrees, or at least very rich fathers—to carry those acorns in their mouths like baby squirrels. Ladies, this is not what we marched for!
No one is worse behaved on this date than Anna. And she is terrifying. I'll be seeing those chompers of hers in my nightmares, I swear. Anna starts a rumor that Brittany is an escort. I think she actually says that Brittany "entertains men for money" which, like, who among us hasn't? Grow up, Anna, we're all escorts when we don't want to drop $18 on a vodka cran.
Anna asks Brittany straight-up if she's an escort in front of the entire group (and casually all of America when this finally aired). Brittany, of course, denies the escort rumors, along with the rumors that she shot JFK and fabricated the 9/11 attacks. Truly, they hold about as much water in terms of rumors. Where did you get your intel, Anna? Parler?
View this post on Instagram
What I can't understand from this entire Anna/Brittany feud is what Anna hopes to achieve by doing all of this. Obviously, she's feeling threatened by Brittany and her connection with Matt, but there has been a crazy amount of outright slut-shaming this season. The amount of times I've heard "hoe" and "whore" tossed around is astonishing. First of all, I firmly believe that we should all be reclaiming this word so as not to let men weaponize it against us. A woman is allowed to do whatever the f*ck she wants to do with HER OWN BODY with whoever she wants to do it with. Secondly, this is 2021! There's absolutely no way Anna is going to walk away from this exchange as the hero. She's going to be ripped apart on the internet for this, and deservedly so. How she can't see this train wreck coming from a mile away is beyond me.
Sidenote: Matt is kind of the worst. He seems to be passively watching as the women shred each other apart one "can I steal you for a sec" at a time. He can see how hostile it is in the house and is doing nothing to manage it. Instead, he seems content to let that hostility fester and the women verbally eviscerate each other behind his back. I get that he hasn't done this before and so maybe he doesn't understand the dynamics of living in a house with a bunch of other people who are trying to bang the same person you are, but he does have working eyes and ears. There's really no excuse.
Michelle's One-On-One Date
I still can't get over how bold it was for Matt to ask one of the new girls on a one-on-one date. Like, I can't decide if he actually likes her or if he wants Victoria to shave her head in her sleep.
I don't have much to say about this date. Michelle seems super genuine and the two of them appear to have a decent amount of chemistry. That said, I also feel like Matt could carry on an engaged conversation with a stapler. They go on a hot air balloon which is firmly tethered to the ground. Like, it's a stationary hot air balloon. Their "once-in-a-lifetime view" consists of an aerial shot of the hotel and the freeway down the street. I hope they don't leave this part out of their love story when they tell the kids!
One of the most memorable parts of the date comes when Michelle quotes Maya Angelou and is genuinely surprised that Matt is able to distinguish it as a Maya quote. You can tell she was hoping to pass it off as her own. Honestly, don't feel bad girl, a producer was definitely holding that answer up on a cue card behind your back!

The Second Group Date
The second group date of the week will be a boxing date. I think the date card reads something like "you gotta fight for love" and all of the girls know to immediately start filing their nails into makeshift shivs. This isn't their first cage fight, ABC.
To prep them for their fight, the girls will be trained by world class boxing champ Mia St. John. You gotta wonder what she did in a past life to deserve this fate, especially as you take in the look of shock and disgust on her face as she watches these women fake spar. On the one hand, she has girls like Serena who are willing to lose a kidney if it means taking out their opponent. On the other hand, there are girls like Kit who are wondering if a punch to the face will f*ck up their fillers. I truly feel for you, Mia.
And what do you know, these fights are an all-out brawl. I've watched lions dismember gazelles on the Discovery Channel with less bloodlust than is currently taking place on my screen. Someone is definitely going to go into concussion protocol after this date.
MATT WATCHING THESE FIGHTS RN: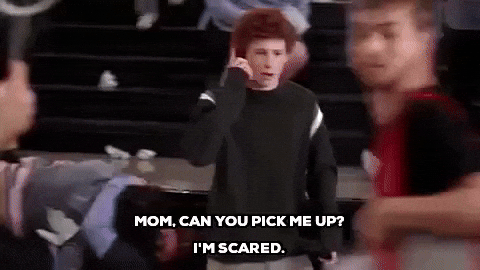 Cut to the cocktail party, and Matt thinks he's some sort of hero just because he stopped the cage fights before anyone was permanently maimed. Oh, honey, baby, sweetie, no. You've only whetted their appetite for fresh blood.
Enter Vibrator Girl, who just wishes we could all get along like we used to in middle school, and takes it upon herself to make Matt aware of the drama in the house. I've seen a lot of girls over the years try to bring the Bachelor into house drama and it usually amounts to their ultimate downfall. That said, Katie actually handled this super maturely. She didn't name names, she just very calmly explained the situation and gave him some action items for the next rose ceremony. I honestly think Vibrator Girl might be a producer plant. As in, she's actually a board-certified therapist who is there to perform incognito wellness checks on the ladies and make sure the lead doesn't jump a fence.
We'll have to wait until next week to see if Matt actually does anything with this information. If he does choose to intervene and doesn't start his rose ceremony speech with anything other than "oh hell no I did not leave the south side for this" then it's a missed opportunity. Until then!
Images: ABC / Craig Sjodin; Giphy (6); @bachelorettewindmill /Instagram (1); ABC (1)