Everything We Know About The New Anna Delvey Netflix Series
If there's one thing you should know about me, it's that I have truly been living for America's favorite scammer: Anna Delvey. Last year felt like The Year of The Scam when story after story fed the news cycle about people getting screwed over by con artists, but none were so captivating as the story of the broke millennial who managed to scam New York's elite, and one Vanity Fair photo editor, out of all of their money, one happy hour and lavish vacation at a time. An icon, truly. 
For those of you who are unfamiliar with Anna Delvey's story, then may I just say, what a magical place must be the rock you live under. Do you also consider your home to be an enchanted tower where your only means of exiting is via the 40-foot-long braid you grew from your own head? Because I'm seriously at a loss as to how you could have missed the SCAM TO END ALL SCAMS. But fine, mole people, I suppose I'll humor you. Anna Delvey aka Anna Sorokin posed as a German heiress and managed to infiltrate her way into Manhattan's elite social scene before conning her friends and business partners out of a cool $275,000. Since her trial and sentencing last year (she's currently sending selfies from Rikers Island, where she'll be for the next 4-12 years serving time for her fraud), her story has continued to fuel the news cycle and also my will to live. More recently, My Friend Anna, a tell-all book written by Rachel Deloache Williams, one of Anna's former friends and victims, was published over the summer. And now, friends, it gets even better, because Netflix released casting details about the series they are producing based on the fake heiress' life. 
The show, entitled Inventing Anna, is based  off of Jessica Pressler's original damning 2018 New York Magazine article "How Anna Delvey Tricked New York's Party People" and will focus on the relationship between Anna and a journalist who attempts to get to the truth about Anna amidst her trial. Who will take on the small screen adaptation of such a sordid and twisted tale, you ask? MOTHERF*CKING SHONDA RHIMES, THAT'S WHO. That's right, the woman who has been treating my fragile emotional state like an Auntie Ann's pretzel that she can twist and manipulate to her liking through 16 seasons of watching the absolute tomfoolery that occurs at a little place called Seattle Grace Hospital, will be taking on the story of Anna Delvey. I honestly could not think of a better person to tackle this monumental task. If there's one thing Shonda Rhimes thrives off of, it's messy drama, and nothing is messier than a broke millennial with an apparent aversion to hairbrushes taking New York's richest for all they're worth.
Netflix just released the cast list for the series, and it is everything I hoped it would be and more. Julia Garner, who just won an Emmy for her role in Ozark, will play Anna herself. In a press release, Netflix describes the role of Anna as "a young woman in her mid-20s with a hard-to-place European accent who takes New York by storm. Either a brilliant businesswoman or a scammer extraordinaire, Anna in turn inspires loyalty, compassion, contempt, and obsession—all while leaving behind an emotional body count."  AN EMOTIONAL BODY COUNT. Well, at least Shonda won't be able to kill off any of Anna's friends and family members. For once. RIP MCSTEAMY—I'll never forgive you for for that one, Shonda!
Next up, we've got Anna Chlumsky from My Girl and Veep fame, who will play the journalist (aka Vivian) investigating Anna throughout her trial. Apparently Vivian hopes that Anna's story will be the thing that revives her career, but the more she investigates Anna, the more attached she becomes. So basically she's me. Anna Chlumsky will be playing the role of me. Can't wait to watch the scene where she skips out on a happy hour and other basic human interaction to scroll through Anna's IG feed for 20 hours straight!
Other cast members include Laverne Cox, who will play Kacy Duke, a celebrity trainer and life coach who gets sucked into Anna's inner circle; Katie Lowes of Scandal fame, who will play Anna's friend Rachel (aka the author of My Friend Anna); and Alexis Floyd, who's set to play the role of Neff, the concierge who worked at the Soho hotel Anna frequented (on someone else's dime). Earlier this year, news broke that Lena Dunham was also working on an adaptation of the Anna Delvey story for HBO, but there have been no updates since the summer.
While there is no date set for the series premiere at this time, we're told it will probably air sometime in 2020. The series is slated for 10 episodes, which lets me know that I'll need to clear my schedule for at least double that: 10 hours to watch the show, and another 10 to unpack wtf I just watched and see if there's any way to incorporate Anna's tactics into my next Ship date. I've got some credit card debt I need paid off. Until then, start clearing your schedules now, because it ! is ! happening !
Images: Getty Images
The Uncomfortable Reason Behind The Rise Of Millennial Scammers
In 2019, it's old news that we love a good scamming story. But among the "stars" of this year's scamming news cycle—Anna Delvey, Billy McFarland, and Elizabeth Holmes, to name a few—there's one clear similarity. They're all millennial scammers. Now, our generation has been accused of a lot of things: we're lazy and entitled, we ruin whole industries, and we simply cannot get enough of avocado toast. But maybe we've been dancing around the most damning accusation of all. As stories pile up of outrageous con artists born between 1981 and 1996, I have to ask: are millennials the scammer generation?
If we are, I can hardly say it's surprising. Growing up, I saw a lot of promises about "the right path" be shattered. Our parents told us that college degrees were non-negotiable if we wanted to get ahead in life (no matter how much debt we incurred), while dropouts like Zuckerberg, Spiegel, and Holmes dominated the landscape of professional success. Then Instagram, and the subsequent world of influencers was born, and the idea of blindly taking the expected steps through life began to seem not just uninspired, but downright stupid. Both types of self-made success—from Silicon Valley CEO to future Bachelor contestants—preached the same ethos. If you work 20 hours a day, abandon everything else in your life, and operate with complete confidence in yourself and your ideas, you will find success.
Of course, the path of betting on yourself and taking risks is made a lot easier if you have a trust fund to fall back on—and many millennial success stories did. For those of us too stupid to invent our own companies, too ugly to make it on Instagram, or too poor to consider either option, there was the post-recession job market. There, the cutthroat competition (even for internships!) and the increasingly insane demands of office jobs (be available on Slack 24/7! Be prepared to take over anyone else's job at any time!) made the glittering vision of those "working for themselves" all the more appealing. And when we're treated to a constant feed of photos of their glamorous lives, and Twitter updates on their successes, frustration builds.
Enter: the scammer. Like every millennial, they were inundated with images of extraordinary success and luxury, and the message that if they just worked hard enough or really believed in themselves, anything was possible. So, our millennial scammers said to themselves: why couldn't that be me? They dreamed big: McFarland pitched Fyre Fest; Holmes pitched Theranos; and Delvey pitched, well, herself, as a larger-than-life heiress, and to a lesser degree, a $50m private club on Park Avenue. They ensured that the idea looked good: McFarland unrolled his Insta-model ad campaign; Holmes filled her board with incredibly high-profile businessmen; and Delvey lived in designer clothes and luxury hotels. And whenever they were questioned on details, they pivoted the conversation back to the big picture: an end game so attractive that listeners wanted, desperately, to believe it.
While scammers have always existed, what's really striking about millennial scammers is how grandiose their visions are, and the extent to which they seem to believe their own lies. If people continue to make millions off Instagram—even though we've been shown time and time again how much of Instagram is fake—then it makes sense that millennial scammers assume they can cash in big, even if there's no reality to back up their vision. People are uninterested in, say, the actual science behind improved diagnostic testing, or the exact location of a music festival's toilets. Those details would never have attracted the millions they raised—only the fully-formed, visually appealing outcome would. In our image-obsessed culture, with the constant refrain of "if you didn't post a picture, did it even really happen," we're essentially begging to be scammed by grifters like these.
Until we begin to mend the rift between image and reality that social media has created, and the concept of the self-made billionaire is unpacked, we should expect more millennial con artists pitching us beautiful lies. Because we grew up in such a broken economic system, where following the expected steps didn't get us the results we were promised, it was attractive to believe that anyone could transform into an overnight success. But these millennial scammers have proven that until we start valuing expertise and honesty at the same level as we do a good aesthetic, we're not providing new opportunities to anyone but those willing to lie their way to the top. Right now, the path to Silicon Valley or Instagram success demands a "fake it 'til you make it" approach. So really, the question shouldn't be "why are there so many millennial scammers". It should be "why aren't there more?"
Images: @coachkrystal_; @betches / Instagram
Lena Dunham Is Making A Show About Fake Socialite Anna Delvey
This week, The Cut published a profile on Lena Dunham. The piece is being hailed as a refreshing look at female pain, and an illuminating profile on someone from whom we all assumed we'd heard more than enough. While the piece was indeed less insufferable than I feared it would be, one piece of information included was enough to ruin my day. Lena Dunham has a deal with HBO to create a series on fake German heiress (and real Russian scammer) Anna Delvey. You may have missed that tidbit in the extremely long profile, but yes, a Lena Dunham show about Anna Delvey is supposedly in the works.
In case you don't remember Delvey's story, here's a quick refresher. Delvey broke into the NYC socialite scene after a Parisian fashion internship. With vague claims about wire transfers and generational wealth, she scammed her way into almost $300,000 in unpaid bills for her luxurious lifestyle. She even made up a fake financial adviser, whom she then killed off when people grew suspicious. Last we heard from her, she was somehow Instagramming from Riker's Island. In other words, a baller through and through.
Me to Anna Delvey: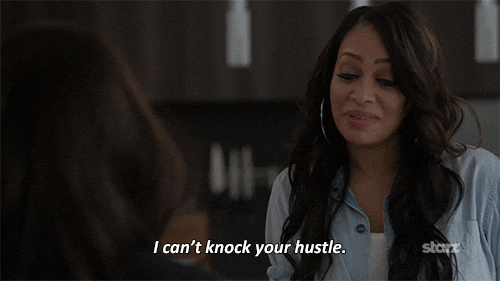 Lena Dunham, last we heard from her, was making a show called Camping, of which no one I know has been able to stomach more than one episode. And yes, we all watched all of Girls, but very few of us felt ultimately good about it. As far as careers go, Lena Dunham's has aged about as well as the box of Chinese takeout I ordered on Saturday night that's still sitting in my fridge. Seeing as Anna Delvey's story of scamming has been a bright spot of joy in an otherwise bleak news cycle, I'm not thrilled about the prospects of a Lena Dunham show about Anna Delvey. Like, ruin Williamsburg all you want, but when you come for my scammers? That's where I draw the line.
The good news is that Lena isn't the only person who's been given the opportunity to translate Delvey's scamming stories to the screen—we've known for a while now that Shonda Rhimes was also tapped to create a series for Netflix about her. Now, when I heard Shonda Rhimes was making her own Delvey show, I was thrilled. Rhimes' handle on sexy, fast-paced drama is exactly what Delvey's story needs. We need secret love affairs, high-fashion montages, and constant overlapping power plays. What we do not need is mournful shots of Delvey on the toilet while a Belle & Sebastian song plays.
The silver lining here? Whatever it looks like, the Lena Dunham show about Anna Delvey can't possibly be as bad and/or offensive as her adaptation of a Syrian refugee's story will be. Cheers to that.
If you love scams, cults, conspiracies, and true crime, listen to Not Another True Crime Podcast! New episodes out now.
Images: Getty Images; Giphy (1)
You Need To Read About The 'Vogue' Scammer Who Allegedly Stole $50K
Even though being at work today feels like coming in on a Saturday, I actually have some good news. We have a new addition to the summer of scamming: Yvonne Bannigan.  Accused of stealing over $50,000, the 25-year-old former Vogue staffer has confirmed what we all suspected. Low-level employees at fashion magazines are America's next criminal class not to be trusted. (Remember that Anna Delvey also started out at Purple.) Honestly, if The Devil Wears Prada was any indication, the world of fashion is a high-stress environment. I'm not surprised a few people snapped. And by snapped, I of course mean started rampantly using other people's money as their own. Let's dig in to this story.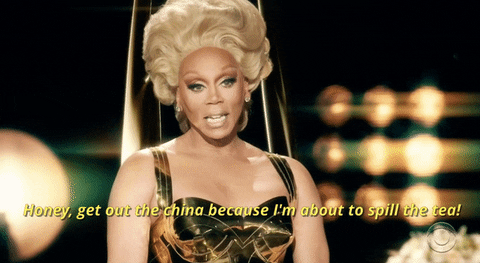 Yvonne Bannigan, 25, is the former assistant of Vogue creative director and—*Tyra voice*—living legend Grace Coddington. While snagging that job is impressive, Bannigan wasn't really on anyone's radar until her arrest in April. And she wasn't on my radar until I discovered her in a scammer withdrawal-induced Google search. Anyway, Yvonne Bannigan was charged with stealing over $50,000 from Coddington, with further allegations that she stole Coddington's property and sold it on the online consignment store TheRealReal. You know, the site we told you to go on to get designer clothes for cheap. (A recommendation I stand by if the site is selling Coddington-level goods, FYI.) These sales allegedly netted a $9,000 commission for Bannigan. The other allegedly stolen $50K is just in charges to Coddington's credit card.
Me rn: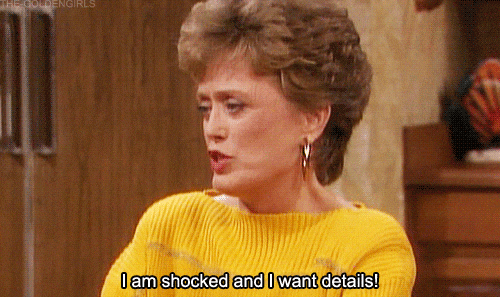 Sadly, unlike with Anna Delvey, no one seems to know how Yvonne Bannigan allegedly spent that $50K. We already know we have a second fashion-mag scammer, but did they both use the money for shopping sprees and hotel suites? Did they go to the same parties and nod at each other in scammer-to-scammer recognition? Do they both wear Supreme??? These are the important questions, people.
Also sadly, Bannigan has not commented (on Instagram or otherwise) on the charges. While Anna Delvey is still spouting an alarming amount of nonsense, Bannigan seems uninterested in preserving any kind of reputation. Her lawyer has commented that this is all a "misunderstanding," which TBH was my line every time my parents were unhappy with my credit card charges too. How does one "misunderstand" $50,000?? That's what I want to know.
So, why do we keep getting scammers like Delvey and Bannigan? For one, I am convinced fashion magazines are breeding grounds for evil, as discussed. But there's also the fact that any young girl thrown into a highly moneyed, fashionable world like Vogue will feel pressure to keep up.  And in a country where student loans can haunt you into old age, and the president's economic world views can be summed up as "I've never paid taxes and don't intend to start," things like "working hard" and "honest money" don't really seem like viable ways to get ahead. If you're still not getting the zeitgeist here, go watch The Bling Ring and maybe Ingrid Goes West a few more times. It'll start to click, I promise. In the meantime, I'll be here in my Not Not A Grifter tee hunting for leftover Coddington pieces on TheRealReal. Don't @ me, I didn't steal them!
Images: Giphy (3)
Anna Delvey Just Instagrammed From Rikers
About two weeks ago, I had the best week of my life. No, I didn't get a raise or a boyfriend or a puppy or anything like that. In fact, nothing of significance happened to me personally. What did happen, though, was the news breaking about Anna Delvey, fake socialite and scammer extraordinaire. As a person who follows internet scams and multilevel marketing companies with the diligence of a fictional retired FBI detective trying to solve that one case that's eluded him his entire career, the Anna Delvey story was my Christmas. I'm not a scammer, but I love scams. Anna Delvey was and is fascinating to me. This 25-year-old girl was able to (allegedly) scam high-end hotels, businesses, and her rich friends out of a collective $275,000 by sheer audacity and a little fraud. Okay, a lot of fraud. Allegedly. Whatever. So you can imagine the level of absolute glee and excitement I felt last night at the gym when, scrolling through my Instagram instead of doing another rep of tricep dips, I noticed that the one and only Anna Delvey posted an Instagram. From Rikers.
Of course I immediately screenshotted Anna Delvey's Instagram and promptly sent it to all my friends. And here it is below, in all its glory:

There is so much to unpack here. Firstly, Anna changed her Instagram handle. When I first followed her, when the article in The Cut first came out, her handle was @annadlvv. Now, it's @theannadelvey. This girl knows they're gonna make a Lifetime movie about her, and she is fucking prepped.
So we've got a selfie of Anna and her friend Neff, who you'll remember from The Cut article worked at 11 Howard, with some animal face filter. The caption, which didn't make it into my screenshot but you can see if you head to the Instagram, is "Thelma & Louise". Thelma & Louise is a movie about two female friends who are on the run from the law, so again, clearly Anna does not take her incarceration very seriously. This is all compounded by the fact that this Instagram is geotagged FROM RIKERS ISLAND PRISON.
I have a lot of questions, mainly, you can Instagram from prison now?? If so, maybe I should plan my stay—I could use the mandated gym time.
I'm kidding, OBVIOUSLY. I am pretty shocked that Rikers Island even has a geotag on Instagram (I'd think they would block that shit from all satellites like Area 51 or something), and I'm even more shocked that Anna is shamelessly uploading a selfie from prison. To be fair, some commenters are pointing out that Neff might have gotten Anna's password and uploaded it on her behalf, so it's possible Anna is not surreptitiously Instagramming from the prison bathroom like this is Orange is the New Black. 
But still, you'd think that someone who's currently being charged with a felony would try to lay low and not attract attention to him or herself. Apparently not. To me, the fact that Anna Delvey posted an Instagram while still incarcerated underscores what she said in The Cut: that she sees prison as "this sociological experiment". And isn't that the exact quality needed in someone to pull of a scam of this caliber—complete disregard for the consequences of one's actions and the law in general, and a total lack of shame?
One thing is clear: this isn't the last we'll see of Anna Delvey, and I have a feeling she's not done scamming. Not by a long shot.
Images: Getty Images; theannadelvey / Instagram
This Story About A Fake Socialite Who Scammed All Of New York Is Wild
Fans of Gossip Girl and/or The Bling Ring, you are in luck. Over the past few months, the story of the first big "scammin' for the 'Gram" con artist has come out, and it is wild. I'm already excited for the movie. Here's the story. On the surface, Anna Delvey (born Sorokin, age 27) is basically everyone you follow on Instagram. She was rich, she always dressed in designer clothes, and she frequented restaurants whose entrées cost more than your rent. She also happened to be a massive fucking fraud (allegedly), and is currently in jail on charges of alleged grand larceny and theft of services. So, how did this complete rando casually adopt the lifestyle of a Kardashian? (No, this is not a how-to guide. Note the part where she's in jail.) Let's take a look. The Cut did an amazing job reporting on it, and you should definitely read the complete story, but if you don't have time to read it all right now but don't want to sound stupid at happy hour when literally everyone is talking about it, here's our shorter breakdown for you to read first.
What Did Anna Delvey Do?
What's sad/brilliant is how fucking easy it all sounds. Anna shows up with her "ambiguously accented" English, giant Céline sunnies, and a seemingly endless supply of cash. Naturally, people fall all over themselves to befriend this assumed trust fund baby. They spend a few months enjoying extravagant gifts, dinners, and weekend getaways—until Anna's credit card "stops working," and someone needs to cover the bill.
In total, Anna allegedly scammed an estimated $275,000, including at least $50,000 in unpaid NYC hotel fees alone. Am I appalled for the individuals Delvey ripped off? Absolutely. Am I the tiniest bit impressed at her innate gift for spending money like a billionaire? Um, yeah. The list of Delvey's purchases—not including the thousands on airfare, hotels, and decadent vacations—covers a $3,500 private jet rental, multiple Tesla rentals, $4,500 personal training sessions, Gucci sandals, Alexander Wang leggings, Supreme hoodies, $800 highlights, $400 eyelash extensions, cryotherapy, multiple iPhones, and a case of 1975 Dom Perignon. Wait, is this my Pinterest page or someone's rap sheet? V confusing.
Actual footage of Delvey walking through her hotel lobby: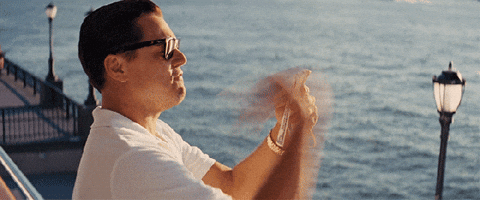 So, Who TF Was This Girl?
As for the origin story of Anna Delvey, we know she grew up in Russia, went to school in Germany/London, and then got an internship in Paris at Purple magazine. As I assume happens to most people who intern at fashion magazines in Paris, this is where Anna took a turn into becoming a horrible person. The next few years of her life are hazy, but basically she emerges into New York's social scene. By 2013, she was a Fashion Week regular, attended "all the best parties," hosted celebrity dinners with random guests like Macaulay Culkin and Martin Shkreli, and was, as one acquaintance put it, part of "the 200 or so people you see everywhere." Delvey was reportedly not, as you might expect, "superhot…or super-charming; she wasn't even very nice." All that mattered was that she was in the right places, wearing the right clothes, and appearing to spend the right amount of money.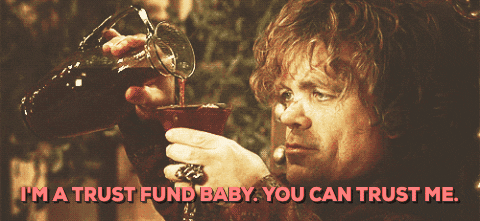 Why Did No One Stop Her?
The big question, obviously, is how she kept the alleged scam up so long. At the rate she was burning money, the fact that she didn't have the capital to back it up definitely should have come up sooner. And the reason it didn't is definitely not because she had an airtight story or was particularly good at lying. To begin with, this girl was claiming to be a German heiress without really speaking German. As this Independent article points out (a little too gleefully IMO—we get it, Americans are dumb), "a quick quiz in German could have cleared it all up very speedily." But honestly, no one who was around Delvey had any interest in finding out if her story was fake—people just wanted her to keep buying shit, trusting that the payment would eventually come through.
As for how she covered it when payment didn't come through—which was often—Delvey allegedly claimed unsuccessful wire transfers from a (nonexistent) trust fund in Germany. She also reportedly fabricated a financial adviser named Peter W. Hennecke who corresponded on her behalf when she attempted to get a loan of $25 to $35 million from various banks. The phone number associated with Hennecke was found to be a burner from a supermarket, his email was an AOL account, and when people started asking questions, Delvey literally pretended Hennecke had died. I cannot make this up. Ultimately, her debts caught up to her, and she was arrested outside rehab facility Passages in Malibu. How very Lohan of her.

What's She Doing Now?
As mentioned, Delvey is currently in jail, a turn of events she's taken surprisingly well. "People seem to think it's horrible," Delvey says about literal prison, "but I see it as like, this sociological experiment." Many quotes from Delvey's time in jail give me pause, like when she marvels over her cellmates' accounts of identity theft ("I didn't realize it was so easy"), and the tidbit that "the murderers were the most interesting to her."
Essentially, this girl is troubled—a fact equally on display in her still-existing Instagram account, which features terrible selfies interspersed with pictures of literally blank white space. Also, most of the comments on these pictures are from clearly fake accounts, with 5-10 posting the same comment verbatim within minutes. This is not the Instagram account of someone who is okay. If there's a lesson to learn here, it's that owning designer athleisure and keeping a stack of $100 bills handy is a great way to convince people you have a trust fund. Seriously though, it's an extreme example of how the Instagram existence we crave is more often than not an illusion, specifically designed to blind people with displays of money while obscuring the reality underneath. Maybe if we were less desperate to make our lives LOOK wealthy and fabulous, we wouldn't be so eager to believe someone like Delvey, who displayed more than a few red flags. And maybe we could stop breeding criminals whose primary goal is to spend more money on bottle service and sweatpants from Supreme. Just a thought.
Images: Giphy (5)