I'm going to go out on a limb here and say the last 7 seasons of The Bachelor/Bachelorette are all tied for the most dramatic season ever. Right, Chris Harrison? But some of these seasons were shittier than others. I'm looking right at you, Nick Viall. In case you forgot which season rocked and which ones sucked in recent history, we've conveniently ranked them for you. You're welcome. Let's reminisce on all the mediocre times, shall we?
7. Nick Viall

No one is fucking surprised Nick's season sucked. You know it. I know it. We all know it. The big mistake show runners made in creating this season was casting the clogged drain of humans, Nick Viall. Did they have a check list of shitty qualities they wanted in a person? Like, who is the most dumpable, lispy, awkward guy we can think of and let's just cast him. For fuck's sake. The only thing good about the season, really, was Corinne and even she couldn't turn this sinking ship around.
6. Juan Pablo

Juan Pablo was the wooooorrst. Well, in this case, the second worst. I feel like he gets points for mostly sticking to the show's format and not making his dates go to the fucking North Pole to impress him. Juan Pablo was a dick, but at least he was bangable. If you're saying you wouldn't hit it, you're lying. Just put a bag over his head so you don't have to listen to him talk. He also loses points for being homophobic. Didn't he mouth off about how gay people weren't real people or some shit? Yikes. Hard pass.
5. Andi Dorfman

I dropped Andi on this list because girl has some questionable judgement. First of all, she let Nick into her final two and had sex with him. Andi basically got us all into this whole mess in the first place. She also picked Josh who was definitely a douche/potential sociopath. I mean, look at him. I feel like The Bachelorette is generally less dramatic than The Bachelor (i.e. less fun to watch) because dudes don't know how to fully whip out their crazy like a group of ladies can (did I just set feminism back 50 years?), but Nick and Josh had some good arguments. Nick also called Andi out for sleeping with him and then dumping him. I mean, that was slut shaming at its finest, but it made for good TV.
4. Kaitlin Bristowe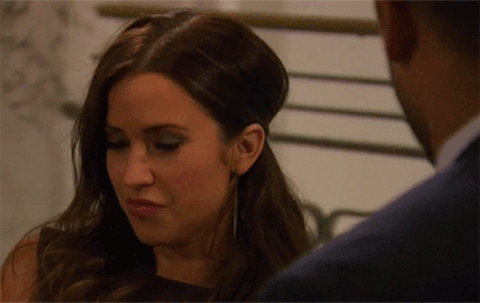 On Kaitlin's season of The Bachelorette they did that weird thing where they made the dudes pick between her and another chick for the right to be the Bachelorette on the first night of the show. Awkward, yet, still interesting. Kaitlin also banged Nick. Is he charming or something when he isn't on TV? I feel like I'm taking crazy pills! Anyway, Kaitlin's season was pretty dramatic, but she kind of ruined the whole thing when she snapchatted herself and Shawn in bed together before the finale. Bonus points for having the best Snapchat presence out of all the Bach alums, though.
3. Chris Soules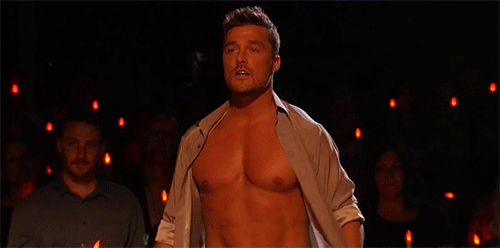 Chris is probably one of the dumbest people that has been on the show, but, dat ass doe. He was cute, charming and had an insanely beautiful smile. I give Chris extra points for helicoptering away from two crying bitches in the desert after dumping them both on a two-on-one date. Like byeeeeee. His season was also pretty enjoyable to watch. Remember when that one girl who was like, so weird about her dead boyfriend? She was all like, "Isn't my story amazing?" Nah lady, you're a creep. This season also gave us Ashley I., who I think is a total blessing to The Bachelor franchise.
2. JoJo Fletcher

I still don't really believe JoJo is a real person. Who just looks like that and also has perfect boobs? We'll call it witchcraft. Even though you could kind of tell that JoJo was going to choose Aaron Rodgers' little brother from the beginning, her season was still pretty captivating. This is the season that gave us THE CHAD, for chrissakes. Also, her final four was pretty decent, and by decent I mean hot. Good for JoJo.
1. Ben Higgins

Do I maybe have a huge crush on Ben Higgins? Of course I do. Everyone does. He's like the boy next door. He somehow got dumped by Kaitlin yet wasn't pathetic about it. He was also super nice to all of the women, letting them just fester in drama of their own making. The season gave us Olivia, who was the season's villain and basically Corinne Lite. Ben also broke all the damn rules by telling both JoJo and Lauren B. that he loved them. I mean, that wasn't the best move but it was definitely great television, and Jojo still hasn't gotten over it, which is personally amusing for me.