As you may recall, some eyebrows were raised when man-who-definitely-hands-out-dental-floss-on-Halloween Mike Pence and co. recently stayed at Trump's golf resort in Ireland, which was three hours away from Dublin where his meetings were actually taking place. Seems like a pretty blatant kiss-ass maneuver to me. After admitting the president had merely "suggested" the location, Pence eventually denied the accusation that he only stayed at the resort to please Trump, and his and Trump's responses were all the usual, infuriating bullsh*t-in-plain-sight ordeal.
But it's worth noting that this sort of thing is far from the irregular. The bizarre Ireland suggestion, paired with the fact that Attorney General Bill Barr will spend more than $30,000 of his own money to throw a private holiday party at the Trump International Hotel, are glaring enough even without Trump's non-stop babbling about hosting the next G-7 at his Miami Doral resort. These and other events have prompted the House Judiciary Committee to consider including hearings on a potential violation of the emoluments clause — which prohibits the president from enriching him or herself through the presidency — in potential impeachment proceedings.
Tbh, Trump's businesses have really flourished since he was elected. People have come to realize that the best way to get the president's attention is to dress up as a giant McDonald's fish fillet sammie spend money that will end up in his pockets, so they make sure to frequent Trump's resorts. It's even drawn comparisons to the Mafia practice of "kicking up" — or making sure any benefit to the boss's staff makes it into his own pockets. Wow, it's almost as if this was Trump's main motive for applying to a job that he has seemingly no interest in and absolutely no qualifications for.
Anyway, here are some disturbing stats that we found in a New York Times article exploring spending patterns uncovered by Public Citizen and Citizens for Responsibility and Ethics in Washington, about the ways Trump's businesses have benefited from his presidency.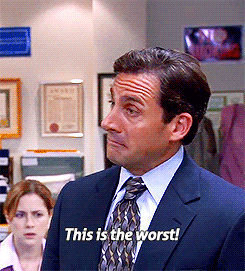 1. Since January 2017, political candidates, party organizations, and Trump's own political operation have spent at least $5.6 million at Trump properties.
To put that in perspective, in the four years prior to Trump running for prez, the same hotels and other venues collected a total of only $119,000 in federally regulated payments from political groups, according to the New York Times. Sooooo, yeah. This is like comparing my childhood allowance (zero dollars) to my rich friend's allowance ($20 a week for doing sh*t like cleaning her own GD room) — there's an obvious and unfair difference.
2. Trump's inauguration committee paid the Trump Organization $1.5 million for rooms, meals and event space at its Washington hotel
Corporations, friends, and allies of the president covered the cost of the inauguration, so it wasn't paid for by the government, but the man running the government still got a big, fat check from it.
3. Members of Congress have made at least 188 or more visits to a Trump property. These visits were made by 90 members of Congress, including 26 (of 53) Republican senators.
Teacher's pet much?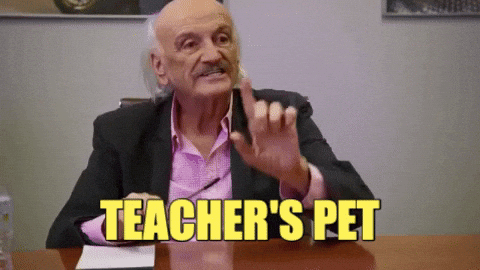 4. Since 2017, 250 Trump administration officials have been seen visiting at least 630 Trump properties.
Again, could y'all be more of a suck-up?!
5. According to the Times, "more than 110 officials from nearly 60 different foreign governments have visited a Trump hotel, golf course or other property."
These figures were uncovered by the Citizens for Responsibility and Ethics in Washington. I guess this is how foreign policy is conducted now. Great.
6. Trump has spent nearly a THIRD of his presidency staying at his own family businesses — a total of 293 days since he was sworn in.
But surely the federal government doesn't pay for him to do so? Of course it does. Him and his massive Secret Service and advisory apparatus. "These visits have generated hundreds of thousands of dollars in federal government payments to cover the lodging expenses of the Secret Service and other personnel who accompany him," according to the Times. How is this legal?!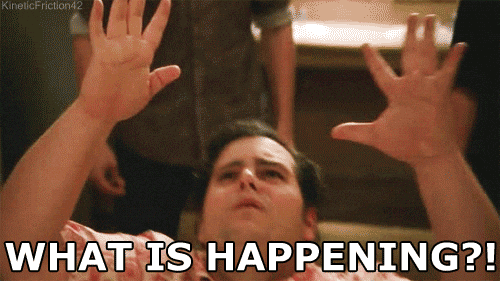 7. Dozens of influential and wealthy D.C. players attend a monthly happy hour called "Trump First Tuesdays" at the Trump International in D.C.
Wow, Trump supporters have even found a way to make happy hour sound unappealing. I'm honestly impressed.
8. The government of Saudi Arabia spent $190,273 at the Trump hotel in early 2017. They spent $78,204 MORE just on catering.
This so far is the single largest tab paid by a foreign government. So weird that Trump didn't want to investigate a reporter being murdered on their watch…
Earlier this year, NBC News reported that officials from at least 22 foreign governments have spent money at Trump Organization properties — booking rooms and hosting events — since his inauguration.
Trump denies that he has any influence on this sketchy accommodation choices — according to him, these people just have good taste (lol no). But even if Trump isn't explicitly suggesting that people support his businesses, the idea that doing so will make him more likely to be on your side is still obvious to people. In other words, the presidency is making Trump richer, without him even having to do anything. His plan is working, and it's infuriating.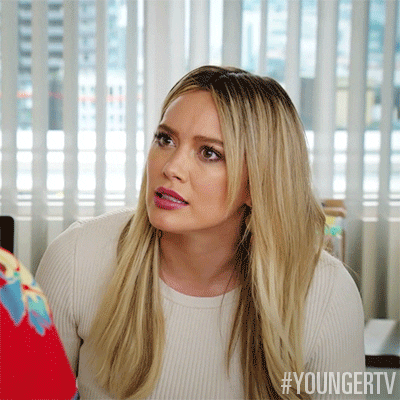 One More (Sketchy) Thing:
Bringing over our favorite podcast segment for this one. (Do you listen? You should listen. Find us on Spotify here and iTunes here.)
Another New York Times report details the Trump Organization's unusual relationship with a Scottish airport, possibly forged for mutual financial gain.
In recent years, the Pentagon has increased its use of an airport in Scotland for refueling stopovers, possibly so that military crews stay at the nearby Trump Turnberry golf resort. Before Trump ran for president, the Trump Organization developed a partnership with the Glasglow Preswick airport, which is located near Trump's Turnberry golf club and resort, to refer more aircrews to his hotel. In return, Trump would "drive corporate jets there and attract other commercial traffic," according to the Times.
When the Pentagon decided to make more use of the airport to refuel Air Force flights, they left up to the airport to arrange accommodations for United States military personnel. And the airport has been quite generous towards President Trump in doing so, even though his hotel is farther from the airport and advertises higher rates than competitors in the area.
The number of stops by Air Force planes at Prestwick rose from 180 in 2017 to 257 in 2018 and 259 so far in 2019. 220 of those 259 stops required overnight stays. Since October 2017, records show 917 payments for expenses including fuel at the airport all add up to a total of $17.2 million. Casual.
How much Trump's hotel has actually benefited from the partnership has not been determined. In response to the report. Trump tweeted that he knows "nothing" about the partnership and the crews staying overnight at Turnberry just "have good taste."