I feel like the only reason anyone says they looove summer is because temperatures are finally decent enough to emerge from our six month hibernation and day drink excessively. No one in their right mind actually enjoys the sweltering heat and ditching their all-black attire just so people don't think they're emo weirdos. By now, we've thankfully retired our rompers, wedges, and obnoxious bright nail polish. It's my fave time of year where I can step into a nail salon anxiety-free and choose my go-to color without any hesitation because when in doubt, always go black. I swear, I'm like, positive my manicurist said a prayer last week when I chose a color within 30 seconds. I mean, maybe with the exception of matte black, a basic black manicure is honestly so 2000s. Although you're too lame to try new things or you forget that 10 million other colors exist, fall def offers us a plethora of gothy polish options that are just as cute as black. They're just as smart as black. People totally like these colors just as much as black. We should all just totally stab black!
Uh, anyway, it's time to change it up so, here are the really effing cute neutral alternatives to step up your basic black manicure game.
Did anyone else know Christian Louboutin had a nail polish line? Yeah, me neither, but it's as dramatic and eye-catching as you'd expect. I mean, look at the fucking spike for a cap—amazing. This "daffodile" gray is the complete opposite of the cheery yellow flower (fucking obviously), making it the perfect cool neutral shade that looks good with any skin tone. The nail lacquer applies better than any nail polish you've ever tried (bible!) for glossy, long-lasting, chip-resistant results.

A summery light brown still works as the weather cools down because it's such an edgy nude that honestly works for any time of the year. The toasty taupe is a combo of light gray and beige, making it a light shade that takes on a cooler hue. We all know that OPI is life, otherwise our local nail salon wouldn't be stocked with it, so your nails will obviously look effortlessly chic regardless of if you DIY or treat yourself to ANC.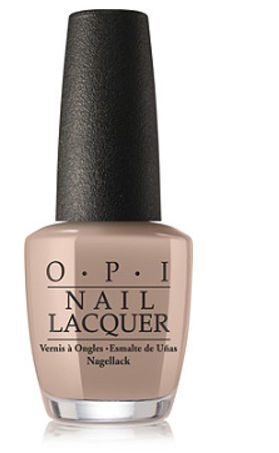 Deep navy is like the nicer, less aggressive version of black. It actually has a pigment of color that doesn't make you look seriously anti-social, but it's dark enough to claw someone's eyes out if they eat your leftovers get on your bad side. It's neutral and dark enough to *almost* become the new black this fall, so it'll def go with all the black ankle booties you wear this season.

Honestly, nothing is more betchy than a gorg red manicure. It's classy, sophisticated, and IDK why, but it just makes you look like a boss-ass bitch. There's just something about a deep merlot nail in the fall that makes me drink wine more than usual feel like I have my shit together. It looks fab with every single one of my generic black leggings and Adidas Superstars (persecute me), and yet, it still channels my inner homicidal persona.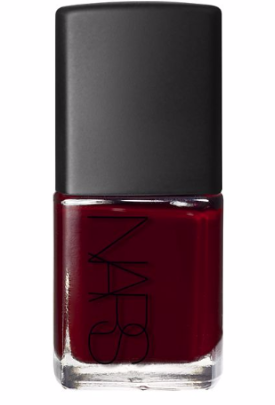 The description literally says "moody" so that's how you know you're in the right place. The cross of deep ocean and forest green is seriously v unique if you're looking for something to spice up your life, and it's totally not basic yet so you may as well cop this while you can. Jin Soon's collection is pretty clutch because it dries in like, five seconds and lasts forever compared to the shit you probs buy at Duane Reade.

Dark purple is my go-to on days I feel like being the sweetest bitch you'll ever meet. A dark plum is a neutral deep purple you can match with surprisingly everything and easily take from fall into the upcoming winter. Essie's 10/10 nail polish slays the game and will make your next dark mani look just as #flawless as this color.