Christine Blasey Ford, a 51-year-old research psychologist in Northern California, is ready to take Supreme Court nominee Brett M. Kavanaugh down. Ford has come forward as the author of the confidential letter sent to a senior Democratic lawmaker alleging that Kavanaugh sexually assaulted her when they were both in high school, over three decades ago.
Since Wednesday, Ford has had to watch her name and story, which Kavanaugh has since denied, become public information without her consent. Now, in a very brave power-move, she has decided that the best way for everyone to understand the truth of her story, is if she tells it. In her first public statement, Ford said that during a summer in the early 80's when she was around 15 years old, Kavanaugh and his friend both, "stumbling drunk," forced her into a bedroom at a high school party in Montgomery County. Kavanaugh pinned her down on the bed while his friend watched, groped her over her clothes, and struggled to pull off her one-piece bathing suit. In a particularly disturbing turn of events, Ford alleged that she tried to scream, and Kavanaugh muffled her cry for help with his hand.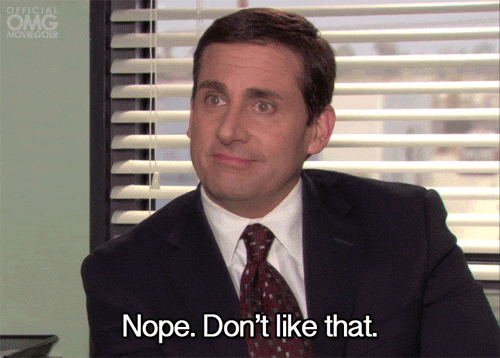 Ford added, "I thought he might inadvertently kill me. He was trying to attack me and remove my clothing." Ford escaped when Mark Judge, a classmate at Georgetown Preparatory school, jumped on all three of them and she ran out of the room, locked herself briefly in the bathroom, and fled from the party. On Sunday, The White House sent The Post a Kavanaugh's statement of denial in which he said, ""I categorically and unequivocally deny this allegation. I did not do this back in high school or at any time." Judge has also denied the claim and defended Kavanaugh writing that he "never saw anything like what was described,"  recalling him as a "brilliant student," who "wasn't into anything crazy or illegal." If I learned anything in high school, though, it's to never trust a drunk senior from an all-boy's school. 
Ford kept her story silent until 2012 when she spoke about it in couple's therapy with her husband. Her therapist's notes, provided by Ford, have since been reviewed by The Washington Post. Kavanaugh's name isn't mentioned, but an attack by students from "an elitist boys' school," who went on to become "highly respected and high-ranking members of society in Washington" are described. In an interview with her husband, he recounted the 2012 therapy session, remembering that his wife's fear was that Kavanaugh, then a federal judge, might eventually be nominated to The Supreme Court. 
Democrats have since demanded that Kavanaugh's confirmation process be put on hold and some Republicans have also agreed. Ford's Lawyer, Debra Katz, said on CNN's New Day, that Ford is ready to fight Kavanaugh's denial by testifying in public to the Senate Judiciary committee. There has been no immediate reaction from Trump, but senior counselor Kellyanne Conway has stated, "This woman should not be ignored and should not be insulted. She should be heard." This might be the first time and last time I'll ever say Kellyanne Conway is right, but when you're right, you're right.
Heads up, you need to keep up with the news. It's not cute anymore. That's why we've created a 5x weekly newsletter called The 'Sup that will explain all the news of the week in a hilarious af way. Because if we weren't laughing, we'd be crying. Sign up for The 'Sup now!