It's the most wonderful time of year again, ho ho hoes, when your mind is filled with beautiful ideas of all the amazing things you can buy yourself, and on occasion, some cool things you can buy for others. If you need some help figuring out what to buy for whom, yeah same, we put our heads together and came up with kind of a perfect list. We have products that are great for all the different people in your life, and if we're missing someone, idk, that's just not our problem anymore. Try to get through this list without wanting everything for yourself, k? Here we go.
FOR YOUR FRIEND WHO COMPLAINS ABOUT BEING OUT OF SHAPE BUT NEVER GOES TO THE GYM: BARRY'S BOOTCAMP

Time to get your shit together. We get it, working out or committing to a workout class sounds like a lot. You've probably heard of Barry's Bootcamp, and if you haven't, you should. It's not as terrifying as it sounds, so don't let your friend think you've signed them up for 10 classes of hell. It's actually a really fun place (I'm serious) and an amazing workout that has the Betches stamp of approval. Even the laziest of us enjoy it. It's basically a one hour HIIT workout that combines treadmills and strength training. If you literally never workout, you can pace yourself and choose your own speeds, but the instructor is so motivating you will actually push yourself, I promise. Best part: The studio is dimly lit, so when you need to take that extra five seconds to catch your breath, no one will notice.
FOR YOUR DAD WHO WANTS TO BE A COOL DAD: TWINKLY

This is his opportunity to become a cool dad forever, because this is the most incredible thing we've ever seen. Twinkly has created the world's first app that controls LED lights with unlimited combinations of colors and patterns that you can choose from your phone. We are shooketh. There is nothing more Instagrammable than this. Rock Center will have nothing on your tree if it has Twinkly lights. Do you celebrate Hanukkah? Get a tree anyway, and make the lights blue and white. Get a tree in July for Independence Day, and make it red, white, and blue. Get a tree for Valentine's Day, and make the lights black (that just means don't turn the lights on, but still). We are literally so obsessed and can't wait for it to provide endless hours of entertainment.
FOR YOUR FRIEND WHO HAS NO FILTER: SHOP BETCHES

If you haven't perused Shop Betches yet, first of all, you are a moron, but seriously you're missing out. Not to toot our own horn, but looking through all our shit is like, a really fun time. Here are some ideas for the perfect gift: our shot glass set, our lashes beanie, and our candles. The shot glasses will hands down be the center of attention at any party. The lashes beanie is 100% guaranteed to receive compliments (this has been scientifically tested). The candles are the easiest way to add personality to your room without overspending or trying really hard to figure out what your personality even is. And since we're so fucking nice, we're giving you 10% off your order if you use the code GIFTGUIDE2017, valid until 1/1/18. You're welcome.

This might help. If you've ever dreamed (ha) of sleeping on silk but figured it was a little too fahncy for your lifestyle, think again. Slip makes beautiful, high-quality silk pillowcases at reasonable prices. Plus, it comes in so many colors; it's hard to choose just one. What's the benefit of sleeping on silk? It slows aging, doesn't cause sleep creases on your skin, and won't give you bed head (aka won't damage your hair like cotton cases do). And if you love your pillow cold, you won't have to worry about flipping it over to get to the cold side with these. And besides all those health benefits, please tell me what is more chic than a bed with silk pillowcases. I'll wait.
FOR YOUR BROTHER WHO IS TERRIFIED OF THE DENTIST: QUIP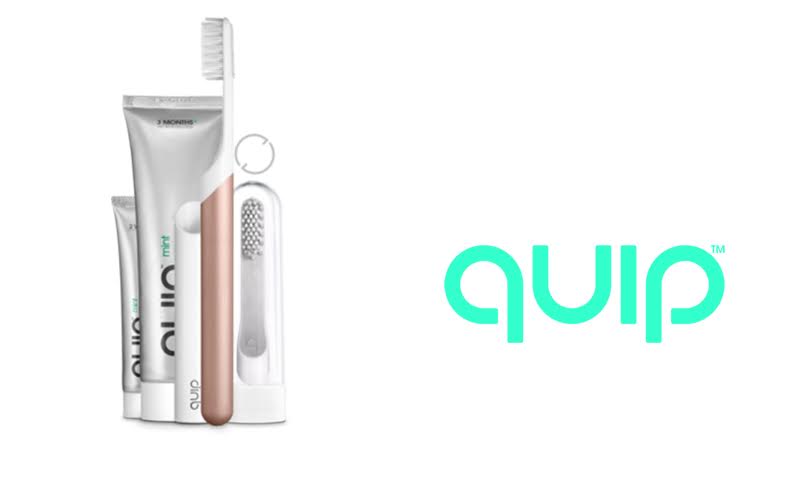 He'll never be nervous about cavities again if you get him a Quip toothbrush. It's the perfect gift for literally anyone because you know they need it, you know they'll use it twice a day, and they're just the chicest toothbrushes you'll ever find. Quip refreshes the head every three months, plus you can opt in to get toothpaste refills! If you don't dread running out of toothpaste and milk that tube for all it's worth, then you're not as lazy as I think you are. It's so easy that you can even pre-pay for a year's subscription, and deliveries will be sent straight to your door. Our whole office uses Quip and is obsessed, so like, trust us—this is a really nice gift.

There is nothing wrong with treating yourself. If you're like any other betch in this universe, every morning when you're going through your underwear drawer, you think to yourself, "K, I really need new bras and underwear." Naturally, you never actually order any. Now is your time to shine. While you're at it, check out all the other amazing products Pink has (that you now realize you need) like the Sherpa Boyfriend Quarter Zip, which looks like something I could live in for the rest of the winter. And if you're one of those psychos who enjoys running, they have super cute fleece lined leggings, so I guess we'll see how much you like running outside in the cold. And if you just can't decide what you want, don't forget you can buy yourself (or a friend) a gift card.
FOR YOUR ROOMMATE WHO KEEPS STEALING YOUR MAKEUP: BOBBI BROWN

What highlighter does she use? Bobbi Brown. Well maybe she doesn't yet, but now she will, every single day. Never again will you have to passive-aggressively ask if your roommate has been using your makeup, but now, you might want to get Bobbi Brown's Highlighting Trio for yourself. The colors are Nectar Glow, Pink Gold Glow, and Gold Bronze Glow, and they look amaze on all skin tones. Just ask anyone at Betches HQ, our faces are looking v illuminated these days. Shine bright, shine far.
FOR YOUR BOYFRIEND WHO THINKS HE'S HUGH HEFFNER (RIP): PARACHUTE ROBES

You may think you know Parachute, but you could be wrong. You probably know them because of their amazing bedding that everyone swears by. But here at Betches HQ, we like to be a little more luxurious. Extra, if you will. So we're going to introduce you to the most amazing robe you will ever meet. It's made of 100% long-staple Turkish cotton (no idea what that means, we just know it's soft) and has two pockets. Fucking love pockets. So you could get this for your boyfriend, and you could get this for yourself, or literally anyone because who doesn't love a fuzzy robe?
FOR YOUR SISTER WHO HAS HER SHIT TOGETHER 100% OF THE TIME: GLAMSQUAD

You can help keep up her appearances by giving her a gift card to Glamsquad. Located in NYC, Miami, LA, and DC, Glamsquad provides hair, makeup, and nail services, anytime, anywhere. Does that mean you could get your hair blown out in your own bathroom? Yup. Fun fact: Glamsquad HQ is located right below Betches HQ in our building, so you know we've become friends with them. They're awesome, and we always feel like Kim K after a service with them. Lucky for you, they're giving new users $25 off with code BETCHESLOVEGLAM. Valid through 12/30/2017, so get on it.
FOR YOUR SISTER-IN-LAW WHO TRAVELS A LOT FOR WORK: SEVEN DAUGHTERS WINE

Yeah that blows, but she can pack a couple cans of wine for the train ride. Yup, I said cans of wine. Seven Daughters is changing the way we think about drinking wine. It's not just something you enjoy after a long day when you finally get home, or to the hotel, but you can pack it up and whip it out whenever, wherever. So if she's on a three hour Amtrak full of coughing, sneezing, and a screaming baby, she can crack open a can of pinot noir and pretend this isn't her life. Side note, they also make a really cute stocking stuffer. BONUS: You betches can get 20% off your order when you use code BETCHES7D for any order of Seven Daughters product on uncorked.com. You're so welcome.
FOR YOUR UNCLE WHO SINGLE-HANDEDLY CAUSES YOUR WEIGHT GAIN OVER THE HOLIDAYS: TOVOLO

Stop fucking baking me cookies for the love of ALL THAT IS HOLY. Okay, don't actually stop, though. We've been obsessed with Tovolo for a while now—it's this chic kitchen and cookware brand that makes the coolest products. Some products you actually need, and some products you just NEEEED, OMG. They make super cute cookie cutters that are dishwasher safe, food safe, and BPA free. The cookies come out of the oven looking very legit, so your Uncle is gonna be pumped about this. Other Betches favorites are the Stainless Steel Cocktail Shaker for some highly fancy entertainment and the Skull Ice Molds, because why not? They're literally us. You honestly can't go wrong with anything from Tovolo.
FOR YOUR MOM WHO DRINKS A BOTTLE OF RED BEFORE BED: MARTHA STEWART WINE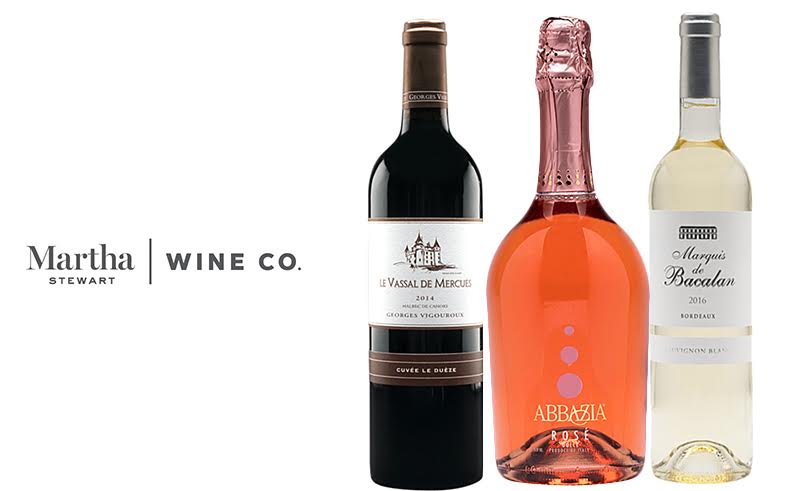 That's a lot of wine…for a mom. Betchy. She probably has to make runs to the liquor store as much as she runs to the bathroom, so save her the hassle and sign her up for Martha Stewart's Wine Club. Have you ever heard of anything more motherly? Idk, I haven't. Launched in April this year, Martha Stewart Wine Club sends you wines and pairing suggestions every six to eight weeks. Who handpicks the wine? Martha. Who makes the serving, pairing, and entertainment suggestions? Martha. Can you choose your preference of red, white, or both? Yup. And if you're a psycho and don't like the wine you receive, they'll replace it for free. But you'll love it all because if you can't trust Martha, who can you trust? And trust us, your mom will love it.