It's the end of an era. After almost 12 years of marriage, Ben Affleck and Jennifer Garner have officially filed for divorce. If this feels like déjà vu, you're not wrong: Bennifer 2.0 first announced their plans to split up way back in June 2015, but have spent the past two years sending a shitload of mixed signals about what would really happen.
Just last month, there were major reconciliation rumors (which we fell for) because they were hanging out together like 24/7, but it looks like they were just doing it for attention. Or because marriage is complicated especially with kids involved. One of those two. Unfortunately for those of us who love drama, they're going with the most amicable kind of divorce, where you don't even hire a lawyer, which is boring for us but probably best for everyone involved. They've always been super conscious of what will be best for the kids, and after dealing with Ben fucking the nanny they just really need this to go smoothly.

Even though we've known they were splitting up for literally 22 months, this still feels like a big moment in Hollywood-land. Like, we remember way back in the day when the original Bennifer was a thing, but J.Lo just wasn't the right girl named Jennifer for him. Bennifer 2.0 always seemed like a pretty perfect couple, mainly because Jennifer Garner is basically an angel sent from heaven and anything she is involved in just naturally seems correct. Like, somehow she manages to be so cool but also so perfect? We don't understand but we love her for it.
So what's next for the ex-couple? Ben has the Justice League movie coming out later this year, which should be awesome because he did suuuuch a great job in his first Batman movie. Jen just has one movie coming out later this year, but she also makes bank doing credit card commercials so she should really be fine. In the mean time, we'll be waiting patiently for a 13 Going on 30 sequel, because that's what she's always deserved.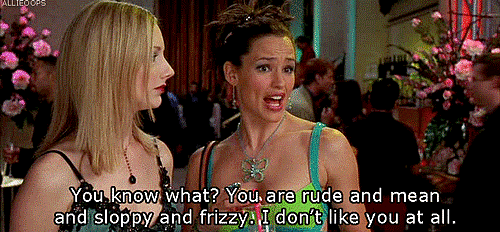 In terms of love, there's no telling what will come next for these two, but we have a feeling Jen's next man will be super fucking classy, and Ben's next girl will be a solid 15 years younger than him. Idk, just a feeling.