Some say maturity is measured by the copious amounts of subtweets blasted on social media about some fucktard, or the continuing decision to chase your birth control with Fireball. What some don't know is that maturity is actually measured by the futile attempt of not cracking a faint giggle as the sex store saleslady gives you a detailed lecture on how to properly insert a vibrating C-ring onto his bulging erection (lol she said "erection"). Needless to say, my first time purchasing a sex toy was eye-opening.
If you're already a self-described sex toy aficionado, kudos—you've prob faked your way through one too many orgasms in your life while attempting to cover it up with some "let's get more adventurous" bullshit. But if you're not so savvy in the whole grown-up toys department, you're obvs curious. K, so forget what I said—sex toys are great. They're like that excuse of a best guy friend you secretly lust over while convincing your boyfriend he's "like a brother" to you—in other words, they're the backup you crave in times of pure desperation. Think about it: Have you ever heard of a woman being let down by her vibrator? We as a society may be sucking down Tide Pods this year, but we're well past the point of sex toys being a taboo, so consider this like a Dildos for Dummies if you're thinking about blessing your life with the art of greater satisfaction. Your vagine can thank me later.
You, in a euphoric state of pure orgasmic bliss when you're done reading this:

LUBRICANT
This isn't groundbreaking information, and I fucking realize lube is not a sex "toy", but the stigma around using lube because you don't want him to think you're a "dried up old hag" has been cancelled. Nobody thinks that, and nobody will judge you if you suggest using it, especially while using toys. Using lube is not like, required in the rule book to have a good time, but neither is vodka, and I don't see you going out dry-as-fuck-sober every weekend. So do yourself a solid and invest in some $10 coconut-flavored (WATER-BASED) lube so you'll NEVER have to ask yourself "did this fuck seriously just slap his spit onto my clit?"

Wet Kiwi Strawberry Flavored Lube
And also, this:

VIBRATOR
A woman without a vibrator is like… some metaphor I can't even think of because it physically pains me to even imagine. Whether you're regularly scheduling dick appointments or you're a lone ranger, invest in a fucking vibrator. Like, before you invest in decent health insurance. Vibrators are great for solo seshes or for partner play, because they require little effort for maximum clitoral stimulation and satisfaction and don't contain a shit ton of fancy features. There's one battery required for one button containing like, 10 different speeds and double the orgasms. That's like, some Bill Gates innovative shit.

Pleasurette mini waterproof vibrator
The We-Vibe is also great for couples and the pleasure is literally in the name: we fucking vibe. One end goes inside to hit the G-spot and one resides directly on the clit. It may look like an IUD-type contraption, but the irony here is after being orgasmically blessed into the holy gates of Heaven, you'll def want his babies. Jk, kinda.

We-Vibe rechargeable couples silicone waterproof massager
DIRTY DICE
Remember in 13 Going on 30, when older bitchy Jenna told her super-hot hockey player bf she wanted to play a game and he thought playing Battleship meant a game of dick, dick, goose, and she def didn't? Well, with Dirty Dice, you're both on the same page while playing a game that will 100% end up in sex. You literally have to roll a pair of dice and do what it says #revolutionary. This is perfect for couples who are too prude shy to whip out actual toys to spruce up their sex life, and the anticipation is sure to heighten your sexual senses, so get rolling.

Dalliance Adult upscale adult sex dice
DILDO
Congrats! You're finally thinking about biting the bullet and actually buying the bullet. I'll be the first to admit, sex stores don't exactly market their dildos to be friendly and pleasurable pieces of hardware. Like, wtf is with the round table shrine of sacrificial hard-ons upon entrance? And sure, the last thing you want to see when you open your drawer is a veiny triumphant bastard with silicone balls staring you straight in the face, but don't be fooled by a dildo's exterior—most of these handheld devices come equipped with vibrating clit stimulators resembling fuzzy animal ears, and even are named after some adorable AF wildlife, like "fluttering rabbit" or "leaping dolphin" or some shit. Plus, it's like you're introducing one new friend to another: Rabbit, meet G-Spot.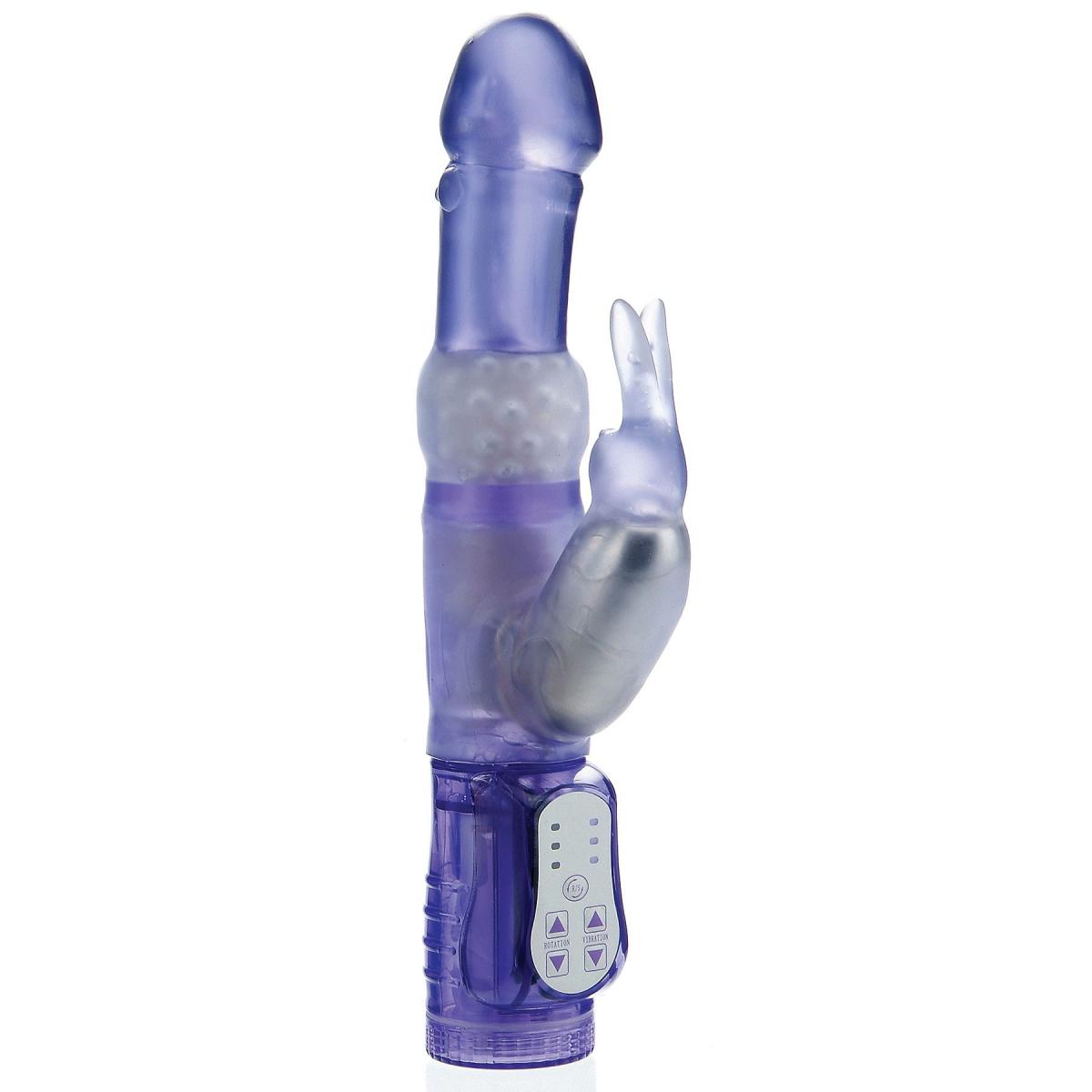 Adam & Eve wet wabbit vibrator
BEGINNER BONDAGE KIT
If you ever try to tell me you don't actually have a Fifty Shades fantasy or that you haven't left the movie theater soaking wet the past two Valentine's Day weekends, you can politely excuse yourself now. A bondage set is a must-have for beginner sex toy consumers. It's like the gateway drug that leads to a wonderful world of nipple clamps and butt plugs (shut up, you're sort of curious). Truthfully, idk how the fuck "introduction" and "S&M" could ever be placed in the same sentence, but it's apparently a thing. This kit comes with everything you need to amp up the kink: fuzzy cuffs, an eye mask and a faux-leather flogger that allows for any pleasure level from gentle grazing to "whip me harder, Christian!"

C-RING
This shit may or may not have ruined my childhood because upon first glance, I low-key thought it was a Life Saver. Anyway, I will say that this shit takes practice, but it's well worth it when used correctly. Cock rings are designed mostly for men to basically rubberhead their peen, restricting blood flow and causing increased pressure, which results in the ultimate O. But then a bunch of fems were all, "what about my pleasure?" so voilà—the vibrating cock ring was born. These are great for when he "forgets" to show your clit some love during sex so you're not forced to basically masturbate while he's going full throttle. Like I said, desperate times call for desperate fucking measures.