We're not sure why, but brands always seem to come out with their coolest leggings toward the end of winter. It's like, we just spent the past four months cuddled up with in bed watching This is Us while eating enough sushi for a large family. Is this really the time to come out with the hottest, most form-fitting leggings you can think of? Sweatpants are all that fits me right now.
Either way, we rounded up our favorite leggings out right now, so you can avoid putting on skinny jeans and stock up on the pants that Kendall Jenner made acceptable to wear in public. Here are the ones you need:

All betches know that Lululemon was our OG $100 pair of leggings, so we can't make a leggings roundup without the pant that started it all. Lululemon leggings are basically as timeless as an engagement ring, and their new styles somehow keep getting better. We'll always love their classic Wunder Under leggings, but these Body Con Tights are so cute and just edgy enough with the mesh cutouts on the sides. We're obsessed.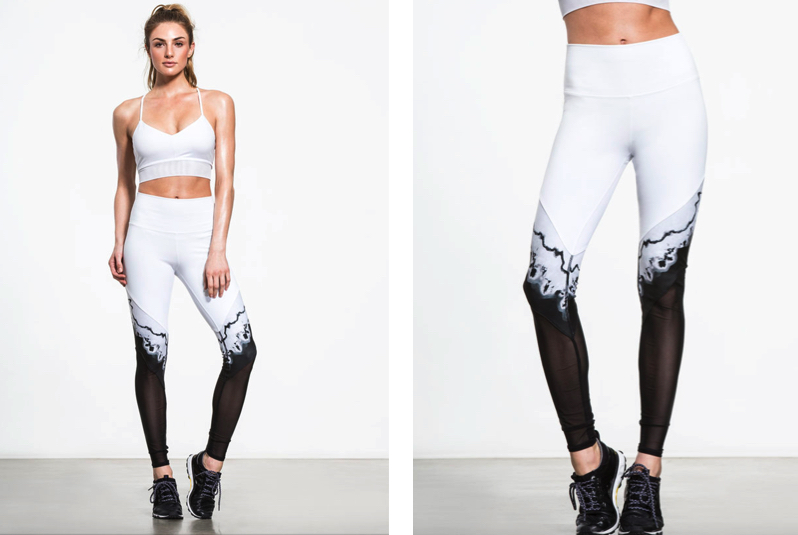 White leggings are pretty much reserved for betches who are so skinny that they're not even expecting to get their periods in the next six to eight months. These ones are high waisted and have a sick print at the bottom, so they're pretty much the best things ever. Plus, they're actually made of breathable material that keeps you cool and dry during a workout, so you can actually put these things to use when you feel like moving. In other words, no crotch sweat marks. Hallelujah.

Basic girls tend to stay away from grey leggings, but not many people know how amazing they make your ass look. The cutouts on these leggings are amazing, and we're obsessed with the color. The pastel grey is subtle enough to match with more than one colored top, but is light enough to accentuate your ass, even when you've neglected your squats since last summer.

These leggings look like they're too dope to actually sweat in, but they're surprisingly made with a ton of support to move with you while you work out. Don't let the trendy cutouts fool you. These leggings are elastic-free so they're super comfortable on your waist, and they're made with four way stretch to expand with your muscles while you move. Plus, they're slutty looking enough for you to wear on a night out when you're feeling fat or lazy or both.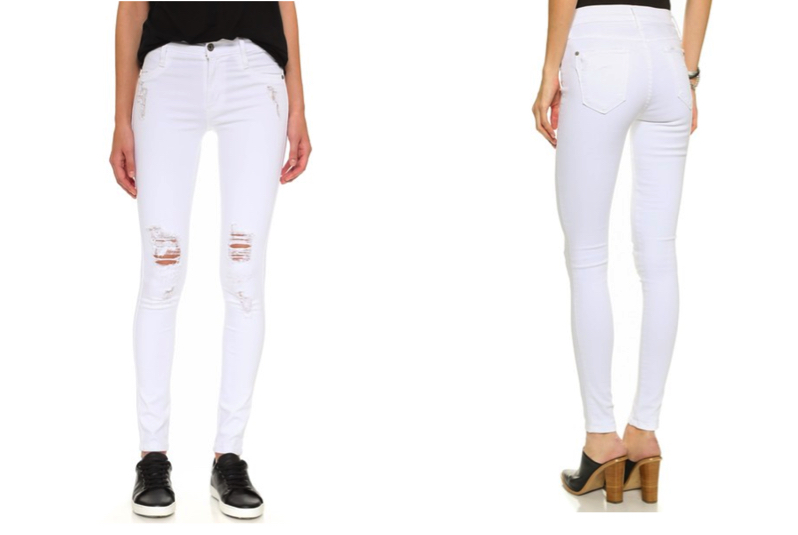 These jeggings look like your best white jeans, and they're super comfortable too. I mean, any pants that say the words "ultra flex" in their name have to be pretty sick. Every LA betch is freaking out over James Jeans right now, and we get the hype. It's prob too soon to wear white right now, but drop a few pounds by July Fourth and you'll kill it in these.

Terez is the brand that SoulCycle instructors and their overexcited 6am riders wear while jamming out to Sia in a dark room while channeling all their good vibes. That sounds like the last type of person you'd aspire to look like, but hear us out. The pants are usually too colorful for us, but we happen to love these ones. They're awesome for working out and if you pair them with a black sports bra and black Nikes, you'll look like the super intimidating betch at the gym who takes her workout extremely seriously. AKA no fuckboys trying to pick you up at the gym. AKA success.

These leggings are called "power leggings" for a reason, and they're ready to be put to work. Not only is the colorblock pattern so hot right now, but they're also insanely versatile. The sweat-wicking fabric is stretchy and supportive, and the high waist is super flattering. They've also got a little zip pocket in the back, so you can work out and go meet your dealer right after without changing pants.
Karen Millen Faux-Leather Leggings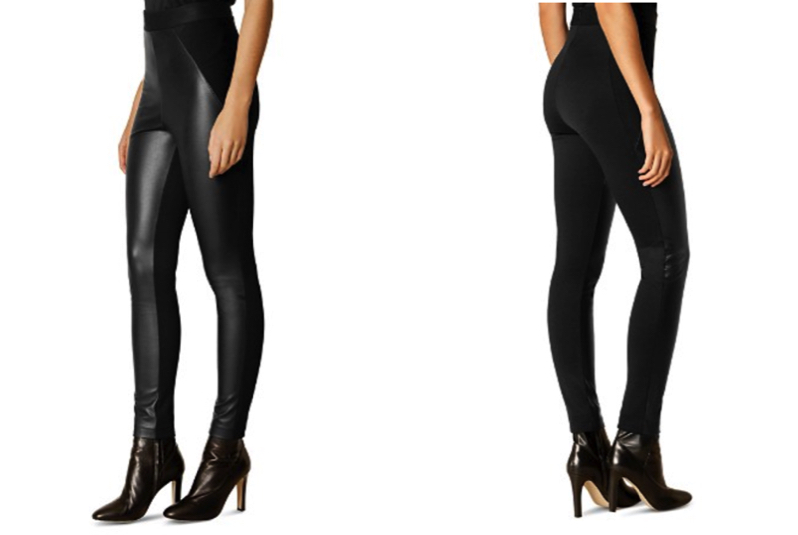 Faux-leather can be a risky move if they look too over-the-top and trashy, but these leggings are chic AF. These pants are perfect for when you're not feeling jeans but still need to get dressed up. Plus, the concept of a pair of leggings that you can also wear on a night out is basically the best invention since sliced bread—whatever that is.

We've always been fans of the Rivington jegging from Asos, and this new seasonal edition of the jegging is so on trend for spring. The combo of the ripped knees and light wash color is perfect when you're sick of black jeggings and aren't ready to pull out the white jeans yet. Your mom will give you shit for buying pants that are already ripped, but it's worth it. These are 45% cotton, so you can be somewhat comfy in jeans that look like they're tighter than saran wrap.