Kristin Cavallari Finally Gave Us Details About Her And Jay Cutler's Divorce
Remember way back in April, when days of quarantine were still filled with random activities, and the biggest story in the news was Kristin Cavallari and Jay Cutler's shocking divorce? Well, here we are five months later, still in quarantine, and still talking about Kristin Cavallari. What a f*cking year. Back in April, we didn't get much information about the split, other than their initial Instagram posts, and some messy legal details that were seemingly resolved pretty quickly. This was all just weeks after the fam returned from their never-ending trip to the Bahamas, so the whole timeline was very confusing. But his week, Kristin spoke to People, and while she was mostly there to promote her new cookbook (random, but sure), thankfully she also spilled some much-needed info on WTF happened between her and Jay.
Unsurprisingly, she says that the split "didn't happen overnight," despite whatever happy façade fans saw. She continued, saying "We tried really, really hard for years and years," and that the split "was the hardest decision I've ever made." I think most of us assumed their divorce wasn't just a split-second decision, because that's not how divorces tend to work, but Kristin and Jay were definitely a couple that managed to keep most of their drama private, despite the fact that they did a reality show together for three seasons.
Speaking about the public perception of her marriage, Kristin told People, "I always thought it was interesting when people would refer to us as 'couple goals.' I was like, if you guys only knew." Maybe I'm in the minority here, but from watching Very Cavallari, it never actually seemed like things were that perfect in Kristin and Jay's relationship. They weren't having huge fights or anything, but Jay never seemed that thrilled to be there, and Kristin was almost constantly annoyed with him. Kristin admitted that things were not going well during filming for the show's third and final season, but that "we definitely kept a lot of stuff private. Producers saw stuff, but they didn't put it in the show—which is good, because I don't want my kids to ever ."
When asked about the actual reasons that led to the breakdown of her marriage, Kristin kept things pretty vague. And by that, I mean that she definitely did NOT reference the cheating rumors that have persisted about Jay Cutler since before the split was even announced. Instead, she painted a broad picture, saying, "Every relationship has their stuff. I met Jay when I was 23. I was a baby. Jay and I had so much love for each other, but we grew up. When you work at something for so many years and nothing's changing, I think you have to just make a decision. We all want to be happy." Amen, sister… but what about the cheating rumors?
But rumors aside, it sounds like Kristin and Jay are in a pretty good place now. After those initial legal issues immediately following their split, they came to a co-parenting agreement, and Kristin was able to buy her new house in Nashville. She shared that "I still care so much about and talk to him almost every day. We have three kids together. He's going to be in my life forever."
She may be stuck with Jay, but she seems happy with her decision to leave reality TV in the past—for now, at least. When she began Very Cavallari three years ago, the focus was mainly on her business, but the spotlight shifted to her personal life in more recent seasons. She says that she's "relieved" the show isn't coming back, because "I just knew I was going to have to talk about everything, and I didn't want to. Thinking about filming was giving me anxiety." Kristin maintains that her current focus is on what's best for her three kids, and that's "Probably not doing a reality show, having to talk about divorcing their dad." Fair enough. Honestly, Very Cavallari was not that entertaining to begin with, so I'm happy to find something else to watch.
Along with the cheating rumors, I'm also a little disappointed that Kristin didn't address that photo she posted with Stephen Colletti this summer. Like, I know in my heart that they're not back together, but I still need to hear it directly from her. Kristin says that she's "really excited about the future all around," but who's to say that future can't include a fling with her old flame? For now, I will continue to hold out hope, because it's really all I have left at this point.
Don't miss out on any pop culture or entertainment news. Subscribe to our weekly newsletter here.
Images: Timothy Hiatt/Getty Images
6 Facts You Didn't Know About Your Favorite 2000s Shows
With all the free time we have during this pandemic, so many of us are ripping through TV at a pace production companies can't keep up with. We've binged all the new shows—Tiger King, Too Hot to Handle, Selling Sunset—and we're now reverting back to the shows we loved as teens. Nothing wrong with a little nostalgia, right? I'm talking Gossip Girl, The Hills, Gilmore Girls…the good sh*t.
Given that we've watched these shows from start to finish more times than we'd like to admit, the plot lines, character arcs, outfits, and drama frankly no longer surprise us. Hell, I can quote some of the lines by heart as I watch Blair and Serena fight. 
With that being said, let me bring back an element of surprise for you and give you some fun facts you've never heard before about the shows—everything from BTS drama between cast members to tea on certain people's auditions and more. 
1. 'The Hills'
 The cast provided their own wardrobe and styling.

Adam DiVello, producer of The Hills, revealed that the cast had to supply their own wardrobe during the show. Since this was the time before brand deals and Revolve sponsorships (can't believe such a time period existed), this meant the cast was styling and dressing themselves out of their own pocket. 
DiVello explained this decision in an interview with InStyle, saying "We always wanted the girls to wear their own clothes….What you wear represents who you are. It's an extension of your personality." 
He also disclosed that the cast wasn't provided any on-set hair or makeup either. NGL, I'm annoyed that I have to do my own hair and makeup, and I'm not even on TV—so I can't imagine the cast was too thrilled about that rule. 
So even though the cast ultimately made a sh*t ton of money as the series went on, Heidi Montag revealed that much of her season one looks were thrifted outfits, and Stephanie Pratt said she only hired makeup artists and hair stylists during season three. 
The burning question: is Adam DiVello making the Selling Sunset cast supply their own wardrobe and looks as well? If he is, can someone get me a quote on how much Christine Quinn charges for styling consults? And hair braiding lessons? I need to know.
2. 'How I Met Your Mother'
Neil Patrick Harris was against Britney Spears being cast. 

Remember when Britney Spears had her infamous meltdown in 2007 and was put under a temporary conservatorship ("temporary"…and here we are a decade later…)? Well, the one thing you may have had in common with Britney at the time was that she was watching a lot of How I Met Your Mother. 
She reportedly loved HIMYM so much that, in early 2008, she asked her management team to reach out to the show and see if she could be cast in an episode. The show's creators liked the idea, and gave her a role that was set to appear in a single episode only.
For anyone who's ever seen Britney perform before, here's the surprise we all saw coming: she absolutely SLAYED her performance in that first episode (duh), so the show wrote her into a second.
It wasn't just the show's producers and creators who loved Britney; the viewers did as well. In fact, viewership and ratings went up significantly during the episodes in which she appeared. Despite the healthy bump in numbers, Neil Patrick Harris—who played Barney in the series—was opposed to having celebrity cameos on the show. Although it was nothing against Britney herself, he made it clear that he believed the show didn't need celebrity drop-ins to generate a following. 
My opinion? There's never enough Britney content. If it were up to me, I would have pulled an Oops! I Did It Again, and written her into episode after episode after episode. 
3. 'Gossip Girl'
Leighton Meester and Blake Lively weren't IRL best friends.

Blair and Serena may have been BFF goals on-screen, but apparently they weren't as close off the set of Gossip Girl. So I hate to break it to you, but when you and your sixth-grade bestie pretended to be Blair and Serena, you were kind of modeling your friendship after something that wasn't real. 
Although the off-screen relationship between Leighton Meester (Blair) and Blake Lively (Serena) wasn't as tumultuous as their scripted fighting scenes, it wasn't much different than the relationship you have with that random coworker whose name you can't remember (Is it Christine? Kristina? Didn't she, like, get transferred to another department? Or…maybe she quit?). 
Joshua Safran, a writer for the show, was quoted in Vanity Fair saying, "Blake and Leighton were not friends. They were friendly, but they were not friends like Serena and Blair." He went on to speculate that the reason behind their non-friendship was their differing personalities: "You talk to Blake on a very contemporary level, and she would be like, 'I'm doing this thing tonight. Have you been to this restaurant?' Leighton was very removed and very quiet, and, after her scenes were done, she would wander the stage."
NGL, seems like Leighton circa the Gossip Girl era was more prepared for this pandemic than Lively. 
4. 'Gilmore Girls'
Ryan Gosling was almost cast.

How many hours have you spent watching Gilmore Girls? Upwards of, like, 1,000? Guess what—some of those hours could have been spent staring at Ryan Gosling, who was almost cast in the series. 
At the Gilmore Girls Fan Fest in 2016, the show's casting director, Jami Rudofsky, revealed that she brought in Gosling to audition for a minor role. She'd previously cast him in an independent film, so she knew his work and wanted to bring his seemingly impressive talents over to Gilmore Girls. 
To the misfortune of Gosling stans everywhere, he apparently bombed his audition, and that's why he didn't get the role. UGH, Ryan! We were all rooting for you!
So who was burned worse: the viewers who were robbed of precious Ryan Gosling screentime, or Rudofsky when her casting team was pissed she brought in such a sub-par candidate? Personally, I say us viewers suffered more. 
5. 'One Tree Hill'
Producers wrote Sophia Bush and Chad Michael Murray's IRL breakup into the show.

As a One Tree Hill fan or pop culture junkie, you know all about the fact that Sophia Bush (Brooke) and Chad Michael Murray (Lucas) had an IRL relationship. Sure, their marriage may have lasted longer than Kim Kardashian and Kris Humphries' infamous 72-day union, but it was still over pretty damn quick. 
The couple split in September 2005, five months into the marriage and around the time that season three of One Tree Hill was airing. 
The tea? Bush has recently come out and publicly exposed the show's producers for exploiting her and Murray's breakup to stir up interest in the show. She claims they did everything from discussing it on set to writing it into the story lines to even running ads about it on TV. 
TBH, this makes them look like assholes. A girl needs to deal with her breakup the proper way—privately and/or with her friends, wearing pizza-stained sweats, and eating pint after pint after pint of ice cream. 
And, unfortunately, the exploitation didn't stop there. Bush was quoted on Dax Shepard's podcast, saying, " made practice of taking advantage of people's personal lives. Not just for me and for my ex—for other actors on the show who would share as you do when you get close to people. Deeply personal things that were happening in their lives and they would wind up in story lines."
Soooo…were those producers trying to build a resume so they could apply for The Bachelor? That type of real-life romantic drama belongs on reality dating shows, not scripted teen dramas. 
6. 'Lizzie McGuire'
Hilary Duff beat out Lindsay Lohan for the part of Lizzie because of outfit choices. 

Hundreds of girls, including Lindsay Lohan, had reportedly auditioned for the role of Lizzie McGuire. So why was Hilary Duff—who wasn't a household name at the time like Lohan—cast over the Parent Trap star? Apparently, it was because of Duff's style and outfit choices. 
Okay, that's probably not the only reason she was cast, but it made her stand out according to Rich Ross, president of Disney Entertainment at the time: "When we were casting Lizzie McGuire, we called her in four times. She wasn't doing anything wrong. She just wore such great outfits, and we wanted to see what she'd come in with next."
So I guess when my college professor said to "dress for the job we want", that was good advice? If I had paid more attention to his interview tips, then maybe I wouldn't be stuck living at home with my parents.
Don't miss out on any pop culture or entertainment news. Subscribe to our weekly newsletter here. 
Images: Everett Collection / Shutterstock.com; Giphy (6)
Stephanie Pratt Blasted Spencer And Heidi On Instagram
Is anyone else watching The Hills: New Beginnings this season? Because it certainly feels like it's just me and my one coworker talking about Justin Bobby's eyeliner every Tuesday morning. And it certainly feels like I'm the only one who wakes up in the middle of the night gasping, "but where was Whitney?!" But surely, surely, MTV wouldn't keep a show on the air solely for my enjoyment and nostalgia, would they? If they are, that's like, so sweet, but I think they might need some extra drama to hook a few more viewers in order to keep season 2 afloat. Enter, the Pratt Family. 
After this week's episode, Stephanie Pratt took to Instagram to criticize her costars, and drag up the good old "Heidi and Spencer said LC made a sex tape," rumor. Let's take a look at the unabomber's manifesto her post: 
Normally I can't be bothered to read a post this long, because my attention span has shrunk alarmingly since the invention of the iPhone (thanks, Steve!), but this is juicy, so I'll break this down for you. Stephanie says she is back in London where evil siblings do not exist (ah yes, because that sh*t going on between William and Harry is because they're being too nice to each other), and then goes on to say that Heidi is evil, only talks about her to get in magazines, and that yes, she is responsible for the sex tape rumor. Newsflash: no one cares anymore, Steph!!!
She also says she and Justin Bobby never slept together, and I'm sure that's *technically* true, because Justin Bobby, a 37-year-old man who attends desert festivals clad entirely in leather, calls it "vibing." Finally, she claims that Audrina knows that she didn't sleep vibe with Justin, Audrina had a secret boyfriend outside of the show, and that this "attack on her character" was all done so Audrina could get more screen time. 

As my therapist would say, this is something you should write in your diary and not put on the internet. And this is where I get suspicious. In the comments, Stephanie claims that she will not be returning for season 2. But why are you bringing up all this sh*t on Instagram, if not to push your dramatic storyline into the following season? I guarantee you she will eventually sign on, and we'll get a million stories about how she's reluctant to go on the show and confront Spencer and Heidi after this attack post. THUS GETTING HER MORE MEDIA ATTENTION AND AIRTIME!! Does anyone else agree with me, or have I just watched too many YouTube conspiracy theory videos in the middle of the night?
It also appears that Heidi responded to Stephanie's vitriol on her own prayer and scripture-dedicated Instagram account (no, you didn't just have a stroke, yes this is something that exists):
So Heidi just used Jesus to tell us she's better than Stephanie. Just how He wanted his teachings to be implemented! He would be so proud! But just in case He's not, I'd watch out for lightning strikes for the next few days, Heidi. 
TBH I still don't really understand what Spencer and Stephanie are fighting about. This season, Stephanie mentioned that Spencer and Heidi didn't tell her when her nephew was born, but in my opinion they really saved her a lot of trouble. I have visited numerous newborn babies over the last few years, and they all look like blobs, and you can kill them very easily by holding them wrong. It's terrifying. Count your blessings, Stephanie. This just seems like they're rehashing the same old made up drama, only now Stephanie has an entirely new face, no?

I guess we will have to wait and see what happens with the rest of this season, and if Stephanie *shockingly* decides to show up for season two. In the meantime I'll just be over here patiently waiting for Spencer to send me a Pratt Daddy Crystal (I'll review it Spencer, I promise!). 
Images: Shutterstock; Giphy (2); officialstephpratt, prattprayers/Instagram
Is 'The Hills: New Beginnings' Worth Watching?
Biggest surprise? I f*cking loved it. The Hills: New Beginnings is perfect to watch if you've missed these people, but terrible to watch if you were hoping to see them do well. And even though I could have predicted, say, Spencer not being a normal person in 2019, there were other pretty big surprises in The Hills: New Beginnings pilot. The setting: Audrina's just gone through a divorce, Speidi is still holding on by a thread (now with babies!), and no one seems to have met Brody's wife. It's bleak as hell, it makes me actively sad, and yet I cannot stop watching. Here were the biggest shockers I learned from The Hills: New Beginnings episode 1.
Audrina & Justin Bobby Are STILL A THING
Audrina super casually drops that Justin Bobby was the first person to reach out to her after she got a divorce. OF COURSE HE WAS. Of course Justin Bobby is the level of douche who not only hits you up immediately after a breakup, but immediately after a divorce. Unfortunately, this is still Audrina we're dealing with, so she sees nothing suspicious about his behavior, and is strongly considering* going on a date with him soon.
*I wrote that at the beginning of the episode. 35 minutes in, they're on a date. Justin Bobby just said "comment allez-vous," and I am deceased. Here's a moment from their date: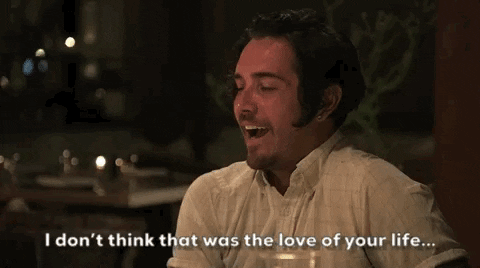 Brody Didn't Invite Spencer To His Wedding
If nothing else, you should watch the pilot just to hear Spencer say "in the media, we are very hated" with more bitterness than I knew he had in him. Among Spencer's other grievances: Brody didn't invite him to his wedding, because (per Brody) they weren't speaking on a daily basis at that time. To be fair, Spencer does say earlier in the episode that he and Heidi were "basically in the Witness Protection Program" in Costa Rica. While that's in no way factually accurate, I assume Spencer used it as an excuse to drop off the grid and ghost everyone he knew, including Brody. Seems like Brody noticed.
Brody's Marriage Is A Train Wreck
Oh my god. The very first scene with Brody and his wife Kaitlynn has me screaming into a pillow because a) it's so relatable and b) their marriage looks so very bad. Brody is in full-on avoidance mode: after coming home late the night before, he literally slept in his car to avoid being yelled at by Kaitlynn. Kaitlynn, for her part, does yell at Brody a lot and boss him around, to the point where it seems like she fundamentally doesn't trust him to remember or do anything correctly on his own. Honestly, I'd need to see footage from the past few years to know whether or not she's in the right.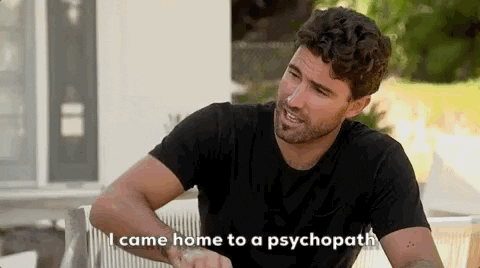 Pamela Anderson Is Kinda Political
Apparently, Pamela Anderson moved to France after Trump was elected. Not a piece of information I expected to get from The Hills: New Beginnings. But since Pamela Anderson's son Brandon is on this show, I have now found it out, and it surprises me. Also, she is a big believer in sage, and her eyes do not move the normal amount.
Mischa Barton Has No Real Connection To These People
Okay. I know the fakest part of all these reality shows is that none of the stars are actually friends off-camera—or in any case, that's the fakest part of the Housewives franchise. I knew it was weird when they added Mischa Barton to a Hills reboot, but I was open-minded: maybe these people knew her more than I thought. Nope! She and Stephanie apparently have something of a history, but the other girls are more or less strangers to her. I have a feeling Mischa's about to get the Erika Jayne treatment, aka everyone talking sh*t about how she's an ice queen. But hello! She literally isn't friends with them. I'd be cold as hell too.
Mischa at a Hills cocktail party: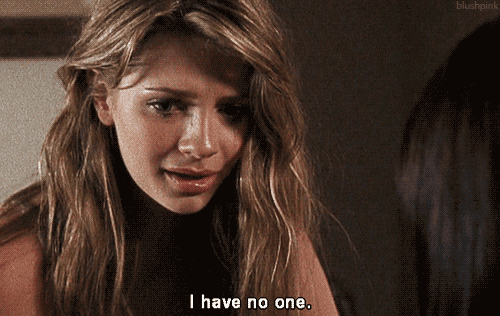 I would've loved to talk more about Heidi and Spencer from this episode, but honestly nothing they're doing is surprising. It's upsetting, it seems like a huge cry for help, but it's also exactly what you would expect of Speidi: Parent Edition. Kindly comment with your best guesses on everyone's plastic surgery choices below!
Images: MTV Press; Giphy(3)
Stephanie Pratt Is 'Not On Speaking Terms' With Heidi & Spencer Pratt
We still have over two months before the The Hills reboot premieres, but I am already 100% ready. I'll admit, until the beginning 0f 2019, I was a Hills virgin. I had seen a random episode here and there, but I had never watched start to finish. That's no longer the case, because I binged all six seasons in about three weeks, and I have absolutely no regrets. So when The Hills: New Beginnings actually starts, I will definitely be watching, but lucky for us, the cast is already bringing the drama. This is probably hard to imagine, but Spencer and Heidi are still causing problems.
The source of our info today is Stephanie Pratt's podcast Pratt Cast (cute name lol), which she cohosts with Bachelornation's Wells Adams. This is an interesting pairing, and I had no idea this podcast existed until literally today. I would say I'll check it out, but that would be a lie. Steph revealed on a recent episode that she isn't on speaking terms with her brother and his wife. In case you need a refresher, Stephanie is Spencer Pratt's sister, and Spencer is married to Heidi. On the OG Hills 10 years ago (god, we're old), Spencer and Heidi basically did what I do every time I drink Jäger and ruined their relationships with their family and friends by acting psychotic. On the show, Stephanie was often caught in the middle between being loyal to her brother and sucking up to Lauren. She can be a little bit of a thirst master general, but she always brought the drama, and for that I am thankful.
Back to the podcast and the source of this update. On the podcast, Stephanie had a lot of strong words about Spencer and Heidi. The main issue goes back to a photoshoot with the cast of The Hills, and the specifics are hilariously petty. According to Steph, Heidi opened a bottle of champagne on the set, and she shared it with everyone but her. Stephanie says that Whitney Port commented how weird the whole thing was, and that things between them just got worse from there.
"We are not on good terms. We are not on speaking terms. I do not consider them my family."
Okay, that is a lot, and I really don't feel like all of this emotion is coming from Heidi not pouring Stephanie a glass of champagne. Really, I have a feeling that these three haven't actually worked through all the issues that they had the first time around on The Hills. Here's another excerpt of what Stephanie had to say:
"I'm also not going to pretend that Spencer and Heidi are good people, like I was doing for most of the series for my parents. For the sh*t they have done to me recently, I'm done. This is why I moved to London. I'm done. I cannot live near them. They are the most toxic people I've ever met. They are Bonnie and Clyde till they die, so if they say the sky is black, all of us are morons for saying it's blue."

Stephanie also promised she wouldn't "pussyfoot around them" on the reboot, whatever that means, and she said she plans to "expose them for who they are." I mean, do any of us actually think Heidi and Spencer Pratt are good people? What is there really to expose? Either way, I am getting more and more excited for this reboot. What's crazy is that, for all the horrible things Stephanie has to say right now, she and her brother were apparently on good terms until very recently. She said on the podcast that before filming the reboot, she sat down with her whole family, and they all agreed that they wouldn't let the show tear the family apart like it did before. Welp, that comment didn't age well!
I'm so intrigued by this whole situation, and I hope that on the show, we at least get a glimpse of what's gone down within the Pratt family. Stephanie also said that Heidi was "horrific" to all the women in the cast while they were filming, and that she apologized to them on Heidi's behalf. Oh my god, I'm so excited for this.
Wherever she is, I'm sure that Lauren Conrad is extremely glad she didn't sign up for this sh*t. The Hills: New Beginnings premieres on June 24th, so let me know in the comments what you're most excited to see.
Images: Shutterstock; @officialstephpratt / Instagram; Giphy
Which Cast Member Of 'The Hills' Has The Best Life Now?
It has officially been eight years since the series finale of The Hills. That means it's probably been about 10 years since you've actually cared about The Hills, because I think most of us can agree that's right about when we became a Kardashian nation. Although we were all obsessed with the cast of The Hills at one point, I'm willing to bet the entire collection of LC-inspired headbands collecting dust in a drawer at my parents' house that you aren't keeping up with their lives now. Here's an analysis on each of the stars, and how well they've stayed relevant since the finale. In other words, which cast member of The Hills has the best life now?
Kristin Cavallari
I may be a bit biased because I've admired HBIC Kristin Cavallari since like, middle school, but I think she's the clear winner when determining which cast member from The Hills has the best life now. She may not have the most Instagram followers, but she does now have her own reality show on E! with her name in the title, and honestly, what more is there to strive for in this lifetime? Plus, her collection is sold at Nordstrom, which is pretty impressive for a reality star. I mean, even the Kardashians had to start out at Sears.
Lauren Conrad
Present-day LC turned out to be almost exactly what you'd expect from the girl who didn't go to Paris. She now has a mom haircut and a beige Instagram aesthetic consisting of images that look like the photos that come inside frames at Kohl's. Oh, and yes, she's still selling floral chiffon wrap dresses there. Like I said, Lauren's life is exactly what we all predicted it would be: overwhelmingly average. I guess that's what happens when you don't take your staged Teen Vogue internship more seriously; if she played her cards right, she could have founded Glossier or something.
Spencer Pratt
Analyzing Spencer Pratt's life in 2018 is tricky business. I mean, it's been a whirlwind. He definitely gets talked about more than most of the cast members, but that's because he's actively working on a campaign to Make Speidi Famous Again. It used to be exciting to get a retweet or a Snapchat from Spencer, until you realized that he retweets and Snapchats literally everyone and then retweets all of their "Oh my god, Spencer Pratt just tweeted at me" tweets. (Say tweet again. Tweet.) Sure, his crystal business, hummingbird obsession, and dedication to wearing the same tie dye shirt everyday is amusing, but he has got to step it up if he wants to remain relevant for much longer. Ultimately, I'm really hoping it's soon revealed that he and Heidi are cult leaders of like, a Taylor Swift fan club or something. Anything else would be a disappointment, tbh.
Audrina Patridge
Audrina has definitely stayed the most consistent with her personal brand over the years, which you have to give her credit for. Even her sponsored posts are pretty on-brand; they're all like, açai snacks and sh*t. Audrina has a really trendy baby and a line of swimwear that nobody's really ever heard of because it's designed exclusively for people who are always on vacation and "just can't seem to gain weight!" She has also rekindled her romance with Ryan Cabrera. I know that the first time they dated, it was probably arranged by MTV, but this time seems like the real deal. The most they've gotten out of it so far is like, a PEOPLE feature. I wish them a joyful lifetime of well-intended Instagram captions riddled with spelling and grammatical errors.
Justin Bobby Brescia
Justin Bobby has a private Instagram at the moment, which is either the definition of "doing well in life" or "serial killer". I would do anything for one more scene of him and Audrina at the beach (wearing combat boots, of course), while he mutters some actually kind of legit stuff about how Instagram should be a means to express oneself and not sell superficial sh*t. Last I heard, he was touring with his band and before that, he was a hairdresser. Obviously, he'd be higher up on this list if he was doing something more public, but that would totally ruin the magic of Justin Bobby.
Brody Jenner
Although he's only like, the fourth most relevant Jenner, Brody is actually pretty high up on the f*ckboy totem pole, because he gets to DJ at Martin Garrix's Vegas residency. He recently married a social media influencer, but Caitlyn Jenner did not attend, which is pretty messed up. Although Brody's not really doing anything that any of us care about right now, I'm still hopeful that he'll leak all the details of the Avril Lavigne Conspiracy Theory in the near future.
Heidi Pratt
Heidi is definitely The Hills alum that has made the most typical foray into former reality star social media territory. Her #sponcon includes FabFitFun boxes and cleanse shakes, so she's basically on the same level as someone who gets eliminated on the second night of The Bachelor. Right now, she's spending the majority of her time wearing weird sun hats and retweeting fan-made petitions to stop Warner Music from removing her songs from iTunes and other streaming services. That is so profoundly depressing on many levels.
Jason Wahler
Jason surprisingly might be one of the most inspirational people to come out of The Hills. He's publicly made his struggle with addiction a way to inspire others to become sober. You may have seen him on Celebrity Rehab with Dr. Drew. He's definitely not really famous anymore, but he had a kid and got married. You win some, you lose some.
Stephanie Pratt
I honestly have no idea what Stephanie Pratt is really up to these days. A light lurk through her Instagram didn't provide the answers, and I don't think that this necessarily deserves a full Google search, so I'll leave you guys with this. It seems like she's living in London or something, and she's had a pretty successful glow-up. It's always refreshing to see a supporting cast member of a reality show actually get flawless plastic surgery, because they usually end up on an episode of Botched.
Lo Bosworth
Lo is the founder of a women's health company and has a blog called TheLoDown.com. I personally don't believe that using your own first name as a play on words for vaginal health is the best way to ride the limited success you've received from a reality show, but to each her own.
Whitney Port
To be totally transparent, I just had to Google Whitney Port to see what she's up to these days, and that is never a good sign. She's currently maintaining the social media presence of a travel blogger, but without the carefully curated aesthetic. IDK, I don't really have much to say here, sorry.
Kristin Cavallari Is Disgracing The Good Name Of 'The Hills'
In case you thought Botched was the most cringeworthy show on E! right now, Kristin Cavallari's new show, Very Cavallari, is premiering this summer, and it literally makes Lauren Conrad's Teen Vogue internship look real. Let's discuss. 
Look, don't get me wrong. I'm not one of those people who turns on Real Housewives on a JetBlue flight and pretends to suffer through an episode of reality TV. I love reality TV. I can explain the Kardashian family tree better than my own, and I still hesitate before making plans on Monday nights even after Bachelor season is over. I just genuinely think Very Cavallari is gonna suck.
I mean, let's talk about the promo. We see a few shots of Kristin being a *regular person* who lives a normal married life in Nashville, and we're supposed to be impressed that she's building her own "lifestyle brand" while being a cool mom. Yawn. That just described the daily goings-on of pretty much every mom on Instagram with more than 300 followers.
Kristin starts the trailer by saying, "It has been SEVEN YEARS since I've stopped shooting The Hills."
Umm, yeah, and there's a reason it stopped airing. We were team Lauren back then, and we don't give a shit about your fake drama anymore. Like, Kristin heroically returning to reality TV is the equivalent to me going back to the nail salon after I screwed up my manicure because it wasn't dry yet. No one asked for this revisit. Also, there's a reason shows like The Hills don't exist anymore. The characters are dated. Like, I used to think Lauren was the most relatable person on the show, but nowadays I relate much closer to Spencer's batshit breakdowns and financially irresponsible crystal collection. Just saying.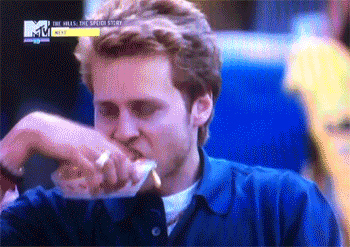 Then Kristin starts spewing random shit about her "business team", like, "I have the craziest staff. Of course there's gonna be drama. Of course there's gonna be hookups…. It's gonna be a wild ride."
First of all, "of course there's gonna be hookups"? What kind of workplace environment are you in? It sounds like a sexual harassment lawsuit waiting to happen. And I'm sorry, what is this show even about?! So far it sounds like one of those shows where a secret HR rep is watching a corporate disaster from some hidden camera in a nearby van and has to step in when Kristin hooks up with an intern or shows up to Casual Friday in a bikini. I actually think I'd watch that, though.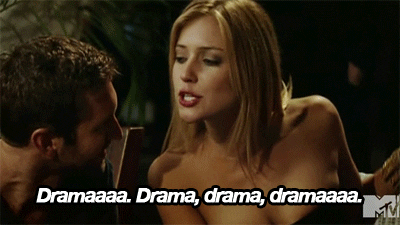 The drama on this show makes the plot lines on Laguna Beach seem plausible. Unless you give Brody Jenner at least one guest appearance, I'm sticking with the Jersey Shore reboot for now. But like, on the bright side, I guess we've finally solved the debate over how Cavallari is pronounced. VERY helpful, Kristin.
Images: E! News (1), Giphy (4)
Kristin Cavallari's Best Moments From 'Laguna Beach' In Honor Of Her 31st Birthday
Kristin Cavallari turns 31 today, which is absolutely mind-blowing when you consider the fact that she was getting shitfaced on reality television 13 years ago. Actually, I guess I had no idea how old I thought KCav was before Googling it. Publicly documented underage drinking and access to the best beauty resources in Orange County make for confusing age calculations. Anyway, Kristin has always been the HBIC we've feared and admired. She's a reality TV icon. Here are some of her best moments from Laguna Beach.
When She Wore A White Dress At The Black And White Party
Kristin established her position as HBIC early on in the series. If you remember all the way back to the very first episode, everyone goes to a black and white party that was prob more lit than any party you've ever been to. LC thinks it's "so ironic" that everyone is in a black dress and Kristin is in a white one, but Kristin totally doesn't give a shit, which was actually iconic and not ironic.

When Her Car Was Dunzo
Maybe Kristin's most famous line in Laguna Beach history was when her SUV shit the bed and she threw a total fit. She starts yelling "my car is dunzo!" Although this reaction is infamous for being ridiculous, I'm kind of surprised it wasn't more extreme, TBH.

When She Danced On The Bar In Cabo
Another one of Kristin's famous one-liners was "what happens in Cabo stays in Cabo." I mean, obviously this isn't anything Kristin invented, but that just proves how obsessed everyone is with her. Like, she can literally take a cliché and turn it into one of her own famous one-liners. Anyway, she danced on bars and fought with exes and we're still talking about it a million years later. So obviously, nothing scripted stays in Cabo.

Her Feud With LC
If you don't know about Kristin and LC's eternal rivalry, why are you this far into this list? Please educate yourself. As a middle school girl agonizing between Team LC and Team Kristin graphic tees at Hollister, I'd be willing to bet that most of us made poor decisions and supported Lauren. In hindsight, LC was boring AF and Kristin was the fun one. She wins the entire feud by default, byeee.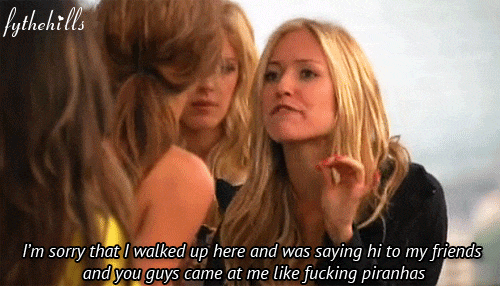 When She Was The Most For-The-Girls Betch Ever
This prob doesn't count as an official "moment," but Kristin Cavallari was for the girls before frat bros were shotgunning Bud Light for the boys. Kristin was always brutally honest, whether that meant telling someone her boyfriend was cheating on her (sorryyyyy Jessica), or that her hair looked like shit. Thanks for keeping it real since 2004.