Today is a strange day for fans of The Hills. TMZ just reported that Audrina Patridge filed for divorce from her husband Corey Bohan. The two just had their first daughter and have only been married for 10 months. That's not quite 72-day marriage level, but not very good, either.
Sources are also reporting that Audrina is filing a restraining order against Corey for "a series of incidents," which does not sound very good. For now, that's all the information we have, but we will update you all if and when more information becomes available.
I don't want to kick a girl when she's down, but damn, Audrina has some questionable taste in men. She went from combat-boots-to-the-beach-wearing Justin Bobby to… a guy who looks exactly fucking like Justin Bobby. No, seriously. Look at this dude.

I mean, fam. COME ON. Tell me this isn't Justin Bobby in a different hat! You can't, can you? Now I can't help but wonder what Audrina's dad looks like. Thankfully, Instagram has my back on this one too…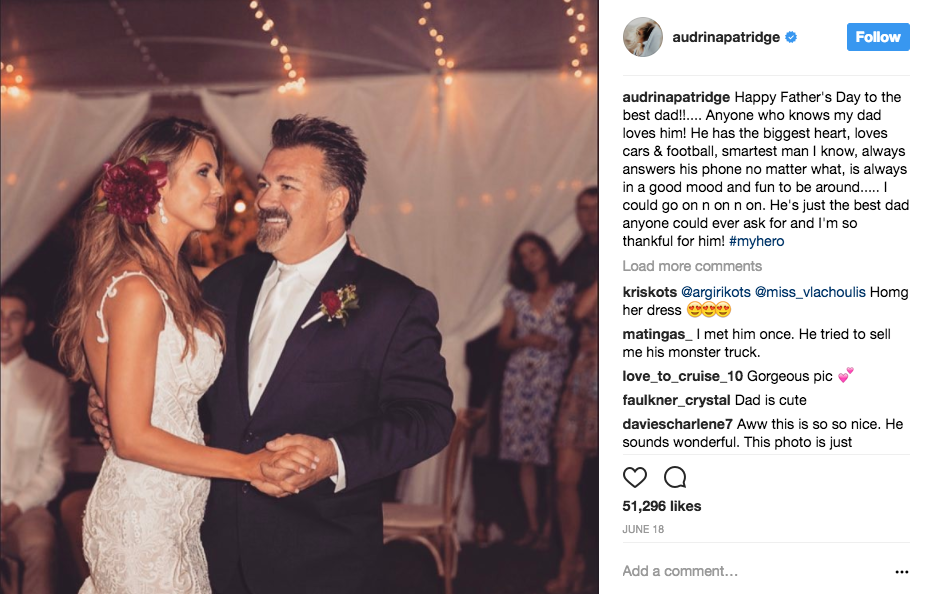 Wow, that was easy. Well now that I've successfully discovered the reason for Audrina's relationship woes, all I can do now is send her my well wishes. Seriously, Audrina, I hope you and your daughter are doing okay. In times like these, just remember the infamous words of LC: "He's a sucky person!"