Here's How Much It Costs To Get A Video Shout-Out From Your Favorite Celebs
I'll admit it: I love a good, inane method of communication. (Poking on Facebook, pinging on Blackberry, you name it.) I also love seeing celebrities participate in dumb sh*t for a paycheck, which brings me to Cameo. Cameo is a service that allows you to send your friends messages in the form of a selfie video from a chosen celebrity. I'll explain this a few more ways until it settles into your brain. Say you're making happy hour plans. You could text your friend like a normal person—OR you could pay Kevin from The Office $145 to do it for you. (Oh yeah, celebrities on Cameo each have their own rate.) Naturally, I had to find out which celebrities actually signed up to become on-demand greeting cards—and the answers won't disappoint you. Here are the weirdest, most random celebrities on Cameo and available for hire.*
*I don't really do sports, so feel free to browse the athlete section on your own.
Ben Higgins ($50)
Oh Ben! I'd wondered where you went after Happily Ever After, but I didn't think you'd fallen so far. First of all, $50 is way too low for the most charming Bachelor in recent history, especially when you see that Nick Viall is on here for $75. I actually feel like Ben would be a good choice for an interaction you're a little nervous about, like telling your boyfriend that you adopted a dog while he was at work. Wouldn't it just be harder to get upset looking at his bashful, country-boy eyes? Or am I just another crazed Higgins fan, waiting for my chance to kneel at his feet on live TV? Time will tell.
Other Bachelor cast members: Ashley and Jared ($65), Robby Hayes ($50), Corinne Olympios ($40), Chris Harrison ($425)
James Kennedy ($100)
And now, the one that I am personally most likely to use. James has been deeply up against it this season of Vanderpump Rules, by which I mean he has faced some consequences for his actions. As a result, he has looked like a wounded dog with lifeless eyes in every scene for the past two weeks, and I can think of no one less equipped to be sending out cheerful videos for hire. For reference, you could have Scheana record the same message for $75, but at least James' version would be less likely to include an orgasm.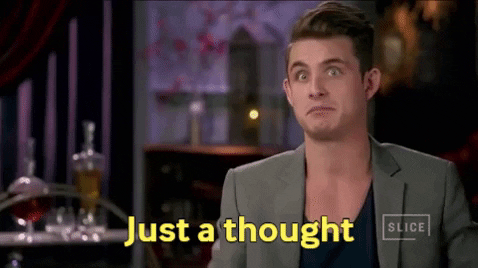 Billy Zane ($500)
With Billy Zane, we've moved out of what I'm calling the "small players" ($200 and under) and into the major leagues. For a cool $500, you can have the villain from Titanic wish your parents a happy anniversary. Or tell your boss you're taking the rest of the week off. I don't really understand how or why Billy Zane has become such a punch line in pop culture, but I do kind of feel like a video message from him could ruin my day. Sorry Billy, I'll always be Team Leo!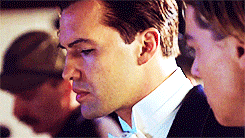 Stormy Daniels ($666)
Got any politically minded friends? Devoted readers of The 'Sup who regularly ruin brunch with depressing updates from the outside world? Show them that you're paying attention with a very current $666 video message from none other than Stormy Daniels. If nothing else, you'll be helping her pay off those legal fees.
Caitlin Jenner ($1,000)
Finally, if you're really looking for a splurge: Caitlin Jenner. As the most expensive option on this list, she is also one of the only two whose profession is listed as "Icon." (Most include titles like "TV Star" or "Reality Star," or the name of the series they're on). The other icon on this list is "George Jung aka 'Boston George,'" an American drug trafficker who was played by Johnny Depp in the movie Blow. A message from this famed criminal is only $65, so up to you which "icon" you'd like to go with. I'd also like to note that Caitlin Jenner is the only member of the Kardashian/Jenner clan on this site.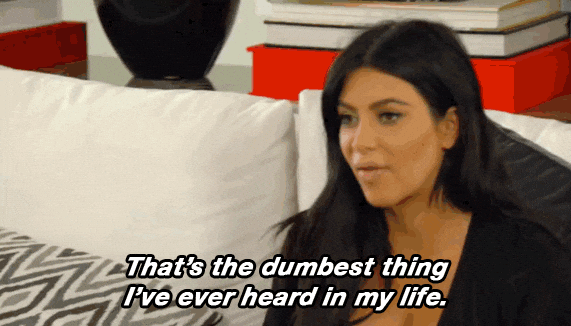 Other usual suspects are on this site—Bella Thorne ($110), Snooki ($300). What I've learned from this research is that I love listing celebrities' names with prices attached, and it is possible that reality TV pays less well than I thought. Hopefully these celebrities on Cameo have brightened your day as much as mine.
Images: Giphy (3)
The Most Dramatic Celebrity Scandals Of 2018
Celebrity scandals are what I live for. Okay, that is a slight exaggeration. But I love the thrill of knowing a new piece of gossip that lowers the level of perfection my fav celebrities have and makes them seem more human. 2017 was a pretty good year for celebrity scandals, but the celebrity scandals of 2018 did not disappoint. From feuds with the President to cheating scandals, 2018 was a dramatic AF year. Personally, I'm just glad it's almost over. Then again, I said that about 2017, and 2018 turned out to be a way worse year. Well, whatever. I guess I have no way of knowing. Anyway, in no particular order, here were the biggest celebrity scandals of 2018.
1. Stormy Daniels Vs. Donald Trump
The year started off with a BANG. On January 12, the Wall Street Journal disclosed that Trump's lawyer paid Stormy $130,000 of hush money a month before the 2016 elections. After this was publicized, it snowballed into a major scandal, as it always does when Trump is involved. In October, Stormy appeared on Jimmy Kimmel Live and disclosed some juicy gossip. If you want to know what the President's penis looks like, I highly recommend watching it (if you haven't already), or you can read this article where we broke it down. Or—and this is what I recommend—you could do neither and live your life in a relative state of bliss, never knowing the details of our president's penis.

2. Tristan Thompson Cheatin
In April, a day before Khloé Kardashian gave birth to their daughter True, TMZ released videos of Tristan cheating on Koko. There had been rumors in the past of Tristan cheating, but it takes a real a**hole to cheat on his girlfriend WHILE SHE IS IN LABOR. While the couple has stayed rather hush-hush about the major scandal, Kim Kardashian (thank god) couldn't keep her opinions to herself. She said, "I hate him. Sorry not sorry." You bet I'm watching this season of KUWTK to see all the drama unfold.
3. Allison Mack Sex Trafficking Scandal
WTF. Former Smallville actress Allison Mack was charged with sex trafficking, sex trafficking conspiracy, and forced labor conspiracy for her involvement with the organization NXIVM. Women were recruited to join the alleged sex cult that was branded as "a female mentorship group that addressed their weaknesses." Well, that's one way to put it. She is currently out on a $5 million bond and under house arrest in her parents' California home. And my parents wouldn't even let me come home if I got a public urination ticket.
Every family has their fair share of drama when it comes time for a wedding. But Meghan and Harry's wedding had a unique set of dramatic events. First, Meghan's half-sister, Samantha Markle, started commenting on multiple "mistakes" she believes Meghan has been making. Rightfully so, Meghan decided the only family members to be invited to her wedding would be her father and mother. But wait, there's more (obvs). After news broke that Meghan's father staged photos for the paparazzi to take of him and earned some money, he decided he would not be attending the wedding "because he was getting heart surgery that same day". I guess becoming a princess really isn't as glamorous as I thought.
5. Kylie Jenner's Secret Pregnancy 
This list wouldn't be complete without the most ULTIMATE secret celebrity pregnancy of all time. Although rumors started circulating in September 2017, Kylie's pregnancy was not *officially* revealed until the birth of her daughter, Stormi, in February through an incredible video. But that didn't stop fans from coming up with the most absurd theories for her pregnancy, including that she was Kim's surrogate or her baby daddy was actually her bodyguard. Nonetheless, this was one of the biggest celebrity scandals of the year.

6. Nicki Minaj and Cardi B… Still
The drama between Cardi B and Nicki Minaj has been brewing since early 2017, but the real tea spilled at the Harper's Bazaar ICONS party on September 7, 2018. A physical fight broke out at New York Fashion Week, where Cardi threw her heel at Nicki, but ended up with a bruise on her own face. Like, LMK how that happens. The feud is never-ending. It even led Cardi to post some nasty words about Nicki on Instagram. The timeline of their fight is too exhausting to even think about so read all the details here.

Twitter tends to be the source of many large scandals these days, and TBH, I'm not mad about it. But the glory of the internet is that even though something may be deleted, we can always find it. On May 28th, Roseanne took to Twitter to address Valerie Jarett, Barack Obama's adviser, and wrote "Muslim brotherhood & planet of the apes had a baby = vj." ABC worked fast and canceled her show revival immediately and released a statement explaining that her views do not align with theirs. She then got dropped by her talent agent and Roseanne reruns were no longer showed on Viacom channels. What did Roseanne have to say about this? She blames the tweets on the Ambien she had taken. Which literally nobody believed, and even the creators of Ambien clarified is not a real side effect.
People of all races, religions and nationalities work at Sanofi every day to improve the lives of people around the world. While all pharmaceutical treatments have side effects, racism is not a known side effect of any Sanofi medication.

— Sanofi US (@SanofiUS) May 30, 2018

When you get burned by a pharmaceutical company, take every seat.
Images: Giphy (2); @iamcardib / Instagram ; SanofiUS / Twitter
8 Pieces Of TMI From The New Stormy Daniels Book
Stormy Daniels, the porn star who Trump's notably shitty at fixing things fixer Michael Cohen attempted to keep from talking about her affair with the Donald, has written a memoir called Full Disclosure, out today. The first thing you need to know about this book is that if you were expecting a brief tell-all focusing on Stormy's tryst with Trump, you are in for a rude awakening. This is a 270 page autobiography that really does not seem to have been edited very much. I'm not complaining, I am here for Stormy's rags to riches tale of Baton Rouge stripper turned porn actress, writer, and director. I'm just warning you that you're paying twenty bucks (that's like, two shitty bottles of rosé) for over 200 pages of Stormy's stream of consciousness. Because I am a patriot, I read it for you so you can invest in the rosé. Here are the highlights:
8. Stormy Wishes We Were Talking About Hotter People She's Fucked
"Of all the people who I had sex with, why couldn't the world obsess over one of the hot ones?" She asks early on. Because I want to thank Stormy for her public service, I will include that she really wants us to know she's fucked hotter dudes than Trump, which, fair.
7. Stormy Daniels Didn't Vote
Now that I've been so nice, I'm gonna have to put you on blast for this one, Stormy. This was honestly more shocking to read than the graphic descriptions of Trump's dick (just wait). Because she apparently "couldn't choose" between Hillary and Donald, Stormy sat out the 2016 general election. Somehow, the most qualified candidate ever to run for President just did not appeal to Stormy more than a racist misogynist idiot who coincidentally was the "least impressive" sexual partner Stormy's ever had. I don't really have much to add here, except WHY? I WANTED TO LOVE YOU STORMY. Sigh. While we're on the topic, this country is falling the fuck apart and our only slim chance of survival is flipping Congress in the midterms, so if you're not already registered, get registered to vote here.  
6. Trump's Dick Is Gross, And He's Bad In Bed
On page 129, Stormy finally admits that, shockingly, the audience for this book might not have picked it up purely as an autobiography of their favorite porn star. She is aware that "the world is waiting to hear about his penis," and she is not about to disappoint us with anything less than a detailed description complete with multiple metaphors. I painstakingly typed this whole passage out for you because it needs to be read in its entirety to be believed:
"There was no foreplay and it was one position. Missionary. We kissed and his hard, darting tongue pushed in and out of my mouth I thought, he's even a terrible kisser. I lay there as he fumbled his dick into me…
I am sorry to report that it is not freakishly small. It is smaller than average… He needs to shave his balls, I thought. They were unusually hairy, hairier than the rest of him. He has some fur all over, but I remember thinking, hmmm, he's got a lot going on down there. But his hair down there was better than what was on his head.
I hope I haven't ruined lunch for you.
His penis is distinctive in a certain way, and I sometimes think that's one of the reasons he initially didn't tweet at me like he does so many women. He knew I could pick his dick out of a lineup. He knows he has an unusual penis. It has a huge mushroom head. Like a toadstool.
I lay there, annoyed that I was getting fucked by a guy with yeti pubes and a dick like the mushroom character in MarioKart and then it was over. He came on me, not in me. I'd say the sex lasted two to three minutes. It may have been the least impressive sex I'd ever had."
5. Trump Told Stormy She Reminded Him Of Ivanka
In case you needed any more proof that Trump's obsession with his daughter is creepy af and verging on illegal, Stormy describes him pulling up his pants immediately after letting her spank him with a magazine and saying, "I like you. You remind me of my daughter." Let that sink in while I quickly go vom for the second time while writing this article.
4. Trump Is Weirdly Obsessed With Shark Week
This anecdote is genuinely one of the most bizarre things I've ever read. Stormy tells us she and Trump watched an incredibly horrifying sounding documentary called Ocean of Fear: The Worst Shark Attack Ever in which hundreds of soldiers on a sinking submarine are eaten by sharks. Because watching young men slowly and violently die for two hours apparently turns Trump on, he then tried to have sex with Stormy, who avoided it by saying she was on her period. Yes, Stormy just told us the President does not have sex with women on their period by first spending multiple pages describing a shark week documentary. This is literature in 2018.  
3. Stormy Thought Republicans Might Kill Her
Stormy claims that after reading a raft of conspiracy theories about the deep state, she thought that if she stayed silent, Republican operatives would murder her to ensure she never spoke about her tryst with Trump, while if she came forward with her truth the Republicans couldn't murder her because their motive would be too obvious. On the one hand, this logic is completely insane. On the other hand, I watched the Kavanaugh hearings and wouldn't put it past Lindsay Graham to murder any woman in cold blood with his bare hands. I'm gonna give this one to Stormy.
2. Stormy Had An Extremely Heavy Flow The Day Of Michael Cohen's Hearing
If you haven't noticed yet, Stormy loves talking about her period. Apparently, the day of Michael Cohen's April 16th hearing, when he revealed his third client was Sean Hannity, Stormy was running late for court. She tells us, "If this wasn't enough of a shit show, there wasn't even time for me to go to the bathroom before getting in the car. There's no other way to say this: I was on my period and desperately needed to change my tampon…I have to face Cohen and all I'm thinking about is is my tampon gonna hold?"
1. Michael Avenatti Really Is That Hot In Person
Stormy tell us that her assistant's first reaction to Avenatti is "he's really fucking hot," and that as the book went to print, said assistant still might be trying to fuck him. Stormy and Michael's first meeting basically sounds as sexually charged as Ryan and Marissa's first interaction in the OC. I'm not convinced these two aren't fucking. She writes,"He turned his head toward is in a classic leading man move, but he did a double take. Neither of us expected the other to look so good. We had, as they say, a moment."
In conclusion, you only really need to start at chapter 3 if you are reading this book for the Trump dirt. In contrast, if you are reading it in a desperate attempt to do something lighthearted to distract you from our country's descent into Gilead, I recommend a drinking game involving taking a shot every time Stormy mentions her boob size or proclaims her love of truth. You'll be more blackout than Brett Kavanaugh in 1982 in no time!
Heads up, you need to keep up with the news. It's not cute anymore. That's why we've created a 5x weekly newsletter called The 'Sup that will explain all the news of the week in a hilarious af way. Because if we weren't laughing, we'd be crying. Sign up for The 'Sup now!
I Regret To Inform You Stormy Daniels Says Trump's Penis Looks Like A Mushroom
Well, folks, it finally happened. And by "it" I mean "adult film actress Stormy Daniels released a book with a detailed description of President Trump's penis." I'm so sorry. I'm sorry to you, dear readers. I'm sorry to my future children. I'm sorry to my ancestors. Frankly, I'm just sorry. I guess when Stormy titled her book Full Disclosure she wasn't kidding.
How Do We Even Know This Sh*t?
A British newspaper received an advance copy of Stormy's book, and just like a middle schooler who got their hands on a sex ed book, they flipped right to the part that talks about penises. Specifically, the president's penis. George Washington would be so, so proud.
Read on if you want to hear Stormy's description of the infamous Trump Cheeto, but if you don't want to have it's big reveal in The Pee Tape spoiled, we understand.
I Can't Believe I'm Asking This But, What Did Stormy Say About Trump's D*ck?
Well, if you insist. Firstly, Stormy described sex with Trump as "the least impressive sex I'd ever had," which is actually a way better review than I would have expected. The two apparently hooked up at Trump's penthouse after a golf tournament in Lake Tahoe, while Melania was casually taking care of a newborn baby Baron. This is the exact affair that led to the $130,000 payment from Michael Cohen, which led to Michael Cohen pleading guilty and agreeing to cooperate with Mueller, which led to Trump being impeached for campaign fraud (pending). Oh what a tangled web we weave when we f*ck a porn star during a golf trip.
Melania reading Stormy's account of that day:
Okay, But What Did She Say About Trump's D*ck Tho?
Okay, okay, I'm getting to it. I just had to mentally prepare to type these words. According to Stormy, "He knows he has an unusual penis. It has a huge mushroom head. Like a toadstool." And if you thought "huge mushroom head like a toadstool" was where we tapped out for the day, think again. Stormy also described it as "not freakishly small" (again, a better review than I'd expected), but the real kicker comes when she says that during the sex she laid there, "annoyed was getting f*cked by a guy with Yeti pubes and a d*ck like the mushroom character in Mario Kart."
Aaaaand now if you'll excuse me, I have to text my boyfriend and tell him all Mario games are henceforth banned from our home.
Anything Else I Should Know?
Other important details include: Trump's fear of sharks, Trump's insistence that they watch Shark Week while f*cking, the fact that Hillary Clinton called while she was there,  and that Trump offered her a spot on The Apprentice in exchange for some mushroom d*ck action.
In other news, I now have PTSD from writing this article and will be taking the next six weeks off work to recover.
Heads up, you need to keep up with the news. It's not cute anymore. That's why we've created a 5x weekly newsletter called The 'Sup that will explain all the news of the week in a hilarious af way. Because if we weren't laughing, we'd be crying. Sign up for The 'Sup now!
Michael Cohen And Paul Manafort May Have Just Gotten Trump Impeached
In case you were just out yesterday living your best news-free life in the last few weeks of summer, allow us to update you on the Kardashian-level drama that dropped in on the White House. Two people very close to Trump and supporting actors in the soap opera that is our country, Paul Manafort and Michael Cohen, are now facing prison time. This means Trump should be nervous as hell right now and we should all break out the popcorn. 
First, in Virginia, we've got Manafort. Trump's former campaign manager was found guilty yesterday of tax evasion and bank fraud. Minutes after, in New York, Trump's former lawyer Michael Cohen pleaded guilty to tax evasion and campaign finance violations. To add a cherry on top, Cohen admitted he made all those unlawful contributions (specifically to silence women who `had criminally hot-goss on Trump) "at the direction of a political candidate." Who could this candidate be, I wonder?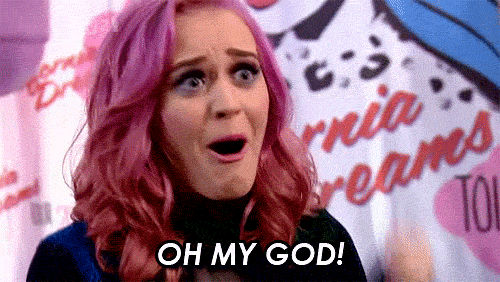 What does all this actually mean for our president? His personal lawyer pleaded guilty and his campaign manager was convicted. I'm not a detective, but this isn't a great look. Besides just the fact that people incredibly close to him were breaking the law, this is the first time Trump has been attached to anything potentially criminal as president. Before yesterday, the investigation into Russian interference with our election was focused on people on the edges of Trump. Cohen's confession that he was following the orders of the president by using campaign finances to pay off a porn star and a former playboy model now paves a clear path to actually implicating Trump. 
Regardless of how the president tries to frame all of this on his Twitter or at his rallies, referring to Manafort as a "good man" and calling the investigation a McCarthyism throwback "witch hunt," Cohen's guilty plea and Manafort's conviction mean Trump is walking on some seriously shady eggshells right now. Elizabeth Warren, Massachusetts senator and possible 2020 candidate, released an anti-corruption platform Tuesday. She added that the era of Trump "has given us the most nakedly corrupt leadership this nation has seen in our lifetimes." 

If we've learned anything about Trump so far, though, we know he was born without a sense of shame and he's not afraid to fight back when it's clear to everyone (ok, just the majority of the country) that he's wrong. The next step could possibly be pardoning Manafort or revoking more security clearances, but his behavior has been unpredictable so far. The good news is, yesterday led us closer than ever to the truth. In a time when facts are alternative, the undeniable evidence in these cases with tapes, recordings, and documents are key. Don't pop the champagne yet, but maybe put it on ice.
Heads up, you need to keep up with the news. It's not cute anymore. That's why we've created a 5x weekly newsletter called The 'Sup that will explain all the news of the week in a hilarious af way. Because if we weren't laughing, we'd be crying. Sign up for The 'Sup now!
Stormy Daniels Was Arrested In A Strip Club Under Shady Pretenses
Last night in the beautiful flyover state if Ohio, pornographic actress and sexiest member of the resistance, Stormy Daniels was arrested. Performing at a strip club in Columbus, Daniels, was charged with three counts of misdemeanor sex offenses for touching patrons while she performed at Sirens Gentleman's Club.
Allegedly she placed her breasts on the faces of patrons and fondled a few women patron's breasts and those patrons turned out to be undercover cops who then arrested her. You know, a typical Wednesday night. I'm not making light of touching people inappropriately but this narc-heavy scenario smells highly of Eau de Setup.
Her lawyer, Michael Avenatti, famous for being hot and good at Twitter and inventing #basta also thinks it's a setup, so vis-a-vis (wow, already dropping legalese) I am also a lawyer. 
Just rcvd word that my client @StormyDaniels was arrested in Columbus Ohio whole performing the same act she has performed across the nation at nearly a hundred strip clubs. This was a setup & politically motivated. It reeks of desperation. We will fight all bogus charges. #Basta

— Michael Avenatti (@MichaelAvenatti) July 12, 2018
Daniels was released on a $6,054 bail but had to cancel her remaining Columbus shows because of the incident. Honestly, feels like more of a crime to deny innocent Ohioans from a seductive night out on the town but glad these undercover cops are going after the real criminals out there. Keep up the shady work! 
Heads up, you need to keep up with the news. It's not cute anymore. That's why we've created a 5x weekly newsletter called The 'Sup that will explain all the news of the week in a hilarious af way. Because if we weren't laughing, we'd be crying. Sign up for The 'Sup now!
6 Signs Michael Cohen Is About To Flip On Trump
The running theme of Michael Cohen, personal attorney to President Trump and former Executive Vice President at the Trump organization, has been ride-or-die loyalty to all that is The Donald. In a bros-before-hoes frat boy declaration, Cohen once declared that he would "take a bullet" for Trump, which is pretty impressive considering not even all members of the secret service were prepared to die for him 
During George Stephanopoulos' ABC interview Saturday night at the Manhattan hotel where Cohen has been living, his loyalty seemed to be waning. Speculations that Cohen could flip have been floating around since April, when the FBI raided his offices and homes. The President, of course, couldn't resist offering up his own opinion, tweeting in April that "most people will flip if the government lets them out of trouble, even if it means lying or making up stories. Sorry, I don't see Michael doing that." Sorry, but we'll see about that.
Cohen Says His Loyalty is To His Family
When Cohen was asked directly who he would choose if prosecutors forced him to protect either President Trump or his family, Cohen said that his family is "his first priority." What about taking a bullet for your boy, Cohen? When Stephanopoulos reminded him of his bullet vow, Cohen said, "To be crystal clear, my wife, my daughter and my son, and this country have my first loyalty."
No Compliments for Trump
Cohen was sure not to praise the president at all during the interview, and he even dared to criticize the way that Trump has been publicly resisting the federal investigations. He defended his own cooperation by adding, "Once I understand what charges might be filed against me, if any at all, I will defer to my new counsel, Guy Petrillo, for guidance." 
He Won't Be a Punching Bag
Cohen emphasized that everything he says during the investigation will not be out of loyalty to Trump, but rather the advice of his lawyer, Guy Petrillo. Once Petrillo formerly assumes his position, the previous joint defense agreement between Trump and Cohen is over. This means that Trump and Cohen's lawyers will no longer be allowed to share documents or other information with each other, and they could start playing real dirty. When asked what he'll do if Trump's legal team attempts to undermine his previous work to protect the president, Cohen said, "I will not be a punching bag as part of anyone's defense strategy. I am not a villain of this story, and I will not allow others to try to depict me that way."
He Changed His Tune on Stormy Daniels
The one thing we're all interested in: the $130,000 payment Cohen gave to porn star Stephanie Clifford, aka Stormy Daniels nearly two weeks before the 2016 election so that she would keep quiet. The transaction could possibly be a violation of campaign finance law, which would mean bad things for Cohen. When asked before if Trump told him to pay Stormy off and promised to pay him back, Cohen said he acted on his own will. Not anymore, though. Cohen said "I want to answer. One day I will answer. But for now, I can't comment further on advice of my counsel." All I can gather from this is that Trump and Cohen were at brunch and Trump was like, "Hey can you cover up a porn star affair for me? I'll just venmo you." He never venmo'd.
He Respects the FBI and The Mueller Investigation
Trump called the FBI break-in of Cohen's home, "attack on our country, in a true sense. It's an attack on what we all stand for." Cohen, however, disagreed. "I don't agree with those who demonize or vilify the FBI. I respect the FBI as an institution, as well as their agents." He also refused to call the Mueller investigation a "witch hunt." "As an American," he said, "I repudiate Russia's or any other foreign government's attempt to interfere or meddle in our democratic process, and I would call on all Americans to do the same." 
He Just Wants His Life Back
Cohen said he hopes the interview is the first steps toward regaining his name, reputation and life back. Cough up the details on Stormy, and maybe we'll be with you, Mike. 
Heads up, you need to keep up with the news. It's not cute anymore. That's why we've created a 5x weekly newsletter called The 'Sup that will explain all the news of the week in a hilarious af way. Because if we weren't laughing, we'd be crying. Sign up for The 'Sup now!ai
The Only Interesting Campaign Finance Article You'll Ever Read
The ~Stormy~ of the season has brought up like a million questions about whether Trump's campaign was ethical. (TBH, I'm questioning anyone who even thought anything created by Donald Trump could've been ethical, but whatever.) The money trail of the president has brought up every politician's worst nightmare, and one of the most boring subjects of all time: the ethics of campaign finance. If you're like most Americans, "campaign finance" is probably just a confusing buzzword that your over-educated cousin throws out at thanksgiving dinner to stir the motherfi-ng pot. But for real, it's something everyone should know about, so here we go…
WTF Is Campaign Finance?
Campaign finance is all the $$$ that is raised to promote individual candidates and parties as a whole. These funds go towards everything on a campaign from the pens and paper at the office to TV ads and the candidates travel. With so many expenses, it's no surprise that a bunch of candidates are independently wealthy, aka rich AF. In the U.S. all the money is privately funded, so basically the money comes from rich people who give it to less rich people who run for office! In other countries, governments give candidates a certain amount of money to spend and it's equal for all candidates. BUT not in America, because here we spend millions on campaigns while also having trillions in debt *winces*.
Who's Dropping $$$?
Candidates and parties make up lists of private citizens, interest groups, and even corporation who can give away their hard earned dollars to keep the campaign lights on. Individuals can donate online to candidates, but more likely they know the candidate personally, are involved with local politics, a celebrity, or a professional donator. And if you're really cool or rich in political circles then you get invited to fundraising events where you pay at least $250 to eat apps and $2000 for a VIP meet and greet. FYI you can meet Justin Bieber for that same amount of money… too late to say sorry?
WTF are the Rules
The first rule of Fight Club Campaign Finance: you DO NOT ignore campaign finance laws. These are no joke. All donations are public knowledge and you can look up anyone's campaign donations on a nifty website called Opensecrets.com. Individuals can donate up to a max of $2,700 per election (primary and general are considered two different elections), $5,000 to PACs or Political Action Committees, $10,000 to local/state parties, $33,000 to national parties, and then a whopping $100,000 national party accounts. Legit, if you go one dollar over the specified amount you are in deep doo-doo. These rules were meant to even the playing field so that average Joe's could compete with political powerhouses, but in reality people are still raising crazy amounts of money.
Why it's Shady AF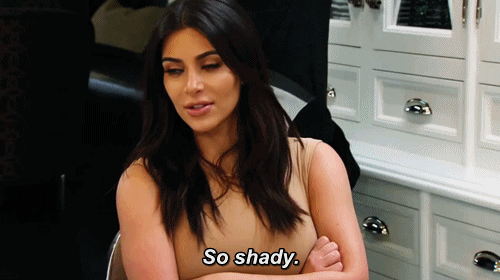 Pay to play, money is influence, and a fuck ton of other obnoxious sayings come to mind. The way the system is supposed to work is that Rich Person  donates money to Candidate, and that's it. Rich Person is just giving them a healthy, fat, stack of cash to help Candidate get their dream job, no strings attached. But considering I wonder whether the homeless guy I gave 27 cents actually needed it for a sandwich, then it's safe to assume someone donating thousands is gonna follow up on what their money is doing. That's how people with fucktons of cash are able to influence our elections. Especially within the House of Representatives, where these freaks need donations every two years or more to stay in office.
It seems like campaigns keep raising more and more money every year and 2018's most expensive races have just begun. So if you have an extra $2,700 feel free to donate it to your fav candidate and fingers crossed they'll win. Then you can ask for a cool tour of the Capitol Building OR use just keep that money to take a nice-ass vacation, your choice!
 Heads up, you need to keep up with the news. It's not cute anymore. That's why we've created a 5x weekly newsletter called The 'Sup that will explain all the news of the week in a hilarious af way. Because if we weren't laughing, we'd be crying. Sign up for The 'Sup now!