I'll admit it: I love a good, inane method of communication. (Poking on Facebook, pinging on Blackberry, you name it.) I also love seeing celebrities participate in dumb sh*t for a paycheck, which brings me to Cameo. Cameo is a service that allows you to send your friends messages in the form of a selfie video from a chosen celebrity. I'll explain this a few more ways until it settles into your brain. Say you're making happy hour plans. You could text your friend like a normal person—OR you could pay Kevin from The Office $145 to do it for you. (Oh yeah, celebrities on Cameo each have their own rate.) Naturally, I had to find out which celebrities actually signed up to become on-demand greeting cards—and the answers won't disappoint you. Here are the weirdest, most random celebrities on Cameo and available for hire.*
*I don't really do sports, so feel free to browse the athlete section on your own.
Ben Higgins ($50)
Oh Ben! I'd wondered where you went after Happily Ever After, but I didn't think you'd fallen so far. First of all, $50 is way too low for the most charming Bachelor in recent history, especially when you see that Nick Viall is on here for $75. I actually feel like Ben would be a good choice for an interaction you're a little nervous about, like telling your boyfriend that you adopted a dog while he was at work. Wouldn't it just be harder to get upset looking at his bashful, country-boy eyes? Or am I just another crazed Higgins fan, waiting for my chance to kneel at his feet on live TV? Time will tell.
Other Bachelor cast members: Ashley and Jared ($65), Robby Hayes ($50), Corinne Olympios ($40), Chris Harrison ($425)
James Kennedy ($100)
And now, the one that I am personally most likely to use. James has been deeply up against it this season of Vanderpump Rules, by which I mean he has faced some consequences for his actions. As a result, he has looked like a wounded dog with lifeless eyes in every scene for the past two weeks, and I can think of no one less equipped to be sending out cheerful videos for hire. For reference, you could have Scheana record the same message for $75, but at least James' version would be less likely to include an orgasm.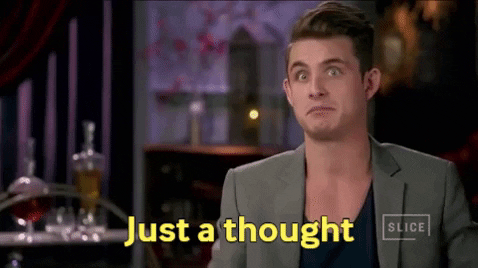 Billy Zane ($500)
With Billy Zane, we've moved out of what I'm calling the "small players" ($200 and under) and into the major leagues. For a cool $500, you can have the villain from Titanic wish your parents a happy anniversary. Or tell your boss you're taking the rest of the week off. I don't really understand how or why Billy Zane has become such a punch line in pop culture, but I do kind of feel like a video message from him could ruin my day. Sorry Billy, I'll always be Team Leo!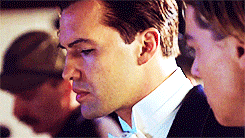 Stormy Daniels ($666)
Got any politically minded friends? Devoted readers of The 'Sup who regularly ruin brunch with depressing updates from the outside world? Show them that you're paying attention with a very current $666 video message from none other than Stormy Daniels. If nothing else, you'll be helping her pay off those legal fees.
Caitlin Jenner ($1,000)
Finally, if you're really looking for a splurge: Caitlin Jenner. As the most expensive option on this list, she is also one of the only two whose profession is listed as "Icon." (Most include titles like "TV Star" or "Reality Star," or the name of the series they're on). The other icon on this list is "George Jung aka 'Boston George,'" an American drug trafficker who was played by Johnny Depp in the movie Blow. A message from this famed criminal is only $65, so up to you which "icon" you'd like to go with. I'd also like to note that Caitlin Jenner is the only member of the Kardashian/Jenner clan on this site.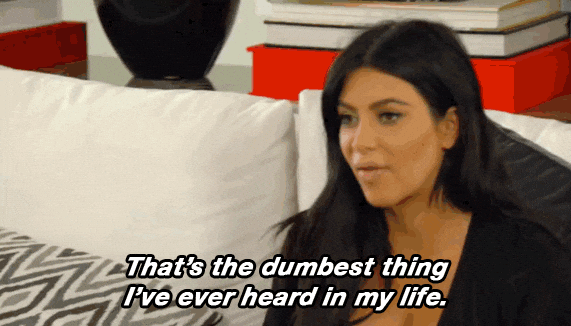 Other usual suspects are on this site—Bella Thorne ($110), Snooki ($300). What I've learned from this research is that I love listing celebrities' names with prices attached, and it is possible that reality TV pays less well than I thought. Hopefully these celebrities on Cameo have brightened your day as much as mine.
Images: Giphy (3)