Scott Disick Doesn't Have A Wikipedia Page So We Wrote Him One
Okay, so it's been brought to my attention that for some godforsaken reason, Scott Disick doesn't have a Wikipedia page. Even Rob Kardashian has one, and he's best known for…um, selling socks. How can one of the best characters on KUWTK and the most salacious riotmaker of the tabloids not have a Wikipedia page? Since Wikipedia helped us graduate high school (and, let's be honest, college), we decided to do them a solid and make a page for Scott. Check out the SparkNotes version of Scott Disick's life (with some opinions thrown in, obvi).
Childhood
Scott Disick was born to a wealthy family in the Hamptons. He was an only child, which is pretty obvious based on the fact that he's bratty and selfish. Scott attended a ritzy private school called The Ross School, which boasts other famous alumni like Alexa Ray Joel and Tessa Grafin von Walderdorff. And before you say, "who"?? Alexa's dad is Billy Joel, Tessa's husband is Barron Hilton, and Scott swindled his way into the Kardashians. So pretty much they get trained there to piggyback off of famous people in order to become famous.
Scott had his ups and downs in his adolescence. It's actually not known whether or not he really graduated high school. He modeled for a young adult series about horses, and I can't tell whether that's an up or a down. He also was nicknamed "Number One Scum" and "S.T.D." which just so happen to be his initials. He actually found those nicknames funny because they underscored what a party animal he was, and how he was such a player in high school. Scott also got arrested for a DUI under the age of 18, which is a huge foreshadowing of what was to come in his future.
"Career"
Entrepreneur
Okay, I don't even know what this means. I'm pretty sure it's a career you have if you're trying to make it seem like you do a lot of things when in actuality, you do nothing. There was an episode where Kourtney said she doesn't even know what it means, largely because he was so evasive about it. His evasiveness means that a) he doesn't know what it means either or b) he's involved in something sketchy like underground poker games or a drug cartel. With friends like Joe Francis, you never know what this guy will get himself into.
Reality Star
Let's not act like Kourtney was involved with Scott for so long because she was in love with him. I mean, he got caught cheating on her multiple times, he obviously had a substance problem that he barely attempted to get help for, and she was pretty open that she found everything about him annoying. TBH, I'm pretty sure she was only with him because they make adorable babies and he's probably the most interesting character on the show, so they needed a way to keep him tethered to the franchise.
Recently, Scott was given a new reality gig, a show called Flip It Like Disick about flipping houses. It's an eight-episode, hour-long series where Scott and a team of designers, contractors, and other people who actually know sh*t about real estate will renovate luxury homes. Tbh, the only thing Scott Disick is an expert in flipping is Kourtney's world upside down, but sure.
Almost An Actor
Remember American Psycho? Of course you do, because every finance f*ckboy has a quote from the movie as his dating app bio or he makes you watch it on a cozy night in. After all, what says romance more than Christian Bale slaughtering Jared Leto while blasting Huey Lewis and the News? Anyway, the writer of American Psycho announced on Twitter that the way he would ever do a remake is if Scott Disick or Miles Fisher played Patrick Bateman. No, seriously.
I have warned Lionsgate that I will not approve a new version of "American Psycho" unless it stars SCOTT DISICK or MILES FISHER.

— Bret Easton Ellis (@BretEastonEllis) December 9, 2011
Approve! RT @BretEastonEllis I have warned Lionsgate that I will not approve a new version of "American Psycho" unless it stars SCOTT DISICK

— Scott Disick (@ScottDisick) December 9, 2011

So, Bret never ended up making the remake, yet he was willing to make "The Canyons," which starred Lindsay Lohan. So Kanye West took it upon himself to do a remake of "American Psycho" starring Scott Disick and—get this—Jonathan Cheban. My dream come true.
Restaurateur
Remember when Kourtney and Kim took New York the first time around? You probably don't, because that season wasn't too memorable. You also probably don't remember Scott's restaurant, RYU, because it was doomed from the get-go and only lasted 191 days. Kourtney didn't even believe the restaurant would even open. But hey, that's more than 2.5 times longer than Kim's marriage to Kris Humphries, so at least Scott accomplished something.
Royalty
While the fam was in London, Scott had nothing to do because he basically does nothing for a living. He decided to become a Lord because anyone—even citizens of other countries—can be awarded this title. One of my majors in college was History with a concentration in Modern European History, and one thing we learned is that the try-hard social climbers that were so desperate to hang out with the elite would buy these "lord" titles to make themselves seem like they were members of high society. Scott leeches off the royal family of America and posts pictures of himself with overly priced watches and on private jets, so that sounds about right.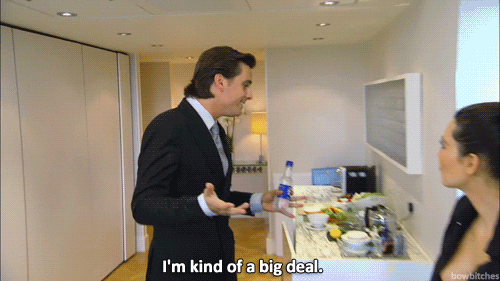 Designer
Scott started a clothing line, appropriately named "Talentless." Way to be self-aware for once, Scott! It donates 3% of the proceeds to a charity called "Fuck Cancer!" which is really sweet. The brand's mission statement is: "'Talentless' is an homage to the new wave of creators, innovators, and influencers who've made a name for themselves by going against the conventions of what it means to be 'talented.'" Okay, cool, that sounds super deep and inspiring or whatever, but how is selling plain old T-shirts with nothing on them for $42 an homage to creative people? This isn't some Derelict-level sh*t like most of Kanye's fashion shows are. But still, you're thinking way too highly of yourself here, Scott.
Influencer
Scott will throw up Instagrams about FitTea, cell phone cases, and asking his followers to follow Lala Kent's fiancé. Yet he barely posts pics with his girlfriend of two years. He also does appearances at clubs like 1OAK, which is where that bratty, try-hard girl from high school wears a leopard print outfit and takes tons of bathroom mirror pics to prove that she is better than you. But you know what? All of these jobs are probably less pathetic than Kourtney's CV. At least Scott tried(ish)!
Relationships
Kourtney
Kourtney and Scott met at the mansion of Joe Francis, best known as the creator of Girls Gone Wild. That in and of itself was a sign that their relationship would not work. First off, I would not wanna use the same toilet as Joe freakin' Francis, much less do body shots with him and his friends. Anyway, a year later, these two fell in love. Her entire family hated him at first. But soon, Kris, Kim, Rob, and Khloé fell in love with him too.
Sofia Richie
Sofia Richie is best known for being Nicole Richie's little sister, modeling (although I can't think of a single brand she's modeled for), and now, dating Scott Disick. But is their relationship serious? I'm not sure *grabs tinfoil hat*, and here's why. Before Scott and Kourtney broke up for the final time, Sofia was dating Justin Bieber. Also, Kourtney Kardashian and Nicole Richie have been friends since childhood. Kourtney's rebound after she broke up with Scott was Justin Bieber. So Scott came up with a conniving plan to hook up with Kourtney's friend since childhood and Justin's ex-girlfriend. Oh, and did I mention Sofia used to be besties with Younes Bendjima before he started dating Kourtney? That's honestly the most brilliant clapback ever—it's almost Shakespearean. Is Scott is totally in love with Sofia, or is this the most convoluted plan to make Kourtney jealous? I'll let you decide.
Hookups
Scott pretty much cheated on Kourtney all. The. Time. But the final straw was Chloe Bartoli. They were in the same group on vacation and she just so happens to be his ex-girlfriend, so inevitably they got handsy. Not too long after, Scott hung out with human glitter bomb Bella Thorne in Cannes, yet she denied any hookup took place. Scott also hooked up with Kourtney's best friend since childhood, Kimberly Stewart, and regulation hottie Madison Beer, who is probably the best catch Scott got out of all these hookups.
Children
Scott has three children with Kourtney (although it is unknown how many children he has had with his side chicks). His eldest, Mason, was always his mini-me, and will probably create a streetwear line that sells T-shirts with one logo on it for $400. Penelope is his only daughter, and the only gift he has ever given her is daddy issues. Reign is his youngest and clearly his favorite, so that little dude is set for life.
And that's pretty much all you need to know about Scott Disick's life! Wow, I have aged 10 years and lost most of my brain cells. If anyone works at Wikipedia, feel free to copy and paste this article directly in for Scott's page.
5 Baby Name Predictions For Kim & Kanye's Son
Last week, Meghan Markle and Prince Harry announced the name of their firstborn son: Archie Harrison Mountbatten-Windsor. As someone with a pretentious name that is a mouthful as well, I wish that baby all the luck in the world as he gets tormented for the next 90 years of his life, but at least that builds character. Of course, Kim and Kanye not only one-upped Meghan and Harry by having their baby five seconds later, but they will also be sure to give him an over-the-top name that will put little Archiekins to shame. Here's a rundown of our name predictions for Kim and Kanye's fourth baby, which are probably really far off knowing Kimye, because they aren't predictable people in any sense of the word.
Something Religious
At this rate, Kim and Kanye are gonna name their fourth kid Deus or some shit

— Betches (@betchesluvthis) May 10, 2019

Kanye's latest fixation is his Sunday Service, and thank God, because we all needed him to get the f*ck off Twitter and stop pontificating about Trump being a phenomenon. Kim and her family are pretty religious as well. Kourtney posts bible verses on social media all the time, and they're actually more palatable when you read them in her monotone, judgmental voice that probably made a lot of girls cry when she was in high school.
Anyway, my money would primarily be on a name that's religious. They already nicknamed their third kid Chi, which low-key is a name that means God. So it's been done before, but in a low-key way. Once again, this is absolutely to one-up Meghan and Harry's kid because it's just like, "Oh, you're royal? You know what's more epic? God." I'm thinking the name "Jesus" is too obvious. So I think they're going to go with a name that means God in a different language.
A Tribute To Kanye
It's up for debate whether or not this would fall under the category of "religious" because on one hand, Kanye has a God complex, and on the other hand, society perceives that as him just being a douche. Kanye means "next in line for chieftaincy," "honor," and "once/one time" in various African languages. I think for the first option that I'm too lazy to attempt because I don't wanna spell cheiftaincy again, Prince could easily be on the table. That also one-ups Prince Harry. As for honor, I don't think they're literally going to name their kid "Honor." It's not that they would hate that name. It's just that Jessica Alba's kid already has it, and I don't think the Kardashian-West's want to be associated with someone who sells Target cleaning products and starred in a Dane Cook movie. Kim wants to forget that she had a horrific clothing line at Macy's and I don't think she likes talking about the one movie she's ever starred in. I can't find any names that mean "once." So, out of all these names, Prince is a contender.
A Variation Of Robert
Kim has said before that she wanted to give her fourth child the name Robert since it's a family name, but knows it wouldn't fit in with the rest of the family because it's so normal that it would make him the weird one. "Robert" means "bright fame," which is so on brand for that family. "Fame" is just out there, but it's so out there that it doesn't hit the ears in the right way for a name, so that wouldn't work. I'm thinking something like Prestige. I really think they would have the audacity to name their kid Prestige and I think people would buy into it because they already bought into Reign, Dream, and Saint.
A Really Tone-Deaf Name
What's been harder & more painful is being hurt by someone so close to me. Someone whom I love & treat like a little sister. But Jordyn is not to be blamed for the breakup of my family. This was Tristan's fault.

— Khloé (@khloekardashian) March 2, 2019

After Tristan got caught cheating on Khloé for the first time, they named their baby True. Ironic, right? I think Tristan doesn't really have a grasp on the concept of honesty, and given that Khloé stayed with him for so long, she didn't have a grasp on the truth either. So, it would be pretty on brand for the already tone-deaf Kanye and the sometimes tone-deaf Kim to give their kid a tone-deaf name. IDK, probably something that means "humility," "modesty," or "#NoFilter."
A Geography-Centric Name
Two out of the four West kids already already have names that pertain to geography. However, both of them are girls, so maybe that's a pattern that's only reserved for them. Just maybe. Kanye recorded his latest album in Uganda, so maybe he'll name his kid after a city there. Or just straight-up name him Uganda. They could go with Kim's birthplace since they already have Chicago, but Kim's from Calabasas, and I feel like Calabasas is more of a girl's name. Then again, giving a boy a girl's name or vice-versa is as annoying as giving your kid an intentionally misspelled name, and Kim and Kanye are way past that, so maybe they'd go for it. Cali for short? God, I hate that.
Anyway, congratulations to Kim and Kanye for becoming parents again, and congratulations to Kris Jenner for becoming a grandmomager again! Best of luck with trying to raise this kid without North acting out because she's jealous someone else is getting attention.
Images: Shutterstock;; khloekardashian, betchesluvthis / Twitter
North West Attended JoJo Siwa's Sweet 16 & We Have A Lot Of Questions
Guys, I have a very pressing matter to discuss, and no, it's not how I'll watch Noah Centineo's new Netflix movie today while at work. I'm going to stream it on my phone, duh. I'm talking about the budding friendship that's happening between JoJo Siwa and North West because, y'all, I'm alarmed.
For those of you who don't spend their time IG stalking the famous friendships of celebrity spawn and therefore have no idea what I'm talking about, congratulations. You're not better than me. For those of you who do know what I'm talking about, then you know that North West, coming off the high of her first magazine cover, recently did a collab with YouTube personality, and the human embodiment of a Limited Too explosion, JoJo Siwa. Well, it was less of a collaboration and more of just JoJo showing North her room, which includes a bedazzled slide and a giant furry sign that reads "JoJo's Juice," and me weighing the pros and cons of calling child protective services. I guess the two of them really hit it off though, because North AND her cousin Penelope both attended JoJo's sweet 16 on Tuesday, and honestly we have a lot of questions.
Before we start speculating as to why a sixteen-year-old would invite a horde of kindergarteners to her birthday party, I think we need to analyze this photo from said party:
First of all, Penelope is looking at the camera like she thinks she's better than this, and she is right. North, take note. Second of all, why do the girls who don't even have their grown-up teeth yet look more mature than the one who is turning 16? Hmm? ANSWER ME THAT. Overall, I find this picture very unsettling, and not just because JoJo is dressed like an extra on the set of The Wiggles. On your 16th birthday you should be sneaking cigarettes in a Wawa parking lot, not entertaining six-year-olds! It's just not right! Like, does anyone else feel like something a little dark is happening behind the scenes here? There were far too many children at that party for an almost-adult to invite, and I was getting some distinct Leaving Neverland vibes from this whole thing.
This became increasingly apparent when I saw a photo of JoJo Siwa with her former cast-mates of Dance Moms. Fun fact: back when JoJo was an actual child, she was one of Abby Lee Miller's elite dancers on Dance Moms. Post-show, most of those girls have tried to shed their child-star images by testing Instagram's nudity policy one thirst trap at a time, and I know this because I follow each and every one of them (and am an active member in Chloe's virtual book club). This is not so for JoJo Siwa! While her friends, who, I remind you, are the same age as her, are literally dressed like Merriam Webster's definition of "jailbait," JoJo is posing next to them like their clown-obsessed acquaintance they were forced to hang out with because their moms still think they're friends.
Holly, you are proving my point for me.
I just sincerely hope that this entire persona was crafted by her mother as a marketing ploy for her to stay relevant. That is the only excuse I'm willing to accept for why she would behave this way, and I'm not just saying that because I've been binge watching The Act, and now want to call the police on every overbearing mother I see. I, mean, are we truly to believe that JoJo's aesthetic is a Lisa Frank wet dream? That instead of trying to guilt her mother into letting her get her belly button pierced like normal girls her age, she'd rather guilt her mother into letting her invite one more five-year-old to her party so they can turn up together on the dance floor? Nah. I'm not buying it. 
Also, North, let's take a page out of P's book and start evaluating who your true friends are here before I write a VERY strongly worded DM to your mother. You might think it's cool now to say you have older friends, but when those friends are 16 and still playing with slime, I think it's time to have a stern conversation with your publicist to see if there are any cooler friends she can dig up for you. And that's your one piece of free advice from me, kid! The next time, I'm charging.
However alarmed I am by the party itself, I gotta hand it to Little Miss 'I Wish I Was 13,' because JoJo Siwa turned that freak show into a lucrative business deal. Footage from the party will air as a Nickelodeon special called JoJo's Dream Birthday on May 18th. Stay tuned for more updates on my rage blackouts thoughts and feelings, as I will certainly be having more of those as more disturbing footage from this party drops.
Images: @dancemomholly /Instagram (1); @aliyah_minisiwanator /Instagram (1)
The Most Savage Things The Kardashians Have Said To Each Other
Every family is dysfunctional, and if you think your family doesn't have any issues, you might be the one causing them. That being said, most of our family issues are nothing compared to the Kardashians. Their family is so f*cked up that they have an entire TV show about it. I mean, it's one thing to joke with your siblings and take shots at each other in jest, but these women say things to each other that I wouldn't even say to people I actually hate. Okay, that's maybe an exaggeration, but they are savages to each other. I don't know about you, but it warms my cold, cold heart whenever I think about Kourtney Kardashian laughing at her sister's crying face after making her cry to begin with. LOL, same Kourt, same. In honor of National Siblings Day, here are some of the most epic clap backs the Kardashians have ever given each other.
When Kim Picked On Kourtney For Having No Career
Personally, Kourtney is my favorite sister, and that's why I make fun of her. And to my credit, it's probably infinitely meaner that I don't make fun of Kendall because I legit forget she even exists. When I make fun of Kourtney for having no career, it comes from a loving place. But when her sister lashes out at her for it, it's not. From calling her "the least interesting to look at" to saying "I bought her a career," Kim has no problem throwing it in Kourtney's face over and over again that she has no drive. But joke's on Kim, because Kourtney just dropped a website that has the crème de la crème of content we read on Well + Good, like, two years ago.
When Khloé Thanked Kim For Making A Sex Tape
Don't even get me started on how much I hate when people say Kim Kardashian's career got started because of a sex tape. It is mystifying that we're still throwing in her face that her POS ex leaked an intimate video they made, like, a decade ago, but Louis C.K. gets to show face on stage after getting #MeToo'd and most people (*cough* privileged white men *cough*) are like "Well, at least he (half-assedly) apologized." *Takes deep, calming breaths* Anyway. Half my paycheck is making fun of this family, but the sex tape jokes are where I draw the line. Usually. Unless it's really, really funny. When the Kardashians won an award for best reality show, Khloé took it upon herself to give a faux acceptance speech where she said they would be nothing without her sister's home movie. It was honestly as lethal of a verbal lashing as the voicemail Kim Kardashian left for Ray J after she found out he leaked the tape. With that being said, if voicemails are a thing of the past, I think the "Kim Kardashian is a whore who got famous from a sex tape" narrative can be left in the past, too.
Whenever They Like Shade On Nori's Black Book
The Kardashians are the reigning family of social media, so it makes sense that they take their toxicity to Instagram. Nori's Black Book is basically a satirical account that pokes fun at the Kardashians, and it is one of the funniest Insta accounts out there. Whoever runs it (I seriously think it's North that runs it, btw) has the ability to bash the Kardashians with no repercussions (except getting blocked by Jonathan Cheban like the rest of society). Surprisingly, the Kardashians absolutely love it. Most of the fam follows the account and will gladly throw a like whenever North shades Kim for being way too narcissistic, or Kourtney for being unemployed. Khloé is especially liberal with the double tapping on the pics from this account. So basically, with every like, they are shading each other for whatever behavior "North" is calling them out for. With that being said, I can't help but think throwing a like is actually worse because it's a little bitch move compared to straight-up calling someone out.
When Kris Yelled At Kim About Her 72-Day Marriage
Whenever someone questions me for having a collage of Kris Jenner as my shower curtain, I show them this clip of Kris sticking up for Rob as a rebuttal. For the record, I feel awful for Rob. There, I said it. I know he's done some really sh*tty things, and for a while there, he was canceled in my opinion. However, he seems to be manning up and coparenting with his baby mama peacefully. I know it's patronizing to give a guy credit for being a decent human being, but it's pretty easy to see how and why he devolved into a hollow shell of a man. Rob was obviously suffering from from really bad depression. A lot of us have been there and a lot of us have been on the other side supporting someone going through it. Both roles are really, really difficult. It's understandable why Rob's own sisters were fed up with him after he wouldn't help himself get better, but it's still sh*tty to unapologetically knock a guy when he's down. So it was epic to see Kris finally put Kim in her place for the first time by taking a shot at her 72-day marriage. I like to think Kris was sticking up for her son, but we all know deep down Kris also did it because Kim got demoted to her second-biggest form of income since Kylie became a billionaire.
When Kourtney Waxed Her Sister's Vagine

So remember Kourtney and Khloé Take Miami? I barely do, because that was the period where we were still acting like Kim was the only one who mattered. And remember when Khloé was married to Lamar? I barely do, because Khloé's baby voice when speaking to Lamar was so high-pitched that I physically couldn't register it. Only dogs could hear it. Anyway, Lamar was planning on visiting Khloé in Miami while she was living there to work at DASH. LOL. Khloé had Kourtney give her a bikini wax to make things picante in the bedroom with Lamar. Seriously, WHYYYYY???? And Kourtney got off on inflicting the searing pain upon Khloé more than she ever did during the nine-year relationship with Scott. Again, WHYYYYYYYY????
When Kourtney Threatened To Do Something Very Specific With A Taco

Also, remember Kim and Kourtney Take Miami? Wow, they really went to great lengths to give Kourtney a storyline by acting like they cared about DASH, huh? During the first go-around of KAKTM, Kourtney was so sick of Kim that she basically lost her sh*t during a photoshoot. She swore she was being professional while also threatening to shove a taco up Kim's ass. Uh, what? I swear, between the bikini wax and this bizarre moment, this family is more borderline incestuous than Cruel Intentions. But it's weird sh*t like this that makes Kourtney my favorite.
When Kim Lost Her Earring In The Ocean

Don't get me wrong, I felt absolutely awful for Kim during the time she was with Kris Humprhies. She obviously got wrapped up in the pressure to be married and successful, and honestly who would say no to a guy who's 6'9? This was clearly a stressful time in her life. How can we forget when the family was on vacation in Bora Bora, and Kim lost an earring worth thousands of dollars while swimming in the ocean. Sure, her ugly crying was pretty funny, but Kourtney had to make matters worse with perhaps the most iconic Kardashian comeback of all time: "Kim, there's people that are dying". Again, this is why she's my favorite.
When Kylie's Sisters Made Her Cry About Tyga
Kylie is still so young that it's crazy to remember that she had another serious relationship before Travis Scott. Her relationship with Tyga was always causing drama, and (surprise!) her sisters weren't always the most supportive. In this scene, it was pretty uncool that Kendall & c0. made Kylie cry, when she was obviously already not in a great place. Her own sisters ride a merry-go-round of undateable dudes, so they're in no position to talk. Note: this is way more entertaining to watch when you take a shot every time Kendall says "experience." Alcohol may be the trick to finally make Kendall interesting.
Images: E! / YouTube; @kardashianvideo, @norisblackbook, @kuwtkardashian, @krdashtube / Instagram; E! (3)
The Lowdown On The Kardashian Christmas Party
How did YOU spend your Christmas Eve? I spent mine pretending to understand my uncles' fancy finance jobs (I'm sorry, but how are BlackSTONE and BlackROCK NOT the same thing?) or acting like my cousins' PR jobs and Etsy shops selling festival accessories for Burning Man are legitimately rewarding and respectable career paths (LOL they aren't). But then again, I write about Shakespearean sh*tshows like Pump Rules and the Kardashians for a website my grandparents think is called "B*tches," so who am I to judge them? And yet I do judge them, because, like my grandparents said, I write for a site that's called "B*tches." At least I got to sneak off to the bathroom for copious amounts of time to vicariously live through the Kardashians and watch their Instagram stories from their Khristmas Eve party! (Special shoutout to lactose intolerance and eggnog for giving me a believable excuse). We've talked about how the Kardashians have the most iconic holiday celebrations, so of course I had to give you the lowdown on what I learned about the Kardashians while I was hiding away from celebrating Christmas with my own flesh and blood.
Over-The-Top Decor
So instead of Kris throwing their annual Khristmas party this year, Kim threw it instead. (Sidenote: do I seriously have to spell everything that has a C with a K for this article? Because I can't go along with this joke for that long.) Anyways, upon entering, there was a tunnel of lights that legit looked electric (no pun intended). That tunnel is literally what Thomas Edison invented the lightbulb for (that was his doing right?), and it is literally what environmentalists are protesting! But oh well, it looks cool on Instagram! The inside of her house was all white. Like, whiter than Sunday brunch at Bagatelle. Let me put it this way: it was as if P. Diddy's white party's event planner and Jeff Koons did a collab on an igloo. That's honestly the only way I can articulate it. Pictures do it way better justice.
And leave it to Kim Kardashian to make it snow in L.A. Because if this chick can make it from being Paris Hilton's closet organizer to being on the cover of Vogue, she can certainly make it snow in L.A. while it barely even snowed in New England. This may sound sacreligious, especially on his b-day, but Kim Kardashian frankly performed a miracle more impressive than Jesus turning wine into water. No offense, Jesus!
The Fam's Outfits
So let's start off with the hostess, Kim, who totally underwhelmed us by wearing a dress that's a knockoff from her Met Gala dress from 2017. Kourtney, on the other hand, looked leggy and gorgeous by wearing a black velvet mini dress with a bow accent (is that what it's called? I'm not Anna Wintour here!). Kendall must've gotten the memo that she was too boring to make our worst Kardashian makeovers list, so she decided to go against the theme and dress in a highlighter yellow full length dress. Sweetie, in a party that is all white, you look like a trail of dog piss that's left in the snow. But at least you got our attention!
Khloé and Kylie had matching outfits with their respective condom accidents–I mean–publicity stunts. But it wasn't some Laura Ashley level sh*t our moms used to make us wear. Kylie wore a sparkly dress and Stormi wore a sparkly onesie, and they both totally worked it. Meanwhile, Khloe wore a star-studded top that matched True's star-studded onesie, but she spared True the embarrassment by being the only one who wore a skirt that looks like…I can't…I don't even know what that monstrosity looks like. A wedding dress on the sales rack at David's Bridal that went through a woodchipper? That's all I got.
And can we please talk about Kris, while we're at it? Kris wore an all silver full length gown and a platinum blonde wiglet. Was Schitt's Creek's Moira Rose based off Kris Jenner or was Kris Jenner based off Schitt's Creek's Moira Rose? These are the questions that we should've answered when I was a Philosophy major instead of meaningless sh*t like "Does free will exist?".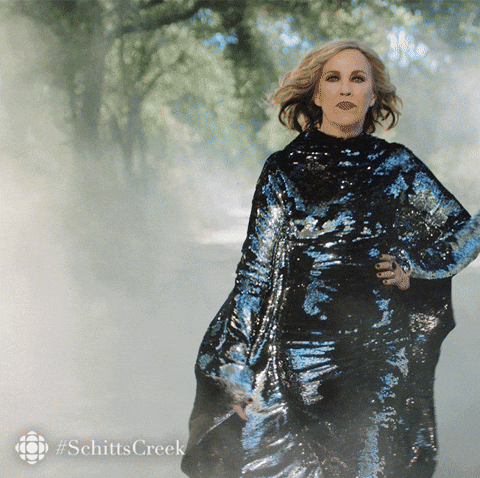 The Guest List
Of course, the Kardashian's annual Christmas Eve fête had the creme de la creme of the C-list with some A-listers thrown in. Jennifer Lopez showed up with her rumored fiancé A-Rod (I don't even know his real name-I just know that he has a giant painting of him as a centaur in his house). Kyle Richards of RHOBH and her fam also showed up. John Legend performed, but it doesn't look like Chrissy Teigen showed face because there's no photographic evidence of her being there and her Instagram stories were surprisingly dead on Christmas Eve. Kimora Lee Simmons was there because apparently they wanted to stay on theme for Christmas and stay on #brand for E! so they invited the Ghosts of Failed E! Reality Shows' Past. Look, if you're gonna do that, at least invite ones that know how to party, like Alexis Neiers from Pretty Wild or the Olly Girls from Sunset Tan. Those girls were my idols in middle school. It looks like Jonathan Cheban was a no-show, which is weird because usually he would be super in-your-face about how he was invited. I suppose they realize that he was so creepy as Santa on their contrived "Christmas Special" they had him dress as the Grinch instead. (Yes, they actually had someone dressed as the Grinch at this party.)
…And The More Interesting Guest List
Paris Hilton ended up showing up again this year, and she actually went sledding with Kim! It was some early 2000s level antics, but I can't help but think they're still frenemies. You know why? She was caught on Instagram cuddling up to Sofia Richie. They made a video selfie together with Paris saying her catchphrase "That's hot." #TBT to 2004 when we all had the dELiA*s t-shirt that said "That's hot" back when it was actually relevant. Stop trying to make "That's hot" happen again, Paris. It's never going to happen. She really is trying to make some Simple Life shenanigans again with the mini Richie, yet Sofia's big sis Nicole Richie clearly can't be bothered to relive the past. Anyways, kinda crazy that Sofia Richie showed up, right? Well, we all saw it coming since she just got back from vacationing in Mexico with Scott, Kourt, and their kids, like, hours before.
But the most controversial guest? Caitlyn Jenner. Kim and Kris both were up on their soapboxes saying how they'll never talk to Caitlyn again after she aired out Kris in her tell-all book, yet there she was. And she brought Sophia Hutchens, her much younger girlfriend? Or companion? Business partner? I'm not sure what they are, and Sophia doesn't either. Oh well! The craziest part is that barely legal Sofia and Sophia (weird coincidence) were up past their bedtimes and out at a party instead of waiting for Santa to come. At least Caitlyn and the Kardashians have made amends in time for the holidays. This was so touching, and if my shrink didn't increase my antidepressants to the point where I didn't feel emotion, I probably would've shed a tear.
Reign Is Still Kourtney's Favorite
I don't even know what Penelope or Mason wore that night. They may not have even shown up. Clearly Reign is the favorite. We told you so!
Kris Jenner's Cooking
First off, props to Kris Jenner for including Travis and Tristan on the family's gingerbread house even though they were no shows at the party to make it seem like their relationships aren't totally doomed. Anyways, Kris talking about getting up at 4 a.m. to make this meal that puts Martha Stewart to shame?
Kris is a queen, but she sits on a throne of lies. I am the proud owner of an autographed copy of Kris Jenner's cookbook, and I can assure you that none of the recipes in that book are this ornate or creative. The only highlight in that book is when she talks about her Hermes dishware. While she clearly is business savvy, she's no master chef and doesn't have a modicum of culinary finesse. Kris so obviously ordered this smorgasbord of diabetes from professional chefs. I mean, I do the same thing when I order off GrubHub for a date and pretend that I made it, so I can't really blame her for passing this off as her own.
I hope everyone had a merry Christmas, and I will be spending the next year trying to secure an invite to the 2019 Kardashian Khristmas.
Images: @kimkardashian / Instagram; @kendalljenner / Instagram; @khloekardashian / Instagram; Giphy; @foodgod / Instagram; @caitlynjenner / Instagram; @kourtneykardashian / Instagram; @krisjenner / Instagram
In This Essay, I Will Prove Why Reign Disick Is Scott And Kourtney's Favorite
Every parent has a favorite kid, and science literally proved that it's usually the youngest child. You can be part of the healthiest, most picture-perfect family that's straight out of a Pottery Barn catalog and your mom will still favor one kid over the rest. And so it makes sense that one of the most dysfunctional families in America plays favorites. I'm talking, obviously, about the Kardashians. We all know that Kris's favorite is Kim, and she even admitted it. So maybe Scott and Kourtney will finally admit someday that Reign is clearly their favorite kid, and hopefully they'll do it on camera someday because while P is definitely going to have yet another thing to complain about in therapy, it'll be funny as f*ck for us heartless viewers. So in honor of Reign's birthday, let's look into why he's Scott and Kourtney's favorite.
We All Totally Forgot It's Mason's Birthday Today As Well
Okay, to be honest, ever since Mason cut off his adorable little man bun and started dressing like a little Hypebeast, I haven't been focusing on him. His #OOTDs aren't worth paying attention to, he's not quotable because people who dress like that literally only talk about their Soundclouds, and I totally foresee him having a Bella Hadid moment where he tries to sound street and says something like, "Homeboy's gonna like, get it."  And last week, I saw that he was wearing a Supreme fanny pack slung over his shoulder on my Instagram feed. So he's officially off the radar and I don't feel bad about forgetting his birthday.
Kourtney Doesn't Even Try To Hide It On Instagram
I present to you, Exhibits A through C:
The name "Reign" literally means "sovereign" so of course he takes precedence over the other Disick kids!
Even Penelope Wants Out
Ever since Kris Jenner said the highlight of her 2012 was being on interviewed by Oprah instead of the birth of her first granddaughter and second grand-paycheck, it's been pretty obvious that Penelope would never be a favorite. And to be honest, I can totally see why Penelope wants Kim to be her own mother instead. Imagine living in a household where gluten and dairy are banned and when you turn 18, your friendship circle will inevitably be your mom and dad's new dating pool. Oh, and your younger brother is more Instagrammed than you are.
Scott Blows Off His Own Daughter For Reign
Scott held his daughter for, like, two seconds before tossing her aside simply because Reign demanded that his dad pay attention to him instead. The shade!! Penelope having daddy issues is pretty inevitable at this juncture. The plushest of celebrity rehabs probably already have a bed reserved for her. And eventually, when she recovers, she will totally marry one of her dad's friends as revenge. I'm really hoping it'll be Joe Francis for the drama, but my money's on Scott Sartiano because you know P's going to be clocking in a lot of time at 1OAK (provided it still exists in a decade). Don't worry, P. I grew up with daddy issues and now I am banned from Yankee Stadium for renting a moonbounce while tailgating, graduated from a safety school at the age of 25, and make fun of small innocent children on their birthdays on the internet, and I turned out just fine!
Images: reigndisicks (3), dashtube, kourtneysnapchat / Instagram
All The Issues Penelope Disick Will Need To Discuss With Her Therapist
For all the shit that we talk about the Kardashians, we tend to leave the kids out of it. That's partially because we're semi-decent humans who don't need to drag toddlers, but they're also just not that interesting. Up until now, the next generation of KarJenners have mostly been used as plot devices, rather than actual characters on the shows. That's fine, but I think it's time that we start paying a little more attention to these kids. Namely, how fucked up they're going to be from growing up in such a psychotic family environment.
Well, July 8th is Penelope Disick's sixth birthday (fuck, I feel old), so let's give her some much-needed attention. Of course, Penelope's family loves her and spoils her every chance they get, but they've also probably caused her a great deal of emotional torment. I don't really know if Penelope is old enough to be in therapy yet (I didn't really pay attention during my psych class in college), but she'll definitely need it sooner or later. I mean, we all probably need therapy because of our parents—Penelope's family is just a little more… how do I say this… eccentric. So yeah, these are all the top things Penelope Disick will probably be discussing with her therapist, though I'm sure there a lot more things we don't even know about.
1. The Cameras Everywhere
Penelope has been around the reality TV cameras for literally her entire life, which is probably enough to fuck her up forever. Yeah, I guess she's probably used to it, but no child is really supposed to grow up with an E! producer camped out in their garage 24/7.
2. Her Parents' Relationship
I mean…yikes. For years, it was documented on KUWTK how Scott and Kourtney basically hated each other and had the world's most toxic relationship. Regardless, they managed to stay together long enough to have three kids, so yay for the miracle of life. Now, Scott and Kourtney have thankfully given up on their tragedy of a relationship, but there's a looooot of history there. Even if they keep it civil around the kids, no one fully recovers from parents that fully hate each other, especially when you can watch it all play out on TV.
3. Her Parents' Dating Habits
First, Scott's taste in women cannot be healthy for Penelope. Of course, Scott is an adult who can date whoever he wants, as long as they're not, like, evil to his kids, but his choices are more age-appropriate as babysitters than potential stepmothers, God, just imagine Bella Thorne waking up in the morning to pack lunches for Scott's kids. She would probably be that mom who accidentally packs her kids a Four Loko with lunch. Sofia Richie seems like she might be responsible, but she's still only like, 9 years older than Mason, so that's gonna be a no from me. And let's not get it twisted, Younes is no better in terms of age-appropriateness. It's bad enough when one of your parents pulls a mid-life crisis and starts exclusively dating people half their age, but could you imagine if BOTH parents were doing that simultaneously?? It would be enough to make me pull a Chutney Windham.
4. The Aunts & Uncles
Oh god, there is just too much to even unpack here. Why did Aunt Kylie have to hide in her house for nine months? Why did Aunt Khloé stay with the bad man who made out with another lady? Who is Uncle Rob and how come nobody is allowed to talk about him? This is, um, going to take a lot of therapy. I love this family, but Jesus Christ are they fucked up.
5. Her Middle Name
I don't know if you know this, but Penelope's middle name is Scotland. SCOTLAND! Like the country! Apparently, E! reports that it was actually Kris who suggested the middle name of Scotland (!!), but it's literally unbelievable to me that Scott didn't come up with it as some sort of weird homage to himself. The man calls himself The Lord—if you think for one second he had nothing to do with this, I've got a bridge I'd like to sell you. If Penelope were a normal kid, she could just spend most of her youth refusing to tell people her middle name, but it's all over the internet, so she's just going to have to talk to a professional about how her dad's narcissism is evident even in her naming.
But uh… happy birthday Penelope! Hope that E! health insurance plan covers offers some good benefits.
Images: @kourtneykardash / Instagram (3)
Ranking The Kardashian Baby Names From Bad To 'I'm Calling CPS'
The last Kardashian baby of the year has finally emerged from her mother's womb, wiped clean of her 24-karat gold amniotic fluid, and is ready to post her first topless pic on the Instagram account her grandmother so lovingly set up. She has been swaddled in Gucci blankets and her placenta has been commandeered by Kourtney for snacking purposes. True has officially arrived, and now it's time for reflection. Since we have a (probably brief) break in Kardashian procreation, I thought it might be a good time to take a look back at all the Kardashian baby names from over the years and rank them.
I realize most rankings usually go from best to worst, but so many of the names are terrible, horrible aberrations that I would not even deign to name my dog (Hi Macaroni! Mommy loves you!) so "best" is really a stretch. Our ranking will go from a scale of least ridiculous to I'm sending in Child Protective Services. Let's start the judging process, friends.
Me rn:


1. Penelope
Penelope is obviously the most normal of all the Kardashian baby names, and maybe Kourtney is on to something with all that placenta pill popping, because her children have the least insane names of the bunch. It's gotta be because they weren't as famous when Kourt's kids were born, right? I'm pretty sure the more famous you are, the more brain damaged you are, and therefore the more fucked up names you choose for your spawn.
2. Mason
Mason is also not a ridiculous name, so congratu-fucking-lations, Kourtney, you've impressed me and not made me want to jump out my window. But, I was poking around the internet trying to see where she got it from, and I stumbled upon an article in the Daily Mail that said Mason means the same thing in English that Kardashian means in Armenian. What a beautiful sentiment, Kourtney. But also a little weird because Mason's middle name is Dash, after David Schwimmer (her dad), and a part of the name Kardashian. I like that she's honoring her dad, especially since no one else seems to give a shit, but it's a little redundant, no?
3. Reign
This is where it starts to go off the rails for Kourtney. Reign is not a name. Reign is something a king or queen does. Your child is not royal, just the product of unprotected sex between the 4th best sister on a reality TV show and a basic white dude from Long Island. Prince George would spit in your face, Reign, and make you carry his knapsack like the peasant you are. Although, I guess Reign is descended from a Lord…

4. True
I don't even like the name True, so that's how you know what absolute dumpster fires I think the other names are. This name is bad, but I'm gonna give her a break because this poor baby girl is going to have other things to worry about. Like the fact that her dad's a cheating sack of shit or that she may or may not share DNA with the most famous murderer of the 90's.

5. Dream
I mean, Dream Kardashian is the product of a famous stripper and a man whose greatest accomplishment is the fact that his mommy bought him a sock company, so tbh this could be a lot worse. I guess it's like how my lawyer friends use the "Supreme Court Justice" test to give their kids names that would be appropriate on the bench; Rob and Chyna did the "Las Vegas Strip Club" test to give their kid a name that would be appropriate on the pole.
6. Stormi
I know Kylie Jenner is barely old enough to drive, so I shouldn't have expected much, but don't rich people get the news? Even if Stormi was Kylie's number one choice since she dreamed it up during recess in second grade, I would think the fact that it is also the name of the most famous porn star in recent history would at least give her pause. And no Kylie, the "i" at the end does not class it up.
7. Saint
Naming your kid Saint puts quite the expectations on them. Saints are holy, they live a life inspired by Jesus, they make sacrifices to help those less fortunate than themselves. They most certainly do not fly in private planes, have their diapers changed by a team of night nurses, and a mother that got famous because of a sex tape. Or wait, is that Mother Teresa's origin story?

8. Chicago
CHICAGO IS A CITY. IT IS NOT A NAME, YOU MORONS. It's windy, cold, and filled with murder. I don't care if that's where Kanye is from, that's not lovely imagery to associate with your brand new bundle of joy. Like what could have possibly possessed these morons to name their daughter Chicago? Did she look like a deep dish pizza coming out of the surrogate's birth canal? It's the only explanation.
9. North
Ding, ding, ding! North West, you are the winner of the fucking worst Kardashian baby name award! You get a blue ribbon, latent rage toward your parents, and a never-ending parade of expensive psychiatrists. I also was not even kidding about this ranking system, I legit called CPS on the Wests when I heard this name. Apparently they "have better things to do," and "don't appreciate prank calls." Well CPS, I was deadly serious. This is a living human, they should not be allowed to give her a name that is basically a joke. If you want to give something a punny name, get a goldfish for fuck's sake.

We've reached the end of our ranking, and honestly, that was exhausting. I guess in the end it doesn't really matter what these children are named, they're growing up on reality TV and being raised by plastic surgery-obsessed narcissists, so their mental health issues are inevitable. This family should have been sterilized.
Images: Wifflegif (2); Giphy (2); Gifer (1)