The Betches' Festival Guide To Electric Zoo
Planning for festivals is a lot of work, and nobody likes work. Sure, you could read through 16 different Reddit threads to figure out what to wear, how to get there, if it's worth it to splurge for VIP, and whatever else you need to know, or you could just check out the Betches festival guide.
At this point, I figured I would do something useful with my knowledge of music festivals, so I decided to start a series of guides. You are welcome. I'm starting off our festival guide series with one of my favorite festivals, and one that I go to yearly even though I am, as they say, pushing 30: Electric Zoo, Ezoo for the lazy initiated. Taking place during Labor Day weekend on Randall's Island, this electronic festival is a fun send-off to the summer that's easy to get to and even easier to navigate. *Looks to the camera* *Waves to the viewers* Let's go.
How To Get There
If you don't live in New York and haven't figured out how you're getting to Ezoo yet, god help you. Assuming you're not within driving distance, which will take care of things, you'll want to fly to LaGuardia because I'm biased it's probably easier to get to the areas you'll want to be staying. But if you cop a deal out of JFK or Newark, then do you. As far as actually getting to the festival, you are likely going to be walking there over the RFK bridge. You can also Uber/Lyft to the festival (highly recommend so you can save your engery/feet), but you can't Uber out. Ubers literally will not pick up from Randall's Island (or at least, they didn't last year), so you're going to be either walking back or taking one of the shuttles Ezoo has. Plan accordingly!
Where To Stay
Ezoo is not a camping festival and does not offer the option, so you'll need to reserve some sort of accommodations in advance. Remember all your friends in Harlem and/or Queens who you made fun of for being broke? Yep, it will be time to hit those people up for a couch or half their full-size mattress! That's becaues Ezoo is on Randall's Island, an Island between Queens, and uptown Manhattan/Harlem that is within walking distance from both those locations. (As long as you are a little loose on your definition of "walking distance.") If you don't have friends with a free place to stay, you could try to Airbnb in one of those areas I mentioned, or just stay literally anywhere in any hotel you find. The subway system is extensive and you'll be able to get uptown from wherever you are, but sticking to the east side will be easier because getting crosstown, especially on weekends, is a huge bitch. 
What To Wear
Ezoo is electronic music, which means this is the weekend to bust out your full raver girl attire. The great thing about this is that you can wear literally anything in the world you want and nobody is going to look at you sideways and you won't feel out of place. You could wear a bra, a thong, and fishnets. You could just wear pasties. It truly does not matter, just bring some glitter and throw on some fun makeup. Unlike other festivals, nobody cares what you're wearing.
View this post on Instagram
See? Pretty normal summer attire.
Above all, though, wear something COMFORTABLE. You're likely going to be walking 20-30 minutes across a bridge to get to the festival, so this is not the time to wear your giant platform boots with the heel (not like any festival would be the time for that, but this one especially). Also, New York weather circa Labor Day is a fickle bitch, so plan appropriately. It could be 90 degrees and sunny af. It could pour on you. Both things happened to me last year alone. Whatever your outfit is, make sure it incorporates good walking shoes, and bring a poncho just in case.
What Ticket To Buy
At this point, a 3-day GA ticket costs $300, and a VIP ticket costs literally double that. According to the website, VIP gets you admission (duh), plus a faster-moving VIP line at check-in. You'll also get "Premium views, private VIP flush toilets, shaded chill out area with seating, full VIP cash liquor bars, complimentary cell phone recharge stations, and complimentary passed hors d'oeuvres." Now, is it worth it? Maybe. I've personally never had a huge issue with the non-VIP port-a-potties, however, seating is a real issue. There's basically one small hill where you can park your butt without getting stepped on, and that's it. There are other areas where you can charge your phone for free, like the T-mobile activation. Also, it's 2019, buy a mobile charger.
There's also a "Platinum VIP" option, which gets you more of the same, plus "Exclusive Platinum Only Premium views," whatever that means. That option costs $949, and there's no mention of any cash bar. If I'm dropping close to a grand on a festival, you better give me as much free Casamigos as I can legally drink, and you better make that known in advance.
Personally? Unless you are very picky regarding crowds and bathrooms, I would just rock with GA. You're literally spending double the price for basically some passed hors d'oeuvres that they are probably going to run out of in the first hour after the festival doors open.
The Vibe/Crowd
"Ew, Ezoo? Isn't that for 16-year-olds?" everyone says to me when I tell them I'm going there. I've been 3 times so far, and frankly, no. The crowd is actually older than you'd expect. I have never once looked around at my fellow festivalgoers and said, either aloud or to myself, "Ugh. The children." You know where I have said that? Gov Ball, Coachella, The Meadows (RIP). Also? The vibe is way more chill than that of other festivals. Think less pushing and overall dickishness. People tend to respect other people and their space. Sure, if you're trying to get to the front at Bassnectar 10 minutes after he already started, you are going to get some pushback. But as far as festivals go, the people here are generally pretty nice and chill.
Regarding the crowds… yeah. Friday is typically a dream and you can walk around freely. Saturday, you'll see a noticeable increase in festivalgoers. By Sunday, it will be nearly impossible to move from stage to stage. Enjoy Friday as much as you can, and be sure to budget enough time in between sets to navigate through the crowds. And get there early because there WILL be a line to get in.
The Production
It honestly varies from year to year. The year the theme of the festival was The 6th Boro, everything was animal themed (why? don't ask…) and the main stage was a giant elephant. That was really f*cking cool. The year before that, it was a cobra. Last year, for the 10th anniversary, it was just… a big sound wave, sort of. That was a bit of a letdown tbh. Truthfully, the theme of Ezoo every year should be animals, and I'm hoping they bring back the animal stages. Last year, Sunday School Grove also sponsored a jungle themed stage, which I never made it to but it looked awesome.
Okay, literally as I was writing this, Ezoo released a photo of this year's main stage, which looks sick.
Damn.
Who To See
The 2019 lineup boasts big names like Eric Prydz, Diplo, Kaskade, Above & Beyond, Zedd, Armin Van Buuren, Alison Wonderland, Skrillex & Boys Noize, and a f*ckton more. Here are a few of my other personal recommendations:
Excision: If you're into some harder sh*t with more music/noises than words
NGHTMRE B2B Slander; 4B; Getter: If you want to hear your favorite music on the radio right now, but like, trappy.
Boogie T b2b Squnto: If you want some fun groovy music that will make you want to dance
Flux Pavilion: If you want dubstep
Seven Lions: If you want trance/melodic dubstep/if you don't know what that means, it's a little more chill than most of the other stuff I've listed above.
GTA: If you want house/trap/hip-hop
Don't want to listen to me? That's fine, Ezoo made a Spotify playlist with songs from the 2019 artists.
Other Things To Do
While there are a few art installations and activations, there's not a whole lot to do other than see acts. Space on Randall's Island is kind of limited, so there's room for the stages and tents, plus food and drinks, and a few pieces of art. Last year they had a fun makeup/glitter station, and apparently giant Jenga. Like, there's stuff to do if you're looking for it, but people are mostly there for the music and not the Instagrams.
That being said, they have afterparties and, while I've never been to one because I've been too tired, the lineups are sick. Acts include Borgore and Shaq (among others, and YES, that Shaq), Eric Prydz, R3HAB, and a lot more. It's worth staying up for.
Overall, Ezoo is the best/only? electronic festival in New York, and it's one of the more manageable festivals that exist. If electronic music is your sh*t, you should consider going. If you hate that stuff, don't go. You won't like it.
Images: electriczoo / Instagram; aLIVE Coverage (4)
I Was Sober At A Music Festival & This Is What It Taught Me
If you know me, you know that there are a few things I like in this world above all else: contemporary R&B, cheese, and partying. One of my favorite pastimes lately is day drinking. Does that sound concerning when I type it out? Yes, moderately. Cool, charging onward. I also love going to music festivals—I typically go to three or more a year. I know, I'm insane. How do I do it? No idea. I think it's a lethal combo of loving live music and hating myself, in order to willingly spend my money and PTO days getting f*cked up in a field, standing so close to speakers that the bass makes my insides vibrate. Hey, everybody's got their idea of a good time.
So I was surprised as anyone to find myself, at 10pm on Friday night at Shaky Beats festival in Atlanta, as Rüfüs Du Sol closed out day one, dead-ass sober.
*Record scratch* Yeah, that's me. I bet you're wondering how I found myself in this position. I'm about to tell you.
I guess, in order to really get the full picture, I have to back up a bit. The year was 2018. The weekend was Labor Day. The festival was Electric Zoo, one of my favorite festivals that I have been going to for the past three or four years. (I have lost count at this point.) Every year, I tell myself that I'm not going to do too many interviews and I'm just going to enjoy the festival, and every year, all three days, I get sucked into doing an interview at like, 7pm, which is prime festival time. Seriously, all the best acts start playing right at 7pm! Don't get me wrong, doing interviews is great; I get to meet and talk to artists like Alesso, Alan Walker, and Troyboi. But it also takes what should be a fun and relatively relaxing experience (going to a festival and writing about it after the fact) and makes it stressful: coordinating interviews, plus making it to the acts I want to see, plus simply giving myself enough time to maneuver through the crowds and make it to my interview slot in time.
And when you factor drinking into all of that, what should be a simple activity gains so many moving parts that it becomes like solving the Da Vinci code. Because I can't be drunk during my interview, but ideally I'd like to be a little lubricated so I'm not super self-conscious and awkward, but I can't pregame too hard, but drinks at the festival are absurdly expensive, and you can't pay for anything in cash, because the festival is cashless, so now I gotta make sure I have enough money on my wristband for a drink, and if I don't have enough I need to go to another kiosk to add money to my wristband, and…

You see what I mean? After everything was said and done, of course I had a great time at the festival, but I spent so much time running around, getting to my interviews, figuring out if I was too sober or too drunk, waiting on line to get a drink, etc. etc. etc-f*cking cetera, that I forgot to actually appreciate the fact that I was at Ezoo. It's funny, many people will regret how much they drank during the weekend (which I have done in the past and will likely continue to do in life, don't get me wrong), but after that weekend, I regretted how much mental energy I spent worrying about how much I was drinking and when I'd have another drink and from where I would procure said drink. To this day, I feel dumb and a little ashamed about it.
So when I found myself back at Shaky Beats, another one of my favorite festivals, in Atlanta this year, I didn't want that sh*t to happen again. I've become a little tired of drinking in general—the taste of most types of alcohol, the way beer makes my nose stuffy (which I suspect is some sort of allergy or intolerance but I'm too afraid of the consequences to get it checked out by a doctor), the way it zaps me of all productivity and energy the next day.
I didn't set out to be sober the first day of the festival, but found myself that way half on purpose, half by accident. I didn't pregame, which was by design. Drinking plus Atlanta heat equals total exhaustion, so I didn't want to drink until the sun went down anyway. Second of all, I told myself going into Shaky Beats that I was going to have a good time, and not worry about getting drunk or anything. I just took a "if it happens, it happens" type of approach towards drinking at the festival (one I should take to my love life as well, instead of this death grip I currently have on trying to control every interaction I have with a member of the opposite sex, but that's neither here nor there), rather than a "I will be bored if I don't have a consistent buzz the entire time" approach.
And you know what? At around 8pm, I still hadn't had a drink, and I really wasn't missing anything. I was, seriously, totally sober (not even uppers or weed!), and having a great time. Not to mention, I was 100% alert. And, like, why wouldn't I be having a great time? I genuinely enjoy the music (it's the whole reason I was at the festival), and could say I saw some of my favorite acts, like Big Gigantic, What So Not, and San Holo—and remembered their entire set. At that point, since the festival ended at 10:30pm (my only gripe with it, tbh), I just didn't see the point in drinking. Sure, I could have a $11 beer or whatever, but what would it do for me that I wasn't already currently experiencing? Nothing.

Contrast that to the next day, when I did decide to have a couple of drinks. Why? I don't know; I felt like it. And honestly? I just felt kind of off. Once the sun went down, I was like, two Mike's Harders deep and just overall in a weird mood. I can't describe it. It was maybe a mix of the alcohol and the knowledge that the festival was ending soon and I'd have to get on a plane the next day and go back to work that just had me feeling a little bummed out, in a way I couldn't put a finger on. Yeah, I still had a great time—I saw Party Favor, hands down my favorite act of the weekend; discovered Clozee, a French DJ who is getting added to my pregame playlist immediately; and got showered by glow sticks and confetti during Martin Garrix's headlining set—but I left the festival feeling kind of dampened. Drinking wasn't even really worth it.
Am I going to be sober forever? Probably not—recently, I was on day eight of a ten-day course of antibiotics and itching for a glass of wine at the end of a long day. But, as f*cking dumb and cliche as it sounds, I know for a fact now that I don't need alcohol to have a good time. Does it help sometimes? Yes, especially if I'm forced into a situation I don't like (see: birthday parties where I only know the birthday girl or boy). But at a place like Shaky Beats, when I'm with people I like, doing something I genuinely enjoy anyway? Except for the vague sense of ennui, it didn't add anything to the experience, and knowing that for the future feels kind of empowering.
Images: Katrina Barber
6 Coachella Essentials You Will Seriously Regret Not Bringing
If you are living somewhere with an internet connection, which I presume you are if you are reading this, you are aware that Coachella kicks off this weekend. Whether you're attending for the first time or you're a seasoned veteran who spends all year regaling your friends with tales from festivals past, it can be tricky deciding what to pack. You're likely flying across the country, you may or may not be checking a bag, and still, you have to bring enough supplies to last you three days in a desert. (Why is this sounding like the Passover origin story?) Luckily for you, I've been to a ton of festivals (I even camped at Bonnaroo, so don't question me) and attended Coachella last year, so I feel more than qualified to give advice on this topic. But if you don't want to take my word for it, I teamed up with Anna Lunoe, an Australian DJ who's already performed twice at Coachella, to help me come up with an essential Coachella packing list. (Anna is performing for her third time this year at the Sahara stage, so check her out). If you are a procrastinator who has not packed yet (same), here's what you need to run out, buy, and throw in your bag. If you're not going, Anna created a special mix just for Betches readers that you can check out at the end of this article.
A Portable Charger

Sonix Spitfire Portable Charger
This is where you think I will espouse some sh*t about not losing your friends, right? Wrong! There is no service at Coachella and you will lose everyone immediately, so share your location with your friends ahead of time and set up some meeting points and times like they did back before cell phones were invented. So what do you need a portable charger for? The Instagrams, DUH. Anna backs me up on this. She says, "Every year you will fall in love with the palm trees and lights again. Yes, that's basic, but they are completely RIDICULOUS and there is a reason they are so universally loved."
She's not wrong—I've gone to more festivals than I can count, and what I love about Coachella in particular is that they really pull out all the stops to make it feel like you are in another world (specifically, another world with unparalleled backdrops for your Instagrams). Last year, there was this spiraling rainbow tower thing called SPECTRA that I'm pretty sure the entire attending population took photos in front of. It will be there this year, so no worries if you missed it last time. Plan your outfits accordingly! The only thing that can ruin your ~aesthetic~ is your phone dying. Tragic! So in order to avoid that, bring a portable charger! I found one from Sonix that's super cute and provides 16 hours of extra battery life, so I don't even have to charge it up every morning (but I still probably will because I'm neurotic like that).
A Fanny Pack

Depending on how you look at it and your personal views towards fashion, one of the best or worst things about Coachella is that it's half about the music, half about what everyone is wearing. That element causes me extra stress, but it also means I can indulge in my favorite activity: judging everyone's fashion choices people watching. And I'm not alone. "Trends come and go, but an over-used trend is forever!" Anna says. "Personally, I would love to see the flower crown trend retire already. We've had enough."
I can agree that flower crowns are a little overdone, and anyway, you should bring a hat (more on that later). Unfortunately, I'm sure we will see at least one flower crown at every single music festival until the day we all die (or the festival bubble bursts, whichever comes first). But one accessory that I am super glad made a comeback (mainly because I never got rid of mine from the 90s) are fanny packs. Whether you're wearing it around your hips like God intended or as a crossbody bag, fanny packs are convenient, secure, and they fit all your sh*t. I rue the day they go out of style and people make fun of me for still having one. Anna actually made a festival pack for her fans, that comes with a fanny pack (bless), a fan, a collapsible water bottle, and temporary tattoos, which incidentally were the next four items on my Coachella packing list. 
A Bandana

When I asked Anna for her Coachella packing list essentials, she did not hesitate to list off a number of sun protection items. "You need a hat, bandana, sunscreen, lip balm and a light sweater in your bag every day, no exceptions—the desert is no joke," she says. "People often think they won't need a sweater or bandana because it's so hot, but it gets VERY windy so you need something to cover up and protect yourself from the imminent sand storms."
This, I can personally attest, is a fact. Do not be the idiot who has to sit in the shade all day (lol, good luck with that) because you forgot sunscreen and are a lobster. Wear sunscreen, you idiot!! And, as someone from New York, I will say that it IS true that you DON'T feel the heat as much because it's a dry heat—but that doesn't mean the sun is not going to burn you, so reapply sunscreen regularly! One thing you don't really need at other festivals but you absolutely need at Coachella, though? A bandana. Remember what I said about that dry heat? Yeah, that makes for a ton of dust, especially during weekend two, when the grounds have been stomped on by thousands of people the week prior. You don't want to cough like you've got the black lung during a spontaneous dust storm, so get a bandana to keep around your neck. If you wet it, it will also keep you cool.
Mirrored Sunglasses

Sonix Bellevue Sunglasses in Milk Tortoise – Indigo Mirror
Not to brag (yes to brag), but last year at an after-party, I saw Kourtney Kardashian and Younes Bendjima. They were standing like, two feet in front of me, and I tried to take a stealth pic but failed miserably, so the only evidence I have that I saw them is a sh*tty video my friend took and a note I stored in my Notes app recounting my run-in. This year, I am prepared to gawk celebrities in a subtle way! In order to do this, I am bringing a pair of mirrored sunglasses so you can't tell where my eyes are looking. Will Ed Westwick still probably know I'm staring at him? Yes. Will that stop me? No.
Anna is with me on the "look but don't talk" philosophy of celeb run-ins. She says, "Celebrities are just like us! They love festivals, and if you see them you have to pretend like it's normal that they are there. Bella, Gigi, Kendall and Kylie are all regulars at the festival and will stand out because they will be dressed way cooler than all of us. I hung out with Rihanna at Kendrick Lamar's set once. And by hung out I mean we stood in the same vicinity." I am jealous. If I were standing next to Rihanna, I would put on my mirrored sunglasses and pretend to take a selfie and hope she didn't have security escort me out.
Granola Bars

Luna Protein Bar – Chocolate Peanut Butter
While the food may not be on your radar at all of things to do at Coachella, Anna insists it should be at the top of your list. She says, "We know you've been dieting so you can look great in that crop top, but Coachella has some of the best food trucks and vendors around, so live a little. Afters Ice Cream, Kogi, Magpie's, Milk Bar, Ramen Hood, Sweetfin, Spicy Pie are some of my faves." I'm not going to lie, I rarely ever eat the food at festivals—and if I do, I just choose whatever has the shortest line—but she's convinced me to make an effort. Also, if she's referring to the same Spicy Pie that's at Bonnaroo every year, then I can tell you for sure it's amazing.
However, while I'm sure the food is to die for, I'd also advise you bring a granola bar (or, if you're me, five). By day three, the festival was so packed that you could barely move, let alone grab food anywhere without waiting on a line that probably would have lasted through multiple sets. On the last day, my dinner was two soft pretzels that I got at a pretzel stand across from the main stage because that was the only thing that wouldn't have required me to wait for an hour. Let me tell you, it was worth it when I saw how long everyone else had to wait for a $15 slice of pizza.
A Sneaky Flask

True Fabrications 4oz Metal Bracelet Flask
Literally the one thing I f*cking hated at Coachella was their alcohol policy. Apparently, unlike literally every single festival I have been to, you can't just walk around with alcohol?? Even if you are an adult who is well over 21 years of age?? You can only drink in these designated gated-off beer garden areas. So what ends up happening is you have to wait in line to get into the beer garden, then you have to wait in like to get your beer (or cocktail, or whatever), and then you have to drink it right there before you can leave the beer garden and see whatever act you want to see. This was, to put it mildly, supremely annoying. Now, I'm not advocating anyone break the rules or do anything illegal here. I will say that I wish I had a cool bracelet that can hold liquid like the one above. That's all I'm gonna say.
While I have you, don't forget a water bottle, hand sanitizer, and wet wipes or toilet paper. I don't really remember the bathrooms being awful last year, but when thousands of people are using the same port-a-potties, they are bound to run out of supplies at some point, and you don't want to get caught with your pants at your ankles.
And there it is! Your Coachella packing list. If it's anything like my real packing lists, I'm sure I left out numerous essentials, like deodorant (which I once forgot on a trip to MIAMI of all places, it was truly a tragedy) and pajamas (which I forget on literally every vacation I ever go on). Let me know in the comments if I left out anything crucial! And even if you're only attending Couchella this year, you can still feel like you're part of it because Anna Lunoe created a special mix just for Betches readers. Check it out below!
Images: Jasmine Safaeian; Target; Amazon; Sonix (2); Lucky Brand
5 Overdone Festival Trends We Don't Want To See This Year
Brace yourself, it's almost that time of year again: festival season. The only time of the year where I actually hesitate to pick up my phone and scroll through Instagram. Maybe it's part FOMO and maybe it's part I don't want to see your f*cking ferris wheel photos where you're wearing the same basic "festival" outfit as every other girl on my timeline. IDK, it's one of the two, maybe both. I mean, the least you can do for us peasants sitting at home (while you're raging your last few brain cells out) is avoid wearing the same basic cringeworthy stuff we see year after year. Like, at the very least, bring us some enviable outfits and interesting content. I don't think that's too much to ask. Here are five overdone festival trends that I don't want to see this year, plus more stylish replacements for each.
1. Flower Crowns
This one should go without saying, but this year, leave your flower crowns at home. Like, please. I beg you. Unless you're below the age of 10, at this point, it's the ultimate festival fashion faux pas. It's too predictable, too cliche, and I know you're better than all that. So, unless you want to look like an eager wannabe at your first festival ever, ditch the flower crown. Instead, opt for some chic barrettes, a hair scarf, or even a head wrap.

Forever 21 Leopard Print Headwrap

Free People Bandana Scarf Pony

Free People Resin Star Clip Set
2. Temporary Tattoos
Speaking of festival accessories that make you look like you're 10 years old, let's talk about temporary tattoos. YIKES. If I see any metallic flash tats on my Instagram feed, you best believe you'll be getting a hard unfollow. And like, faster than you can even post a generic Insta story of your Coachella pass. No temporary tattoos and no flower crowns. Honestly, I'll take your bejweled body tats before your tacky flash tats. Look, there are plenty of great accessories to snazz up your Coachella look, so there's no need to f*ck up your aesthetic with these lame body tats. At the end of the day, you don't want to look like a try-hard. And temporary tattoos, well, they're the definition of trying too hard. Instead, you can add some glitz to your look with a few strategically placed accessories, like earrings, necklaces, and body chains.



3. Floral Flare Pants
I know, I know, this one is probably a hard pill for most of you to swallow, but the floral cotton flare pants HAVE GOT TO GO. I mean, if sorority girls are wearing these pants casually out on the weekends to frat parties, you certainly should not be wearing them to one of the most fashionable events of the year. Now, look, I get it—these pants are comfy af. They make your legs look long and your butt look good. So I'm not nixing this style pants altogether, just the basic floral and tapestry print versions. Instead, try a more trendy and less basic pair, like an animal print or even a clean stripe pattern.

Juniper Blu Snake Print Fit & Flare Pant

House of Harlow 1960 x REVOLVE Lora Pant

House of Harlow 1960 x REVOLVE Jeane Pant
4. High Waisted Booty Shorts
You all know the ones I'm referring to—the ones that are up your ass crack and debatably denim underwear. Look, if you want to have your ass cheeks out, more power to you. Coachella is the time and place for it! But, if you're not in college anymore, it's time to elevate your short choices. High waisted pairs are ideal for your festival crop tops, but opt for a more elevated looser fitting pair like the ones below.

AMUSE SOCIETY Canopy High Waisted Short

1.STATE Flat Front Regency Stripe Tie Waist Short

Blue Life Rosie Ruffle Wrap Short
5. Open-Toed Flats
Festival 101, no open-toed flat shoes. Unless you want the bottoms of your feet to look like you just hiked through miles of black mud while barefoot, an open-toed flat is a HARD no. Why ruin that expensive pedicure and have who knows what stuck in your toenails for the next five years? Opt for a cute sneaker so you'll be comfy and actually be able to walk around, or even a wedge so that your feet are at least elevated from the ratchet ground.

Superga Snakeskin Lace Up Sneaker

Dr. Martens 1460 Pascal Lace Up Boot

If you're lucky enough to be going to one of these festivals, you better make SURE your outfit is Instagram perfection. Look, just because I don't want to see your ferris wheel pics doesn't mean I don't want to see your outfit, especially if it's a good one. Like, I know the whole reason you're even going to the festival in the first place is for the Insta content, so just stay away from these overdone festival trends and I may actually throw you a like. I think that's fair.
Images: @globelet / Unsplash; Forever 21; Free People (3); Revolve (9); South Moon Under (2)
Betches may receive a portion of revenue when you click a link and purchase a product or service. The links are independently placed and do not influence editorial content.
5 Music Festival Must-Haves You Need To Survive The Entire Day
Sponsored by Suave
Music festivals are definitely something everyone needs to attend at least like, once in their life to just get it out of their system. IDC if it's a big fest in the desert or a lesser-known one in the middle of the woods―you just need to go to one. Buying the tickets, planning your outfit, and stocking up on one or two bottles (of sunscreen) are just a few things to get you prepared, but knowing the essentials you need to pack for survival are crucial. As it is, many items are restricted, so these are things you kinda need to plan ahead of time. Coming from someone who has honestly attended too many music festivals, you need to plan for sweltering heat, tons of body-to-body contact, deafening music, and exasperating lines for both the port-a-potty and refill stations. I'm about to make your life and packing situation a million times easier with this list of everything you could possibly need to get you through the day.
1. A Fanny Pack
For starters, you can't bring your designer purse and honestly, you wouldn't want to. You need a v small (but totally cute) bag like a fanny pack to hold all of your stuff—you know, your phone, charger, cash, cards, makeup… just the essentials.

 2. Portable Charger
If you thought you spammed your social media now, just wait until you arrive at the festival. You'll start to wonder if you should make a documentary with the amount of videos you'll be taking. Clearly, you'll need your iPhone battery to stay as alive as possible, at all times. We all have that one friend that runs away, so a dead phone won't make the situation any better. Opt for a case that charges your phone, or a sleek battery pack. Portable chargers come in so many discreet forms these days that you have no excuse for toting around your entire charging cable.
You'll be dancing and running around all day, which means you'll need those perfect loose curls that you painstakingly spent over an hour curling to stay in place without looking crunchy or stiff. Suave's Micro Mist Hairspray will help you achieve the perfect festival hair that will look amazing in all your Instas. It holds for up to 48 hours—that's like watching #Beychella on repeat for 2 days straight. Yes please.

Dry shampoo is already your travel companion, so this one will only make you love it that much more. With the sun beating down on your head and hair, you don't want to look like a grease monkey by noon—you need a dry shampoo that will give your hair a natural-looking clean. Like, you still have pictures to take. Made with 100% natural argan oil, this is your life-saver to make your strands feel refreshed all day long—even if you're on day three without a shower.

5. Baby Wipes
So, yeah, there are no bathrooms. Instead, you'll be faced with dozens of port-a-potty's that you'll have to hope are unoccupied and come with toilet paper. On the very likely chance that all TP is MIA, come prepared with flushable wipes and you'll find yourself making plenty of festie besties.

Images: Shutterstock (3); Suave (2)
Why You Need To Start Planning For Labor Day Weekend 2018 Right Now
Last weekend The Betches took over Electric Zoo on Randall's Island. Perhaps you saw us on their Instagram story or just generally balling hanging out? IDK. Regardless, we're here for our usual post-event recap. Here's the best, the worst, and everything you missed. BTW, EZoo is returning for their 10th anniversary next year (fuck, I'm old), so start planning now so you don't miss out again.
THE BEST
The Music. Fucking duh. There were so many amazing acts, so brace yourself. We randomly wandered over to Slander and it was lit. Ok you know what I'm not going to sit here and be like "this person was great. That person was amazing" because there aren't that many adjectives in the English language. So here's our non-complete list of favorites: Ookay, Armin Van Buuren, Ghastly, Rezz, NGHTMRE, Jauz, Yellowclaw, Galantis, Seven Lions, Snails, Alan Walker, Above & Beyond, Slushii…okay I realize I'm basically listing the entire lineup. Whoops. Obviously you go to festivals for the lineup, and EZoo's lineup never disappoints. There's always so much going on, and something for everybody. Or at least, that's what I'm told. I don't really have that varied of music taste. Persecute me.
The Stages: The stages this year were really awesome. There was the Bollywood themed Elrow stage, the main stage looked like a giant elephant surrounded by a mini NYC skyline, one of the tents was decorated like the subway which gave me PTSD-like flashbacks to my morning commute delays but was overall cool. Once again, EZoo did a great job of making you feel like you were on a remote location in the woods somewhere even when you were in the middle of a city and could see the Costco on 117th street from the media tent.

The Food: I ate a total of one (1) meal at EZoo, which is more than I usually eat at these things #FestivalDiet. I had a sushi burrito, and it was good. No complaints. The line wasn't long, it wasn't absurdly expensive, it was solid. Did I love the cashless system? No. What's the point of waiting on a line to put money on my wristband with my credit card when I could just use my credit card? I don't know. But at least this year they didn't have that ridiculous EZ Bucks conversion system. Me last year trying to figure out how much money shit actually cost in real money:

The Lounges: It's always nice to be able to retreat to somewhere a little more private that serves hard alcohol, and the China Town and Little Italy sections were just that. It was a nice reprieve, and the New York tie-in was cute.
The Crowd: Every year I tell people I'm going to EZoo somebody inevitably asks, "Ew, isn't that for 16-year-olds?" And the answer is no. Overall the crowd is a little bit older since you at least have to be a legal adult to attend, and overall everyone is more chill. There's not very much pushing to get to the front even though it's the headlining set and we're all packed in like sardines and if you wanted to be upfront at Kendrick, you should've gotten here three hours ago like the rest of us, TREVOR. There's a lot less of me questioning my own life choices and wondering if I'm getting too old for this (answer: never). Everyone we met was friendly and cool and hopefully it stays that way.
THE WORST
…Nothing tbh. "Worst" is a strong word. Honestly aside from having a personal vendetta against "cashless" systems, the one gripe we had was security. It was all just very confusing. The first day they took away my empty stainless steel water bottle, and that was v personally upsetting. The next day, they let my brother keep his (those bitches). They also took my friend's empty clear plastic water bottle. That was annoying. But like, I get it. They're just trying to make it safe. But still, I want my water bottle back.

You'll notice I didn't have many complaints about EZoo, and my mom and my last boyfriend will tell you that's fucking saying something. We really had no ragrets this year. Sorry if you have FOMO now but at least there's always next year—and you know they're going to pull out all the stops for the 10th anniversary.
7 Must-Have Festival Accessories
Attending a music festival at least once in your life is about as mandatory as leaving your motherland at least once. You just have to do it because as a wise Wiz Khalifa once said, we are young, wild, and free. Honestly, I wouldn't be surprised if you considered getting that as a tattoo. Drinking in excess, deafening music, and eating overpriced food are a betch's top three fave things. So, when you put them all together on a remote island in NYC for a Coachella knockoff or in the middle of Chicago, us basic bitches everywhere are going to unite. This means we're naturally stressing over what the fuck we're going to wear because festival attire requires a combo of hippie Vanessa Hudgens and chill Kendall Jenner. We're not showing up looking like rave sluts in pink fishnets and cheap thongs (God, no. Make it stop). Nor are we going to Forever21 and grabbing the most plain high waisted shorts and crop tank. Nailing the boho chic aesthetic requires versatile staples, slightly confusing detailing, and bold accessories that won't get you accused of cultural appropriation. Whether you're going to Lollapalooza this weekend or prepping for Outside Lands, here are boho chic essentials for an outfit to make your friends envy your trendy ways.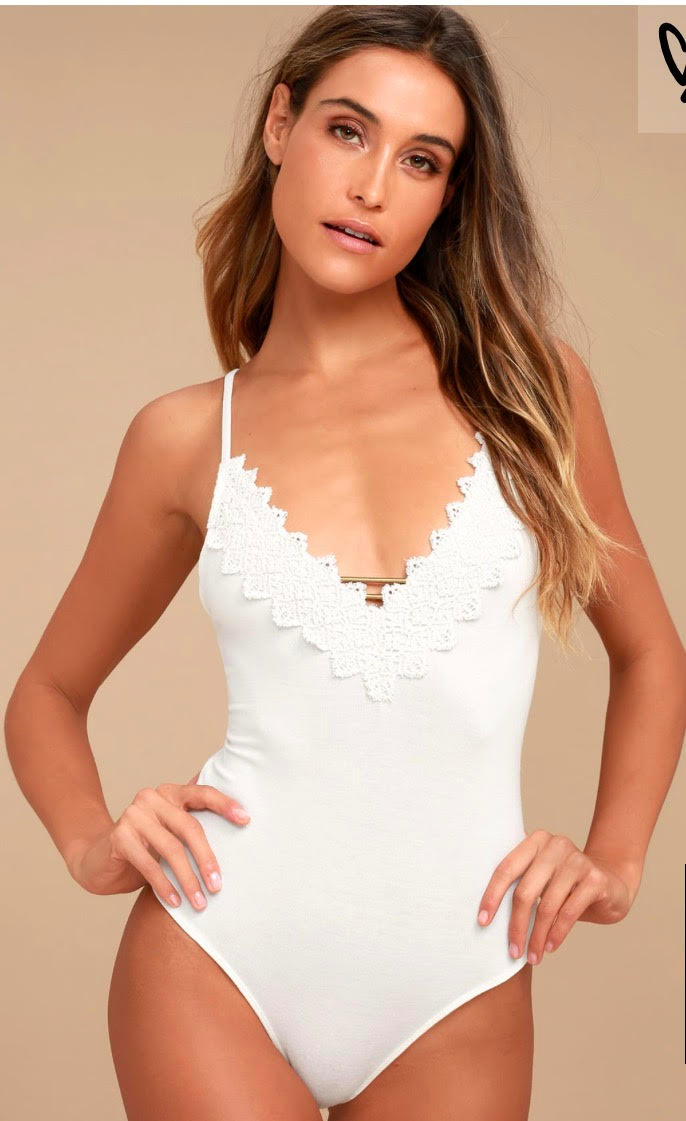 It's going to get hot and sweaty real quick so an ivory bodysuit is the perf go-to for an instant sexual free-spirited look. In addition to the lace detailing on this one, the front has two brass bars that gives off a boho twist. With the last month of summer upon us, your tan will look so much better in all of your Snapchats.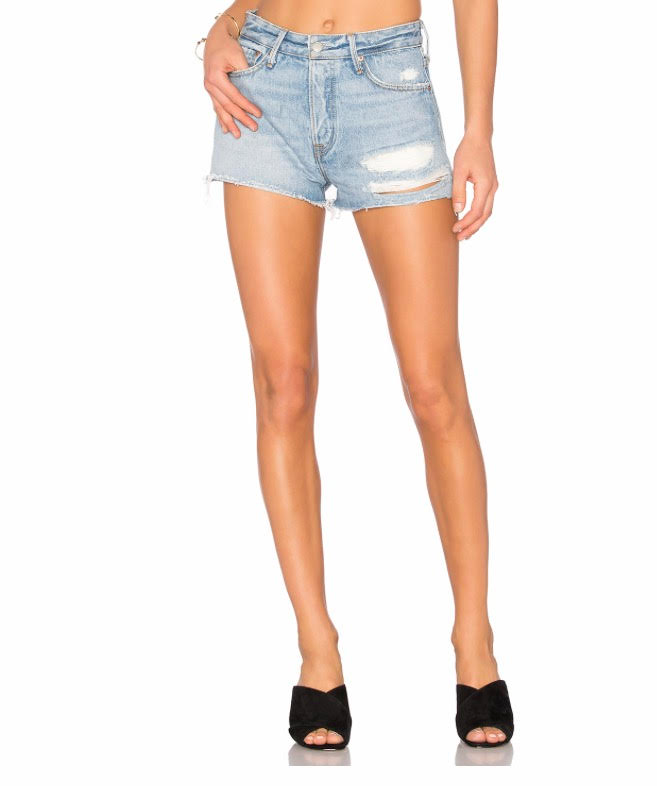 Well, no shit. Obvs plan on wearing ripped high-waisted shorts because you just like, have to for a festival. These are a little cheeky but they provide enough coverage so you're not mooning every person who dances behind you. Ain't nobody want to see that shit anyway.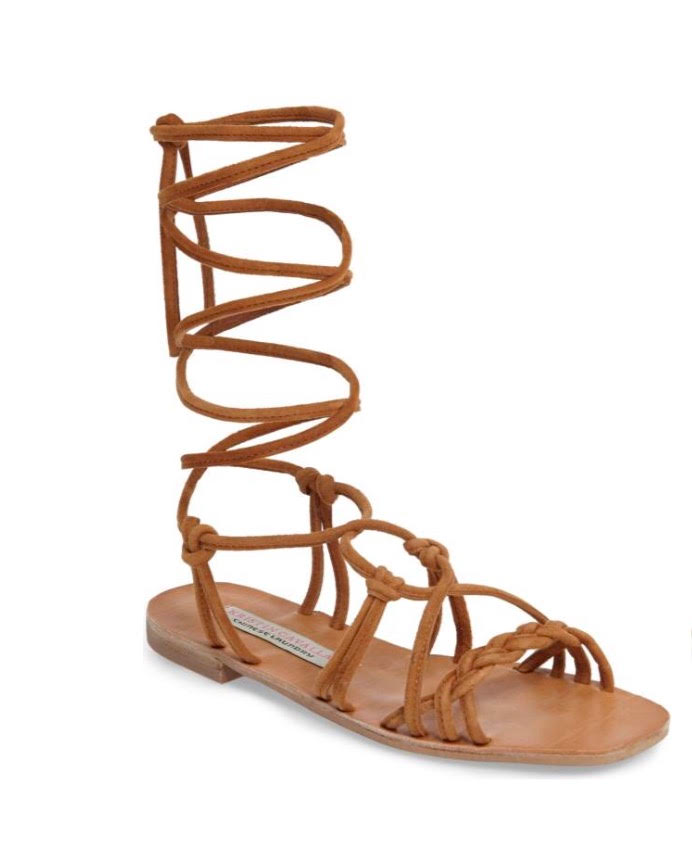 With hippie trends during festival season come complicated strappy shoes that take up the time you should spend pregaming instead. These are cute af so you'll have to suck it up. You'll want a flat shoe that's comfortable to last all day in, especially since you'll be standing and dancing for hours. This style comes in three neutral colors, but a caramel shade is ideal for summery western vibez.

Boho chic pieces come in vivid colors and mixed patterns so if you mix and match too much at once, you'll just look like you got ready while you were blackout (which you may very well have been, but you don't want anyone to know that necessarily). Keeping neutral tones together is what really keeps it Insta-worthy, so before you make your posse take a picture of you on your good side, match your shoes and bag for a balanced look. Find a cross body that's big enough for at least your phone, sunglasses, possibly a flask small water bottle, and then some.

Any plunging neckline needs bling to fill up the space and bring more unnecessary attention to your cleavage because you worked hard to make it look good. Find minimalist charms like this set for a unique delicate style even if you could care less about the fucking solar system.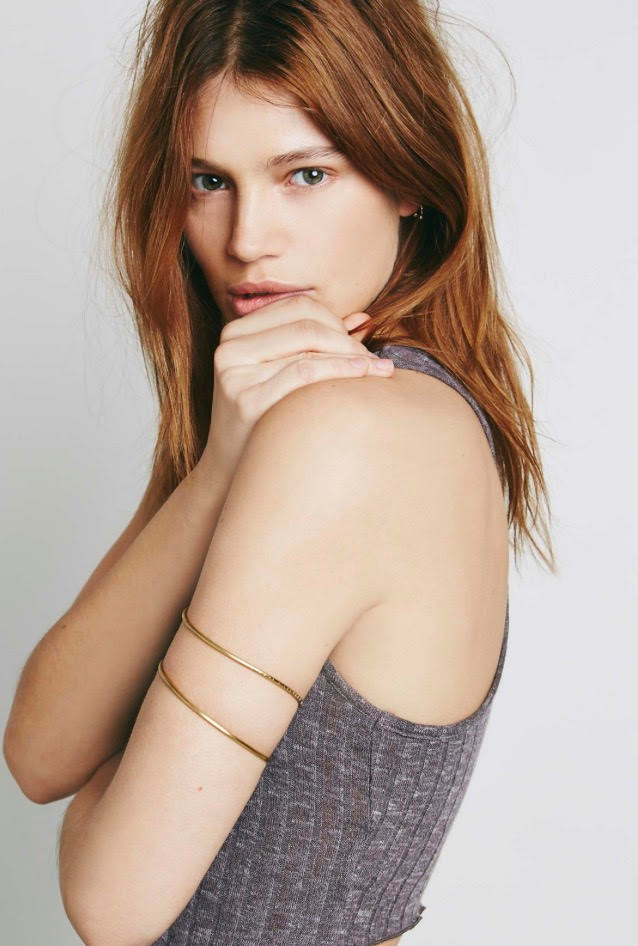 Straight from Free People's festival shop (which is like, straight fire BTW), this arm cuff is the perf addition for a fashion-forward accessory that makes you look both v artsy and trendy. The armbands are adjustable so you can totally use it to your advantage and make your arms look toned AF or hide embarrassing farmer tans. IDK if our ancestors from Woodstock would be necessarily proud, but I feel like the Queen of Coachella aka Vanessa would be, which comes pretty close.

I'm not a fan of Gigi's mustard sunglasses and honestly, not everyone looks good in Ozzy Osbourne's circle sunnies, so I give the holographic frame a solid 10/10 for must-have festival shades. The trippy rose gold will hide your drunk eyes and def look fab on every basic betch who already has everything in the pink metal. Since the frames are kinda trippy, you'll probs entertain that one person in the crowd who clearly took way too many drugs for their own good. "Omg duuude, those are sick. Can I try them on?!" Let's not but, say we did?

The Fyre Festival Guy Is An Even Bigger Douche Than We Thought
Ah, the Fyre Festival. Literally the funniest thing to happen to a large group of social media influencers since, well, the advent of social media. We all know the basic story: a group of wealthy influencers were promised a lavish festival experience on a "luxury" island only to arrive to find they had, in fact, been played. Two days, 12 lawsuits, and 150 hilarious Instagrams later, the man behind the Fyre Festival is facing charges of wire fraud, and I'm not talking about Ja Rule.
Nope, I'm talking about Billy McFarland, the IRL Joanne The Scammer who conned Ja and 85 other investors into thinking he could put on a music festival, when in fact he had approximately 0% of the skills or money needed to do so.
Side bar: Poor Ja Rule. All he wanted to do was re-start his career by putting his name on a luxury music festival without doing any research or ever checking in to see that said festival actually existed before selling tickets and sending hundreds of people to a glorified sandbar in the middle of the Bahamas. Is that really so much to ask?

McFarland, whose previous claim to fame was starting a "social black card" called Magnises where people paid $250 annually for "VIP experiences," was arrested Friday by federal authorities and charged with wire fraud.
Side bar #2: "Magnises" also fell apart, with members complaining that they were "duped" and that many of the "VIP experiences" were cancelled last minute with very slow refund times. So like…did nobody Google this guy before going into business with him? Seems like this could have been easily avoided.

Also, Magnises looks like Penises and is a very dumb name for a company. Moving on…
McFarland was released Saturday on $300,000 bail, which was either paid for with the tears of a thousand Instagram models, or by his parents, who are wealthy New Jersey real estate developers because of-fucking-course they are.
A central part of McFarland's bail hearing was to figure out exactly how much money the King Fuckboy has. On the one hand, he is currently making payments on a $110,000 Maserati, rents a $21k/month apartment in Manhattan (WHERE THO??), and had $5k in cash on him when he was arrested.

On the other hand, he has to be represented by a public defender because his previous lawyers quit once he stopped being able to pay them.
That's right, this rich real estate bro who literally made a living scamming rich people by promising luxury experiences is now using a public defender that would normally be reserved for actual poor people who can't afford lawyers. If only The O.C. were real. Sandy Cohen would never stand for this.

The crux of the case against McFarland (because you sadly can't charge someone with "obvious fuckery") is that he lied and defrauded investors in Fyre Media by overstating the company's income. Prior to the Fyre Festival, Fyre Media's entire company was a single website that "allowed people to book celebrities for parties and events." So you know how every once in a while your local club would have Snooki come DJ or some shit? That's Fyre Media.
Again, did no one look into this man before giving him millions of dollars? Do rich people not know about Google? I'm so confused.

In a criminal complaint unsealed on Friday, the government alleges that McFarland operated a scheme to "defraud investors by drastically overstating the wealth of Fyre Media." Which, once more for the people in the back, was literally just a website.
The complain also alleges that in one instance, McFarland altered an account statement to say that he owned $2.5 million in a particular company's stocks, when in fact he only owned around $1,500. Homie isn't even smooth. All he had to do was lie a little less and say it was $1.5 million and then be like "Omg! Typo! Autocorrect is so crazy…" But I think it's pretty clear at this point that Billy isn't really the "thinking ahead" type.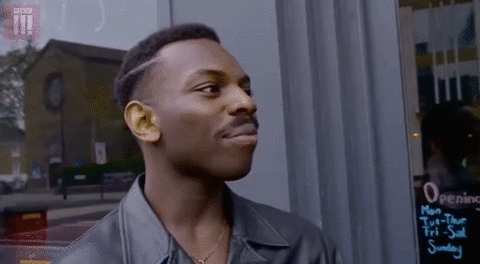 Billy is out on bail now, chilling in NJ with his parents until his preliminary hearing, which was scheduled for July 31st of this year. If convicted, he could face up to 20 years in prison, but he's also a rich white guy in America so he could end up coming out of this with a cake and negative prison time. We'll just have to wait and see.
So yeah, you're gonna want to pre-order a shitload of popcorn because this trial is going to be about as lit as Fyre Festival was supposed to be.