In Which A Girl Who Hasn't Changed Out Of Sweatpants In 13 Months Judges Celebrities' Oscars Outfits
Last night, awards season 2021 came to a close (unless you count the Met Gala, which is really just a red carpet) with the 93rd annual Academy Awards. And while usually the Oscars are a big production that's only mildly painful, last night the Academy had a pared-down ceremony held at Los Angeles's Union Station. A handful of celebrities were in attendance, and they were not allowed to dress casually (a rule I'm 90% certain was put into place solely because of Jason Sudeikis at the Golden Globes). This year really separated the movie fans from the people who are forced to watch for work (hi), as it was fairly subdued compared to years past. That said, there were some standout moments. Daniel Kaluuya won Best Supporting Actor for his role in Judas & The Black Messiah and in his acceptance speech, thanked his parents for having sex. While his mom was in the audience. Chloé Zhao made history when she won Best Director for Nomadland, making her the first woman of color, and only the second woman, to do so. Yuh-jung Youn became the first Korean actress to win an Academy Award, and low-key shaded Brad Pitt in her acceptance speech. And because it wouldn't be the Oscars without a colossal blunder at the very last minute, after mysteriously moving the award for Best Actor after Best Picture and spending all night alluding to Chadwick Boseman potentially winning the award posthumously, Best Actor went to… Anthony Hopkins.
But the real shame was the red carpet this year. Not because there were a lot of bad looks—in fact, because there were really no bad looks. As a professional hater, this took a real toll on me. I've been stuck inside for a year and forgotten how to clasp a bra; these celebrities can still serve looks more than a year into the pandemic?! They really are not just like us. That said, I know you all come for the outfit roasts, so I dug deep for this. Here I am, a person who has not changed out of athleisure (if sweatpants count as athleisure) for a full year, to make fun of couture designs about which I know nothing.
Laura Dern

Serving both Moira Rose energy and the feather duster from Beauty and the Beast, Laura Dern's Oscar de la Renta gown is the definition of business on top, party on the bottom. Which, incidentally, is what I put in my Hinge profile.
Olivia Colman

I know Trump is no longer in office, but I still do not want to see Handmaid outfits—not on Halloween and especially not on the red carpet. Last time I checked, Amy Coney Barrett was still on the Supreme Court. I know season 4 is coming out and we're all hyped, but please, it's too soon.
Viola Davis

There's always one bride on Say Yes to the Dress with a conservative family who goes for a Pnina Tornai gown that looks exactly like this, and it costs like, $15,000 over budget. *Adds to wedding Pinterest board*
Sacha Baron Cohen

Maybe it's the brown jacket and the off-white pants with a white shirt—okay, yes, it's definitely that combination of elements—but I feel like he's about to walk right off the red carpet and try to either sell me some paper, or bust into an a cappella routine. Only thing that's missing is the hat.
Reese Witherspoon

You know the 2000s are coming back when people are just randomly throwing belts on garments that absolutely do not need belts. I did this in middle school with tops from Rainbow; Reese is doing it with a Christian Dior gown. At least I only ruined a $3 shirt, just saying!
Andra Day

Her glam looks amazing; there is absolutely no denying that. Hot take, though: this dress to me looks like something that's gotten a designer sent home on Project Runway. I'm pretty sure I wore this to one theme party or another in college. The theme was, ironically, the Oscars, and I went as a sexy statue. 
Glenn Close

I am still triggered from my high school years when wearing skirts over jeans was cool. I love the dress—just not sure why she had to add the gloves, or the pajama pants underneath. Maybe it makes things comfier, but at what cost?
Halle Berry

My brain: Don't say it looks like a vagina, don't say it looks like a vagina, don't say it looks like a vagina… Is this or is this not the diagram you're shown in 6th grade health class to illustrate the menstruation process?
Diane Warren

Didn't realize they let Ghislaine Maxwell out of prison for this. Did nobody tell her?
Chris Pizzello-Pool/Getty Images (5); Alberto Pezzali-Pool/Getty Images; Rick Rycroft-Pool/Getty Images; Matt Petit/A.M.P.A.S. via Getty Images (2)
On A Scale Of 1 To Dumpster Fire, What Can We Expect From This Year's Oscars?
Presented by SkinnyPop
Congratulations team, we've finally made it to the end of award season. This year's path to the Academy Awards has been especially arduous, with COVID-related scheduling changes tacking on an extra two months to the entertainment industry's self-congratulatory tour. So now we just have one more Sunday night slog to get through, but if you've watched any of this season's big shows, you'll know that COVID has affected way more than where these shows fall on the calendar. 
Every pandemic-era award show has tried something a little different, but February's Golden Globes were definitely whatever the opposite of the gold standard would be. The participation trophy standard? We can workshop that, but the Golden Globes were excruciating. With a bloated runtime, speeches delivered exclusively via Zoom, and half-baked presenter bits IRL, the entire affair was just bleak. A few weeks later, the Grammys took their stab at a COVID-compliant event, and it actually kind of worked! The multi-stage performance setup and outdoor award presentation area felt as normal as one could hope for, and while the Grammys are always too long, at least they didn't feel like a work meeting you could've skipped.
So with all that in mind, what will the Academy do? Last month, shortly after the Oscar nominations were announced, the show's producers sent an email to nominees laying out some guidelines for the ceremony. Notably, the email discouraged "casual dress"—no Jason Sudeikis hoodies, please—but the most jarring bit of info was that there would be no virtual option for those unable to attend in person. The producers wrote, "For those of you unable to attend because of scheduling or continued uneasiness about traveling, we want you to know there will not be an option to Zoom in for the show." They added that they're focused on providing an "ENJOYABLE" experience in person, and that the "virtual thing will diminish those efforts."
Ah yes, the "virtual thing." Now that I think about it, I guess Zoom happy hours aren't quite as fun as the real thing—I'm glad someone finally said it! Unsurprisingly, though, people had questions about this decision. With many nominees currently working in Europe and elsewhere, and many international travel restrictions and quarantine protocols still in place, coming to the Oscars this year isn't just a matter of hopping on a plane. For anyone not currently in LA, the choice was either to skip the Oscar experience altogether, or face a huge logistical and financial headache to figure out a plan. With the backlash mounting, the Academy committee quickly backtracked, announcing that they would host satellite events for nominees in both London and Paris. Last week, producer Steven Soderbergh also confirmed that they will use "satellite hookups" for nominees who cannot attend any of these official events, though this is clearly not the preferred situation.
Great, so we've finally arrived at a solution where no one is being asked to risk their life so they can fly to LA to maybe win an award. Love that. But what does all this organizational chaos mean for us, the viewers? Let's run down what to expect from this weekend's big show.
First of all, yes, the Oscars are three hours long. But that's not all! This year, they're also doing a 90-minute Oscars: Into The Spotlight pre-show. Pour yourself a drink and have lots of SkinnyPop on hand, because it's going to be a long night. It's unclear exactly what the pre-show will be like, but we do know that this year the musical performances will be in the pre-show instead of the actual ceremony. So basically, they cut the most entertaining part from the actual Oscars and still kept the excruciating length. We're off to a good start!
Like the last two years, the show doesn't have a host, which is probably for the best. No one is actually that good at hosting award shows, and by the third costume change of the night, we're always over it anyway. But there will still be lots of stars in attendance (or at least satellite attendance; it's hard to predict). The roster of presenters is super A-list (Reese Witherspoon, Zendaya, Regina King, etc.), and this year's nominated films are actually incredibly diverse and exciting, so there's a lot of potential here. For the first time, the show will include pre-taped interview segments with nominees from all the categories, which basically means they're going to make us cry. Honestly, I'm here for it.
So will this year's Oscars actually be good? I'm not exactly getting my hopes up, but it has to be better than the "could've been an email" energy of the Golden Globes. Either way, we can be grateful that after this weekend we can finally go back to our favorite Sunday evening activity: focusing on our paralyzing sense of dread about the new week starting.
Images: Alex Millauer / Shutterstock.com
92nd Academy Awards Recap: You Need To See 'Parasite'
The longest and most packed awards season yet has finally come to a close with last night's 2020 Oscars. While usually Hollywood gives us a f*cking break for a couple of weeks (and a chance to enjoy one single Sunday in early 2020), this year they moved the Oscars from late February to the weekend after the Super Bowl. While I'm glad that celebrities have nothing better to do, the rest of us would like to actually go to bed before midnight on a Sunday.
This year, the Oscars decided to forego a host yet again, probably because Steve Martin and Chris Rock wouldn't agree to do it. In years past, this has been a good choice to help keep things moving, but this year instead of host monologues, they filled the time with 5-minute montages of every nominated movie for every award. The result was a Hollywood circle jerk that was FOUR HOURS LONG. Think about that. That's half a work day. That's about two hours longer than it needed to be. There is really no reason for it to run that long.
The Academy seemed acutely aware of all the criticisms that have been levied against it (especially in the diversity department, or lack thereof), so they decided to respond to that by having literally every presenter make some sort of joke or crack about it. I'm glad that they are at least not pretending to brush their systematic issues under the rug, and I love shade as much as the next bitch, but you know what would be a good way to fix their issues? Actually fix them and nominate more diverse contenders. It's like when I joke about being single and lonely but never actually go on dates. 
Janelle Monáe opened the ceremony by singing the Mr. Rogers theme song, making her the only person who could be even more lovable than Tom Hanks. 

Janelle continued to prove why she's Hollywood's most lovable weirdo with her next song, where the background dancers were each dressed as a character from one of the nominated films. When she tried to get all the random celebrities in the audience to sing along with her by holding a mic up to their face, it was everything. Some were into it, but most were really not. Which is weird, because you'd think these people would do anything for more attention and camera time. It reminded me of when I go to a restaurant and they sing "happy birthday" to me, which is only a little traumatic.
The Presenters
Steve Martin and Chris Rock presented the first award, which Steve says was a huge demotion. One of the best moments, though, was when Chris Rock made fun of Jeff Bezos (who was in attendance for some reason), saying Bezos "thought Marriage Story was a comedy," and that "He's so rich he got divorced and is still the richest man on Earth."
Josh Gad was actually hilarious for roasting our healthcare system and John Travolta's pronunciation of Idina Menzel. #NeverForgetAdeleNazeem

Shia LaBoeuf emerged from whatever cave he's been living in to present the award for Best Live Action Short Film. In a touching moment, he shared the stage with his Peanut Butter Falcon costar, Zack Gottsagen, who has Down syndrome. You can tell that Shia and Zack really have a special bond, and their moment together warmed my cold, dead heart.
Maya Rudolph and Kristen Wiig were hilariously pissed off and wouldn't tell anyone why when presenting the award for Best Costume Design, which made sense because Kristen came dressed as a giant menstrual pad. Their singing medley about best costume design was hilarious, and not just because it brought us one of the best memes of the night, Billie Eilish's confused reaction to their impromptu rendition of "The Thong Song".

Will Ferrell and Julia Louis-Dreyfus were all of us trying to pretend we know what cinematography actually is. "It's like the person who knocks on my trailer door and tells me I have to get on set!"
Diane Keaton was on another planet when she presented Best Original Screenplay with Keanu Reeves, wearing not one, but two tweed coats and a wide-brimmed hat. Basically, she looked like Carmen San Diego but in black and white. She almost opened the envelope before even announcing the nominees, and then almost dropped the envelope announcing the winner. Diane, never change.
Rebel Wilson and James Corden dressed up as Cats characters saying "no one better than us understands the importance of good visual effects," which was expert level shade. I also was way too captivated watching them hit the mic back and forth for like, three full minutes, pretending to be cats.
The Awards
Regina King presented the award for Best Supporting Actor, with Brad Pitt winning for Once Upon A Time In Hollywood, his first Oscar win. Don't get me wrong, I was happy for Brad, but salty that Jen was not in attendance so we could have more memes of them holding hands. Like, what, did she have something better to do last night? Brad dedicated his speech to Quentin Tarantino, saying, "the film industry would be a darker place without you." Which leads me to believe he hasn't seen a Tarantino movie? Because they're pretty f*cking dark.
Toy Story 4 won for Best Animated Movie, and while the millennial in me was thrilled about it, the part of my brain that uses logic was not. Let's call a spade a spade: Toy Story 4 was an enjoyable movie, but it did not need to happen. Toy Story 3 was a perfect close-out to the series, and now that the fourth one has one an Oscar, Disney/Pixar are going to keep marring this otherwise perfect series by bringing us a fifth movie that nobody wants or needs.
Jojo Rabbit won for Best Adapted Screenplay, and you could tell he was so nervous up there that I wanted to give him a hug. As an indigenous person from New Zealand, Taika was one of the few bits of diversity among the writing and directing nominees this year, so it was great to see him take home an award.
Laura Dern won Best Supporting Actress for her role in Marriage Story, which has got to be the only time I've been upset about Laura Dern winning an award. Judging by Twitter's reactions, I'm pretty sure I'm alone on this, but still. Justice for Florence! (As an aside, I guess this means I need to watch Marriage Story, which I'm reluctant to do because my first-person account of love and dating in 2020 is bleak enough as it is.)

Elton John and Bernie Taupin won for Best Original Song in Rocketman. The song itself is kind of forgettable, but no one is gonna complain about Elton John winning an Oscar. Actually, I'm sure the people behind Frozen II are gonna complain, but maybe they should focus on fixing the plot holes in their movie first.
Joaquin Phoenix won for Best Actor in Joker, and his acceptance speech was almost as confusing as Eminem's performance (more on that in a sec). He went from artificially inseminating cows, to talking about how bad milk is, to somehow relating it to human rights? That sounds like something I dreamed up while high, but I swear it actually happened.
Renée Zellweger won her second Best Actress Oscar for her portrayal of Judy Garland, which really was incredible. Also incredible is Renée's journey from a few years ago, when she resurfaced in Hollywood, and all people could talk about was that her face looked different. We love a comeback story.
And of course, last but not least, Parasite really cleaned up, winning Best Original Screenplay, Best International Film, Best Director, and finally, Best Picture. Is the Academy listening to everyone (and I mean everyone)'s calls for diversity? (Maybe not, because the women still got screwed.) But still, it's something. Everyone in the audience was thrilled for them, meaning that for once, the Academy didn't f*ck it up—except for when they tried to dim the lights on the Parasite crew's acceptance speeches and the entire audience chanted until they put the lights back on and gave everyone their time. Look, if you let Joaquin Phoenix ramble on about artificially inseminating cows for seven minutes, you could give the Best Picture winners more than their 45 seconds.

Performances
I'm still not sure why Eminem came out to sing "Lose Yourself" in 2020, but I do know that I cheered out loud when it happened. It was our Shakira/J.Lo Halftime Show. I would kill to be a fly on the wall in that pitch meeting. The best part of the entire awards ceremony were all the confused faces they panned to in the audience.

Cynthia Erivo looked incredible, and almost like an Oscar, performing the song from Harriet. I'm a little salty she didn't win for this song, just because she would've been the youngest person to ever EGOT, but who can really be mad about losing to Elton John?
Chrissy Metz showed up to sing "I'm Standing With You" from the movie Breakthrough, which I had never heard of until *checks watch* 12 hours ago. Turns out, Chrissy Metz can actually sing, but I'm not sure why she's doing random movies about the power of Jesus. Girl, I know those This Is Us checks are nice, so take a break.
The performance of "Into The Unknown" from Frozen II was actually really cool, because they had Elsas from a bunch of different countries sing parts of the song in their own languages. This was also smart because it meant that Idina Menzel only really had to sing one verse. Last time she sang at the Oscars, it didn't go super great, but this time was much better. See you back here in four years for Frozen 3! 
Elton John sang the original song from Rocketman, which, as I said, is kind of forgettable. I know that he was supposed to perform the song that was nominated, but I feel like he should've just said f*ck it and sang a medley of his hits. Give the people "Benny & The Jets"!!!

Billie Eilish showed up to sing "Yesterday" during the in memoriam segment, and she did a great job. Sadly, I was already falling asleep by the time they got to her, but that's not her fault *glares at the Oscar producers*. I feel like the old white men who plan the Oscars saw her win all those Grammys, and were like "who's that girl and how do we get her?" The Academy kind of f*cked up by not including Luke Perry in the tribute, especially considering that he had a small part in Once Upon A Time In Hollywood. It felt rude, to say the least.
The 2020 Oscars managed to do the impossible and be even longer than last year, which means I'm going to need to go to bed at 8pm every night this week to make up for all the lost sleep. There were no big upsets or surprises this year (looking at you, Shape of Water), except for the fact that I didn't really think the Academy would do the right thing and choose Parasite for Best Picture. But I'm glad they did! Overall, every win was pretty well-deserved, and there was nothing too controversial. Now just call me Bong Joon-ho, because I'm ready to drink tonight.
Images: Craig Sjodin / Getty; Giphy
The Best & Worst Dressed From The 2020 Oscars
Last night was The Oscars, and low-key to our dismay, most people actually came correct on the red carpet. There were a lot of amazing looks, but thankfully just enough missteps to give us memes to fuel us into the next awards season. And I still can't figure out why Blac Chyna was invited to the Oscars. Maybe Kanye gave her his ticket? We may never know. In any case, here's our best and worst dressed list from the 2020 Oscars.
Worst: Lily Aldridge

Is this a designer dress, or one of my used pads from a light flow day? Not sure if the period flower makes this otherwise blah dress more interesting to look at or worse. Also, why is Lily Aldridge at the Oscars? Maybe she snuck in with Blac Chyna?
Best: Mindy Kaling

Looked like a f*cking dream in a yellow Dolce & Gabbana dress and a diamond necklace that literally came with its own security team. Wait, wasn't this the plot of the Ocean's 11 remake?
Worst: Billy Porter

Drag me if you want, but I'm going to say it. This outfit is ugly. I am 100% in support of Billy Porter being extra AF and tearing down gender norms on every red carpet, but that doesn't mean I have to enjoy all of his looks. The feathered gold top and the giant printed skirt are both beautiful on their own, but they totally clash, and not in a cool fashion power-clash kind of way. I love Billy Porter, and I  always look forward to his over-the-top looks, but this one just didn't do it for me.
Best: Natalie Portman

Natalie Portman's black and gold dress was absolutely gorgeous, and the only thing that made her look even better was that she embroidered her cape with the names of all the female directors who got snubbed this year. We love a feminist queen.
Worst: Idina Menzel

I already needed a nap before the night started, and this dress did not help. I feel like Idina didn't realize she needed to be at the Oscars until the day of and bought a dress off the rack at JC Penney. She looked wayyyy better in the white gown that she wore to perform during the show, so I kind of wish she had just worn that on the carpet.
Best: Janelle Monáe

Looking like a space empress who came down to save the galaxy from Trump, Coronavirus, and climate change. Janelle Monáe is so f*cking powerful, Thanos is shaking.
Worst: Laura Dern

Laura Dern was a big winner this award season, but she can't win every award and every red carpet. I basically thought she could do no wrong until she showed up in this lampshade/outtakes from my grandma's curtains. Sh*t happens. But still, she made everyone cry when she talked about her parents during her acceptance speech, so I'm not mad at her.
Best: Regina King

If I ever win an Oscar, the next year I'm showing up wearing sweatpants and a beanie. Suck it, Academy, my job is done here! But instead of doing that, Regina King followed up last year's win by winning this year's red carpet. This Versace gown is absolutely stunning, and Regina's arms are no joke either. I seriously can't stop looking at this.
Worst: Olivia Colman

I love that Olivia Colman isn't afraid to make interesting choices on the red carpet, but that doesn't mean I have to love all the actual choices she makes. This blue Stella McCartney dress fit her like a glove, but the big shoulder gemstones look like eyes, and when paired with those armpit cutouts, I can't stop thinking that this dress looks like Stitch. Like, from Lilo & Stitch. Tell me I'm wrong if you want, but I saw what I saw.
Best: Scarlett Johansson

This dress might not be for everyone, but hey, that's fashion. Scarlett Johansson had two nominations this year, and she looked hot AF in this drippy jeweled dress situation. That exposed corset has her waist looking seriously snatched, and I also love that the strapless cut shows off her back tattoo. Love her or hate her, but she looks fierce.
Worst: Sandra Oh

You know on Say Yes To The Dress, when there's a bride who can't stop talking about how much she loves tulle? Sandra Oh was channeling that vibe last night, with poofy tulle sleeves AND a giant ring of tulle around the whole hem of her dress. It was… a lot, especially coupled with the bow on the dress. Her glam looks great, but sometimes less is more!
Best: Brie Larson

Normally, I'm not that into capes on the red carpet, but Brie Larson just looks so good in this dress. The cut of the dress is pretty simple and extremely flattering, but then the all-over sparkles bring it to the exact right level of extra. I love that she kept her hair and makeup simple, and just let the dress do all the talking. God, she's hot.
Worst: Kristen Wiig

I can appreciate that Kristen at least wore something interesting and not just a boring white dress that you could find at the Macy's bridal section (looking at you, Renée Zellweger), but I'm just confused why she showed up dressed as a giant lasagna.
WTF: Blac Chyna

She doesn't even go here! She actually looked good, but I still don't understand how Blac Chyna managed to sneak past security. I'm sad she didn't pop up on E! to tell Ryan Seacrest to "cut the cameras, deadass," but we can't always get what we want.
And with that, awards season 2020 has officially come to a close. I'd like to thank the Academy, Seamless, and coffee for getting me through. Seriously though, thank god this is over. See you here in May to talk sh*t about the Met Gala looks!
Images: Jeff Kravitz, Steve Granitz / Getty Images
Does 'Hustlers' Deserve An Oscar?
Now, before you all come for me… Is Hustlers an amazing film? Yes. I mean, I'm a gay man who's obsessed with Cardi B, Lizzo, and J.Lo, so Hustlers could literally be a piece of sh*t spread on toast and I would still convince everyone I know to see it. Fortunately, it's not sh*t spread on toast, but delicious avocado toast topped with perfectly ripened heirloom tomatoes, a gloriously poached egg, and a beautiful sriracha drizzle—but does avocado toast deserve an Oscar? I mean, does Hustlers deserve an Oscar? The reviews have been excellent, with rogerebert.com saying it's J.Lo's best work since 1997's Selena. The Hollywood Reporter called it J.Lo's best film to date, and Hollywood superwoman Shonda Rhimes tweeted that she only leaves her house for a movie every five years, and Hustlers is the one. For all intents and purposes, this movie is screaming "give me an Oscar," so what's the f*cking issue? Well, as it turns out, the woman who lived the real-life story has a major issue with it, and fittingly, like the bad bitch she's portrayed as in the film, she's not going down without a fight.
The film, directed by actor/writer/director Lorene Scafaria, has grossed $62 Million, tripling its budget in only 10 days, which is like…a really good ROI. (That means Return On Investment, which means that one class I actually showed up to in college did teach me something.) The premiere at the Toronto Film Festival was apparently iconic, with a 2,500-person standing ovation and guests immediately whispering that J.Lo deserved an Oscar for her performance as Ramona, the queen-pin of the strip club turned queen-pin of drugging and robbing men.
The movie tells the multi-year story of J.Lo's character, Ramona, and Constance Wu's character, Destiny going from making hundreds of thousands of dollars a year stripping in Manhattan before the 2008 financial crisis to drugging men and maxing out their credit cards in 2013. Cardi B essentially plays herself, with only a few brief scenes, including one of her grabbing Destiny's hair and calling her a bitch for accidentally trying to take one of her clients on her first day, which was amazing, and something I've done to coworkers while serving tables before. Lizzo appears even less than Cardi, but somehow manages to sneak her famous flute playing into her scene, and Keke Palmer and Lili Reinhart both are great in their roles as underling members of Ramona's crew. One scene in particular, with a half-naked and six-inch-heeled Keke Palmer running through a parking garage screaming, had me laughing out loud, and Lili's character's nervous puking adds a welcome lightness to some otherwise dark scenes.

All in all, it's a very good movie. J.Lo looks absolutely incredible, and one scene where men are tossing singles on her while she does a sultry pole dance to Fiona Apple's "Criminal" had me questioning if my sexuality actually was a choice. Constance Wu is… fine, and Julia Stiles could be played by literally anyone (I'm sorry, but it's true). I could have played Julia Stiles' character, and the fact that I wasn't even discussed during casting is a catastrophic overlook, but I didn't let that influence my thinking while watching the film.
The thing about it is, at no time while watching did I think this movie was going to garner Oscar buzz, and I don't really know how to feel about the fact that it has. Let me be very clear about something, I f*cking love J.Lo, and if she won an Oscar I would be crying before she got to the stage, but then again my favorite movies of all time are Sister Act and Sister Act 2: Back in the Habit, so like…who am I to be judging? After all, Bridesmaids scored nominations for Kristen Wiig and Melissa McCarthy, Anthony Hopkins won the Oscar for only 16 minutes of screen time in Silence of the Lambs, and Anne Hathaway got her Oscar for a mere 15-minute choppy AF haircut in Les Miserables. So with the rules of what qualifies as Oscar-worthy clearly not set in stone, why not consider Hustlers? I suppose that pesky little fact that the person behind the story didn't get paid for it to be told.
The movie is based on the 2015 New York Magazine article, "The Hustlers at Scores," written by real-life New York Magazine journalist Jessica Pressler (played by the lackluster Julia Stiles). The movie is told through the narration of the article's main character, Roselyn Keo, renamed Destiny and portrayed by Wu for the movie. J.Lo's character, Ramona, is based on Samantha Barbash, aka Samantha Foxx, who is currently threatening a lawsuit against STX Entertainment, the studio behind Hustlers. Samantha says she was lowballed to sign away the rights to her story, and according to her lawyer, she "unequivocally rejected all offers to be included in the film." She claims that J.Lo never spoke to her before or during filming the movie, and she is now writing her own book about her story.
Pressler's article and the film actually seem to stick pretty close together, with some direct lines from the article used in the film, such as, "You can't feel bad! If we don't do it, somebody else will do it."
My hesitation with fully believing the movie's story comes from the troubling fact that we don't quite know what about the article is true. Pressler wasn't able to fact check a lot of what Roselyn, known as Rosie, told her when she was writing it. After beginning the article by saying "according to Rosie" several times, Pressler clarifies, "I say 'according to Rosie' because her family did not respond to interview requests, and because Rosie is an admitted liar with multiple pending felony charges. Still, she is occasionally prone to offering up indisputable truths." While some of the story may be fabricated, some aspects must be true, because the fact remains that men really were drugged and robbed, with one Queens strip club bartender pleading guilty last year to being in cahoots in overcharging the credit cards of two men who were drugged by strippers.

Hustlers is told in a similar fashion to 2017's Oscar-nominated I, Tonya, with the main character narrating her own rags-to-riches-back-to-rags story while establishing an emotional connection with the audience that goes beyond whatever shady sh*t they may have done. (By the way, Nancy Kerrigan still competed in the 1994 Olympics, so like…get the f*ck over it.) The difference, however, is that Samantha Barbash more than likely won't be sitting in the audience as J.Lo's guest at the Golden Globes as Tonya Harding did with Margot Robbie and Allison Janney. Allison ended up winning the Oscar for her portrayal of Tonya's mother; Margot was nominated for best actress for her portrayal of Tonya, but lost to Frances McDormand.

So aside from the question of whether or not Hustlers deserves an Oscar for the remarkable story, the way it's been told, and/or J.Lo and Constance Wu's performances, the fact that the real-life subject of the story is unhappy remains, and this should not be brushed over. I suppose we'll find out whether or not the Academy will take that into consideration come February. With that being said, I would let J.Lo use me as her own personal red carpet if she wanted to.
Images: Getty Images; Giphy (3)
'Green Book' Director Peter Farrelly Has A Gross Past You Need To Know About
Last night was, as Tina Fey so aptly put it, the "1 millionth Academy Awards." And before I dive into all the things I hate about Peter Farrelly, I want to reflect on the actual show. Before watching, I'd been planning on writing a piece on how little people cared about the Oscars this year. From the host drama to the onslaught of white male nominees, the Oscars have been more exhausting than exciting, and I was ready to declare the whole thing cancelled. Honestly, though, I had fewer complaints about last night's show than I expected. Yeah, it was still boring—but this year, at least it seemed like they were trying to appeal to people below the age of 85. And it didn't hurt that it was peppered with wins I actually agreed with (Ruth Carter! Olivia Colman!), plus a Gaga-Cooper thirst fest for the ages.
i think i finally understand heterosexuality pic.twitter.com/txsOxWOSr2

— E. Alex Jung (@e_alexjung) February 25, 2019
By the end of the night, though, my one complaint about the evening was crystal clear. Peter Farrelly, director of Green Book, standing on that mother*cking stage with a Best Picture award yelling about "the truth about who we are." Well, since he's so passionate on that point—I'd like to share with you the truth about who he is, in all his d*ck-flashing, sexist glory. (Sorry gang, I know it's early on a Monday to be reading about d*ck-flashing. Here's another Gaga meme to make up for it.)
Let's start simple: with Peter Farrelly's IMDb. Before winning Best Picture last night, Farrelly directed fine feature films like Dumb and Dumber, Dumb and Dumber To, There's Something About Mary, Fever Pitch, Hall Pass, The Heartbreak Kid, and Shallow Hal. I list all these movies to show you that I'm not just cherry-picking bad examples from an otherwise illustrious career: as far as I can tell, Green Book is among Farrelly's very first forays outside of the "gross dude humor" genre. To illustrate my point: the movie you're most likely to have seen from this list is There's Something About Mary, and you probably remember it as "that movie where Cameron Diaz puts jizz in her hair."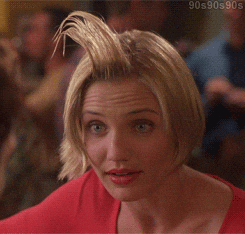 Now, it's not just that I take issue with gross dude humor generally—I'm sure there's a time and place for it. (Somewhere! Just far away from me.) But Green Book tells a true story, which means there are people who can (and did) object to how they are represented. The story, for those of you who don't know, is that of a white man driving a black musician through the American South in the '60s. (I'm paraphrasing obviously, but TL;DR, racism ensues.) And you would kind of hope that the director telling this story would have demonstrated things like sensitivity, empathy, or real human curiosity with his body of work. Instead, we have the director responsible for Shallow Hal. (Not totally unrelated side note: In 2018, Amy Schumer was criticized for her movie I Feel Pretty—because people said it was too much like Shallow Hal. But sure, let's give that director an Oscar.)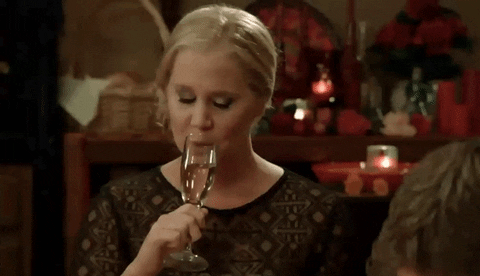 Moving on to the really fun stuff, by which I of course mean accusations of sexual harassment. A few months back, The Cut uncovered articles from 1998 detailing Farrelly's penchant for tricking people into looking at his penis on set. Newsweek describes the brothers' teamwork here (yes, sadly there are two of them, and they used to harass people together!):
Bobby, 40, is the straight man, all innocence as he lays the trap. Then Peter—lankier, edgier and a year older—delivers the coup de grace. You may think you're going to be examining a mysterious blotch on Peter's torso, or checking out his new watchband. The reality is a good deal more shocking.
Ha! Ha! How FUNNY! To think you're leaning in to see a new watchband (a request I would already refuse!) and then to have a PENIS thrust in your face. Truly, you can see the comedic genius that brought Shallow Hal to life in the way this man lives his life—every moment is a canvas, waiting to be painted with a d*ck joke at a woman's expense.
Should you be eager to say this was a one-time thing, please know that Farrelly estimated to the Observer that he's done this "easily 500 times," and, in a more reflective moment, volunteered the following quote: "I don't like it when they laugh at my penis…But I do like it when they stare." 2019: Another day, another man with a pathological need to have his d*ck be viewed by human eyes.
Let me be clear: I have not seen Green Book, and I don't intend to. Frankly, the film had enough going against it even without Farrelly's stellar reputation: the (white) lead actor used the N-word after a screening, the writer had Islamophobic tweets uncovered (even though one of the lead actors and Best Supporting Actor winner for this film, Mahershala Ali, is Muslim!!!), and relatives of the film's subject have openly objected to the film's depiction of events. It's really just a fun little cherry on top that the director used to Louis CK actresses during the casting process. (And yes, Louis CK is a verb now.) While Farrelly has since apologized, it's just such a shame that, after a relatively progressive night, the Oscars had to revert to doing what they do best: rewarding those who do the most to hold the industry back.
Images: Twitter; Instagram; Giphy (2)
The Best And Worst Dressed Celebrities At The 2018 Oscars
Listen, I'm pretty disappointed with this year's Oscars red carpet. Normally, the E! preshow is decent enough to make up for having to watch three hours of producers and directors get passive-aggressively rushed off stage with that annoying music while they desperately try to thank their moms, but this year was a shit show of epic proportions. If you're out of the loop, you basically just need to know that nobody wanted to stop to talk to Ryan Seacrest because of the sexual assault allegations against him. At the culmination of an award show season that's been all about holding shitty dudes accountable, I don't really understand why E! couldn't just like… let a woman do it. We all know chicks on their payroll don't make as much as men so they probably could have saved a few dollars, but hey what do I know? I'm just here to talk shit about celebrity style, so let's get to that. Here's the best and worst dressed 2018 Oscars edition.
Best Dressed 2018 Oscars
Tiffany Haddish
Tiffany Haddish is hands down the best dressed at the Oscars this year because she's openly like, "fuck it, this dress was expensive and I'm going to Febreeze it and wear it again." This is the positive Hollywood influence I'm looking for. Except, when I do it, it's less like a $4,000 Alexander McQueen gown and more like, a $60 pleather Topshop miniskirt. Whatever, the sentiment still stands. I'm also very down with Tiffany's UGG slippers. I'm so glad we finally have a celebrity who's actually relatable, and not just pretending to love pizza and fall down a lot because her publicist told her it could be a good gag. Her red carpet look was not the same dress, but it was equally memorable, and I hope served as her audition for Black Panther 2 because she looks regal. I'd give her the role, I'm just saying. 

Margot Robbie
I'm usually not one for random off-the-shoulder embellishments, but Margot Robbie's white Chanel gown is actually changing my mind. I'm pretty sure she'd still look perfect in this even if she styled it with a fried, frizzy Tonya Harding ponytail and a Marlboro Light. Every wedding gown on the next season of Say Yes to the Dress will be a knock-off of this, I'm calling it now.

Lupita Nyong'o
Lupita absolutely stunned in this Versace gown that would probably look a little bit like most of the dresses worn to a Staten Island prom in the 1980s if she wasn't like, the most flawless person in Hollywood right now. The asymmetrical neckline, the slit—it all works.

Taraji P. Henson
Taraji P. Henson is one of the few celebrities left in this godforsaken world who still knows how to look classy with a super high leg slit and a shit ton of cleavage. Oscar looks can get boring easily because it's kind of the stuffiest award show, but Taraji's Vera Wang look is perfect, and it looked even better paired with the shade she threw at Ryan Seacrest.

Jennifer Garner
I really hope Jennifer Garner's former nanny who fucked Ben Affleck is crying into a tub of ice cream right now. I mean, I'm doing it, and I didn't even break up a marriage.

Worst Dressed 2018 Oscars
Salma Hayek
I kind of feel like I've seen Salma Hayek's dress before, but that might just be due to the fact that I spent my last hangover watching JonBenet Ramsey documentaries for seven hours, and this blinged-out Gucci gown looks like it previously belonged to a child pageant star. I may or may not be temporarily blind now.

Emma Stone
Emma Stone decided to completely ignore the "it's the Oscars, wear a gown" memo, I guess because she won last year so she doesn't need to try this time around. It's kind of like when you get a boyfriend and you start going out to the bar in flats because you "don't have anyone to impress." How come when I showed up to work in this exact outfit it was "you can't come to work in your pajamas" and when Emma Stone did it, it was fashion?

Saoirse Ronan
Saoirse usually totally slays, but this Calvin Klein gown is giving me a dull headache. It's what I would imagine Regina George would have worn to the spring fling if she had a regular mom who was like, "aw honey, don't try Sears, let's have my tailor let this out so it fits you better."

Andra Day
Listen, mad respect to Andra Day for saying fuck it and literally just laying down on the red carpet, but this Zac Posen gown is bad news. Every award show red carpet has at least one woman who is the butt of the guaranteed "this is made out of a fugly tablecloth from my grandma's house" joke (we will have two), and not only does this look like an elderly woman's tapestry, it also looks like its original purpose was for a Renaissance Fair.


St. Vincent
I saw a lot of tweets praising St. Vincent for whatever it is she's trying to wear here, which has led me to the conclusion that it's probably time for me to stop chasing retweets and put my efforts into selling flat tummy tea, because obviously everyone on Twitter is fucking insane. This look reminds me of something a sorority girl would craft out a trash bag for an Anything But Clothes mixer. Or like, maybe the aesthetic is slutty funeral? Much like this outfit, I can't decide what I'm going for.

Zendaya
It physically pains me to put Zendaya on any kind of worst dressed list, but this flappy brown chiffon Giambattista Valli gown does not make her exempt from a good shit-talking. This list isn't personal, it's just that I hate your fashion choices and am now questioning your judgment and taste. Sure, I might just be biased on this dress because I spent 2005 wearing a lot of brown gauchos and Limited Too graphic tees with slogans like, "I'm adorable, DEAL WITH IT," but chocolate brown is a color that will never work unless you are a hot UPS delivery guy who's very receptive to the Bend and Snap.

Kelly Ripa
I just have two quick questions for Kelly Ripa. The first is, what are you on that made you think wearing a massive pink and neon green bow on your butt would be a good idea? This dress is the definition of a mullet. The second question is, can you hook me up with your plug?

Whoopi Goldberg
Whoopi's dress was made for her by Project Runway winner Christian Siriano—apparently this week's challenge was to make a dress out of your grandmother's shower curtains.

Adam Rippon
Adam Rippon is 28, but he looks like a high schooler who found his parents' stash of bondage gear. He definitely still gets carded at the leather bar. This is why they need to stop making 50 Shades movies.

Can't get enough of our shit-talking? Read the full 2018 Oscars recap. We promise it's wayyyy more entertaining (and shorter) than the actual show.
The Oscar Nominated Movies You Need To See & Where To Watch Them
The 90th Academy Awards are coming up, and unless you want to spend the entire night refreshing Instagram and wondering WTF Jimmy Kimmel is talking about, you're gonna need to watch some movies. This year's Oscars is gonna be good, and not just because of the endless shade-throwing at Harvey Weinstein. It's been a weird year for Hollywood, but the films have been great, so if you don't see some of the nominated movies beforehand, you're missing out on good movies and a ton of cultural references.  I've basically spent the past two months generously donating my paycheck to AMC Theaters, so I've seen like, every Oscar nominated movie. Here are seven Oscar movies you should watch ASAP, and some tips about where you can still find them.
1. Lady Bird
Lady Bird has been out for a while, so if you haven't seen it yet, I'm just really impressed that you've literally had social plans since Thanksgiving and haven't caved for a good movie night. I personally saw Lady Bird as soon as it came out, and I knew it would be nominated. It's like I have ESPN or something. It's nominated for best picture and four other categories too, so it's v relevant. Plus, Saoirse Ronan kills it as the lead and Greta Gerwig is the film's badass female director, so yeah, the future is fucking female. Unfortunately, the movie isn't in many theaters anymore, but it's being released on iTunes and Amazon on February 13th, so you have no excuse.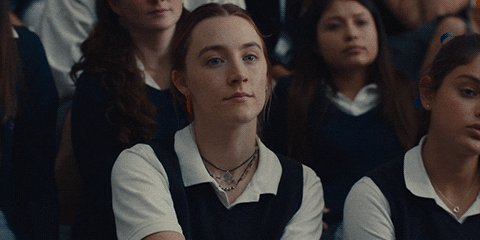 2. Three Billboards Outside Ebbing, Missouri
Also nominated for best picture, also amazing. If you're not familiar with Frances McDormand, she's the one who was cursing at the Golden Globes and accidentally wore navy when everyone else wore black. She DGAF and I'm kind of obsessed with her. This is one of those movies that you're literally passionate about after it's over. Go see it. It's still playing in a few theaters, but in case you can't find it, it'll be available on Redbox on February 27th.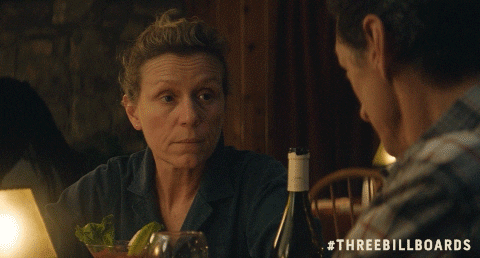 3. The Post
Some people told me they thought The Post seemed slow, but honestly I loved it, and it's not just because I have an actual crush on Meryl Streep. Tom Hanks kills it too. Have I mentioned Meryl Streep? The whole movie is about the Pentagon Papers being published in the Washington Post, and even if you don't care about journalism or politics, you'll love the story because Katharine Graham is literally an American icon. Oh yeah, and it's a true story. The Post is still playing in most theaters, so cancel your plans this weekend and go see it. Sorry, you're gonna have to leave the house. That's all.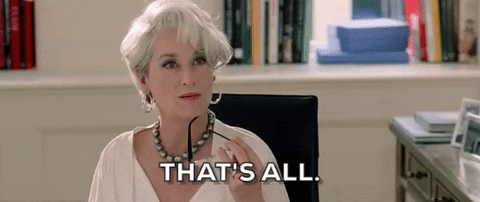 4. I, Tonya
Another American classic. I, Tonya is incredible because you basically follow a true story without really knowing what happened or who's telling the truth, even after the movie's over. The skating is sick, the costumes are great, and Margot Robbie might actually beat Nicole Kidman for my favorite Australian. Critics are saying the film is being snubbed this year because it only has three nominations, but, like, that's enough to see it. This one's also still in theaters. Go.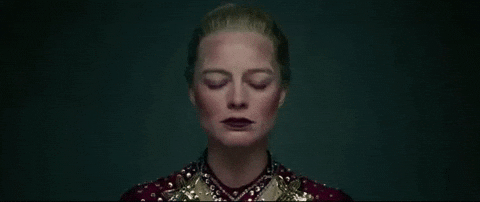 5. Dunkirk
Dunkirk is one of those movies that you hear about it and immediately dismiss it to go see Kate McKinnon in Rough Night, but then you hear everyone talking about it and reconsider your decision. Dunkirk is basically nominated for every category—best picture, director, cinematography, film editing, sound editing, production design—you name it. Again, even if you don't care about politics or war movies, it's worth seeing, because it's literally mind-blowing. It's also just a really important part of history, so like, it doesn't hurt to educate yourself a bit. The best part is that it came out in the summer, so it's already available for streaming on Amazon, YouTube, Google Play, and Blu-Ray. Blessings.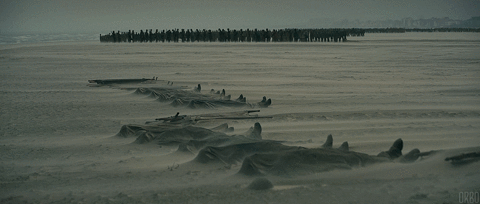 6. The Shape of Water
Okay, HEAR ME OUT on this one. When I first saw The Shape of Water, I was kind of weirded out by the whole girl/merman romance plot, and couldn't really get past that. But honestly, this movie has 13 nominations and it is sweeping every category. It's breaking records in film history, and for that reason alone it's worth seeing. Plus, the special effects and cinematography are actually really cool, if you're into that stuff. It's also v dramatic, so you're kind of on the edge of your seat the whole time. You know, once you get past the whole underwater sci-fi storyline. You'll be able to watch this on Amazon starting on February 27th, which gives you just enough time to squeeze it in before the Oscars.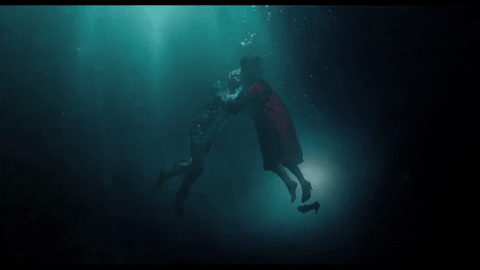 7. Molly's Game
People might hate me for this one because Molly's Game only got one nomination, and films like Get Out and Call Me By Your Name might be way more important. Those movies are good too, HOWEVER, I'm recommending Molly's Game because it totally deserved more than it got. I mean, aside from the fact that Jessica Chastain was literally at her all-time prime, the actual story is fascinating, and personally I'd like to meet the real Molly Bloom and ask her like, a million questions. It's a true story and it's fast-paced and super interesting. Even if you know nothing about poker you'll still love it. You just might need to Google a couple things afterwards. You'll also have to get your ass to a movie theater to catch this, but did I mention Idris Elba is in it? Yeah.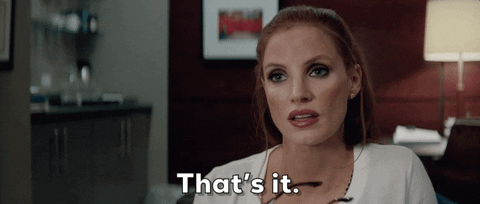 Images: Courtesy of NEON and 30WEST; Giphy (7)