Kim Kardashian Got Trolled By Twitter And Forbes In The Same Day
The first half of 2020 has officially come to a close, and it's safe say it's been a struggle. And you know what? Times are tough for Kim Kardashian too. All she wants is to be able to brag about being rich, but this week, she just can't catch a break from the trolls.
On Tuesday, Kim shared several photos from North's 7th birthday celebration in Wyoming. Kourtney and her kids were there, along with some other children. It looked like a great time, with lots of leather pants, go-kart racing, and horseback riding.
Speaking of horses, Kim tweeted introducing the world to "North's Freesian horse", adding that they have "14 gorgeous Freesians on the ranch". That might be the fanciest combination of words I've ever heard, and Twitter wasted no time trolling Kim for her failure to read the depressing room that is 2020.
Meet North's Freesian horse. We have 14 gorgeous Freesians on the ranch. pic.twitter.com/TO87I25YKJ

— Kim Kardashian West (@KimKardashian) June 29, 2020
First of all, it's actually spelled "Friesian", which the good people of Horse Twitter pointed out as evidence that Kim might not actually know that much about horses (or spell-check). She also got called out for other horse-related inaccuracies, like the kind of bridle on the horse and North's lack of proper riding attire (read: Ugg boots). But on top of those technical faux pas on Kim's part, she also got dragged for the tone of the post in general.
Kim might not know much about horses, but I'm sure she's at least vaguely aware that the last few months have been an extremely tough time for a lot of people. With an unemployment rate higher than it's been in decades, it seems like the exact wrong time to be bragging on social media about how many gorgeous horses you can afford. Everyone knows the Kardashians are rich, but a post like this is over the top even for them.
Honestly the fact that you chose a moment in time when our unemployment rate is the highest it's ever been since the Great Depression to brag about having too many fancy horses and then couldn't even spell the breed correctly is a perfect illustration of America in 2020

— ✨eva✨ (@midwest_monster) June 30, 2020
In one more personal response to Kim's tweet, a woman claimed that she used to work for the Kardashian family, and could barely afford groceries at the time. On top of that, she was reprimanded for picking up freelance work to supplement her wages.
I had to buy groceries at the 99 Cents Only Store when I worked as an editor on the Kardashian-Jenner Official Apps ❤️ and got reprimanded for freelancing on the side ❤️❤️ https://t.co/E4crddQo7i

— Jessica DeFino (@jessicadefino_) June 30, 2020
Here's another one, for good measure. The emojis really help bring it to life.
Kim Kardashian really looked at everything that's going on right now and said "damn that sucks…..anyway this is our $30K horse & guess what? we have 14 more😍🐎 also this is our ranch which includes a go kart track🤠 BILLIONAIRE TINGZ🤪🥰"

— J☆DE (@foxijade) June 30, 2020
Speaking of billionaire, Kim posted her horse tweet on the same day that news broke of a major deal which will see her sell a portion of her KKW Beauty Brand. In the deal with Coty, they will buy a 20% stake in the company for $200 million, giving the company a total valuation of… wait for it… $1 billion. It's a similar deal to the one Kylie made with Coty last year, except that Kim will retain majority ownership of KKW Beauty. With the news of the deal on Monday, it was widely reported that this meant Kim was officially a billionaire. Even Kanye toasted Kim's 10-figure financial status with a bizarre tweet featuring a photo of some vegetables.
I am so proud of my beautiful wife Kim Kardashian West for officially becoming a billionaire

You've weathered the craziest storms and now God is shining on you and our family

So blessed this is still life
So I made you this still life

We love you so much pic.twitter.com/Vvtgzodnah

— ye (@kanyewest) June 30, 2020
But just like Twitter trolled the hell out of Kim's horses, Forbes popped up to troll the hell out of Kim's newly-minted billionaire status. Back in May, Forbes published a bombshell report about Kylie Jenner, stripping her of her billionaire designation, and alleging that she made false statements and even forged tax documents. Clearly, Forbes is done with this family's bullsh*t, and after Kim's Coty announcement on Monday, they wasted no time knocking her down a peg.
While Kanye was busy writing a poem about his billionaire wife, Forbes published a report headlined "Kim Kardashian Is Worth $900 Million After Agreeing To Sell A Stake In Her Cosmetics Firm To Coty." According to Forbes, though the deal values KKW Beauty at $1 billion, Kris Jenner actually owns eight percent of the company, leaving Kim short of the coveted billionaire mark. Honestly, this means almost nothing in the grand scheme of anything, because Kim can still buy as many gorgeous horses as she wants, but you know that she must be dying to officially be called a billionaire.
I'm sure if Kim Kardashian keeps working hard and pulling herself up by her bootstraps, she can eventually make it there, but in the meantime, maybe she should refrain from bragging about her wealth on social media. Much like mask-less concerts and white people waving guns at protestors, it's just not what we need to see right now.
Images: Tinseltown / Shutterstock.com; kimkardashian, midwest_monster, jessicadefino_, foxijade, kanyewest / Twitter
5 Baby Name Predictions For Kim & Kanye's Son
Last week, Meghan Markle and Prince Harry announced the name of their firstborn son: Archie Harrison Mountbatten-Windsor. As someone with a pretentious name that is a mouthful as well, I wish that baby all the luck in the world as he gets tormented for the next 90 years of his life, but at least that builds character. Of course, Kim and Kanye not only one-upped Meghan and Harry by having their baby five seconds later, but they will also be sure to give him an over-the-top name that will put little Archiekins to shame. Here's a rundown of our name predictions for Kim and Kanye's fourth baby, which are probably really far off knowing Kimye, because they aren't predictable people in any sense of the word.
Something Religious
At this rate, Kim and Kanye are gonna name their fourth kid Deus or some shit

— Betches (@betchesluvthis) May 10, 2019

Kanye's latest fixation is his Sunday Service, and thank God, because we all needed him to get the f*ck off Twitter and stop pontificating about Trump being a phenomenon. Kim and her family are pretty religious as well. Kourtney posts bible verses on social media all the time, and they're actually more palatable when you read them in her monotone, judgmental voice that probably made a lot of girls cry when she was in high school.
Anyway, my money would primarily be on a name that's religious. They already nicknamed their third kid Chi, which low-key is a name that means God. So it's been done before, but in a low-key way. Once again, this is absolutely to one-up Meghan and Harry's kid because it's just like, "Oh, you're royal? You know what's more epic? God." I'm thinking the name "Jesus" is too obvious. So I think they're going to go with a name that means God in a different language.
A Tribute To Kanye
It's up for debate whether or not this would fall under the category of "religious" because on one hand, Kanye has a God complex, and on the other hand, society perceives that as him just being a douche. Kanye means "next in line for chieftaincy," "honor," and "once/one time" in various African languages. I think for the first option that I'm too lazy to attempt because I don't wanna spell cheiftaincy again, Prince could easily be on the table. That also one-ups Prince Harry. As for honor, I don't think they're literally going to name their kid "Honor." It's not that they would hate that name. It's just that Jessica Alba's kid already has it, and I don't think the Kardashian-West's want to be associated with someone who sells Target cleaning products and starred in a Dane Cook movie. Kim wants to forget that she had a horrific clothing line at Macy's and I don't think she likes talking about the one movie she's ever starred in. I can't find any names that mean "once." So, out of all these names, Prince is a contender.
A Variation Of Robert
Kim has said before that she wanted to give her fourth child the name Robert since it's a family name, but knows it wouldn't fit in with the rest of the family because it's so normal that it would make him the weird one. "Robert" means "bright fame," which is so on brand for that family. "Fame" is just out there, but it's so out there that it doesn't hit the ears in the right way for a name, so that wouldn't work. I'm thinking something like Prestige. I really think they would have the audacity to name their kid Prestige and I think people would buy into it because they already bought into Reign, Dream, and Saint.
A Really Tone-Deaf Name
What's been harder & more painful is being hurt by someone so close to me. Someone whom I love & treat like a little sister. But Jordyn is not to be blamed for the breakup of my family. This was Tristan's fault.

— Khloé (@khloekardashian) March 2, 2019

After Tristan got caught cheating on Khloé for the first time, they named their baby True. Ironic, right? I think Tristan doesn't really have a grasp on the concept of honesty, and given that Khloé stayed with him for so long, she didn't have a grasp on the truth either. So, it would be pretty on brand for the already tone-deaf Kanye and the sometimes tone-deaf Kim to give their kid a tone-deaf name. IDK, probably something that means "humility," "modesty," or "#NoFilter."
A Geography-Centric Name
Two out of the four West kids already already have names that pertain to geography. However, both of them are girls, so maybe that's a pattern that's only reserved for them. Just maybe. Kanye recorded his latest album in Uganda, so maybe he'll name his kid after a city there. Or just straight-up name him Uganda. They could go with Kim's birthplace since they already have Chicago, but Kim's from Calabasas, and I feel like Calabasas is more of a girl's name. Then again, giving a boy a girl's name or vice-versa is as annoying as giving your kid an intentionally misspelled name, and Kim and Kanye are way past that, so maybe they'd go for it. Cali for short? God, I hate that.
Anyway, congratulations to Kim and Kanye for becoming parents again, and congratulations to Kris Jenner for becoming a grandmomager again! Best of luck with trying to raise this kid without North acting out because she's jealous someone else is getting attention.
Images: Shutterstock;; khloekardashian, betchesluvthis / Twitter
Kim Kardashian's Fourth Baby Is Here
It's an exciting day in Calabasas, because Kim Kardashian and Kanye West's surrogate has given birth to the couple's fourth child. The news that the surrogate was in labor broke on Thursday, when Kris Jenner was a guest on The Ellen Show. Ellen first surprised Kris by bringing out Kourtney Kardashian, with all of Kourt and Kim's kids. While Reign was busy screaming about candy on the couch (adorable), Kourtney surprised her mom with the news that Kim's new baby was on the way any minute. Kris cried, I cried, we all had a great time.
Today, Kim Kardashian announced via Twitter that the baby is officially here:
He's here and he's perfect!

— Kim Kardashian West (@KimKardashian) May 10, 2019
She also said that her new baby looks exactly like her daughter Chicago:
He's also Chicago's twin lol I'm sure he will change a lot but now he looks just like her ✨

— Kim Kardashian West (@KimKardashian) May 10, 2019
Back in early January, sources first began to confirm that Kim Kardashian was having a fourth baby via surrogate. This is her second time using a surrogate, a little over a year after having Chicago. Kim had a notoriously difficult time with her first two pregnancies, suffering from a number of issues including pre-eclampsia. After her second pregnancy, her doctors advised her against getting pregnant again, but she's always talked about her dream of having four children. Lucky for her, using surrogacy, her dream is now a reality.
Little baby West is grandchild number 10 for Kris Jenner, and they've all been born in less than 10 years. This family really knows how to procreate, and there's no doubt in my mind that the third generation of Kardashian-Jenners really are taking over the world. Give it 15 years, we'll all be working for North West. Kim Kardashian's newest baby is actually the first Kardashian child in over a year, which was a break we desperately needed. In the first half of 2018, we had to deal with the back-to-back-to-back arrivals of Chicago, Stormi, and True, so it's been nice to just focus on the important things in 2019, like whether or not Jordyn Woods hooked up with Tristan Thompson. God, that feels so long ago.
Images: Shutterstock; TheEllenShow / YouTube
North West Attended JoJo Siwa's Sweet 16 & We Have A Lot Of Questions
Guys, I have a very pressing matter to discuss, and no, it's not how I'll watch Noah Centineo's new Netflix movie today while at work. I'm going to stream it on my phone, duh. I'm talking about the budding friendship that's happening between JoJo Siwa and North West because, y'all, I'm alarmed.
For those of you who don't spend their time IG stalking the famous friendships of celebrity spawn and therefore have no idea what I'm talking about, congratulations. You're not better than me. For those of you who do know what I'm talking about, then you know that North West, coming off the high of her first magazine cover, recently did a collab with YouTube personality, and the human embodiment of a Limited Too explosion, JoJo Siwa. Well, it was less of a collaboration and more of just JoJo showing North her room, which includes a bedazzled slide and a giant furry sign that reads "JoJo's Juice," and me weighing the pros and cons of calling child protective services. I guess the two of them really hit it off though, because North AND her cousin Penelope both attended JoJo's sweet 16 on Tuesday, and honestly we have a lot of questions.
Before we start speculating as to why a sixteen-year-old would invite a horde of kindergarteners to her birthday party, I think we need to analyze this photo from said party:
First of all, Penelope is looking at the camera like she thinks she's better than this, and she is right. North, take note. Second of all, why do the girls who don't even have their grown-up teeth yet look more mature than the one who is turning 16? Hmm? ANSWER ME THAT. Overall, I find this picture very unsettling, and not just because JoJo is dressed like an extra on the set of The Wiggles. On your 16th birthday you should be sneaking cigarettes in a Wawa parking lot, not entertaining six-year-olds! It's just not right! Like, does anyone else feel like something a little dark is happening behind the scenes here? There were far too many children at that party for an almost-adult to invite, and I was getting some distinct Leaving Neverland vibes from this whole thing.
This became increasingly apparent when I saw a photo of JoJo Siwa with her former cast-mates of Dance Moms. Fun fact: back when JoJo was an actual child, she was one of Abby Lee Miller's elite dancers on Dance Moms. Post-show, most of those girls have tried to shed their child-star images by testing Instagram's nudity policy one thirst trap at a time, and I know this because I follow each and every one of them (and am an active member in Chloe's virtual book club). This is not so for JoJo Siwa! While her friends, who, I remind you, are the same age as her, are literally dressed like Merriam Webster's definition of "jailbait," JoJo is posing next to them like their clown-obsessed acquaintance they were forced to hang out with because their moms still think they're friends.
Holly, you are proving my point for me.
I just sincerely hope that this entire persona was crafted by her mother as a marketing ploy for her to stay relevant. That is the only excuse I'm willing to accept for why she would behave this way, and I'm not just saying that because I've been binge watching The Act, and now want to call the police on every overbearing mother I see. I, mean, are we truly to believe that JoJo's aesthetic is a Lisa Frank wet dream? That instead of trying to guilt her mother into letting her get her belly button pierced like normal girls her age, she'd rather guilt her mother into letting her invite one more five-year-old to her party so they can turn up together on the dance floor? Nah. I'm not buying it. 
Also, North, let's take a page out of P's book and start evaluating who your true friends are here before I write a VERY strongly worded DM to your mother. You might think it's cool now to say you have older friends, but when those friends are 16 and still playing with slime, I think it's time to have a stern conversation with your publicist to see if there are any cooler friends she can dig up for you. And that's your one piece of free advice from me, kid! The next time, I'm charging.
However alarmed I am by the party itself, I gotta hand it to Little Miss 'I Wish I Was 13,' because JoJo Siwa turned that freak show into a lucrative business deal. Footage from the party will air as a Nickelodeon special called JoJo's Dream Birthday on May 18th. Stay tuned for more updates on my rage blackouts thoughts and feelings, as I will certainly be having more of those as more disturbing footage from this party drops.
Images: @dancemomholly /Instagram (1); @aliyah_minisiwanator /Instagram (1)
The Most Savage Things The Kardashians Have Said To Each Other
Every family is dysfunctional, and if you think your family doesn't have any issues, you might be the one causing them. That being said, most of our family issues are nothing compared to the Kardashians. Their family is so f*cked up that they have an entire TV show about it. I mean, it's one thing to joke with your siblings and take shots at each other in jest, but these women say things to each other that I wouldn't even say to people I actually hate. Okay, that's maybe an exaggeration, but they are savages to each other. I don't know about you, but it warms my cold, cold heart whenever I think about Kourtney Kardashian laughing at her sister's crying face after making her cry to begin with. LOL, same Kourt, same. In honor of National Siblings Day, here are some of the most epic clap backs the Kardashians have ever given each other.
When Kim Picked On Kourtney For Having No Career
Personally, Kourtney is my favorite sister, and that's why I make fun of her. And to my credit, it's probably infinitely meaner that I don't make fun of Kendall because I legit forget she even exists. When I make fun of Kourtney for having no career, it comes from a loving place. But when her sister lashes out at her for it, it's not. From calling her "the least interesting to look at" to saying "I bought her a career," Kim has no problem throwing it in Kourtney's face over and over again that she has no drive. But joke's on Kim, because Kourtney just dropped a website that has the crème de la crème of content we read on Well + Good, like, two years ago.
When Khloé Thanked Kim For Making A Sex Tape
Don't even get me started on how much I hate when people say Kim Kardashian's career got started because of a sex tape. It is mystifying that we're still throwing in her face that her POS ex leaked an intimate video they made, like, a decade ago, but Louis C.K. gets to show face on stage after getting #MeToo'd and most people (*cough* privileged white men *cough*) are like "Well, at least he (half-assedly) apologized." *Takes deep, calming breaths* Anyway. Half my paycheck is making fun of this family, but the sex tape jokes are where I draw the line. Usually. Unless it's really, really funny. When the Kardashians won an award for best reality show, Khloé took it upon herself to give a faux acceptance speech where she said they would be nothing without her sister's home movie. It was honestly as lethal of a verbal lashing as the voicemail Kim Kardashian left for Ray J after she found out he leaked the tape. With that being said, if voicemails are a thing of the past, I think the "Kim Kardashian is a whore who got famous from a sex tape" narrative can be left in the past, too.
Whenever They Like Shade On Nori's Black Book
The Kardashians are the reigning family of social media, so it makes sense that they take their toxicity to Instagram. Nori's Black Book is basically a satirical account that pokes fun at the Kardashians, and it is one of the funniest Insta accounts out there. Whoever runs it (I seriously think it's North that runs it, btw) has the ability to bash the Kardashians with no repercussions (except getting blocked by Jonathan Cheban like the rest of society). Surprisingly, the Kardashians absolutely love it. Most of the fam follows the account and will gladly throw a like whenever North shades Kim for being way too narcissistic, or Kourtney for being unemployed. Khloé is especially liberal with the double tapping on the pics from this account. So basically, with every like, they are shading each other for whatever behavior "North" is calling them out for. With that being said, I can't help but think throwing a like is actually worse because it's a little bitch move compared to straight-up calling someone out.
When Kris Yelled At Kim About Her 72-Day Marriage
Whenever someone questions me for having a collage of Kris Jenner as my shower curtain, I show them this clip of Kris sticking up for Rob as a rebuttal. For the record, I feel awful for Rob. There, I said it. I know he's done some really sh*tty things, and for a while there, he was canceled in my opinion. However, he seems to be manning up and coparenting with his baby mama peacefully. I know it's patronizing to give a guy credit for being a decent human being, but it's pretty easy to see how and why he devolved into a hollow shell of a man. Rob was obviously suffering from from really bad depression. A lot of us have been there and a lot of us have been on the other side supporting someone going through it. Both roles are really, really difficult. It's understandable why Rob's own sisters were fed up with him after he wouldn't help himself get better, but it's still sh*tty to unapologetically knock a guy when he's down. So it was epic to see Kris finally put Kim in her place for the first time by taking a shot at her 72-day marriage. I like to think Kris was sticking up for her son, but we all know deep down Kris also did it because Kim got demoted to her second-biggest form of income since Kylie became a billionaire.
When Kourtney Waxed Her Sister's Vagine

So remember Kourtney and Khloé Take Miami? I barely do, because that was the period where we were still acting like Kim was the only one who mattered. And remember when Khloé was married to Lamar? I barely do, because Khloé's baby voice when speaking to Lamar was so high-pitched that I physically couldn't register it. Only dogs could hear it. Anyway, Lamar was planning on visiting Khloé in Miami while she was living there to work at DASH. LOL. Khloé had Kourtney give her a bikini wax to make things picante in the bedroom with Lamar. Seriously, WHYYYYY???? And Kourtney got off on inflicting the searing pain upon Khloé more than she ever did during the nine-year relationship with Scott. Again, WHYYYYYYYY????
When Kourtney Threatened To Do Something Very Specific With A Taco

Also, remember Kim and Kourtney Take Miami? Wow, they really went to great lengths to give Kourtney a storyline by acting like they cared about DASH, huh? During the first go-around of KAKTM, Kourtney was so sick of Kim that she basically lost her sh*t during a photoshoot. She swore she was being professional while also threatening to shove a taco up Kim's ass. Uh, what? I swear, between the bikini wax and this bizarre moment, this family is more borderline incestuous than Cruel Intentions. But it's weird sh*t like this that makes Kourtney my favorite.
When Kim Lost Her Earring In The Ocean

Don't get me wrong, I felt absolutely awful for Kim during the time she was with Kris Humprhies. She obviously got wrapped up in the pressure to be married and successful, and honestly who would say no to a guy who's 6'9? This was clearly a stressful time in her life. How can we forget when the family was on vacation in Bora Bora, and Kim lost an earring worth thousands of dollars while swimming in the ocean. Sure, her ugly crying was pretty funny, but Kourtney had to make matters worse with perhaps the most iconic Kardashian comeback of all time: "Kim, there's people that are dying". Again, this is why she's my favorite.
When Kylie's Sisters Made Her Cry About Tyga
Kylie is still so young that it's crazy to remember that she had another serious relationship before Travis Scott. Her relationship with Tyga was always causing drama, and (surprise!) her sisters weren't always the most supportive. In this scene, it was pretty uncool that Kendall & c0. made Kylie cry, when she was obviously already not in a great place. Her own sisters ride a merry-go-round of undateable dudes, so they're in no position to talk. Note: this is way more entertaining to watch when you take a shot every time Kendall says "experience." Alcohol may be the trick to finally make Kendall interesting.
Images: E! / YouTube; @kardashianvideo, @norisblackbook, @kuwtkardashian, @krdashtube / Instagram; E! (3)
Kim And Kanye Are Having A Fourth Baby
2018 was a big year for Kardashian babies. Within the first half of the year, Kim, Kylie, and Khloé all had new additions to the family, and so there was plenty of baby drama to go around. But as we all know, the devil works hard, but Kris Jenner works harder. If you were worried there would be a lack of Kardashian babies in 2019, you can safely put those fears to rest. Multiple sources are confirming that Kim Kardashian and Kanye West are having a fourth child via surrogate, and it's a boy. We're less than 36 hours into 2019, and I'm already exhausted.
You probably all remember that, after having her first two kids herself, Kim had a lot of issues with getting pregnant again. That led them to use a surrogate to have their third child, Chicago, who was born last January. They're using a surrogate once more, and the sources are saying that the baby is due in early May. Thankfully, that gives us plenty of time to mentally prepare for the newest Kardashian-West arrival, because I'm still reeling from when Tristan cheated on Khloé the week before she had her baby.
The sources say that Kim has always wanted four kids, so this is, like, the final addition to her perfect family. That's nice, but I think there's another reason. Honestly, Kim probably decided to pull the baby trigger once she heard that Meghan Markle was pregnant, because our American royalty has to keep up with the Brits at all costs. We haven't gotten any confirmation about Meghan's due date, but I really hope that both of these babies are born on the same day, so we can see who's really more famous. Meghan Markle is definitely thirsty for good press, and I would love to see the Palace scramble to get top billing over Kim and Kanye.

In terms of baby names, I'm still working on a full list of ridiculous possibilities, but given that they went with Chicago last time, it would seem very fair to name this child Calabasas. It's what they deserve!! Congrats to Kim and Kanye, and to all 40 of the other family members that I don't have the energy to list. This family is never going away!!
Images: Shutterstock; Giphy
The Most Extra Kardashian Christmas Moments Of All Time
Ever since your dad said to you, "Hey sweetie, maybe instead of leaving out milk and cookies for Santa and leave him Cheeto's and beer instead" and it suddenly dawned on you that the whole Santa thing doesn't add up, Christmas became less and less exciting. Or maybe that was just my dad. In any case, by now, you're probably using your birth control pills as an advent calendar, you literally only take advantage of Cyber Monday to buy stuff for yourself, and the only thing you're looking forward to at family gatherings is the open bar. But one family we can always count on to never lose the Christmas spirit is the Kardashians. Let's live vicariously through them as we check out some of their most over-the-top Khristmas moments.
Literally All Their Christmas Cards
Kardashian Christmas Card 2011 and School of Athens by Raphael pic.twitter.com/6z9yVr6Ukv

— LesYeuxHiboux (@TryScience) December 20, 2017
This might be the most ADORABLE Kardashian Christmas card yet: https://t.co/LYqvhBcEVU pic.twitter.com/m0geIpVtmC

— ELLE Magazine (US) (@ELLEmagazine) December 24, 2015

This family doesn't have the capacity to feel shame, so it's not shocking that they sent these out without feeling a modicum of embarrassment. But hey, at least there's photographic evidence out there that Rob was actually hot at one point. It actually ruined my Christmas when I was told that there would be no Love Advent calendar or over-the-top Kardashian kard this year.
…And Scott Disick's Hanukkah Card
Okay, so not many of us remember this because we try to forget the era where Scott's aesthetic was "Goldman Sach's business analyst buys you a vodka soda and invites you back to his Upper East Side apartment that he nicknamed 'The Ski Lodge' because he does so much cocaine there." Not that I've been ghosted by any of those guys before or anything (because them hitting me up for Adderall once in a while doesn't totally mean I was ghosted). But I digress. Hanukkah and Christmas have their respective holiday customs, but one that they share in common? Family tension stemming from pent-up holiday stress and grudges that comes to a boil right around the holidays. And traditionally, this results in some salacious shade. I honestly think this Hanukkah card is way better than any Kardashian Christmas card, because unlike the Kardashian cards, he clearly isn't taking it that seriously and it's funny as f*ck.
Their Cringeworthy Christmas Special
How can we forget the Kardashian Christmas special from last year? First off, it was filmed in October, so it's like the television equivalent of Starbucks serving pumpkin spice lattes in August. They had the kids making Christmas cookies with Travis Barker from Blink-182, of all people, and you can tell that even Penelope is like, "It's way too early for this nonsense." They also had that cringeworthy ~*~Christmas dinner~*~ scene that wasn't even Christmas dinner. I honestly don't remember what they were talking about because I was too captivated by the camera guys clearly trying to hide the fact that Kylie was not-so-secretly pregnant. And what was up with that final scene where they had an ice skating rink in their backyard and suddenly Nancy Kerrigan shows up? I kind of felt bad for Nancy at that point, because Tonya Harding was getting all the Academy Award glory, so clearly Nancy would have done anything to stay relevant at that point—even attending a Christmas special that, as Buddy the Elf would say, "sits on a throne of lies!"
Paris And Kim's First Reunion At Their Christmas Party
Mending fences with your ex-bestie who said on the radio that your ass looks like cottage cheese in a garbage bag—isn't that what the holidays are all about? From wearing cringeworthy clothes from Kitson to enduring the public fallout of their sex tapes, these two have been a lot together. Here's a live look at my cold, dead heart when I saw these girls take a pic together at Kris's annual holiday party for the 'gram: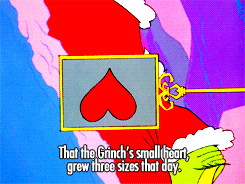 Kanye's Horrifying Birkin Bag For Kim's Christmas Gift
The Kardashians are so extra that Kim uses a Birkin as a diaper bag. I even read a while back that North West painted a Birkin bag and gave it to her mom as a present, and I honestly thought this was an Instagram of North's creation. First off, shoutout to North for being aware enough to know that her mom would never wear a macaroni necklace or use an ashtray made out of her handprint. But as it turns out, this bag was Kanye that designed the bag all by himself—which makes sense because this honestly looks like the cover art for My Beautiful Dark Twisted Fantasy. I imagine that Kim's gift to Kanye was Instagramming this literal monstrosity.
Images: Getty Images; TryScience, ElleMagazine / Twitter; betches, kimkardashian, parishilton / Instagram
Ranking The Kardashian Baby Names From Bad To 'I'm Calling CPS'
The last Kardashian baby of the year has finally emerged from her mother's womb, wiped clean of her 24-karat gold amniotic fluid, and is ready to post her first topless pic on the Instagram account her grandmother so lovingly set up. She has been swaddled in Gucci blankets and her placenta has been commandeered by Kourtney for snacking purposes. True has officially arrived, and now it's time for reflection. Since we have a (probably brief) break in Kardashian procreation, I thought it might be a good time to take a look back at all the Kardashian baby names from over the years and rank them.
I realize most rankings usually go from best to worst, but so many of the names are terrible, horrible aberrations that I would not even deign to name my dog (Hi Macaroni! Mommy loves you!) so "best" is really a stretch. Our ranking will go from a scale of least ridiculous to I'm sending in Child Protective Services. Let's start the judging process, friends.
Me rn:


1. Penelope
Penelope is obviously the most normal of all the Kardashian baby names, and maybe Kourtney is on to something with all that placenta pill popping, because her children have the least insane names of the bunch. It's gotta be because they weren't as famous when Kourt's kids were born, right? I'm pretty sure the more famous you are, the more brain damaged you are, and therefore the more fucked up names you choose for your spawn.
2. Mason
Mason is also not a ridiculous name, so congratu-fucking-lations, Kourtney, you've impressed me and not made me want to jump out my window. But, I was poking around the internet trying to see where she got it from, and I stumbled upon an article in the Daily Mail that said Mason means the same thing in English that Kardashian means in Armenian. What a beautiful sentiment, Kourtney. But also a little weird because Mason's middle name is Dash, after David Schwimmer (her dad), and a part of the name Kardashian. I like that she's honoring her dad, especially since no one else seems to give a shit, but it's a little redundant, no?
3. Reign
This is where it starts to go off the rails for Kourtney. Reign is not a name. Reign is something a king or queen does. Your child is not royal, just the product of unprotected sex between the 4th best sister on a reality TV show and a basic white dude from Long Island. Prince George would spit in your face, Reign, and make you carry his knapsack like the peasant you are. Although, I guess Reign is descended from a Lord…

4. True
I don't even like the name True, so that's how you know what absolute dumpster fires I think the other names are. This name is bad, but I'm gonna give her a break because this poor baby girl is going to have other things to worry about. Like the fact that her dad's a cheating sack of shit or that she may or may not share DNA with the most famous murderer of the 90's.

5. Dream
I mean, Dream Kardashian is the product of a famous stripper and a man whose greatest accomplishment is the fact that his mommy bought him a sock company, so tbh this could be a lot worse. I guess it's like how my lawyer friends use the "Supreme Court Justice" test to give their kids names that would be appropriate on the bench; Rob and Chyna did the "Las Vegas Strip Club" test to give their kid a name that would be appropriate on the pole.
6. Stormi
I know Kylie Jenner is barely old enough to drive, so I shouldn't have expected much, but don't rich people get the news? Even if Stormi was Kylie's number one choice since she dreamed it up during recess in second grade, I would think the fact that it is also the name of the most famous porn star in recent history would at least give her pause. And no Kylie, the "i" at the end does not class it up.
7. Saint
Naming your kid Saint puts quite the expectations on them. Saints are holy, they live a life inspired by Jesus, they make sacrifices to help those less fortunate than themselves. They most certainly do not fly in private planes, have their diapers changed by a team of night nurses, and a mother that got famous because of a sex tape. Or wait, is that Mother Teresa's origin story?

8. Chicago
CHICAGO IS A CITY. IT IS NOT A NAME, YOU MORONS. It's windy, cold, and filled with murder. I don't care if that's where Kanye is from, that's not lovely imagery to associate with your brand new bundle of joy. Like what could have possibly possessed these morons to name their daughter Chicago? Did she look like a deep dish pizza coming out of the surrogate's birth canal? It's the only explanation.
9. North
Ding, ding, ding! North West, you are the winner of the fucking worst Kardashian baby name award! You get a blue ribbon, latent rage toward your parents, and a never-ending parade of expensive psychiatrists. I also was not even kidding about this ranking system, I legit called CPS on the Wests when I heard this name. Apparently they "have better things to do," and "don't appreciate prank calls." Well CPS, I was deadly serious. This is a living human, they should not be allowed to give her a name that is basically a joke. If you want to give something a punny name, get a goldfish for fuck's sake.

We've reached the end of our ranking, and honestly, that was exhausting. I guess in the end it doesn't really matter what these children are named, they're growing up on reality TV and being raised by plastic surgery-obsessed narcissists, so their mental health issues are inevitable. This family should have been sterilized.
Images: Wifflegif (2); Giphy (2); Gifer (1)