The Cringiest Celebrity TikToks Of The Week
If anyone has had a good month, it has to be the people behind TikTok. Through this time of immense boredom, their app has gone from a much-ridiculed teenage playground to a platform that more and more celebrities are flocking to every day. Sure, there's good content on TikTok, but we're still focused on ridiculing all the bad content on TikTok. It's called having priorities.
We've been over some of the most *yikes* celebrities that have joined TikTok, but now that the quarantine period has been extended, we need to highlight some more cringeworthy videos that we just can't unsee. Each week we'll be adding some of the most cringe-inducing TikToks of the week, from reality stars to bored A-listers with too much time on their hands.
May 23-29:
Tracee Ellis Ross
Tracee Ellis Ross has a new movie coming out today, and judging from her caption, it looks like someone told her she needed to be promoting it on TikTok. Tracee is hilarious, but this video's try-hard, *how do you do fellow kids* energy is painful to watch. At this point, we've all established that we're too old/not coordinated enough to be on TikTok, so making jokes about that is a little tired. Tracee has made a handful of TikToks, and she really doesn't seem to know what to do with herself, so maybe she should just stick to Instagram.
Katharine McPhee
Speaking of try-hard energy, Katharine McPhee! She loves to do the most on social media, but this video is actually pretty simple. But aside from the fact that I don't think the joke is that funny, it also makes me uncomfortable to watch Katharine lip-sync to Beyoncé's monologue from Lemonade about Jay-Z cheating on her. Like, please find literally any other TikTok sound to use for your mediocre joke about pizza. Also, are we really still making jokes about pizza in 2020?
Bethenny Frankel
Bethenny has been spending a lot of time on TikTok lately, and some of her videos are actually pretty funny. But, I'm sorry, this one creeped me out. The camera does a slow pan up her body, revealing her weird, plastered-on smile, then zooms out so we see her looking skinny AF in her high-waisted jeans. Like… truly what is the point here? At first I assumed it was to promote her denim brand, but there's no mention of it in the caption. Bethenny, what are you doing?
Reese Witherspoon
Reese returned to TikTok this week after taking a while off, and I have some questions about this smoothie recipe video. Mostly, who is doing her editing? It's actually pretty intricate, which makes me think she definitely didn't do it herself. Is she paying someone to make her TikToks? And the actual recipe part is fun, but her dancing to Dua Lipa is… less fun. Is Reese losing her mind in quarantine like the rest of us??
Jason Derulo
Okay, so this video is what it is, some dumb magic trick with a bunch of money. Cool. But I have questions about Mr. Derulo's TEETH. We all remember last week, when we watched his front teeth get knocked out by an ear of corn, but was it all just an illusion??? I feel bamboozled, hoodwinked, and led astray. I suspected that video may have been fake in the first place, but I still feel like we're owed an explanation.
May 16-22:
Jason Derulo
As much as I complain about it, TikTok is supposed to be fun. You know what's not fun to me? Watching a grown man break his two front teeth making a TikTok. I've heard differing opinions on whether this is real or not, but either way, I don't want to see it. And if Jason hadn't broken his teeth, this video would hardly have been any better. Like, cool, you ate some corn. Idk, I'm over it.
James Charles
James Charles is obviously very good at YouTube, but I can't with the TikToks. In this one, he wonders why he's still single when he's got "a big heart, a big ass, and an even bigger bank account." I mean, it's kind of a mood, but he still rubs me the wrong way. I can't decide if this is more or less cringeworthy than his TikTok dance attempts, but I feel like we have enough of those on this list.
Peter Weber
I've given Pilot Pete a pass for the last two weeks, but he deserves to be back on the list. Peter has been hard at work shoving his relationship with Kelley in our faces, and in this reverse motion video, he leaps up onto a diving platform and kisses her. Weird and annoying to begin with, but there's also a full-on lightning storm happening around them. Not to be a narc, but I'm pretty sure that being A) in a pool or B) at the top of a diving platform during a storm is a bad idea.
Mykenna Dorn
Another Bachelor Nation entry comes from Mykenna, who is truly doing the least. As she halfheartedly sways around with two glasses of wine, sort of lip syncing to the song, I had to wonder: is this really what we've come to? It's one thing for dumb high school boys to just stare at the camera and look hot, but Mykenna, give us something, anything! Drinking wine isn't a personality.
Will Smith
I respect Will Smith's effort to clown his wife and kids for wearing face masks while baking a cake, but I'm gonna need him to hold the camera further away from his face. This is a brutal reminder that Will Smith is not young and cool anymore. His creepy whisper vibe, along with the fact that I can practically count the pores on his nose, is really turning me off. I'm glad he's having a good quarantine with the fam, though.
May 9-15:
Papa John
Who knew Papa John was on TikTok? Well I do now, and I'm not happy about it. This week, he took us on a tour of his absurd mansion, which looks like Teresa Giudice's house ate Teresa Giudice's house. Seriously, I've never seen something so gaudy in my life. The foyer is dominated by a gigantic eagle sculpture which is also a clock, and this is just proof that money can't buy you class.
Hailey Bieber
The Biebers never pass up a chance to make us feel uncomfortable on TikTok, and this week, they did so by doing a video where Hailey is Justin's mom. Honestly, I don't think anything they do is funny—they're just not funny people—but this feels like an especially *yikes* choice. If you're considering making a TikTok where your significant other has to act like your child, maybe just don't.
Heidi Montag
Aside from the fact that Heidi thinks they're called "Brat" dolls, I need to know where her self-awareness level is at. For someone who spent years being ridiculed for her numerous plastic surgeries, posting a video where the only point is that your lips look humongous seems like a weird move. And as I've said before, these pointless videos where celebs are just making faces at the camera are like, the least interesting content on TikTok.
The Situation
Okay, first of all, Mike with this filter is absolutely horrifying. He looks like an angry platypus that's about to jump out of the screen and attack me, and I'd like to never see it again. But also, do we think he got a stimulus check? I don't know how that whole situation works after you get out of prison for tax evasion, but I feel like the IRS might be a little hesitant about just giving you money.
Bella Hadid
Okay. Here's the thing about TikTok dances. Not everyone wants to do them, and that's okay. Personally, nothing sounds worse to me than spending an hour recording myself looking like a fool for a video that's going to flop anyway, so I just don't do it! I truly cannot with Bella Hadid's half-ass attempt at the "Captain Hook" dance. SHE DOESN'T EVEN GET OUT OF BED!!! Some people just aren't meant to be TikTok dancers, and Bella is one of those people.
May 2-8:
Justin Bieber
Every week, there's usually one of these TikToks that genuinely makes my day worse, and today, I have Justin Bieber to thank for that. From the deranged smile, to the awful dancing, to the v uncomfy song choice, I just hate everything about this. Combine that with the fact that I forced myself to watch the first episode of his new Facebook Watch show The Biebers, and Justin has really worked hard to ruin my week.
Jake Paul
Jake Paul is clearly bored in the house like the rest of us, but instead of shopping for the best deals online, he's just throwing money out the window. In this video, he tries this effect where you attach your phone to a power drill, so then it's supposed to rotate and look cool. Too bad the phone flies off the drill and shatters. Honestly, I can't imagine a worse time to have a shattered phone than right now. Good thing Jake probably has a whole drawer of extra phones for doing dumb pranks.
Tana Mongeau
Speaking of Jake Paul, remember when he was married to Tana Mongeau? What a fun fever dream that was! Well, the marriage was never actually legal, but still. Tana referenced Jake in one of her own TikToks this week, implying that all he had to do to get her to marry him was compliment her ass. Romance is alive and well, people! Believe it or not, it's still been less than a year since their wedding, if you needed more proof that time isn't real.
Hannah Godwin
From her infamous pronunciation of gnocchi ("nosh", in case you forgot), we already know that Hannah G is one of the foremost minds of our generation. This week on TikTok, she pondered a question that, for some reason, has never occurred to me. If everyone on the planet comes from a pregnant woman, why don't we see more pregnant women? I feel like this is the start of a conspiracy theory. Like, can the CDC stop working on COVID-19 and find where the billions of pregnant women are hiding? I'd like a full report by Monday.
JoJo Siwa
If I had to describe JoJo Siwa's whole persona in one word, it would probably be "jarring." Everything about her look, her attitude, and her voice is too much for me to handle, and it's even worse on TikTok. Suddenly, it seems very clear that JoJo is a six-foot-tall teenage pretending to be a child, and watching her dance to a mashup of "My Humps" is like, viscerally upsetting. I hope JoJo can break free from this persona soon, because I'm starting to get worried.
April 25-May 1:
Vanessa Hudgens
Vanessa Hudgens trying too hard to lip sync to a TikTok sound of a little kid trying to say "tomato"? I'm good, thanks. "Trying too hard" is pretty much Vanessa's personal brand, and TikTok really brings that out of her. Still, doing the kid voice just feels a little creepy. Maybe I'm overreacting, but I really hate it.
Selena Gomez
Does Selena Gomez not know the lyrics to her own song? Or does she just not care? Either way, I'm not sure why she posted this five-second clip of her poorly lip-syncing to her song "Vulnerable". She's not dancing or anything, and it randomly cuts off in the middle of a line. Like, I know Selena is famous enough that she doesn't have to put effort into her social media content, but this is just lame.
Peter Weber
Welcome back Peter; we love a return customer! This TikTok sound is hilarious and great, but no part of me wants to see Pilot Pete make a video to it. Besides, his attempt is low-energy, and he doesn't really know it well enough for the lip sync to be precise. Miss me with this sh*t! Peter is quickly becoming my least favorite person on TikTok, so I'm sure he'll be making more appearances on this list in the future.
Shay Mitchell
If Shay Mitchell is going to go on TikTok and remind us that she's literally flawless, could she at least hit her sound cues properly? Out of the four transitions in this video, she only really gets one of them right, and this is like, the first rule of being good at TikTok. I might just be mad that she's so pretty, but her TikTok skills could definitely use some work.
Heidi Montag
Welcome back, Heidi! This week, she tried her hand at a popular TikTok dance, which she chose because it's "simple." Apparently not simple enough, because this attempt is weak AF. Also, it's so low-energy! There's nothing more annoying than celebrities making TikToks who don't even bother to look like they're trying. On a m0re positive note, at least she ditched those ridiculous booty shorts from a couple weeks ago. Growth!
April 18-24:
Jessica Alba
Jessica Alba's life is weird. On the one hand, she's a super famous actress and successful businesswoman. But she has the social media persona of every woman who got married, had kids, and moved to a nice house in the suburbs. I like her solo TikToks, but this one of her dancing with her husband is low-key painful. General PSA: if your husband/boyfriend/S.O. doesn't want to do the TikTok, please don't force him! We really don't care that much in the first place, and it makes you look crazy.
Tyra Banks
Welcome back to the list, Tyra! Now that I'm aware of Tyra Banks' presence on TikTok, I have a feeling she's going to be making me roll my eyes week after week. You can tell Tyra is the kind of celebrity that thinks her TikToks are comedic genius, when literally anyone could make silly faces while saying "I'm hungry" over and over again. Like, it's a mood, but that doesn't make the video any good.
Perez Hilton
Perez Hilton has been one of the internet's biggest trolls for a long time, and lucky for us, we get to watch the good people of TikTok troll him right back. This week, he got reported and banned from commenting, then was unbanned, and then was banned AGAIN just hours later. In this video, he's basically spiraling about this ~censorship~, and it kind of makes my heart happy. We have bigger free speech issues in this country that Perez Hilton's TikTok commenting privileges, but he can feel free to keep whining.
Peter Weber
Unsurprisingly, Pilot Pete is still bringing us non-premium content on TikTok. This week, we got a break from his face and instead got a video of his parents. Is anyone surprised that Barb Weber wants to be TikTok famous. Nope, didn't think so. Props to them for using a trending sound, but I don't love their setup that's basically just Mr. Weber talking down to his wife. Better luck next time, Barb, maybe try learning one of the dances!
Jake Paul
Okay, this is from last week, but once I saw it, I couldn't not include it. Why the f*ck is Jake Paul riding a giant BMX bike in the middle of his house? Does he have a death wish? He rides the bike down the stairs!! And why is that house so massive? Who are all the random dudes there? I have so many questions about this quarantine situation, but what I do know is that I hate everything that's happening in this video.
April 10-17:
Tyra Banks
Oh sweet Tyra Banks. Tyra is obviously a legend, but I'll be honest, everything about her 2020 persona makes me cringe. Her version of Mariah Carey's classic as "Vision of Smize" combined with her hat that says "Smize4Me" is just a little too much for me to process right now. I need to go watch an old season of ANTM to detox.
Heidi Montag
Bless her heart, Heidi Montag is really trying on TikTok. Some of her videos are better than others, but this one is like a car crash that I can't look away from. She's really channeling the energy of Britney Spears' manic dancing videos, but she's just not there yet. The booty shorts aren't tiny enough, the camera angle is painful, and the dance feels forced. 5/10!
Spencer Pratt
I couldn't roast a Heidi TikTok without equally roasting a Spencer TikTok. Equality! Sorry if you find this soothing, but Spencer Pratt waving sage and a crystal at me while Enya is playing is a complete nightmare for me. I find Spencer's crystal obsession/business really funny, but that doesn't mean I want to be bombarded with it on TikTok!
Cody Simpson
Okay, I know this is a really popular trend, and that's fine. But there's something about a shirtless Cody Simpson with a bobblehead filter pretending to shoot me that just feels very uncomfortable. I can't really put it into words, but I feel like you get the point. I'm not into it.
Madison Prewett
During quarantine, Madiprew has fully reverted to the life of a high school girl living in Auburn. I mean, she was barely ever past that point, but this TikTok of her and her sisters on Easter is just like… painfully basic. I'm glad she's staying home and staying safe, but there is simply too much self-tanner here for one family.
Blac Chyna
After posting a video of her kids on Easter with a filter that made it look like their faces were melting, Blac Chyna returned to more normal TikTok content. Honestly, the lip-sync here is pretty good, but does she not realize that videos like this need a concept? It's just her lip-syncing to random words, and it doesn't tell a story. Also, that sweatsuit is tragic.
April 4-9:
Doja Cat
Doja Cat has recently seen a major career boost due to her song "Say So" going viral on TikTok, but I don't think she's mastered the platform yet. I'll admit I laughed at this ridiculous video of her dancing in a wig to "Cry Me A River", but I think I was laughing at her more than with her. I did follow her though, because she's hilarious in general, and I feel like she has a fair amount of potential on TikTok.
Justin Bieber
Apparently the boredom finally really hit Justin Bieber this week, because he's posted wayyyyyy too many TikToks in the past few days. I mean, one TikTok would be one too many from him, but it's a lot. He posted like, four videos to Drake's new song, and each one is worse than the last. Does anyone know what's happening here? No, no one could possibly know. It's a disaster, and not even one that's fun to watch.
Derek Hough
Okay, so Derek Hough is a professional dancer. He should be great at doing TikTok dances, right? Well, the thing about TikTok dances is that they're meant for uncomfortably attractive 16-year-old girls, not classically trained ballroom dancers. Derek is trying soooooo hard to do this dance perfectly, and he looks stiff as a board. Let loose buddy! This is TikTok, not Dancing With The Stars! 
Tana Mongeau
As you probably could've guessed, Tana is loving TikTok during these dark times, and she's the exact kind of person that should be all over it. In general, good for her. But you know what I don't need to see? A closeup video of her trying to kiss her new man (sorry, Jake Paul). Tana! Please don't remind me of how single I am at a time like this, when I am helpless to do anything about it!
Peter Weber
Week 2, and we already have a repeat offender! Pilot Pete has only posted a few videos so far, but this one is dreadful. He's waiting like he's going to do the dance to "The Box," which was big like, three months ago, btw, but then he just doesn't. Peter. I don't really want to see you do TikTok dances, but I certainly don't want to see you pretend you're going to do a TikTok dance, and then just not do it. At least if he f*cked up the dance, I'd have something to laugh at.
March 28-April 3:
Alex Rodriguez
A-Rod and J.Lo are quarantining with both of their kids at his house estate in Miami, which looks exactly like the house from Parasite, including the grass that's too green to possibly be real. They've both been loving TikTok lately, but Alex's videos make me low-key uncomfortable. In this one, he awkwardly dances to "Savage" while one of his kids waves her arms through his, and there's just really nothing appealing happening here. Also, is this song really appropriate for a child?
Peter Weber
Pilot Pete is finally on TikTok, not that anyone was holding their breath. He's currently quarantining (sort of) in Chicago with Kelley and Dustin, and his first TikToks have not been inspiring. In this one, he awkwardly tries out the popular "Flip the Switch" challenge, and just changes into a pilot uniform. Guys, did you know that Peter is a pilot? I would've liked this a lot more if he switched outfits with Kelley, but I guess they're not ready to commit to couples content yet.
Hannah Ann
Honestly, I could've done this entire roundup just on people from Bachelor Nation, but I'll save that for another time. However, I do want to call out Hannah Ann, who is not only posting workout TikToks with her friend Brooke (rude), but is also doing lame dances after the workouts. I need her to do a whole lot less. Just half-ass the workout, eat some Oreos, and (maybe) take a shower like the rest of us!
Vanessa Hudgens
Vanessa Hudgens has apparently moved past her PR nightmare of shrugging off mass suffering, and is now just making TikToks with her mom. Some of them are pretty good, but I'm sorry, I don't want to see anyone doing the Cha Cha Slide in 2020. Also, why is she wearing a cute outfit and wedges? Put on some sweatpants, Vanessa! Celebrities—they're NOT just like us.
Emily Ratajkowski
In a huge surprise to no one, EmRata's TikToks are obnoxious, mainly because they seem tailor-made to show off her insane body. Like, there's nothing I want less right now than to have perfect abs shoved in my face. I get it, I'm lazy! This video isn't technically from the last week, but I couldn't resist highlighting her weak attempt at dancing, just to show off her crop top. Should I Amazon Prime her a full shirt?
Bella Hadid
Bella Hadid shared some throwback videos of her friends "wine drunk at 5 pm." I haven't heard this song in years, and watching Bella and her statuesque friends drunkenly meandering around a living room and dropping it low is not the content I needed today. I never thought Bella Hadid would be particularly good at TikTok, but this is troubling. Maybe Bella should stick to modeling.
If there's anyone you're loving to hate on TikTok these days, let us know in the comments. We all need something to roll our eyes at right now, and what better that celebs making fools of themselves?
Images: DFree / Shutterstock.com; arod13, thepilot_pete, hannahannsluss, vanessahudgens, emrata, babybella777 / TikTok
This Advice On 'How To Find A Husband' From A 1958 Women's Magazine Is Wild
Thanksgiving—or, as I like to call it: Dinner in Hell—is nearly upon us, which means soon not only will you have to pretend to like your mother's gluten-free stuffing, but you'll also have to put up with the black cloud that descends upon your family dinner table once a year in the form of your nosiest and most racist relatives. Gotta love the holidays! There's nothing quite like trying to shove a second slice of pie down your throat while also having to explain to Aunt Sally that, yes, you're still single and getting ghosted by a guy who works at Radio Shack thriving. Luckily for you betches, I may have found a way for you to come armed to the emotional waterboarding party with some crazy material to f*ck with your Aunt Sally and any other relative who likes to hold the rolls hostage until you divulge your five year plan. And it comes in the form of 1950s dating advice.
Yes, 1950s dating advice. You see, the other day I was messing around on the internet and avoiding answering any emails that would require me to actually do something to earn my paycheck, when a friend sent me the most hilarious and batsh*t article I've seen in awhile (shout-out to @ Sweetest Betch You'll Ever Meet for always coming through with the best internet trash!). Apparently, a woman randomly found a women's magazine from 1958 with a cover story on "129 Ways To Find A Husband." The 1950s dating advice ranges anywhere from "mildly frowned upon" to "I'm calling the goddamn police," so naturally all 129 pieces of wild advice was posted onto the internet for the public to judge and ridicule. I encourage everyone to read the article in its entirety because it's absolute GOLD, but since I don't have all day to sit here and individually mock every piece of advice, I'm just going to list my favorites, mmkay? 
"Read the obituaries to find eligible widowers."
I know this seems aggressive to start out with, but this was literally #6 on the list. NUMBER SIX!! I don't know what's more suspicious: that ladies back in the day were showing up to other women's funerals dressed like they're about to sock hop right over their competition's dead bodies to sleep with their newly singly husbands, OR that there were enough funerals happening for this to be commonplace advice. Either way, I'm disturbed afraid to ask my grandma.
"Dropping the handkerchief still works."
Here I was thinking Elle Woods was ahead of her time, when really betches have been perfecting the bend and snap since 1958. I prefer to emotionally masturbate over texts my ex sent me at 3am instead of using dating ploys that might physically and emotionally put myself out there, but, hey, to each their own.

"Wear a Band-Aid. People always ask what happened."
Lol clearly the person who wrote this has never spent any time with the New York subway system. I've literally seen people sitting in their own feces ride from Bushwick to Midtown without a single person asking them "are you okay" or even "do you need me to call you an ambulance," let alone actually hitting on them. I'm just saying.
"Don't room with a girl who is a sad sack and let her pull you down to her level."
First of all, I am the sad sack in the group and I find that statement personally offensive. I may or may not have earned the nickname "Moaning Myrtle" from my friends because instead of blacking out and taking home a hot stranger, I prefer to black out and request the DJ play "Wrecking Ball" while weeping into my vodka cran. BUT THAT DOESN'T MEAN I DON'T KNOW HOW TO HAVE A FUN TIME, OKAY.

"Go to all reunions of your high school or college class. There may be widowers there."
Jesus. Again with the widowers. Though, if we're being honest, this does feel like the most relatable piece of advice. Not the widower thing, but the part about the reunion being a good place to make a romantic connection get laid. But instead of trying to bang the hot widower, it's more like you're trying to bang the hot boyfriend of the girl who told you gold hoops were her thing. 
"Don't be afraid to associate with more attractive girls; they might have some leftovers!"
Okay, wow. Reading this doesn't at all make me want shove my head in an oven. I guess the people behind this list are trying to say that attractive people will be able to set you up with guys?? Lol. I don't have one friend, attractive or otherwise, who has set me up with anything less than 2018's Quasimodo. PLEASE.
"If he's rich, tell him you like his money—the honesty will intrigue him!"
This is assuming that you can find a single, attractive guy whose net worth amounts to more than a six pack of Bud Light. Considering the last eligible man I encountered was the human equivalent of a crumpled bag of Doritos, I'm not optimistic that those men are even real. BUT assuming you can find one, then Venmo yourself $1,500 when you're putting your number in his phone. Just to show him you're serious!

And, finally, my personal favorite….
"Stand in the corner and cry softly. Chances are good that he'll come over to find out what's wrong."
Funnily enough, this is actually my strategy for dating state of being after 1am, and I can't say that it's gotten me anything other than a wide f*cking berth from the male gender. Except from the bouncers who like to come over and tell me I'm "killing the vibe."

So there you have it, Aunt Sally. I'll be doing my part this year by crying in the corner more often. Now, can you do your part and stop tagging me in Facebook posts about when you should give up and freeze your eggs? Thx.
Images: Shutterstock; Giphy (4)
WTF Is Bitcoin And How Can You Get In On It?
If you have been rolling your eyes and tuning out every time your Reddit-user friend has talked about Bitcoin for the past few years, it might be time to start paying attention. The invisible money digital currency  is now worth over $16,000 (yes, really), and is increasing in value faster than the Kardashians can reproduce. This time last year, one Bitcoin was worth $759. Today it is worth $16,000+. That's like your Sacagawea dollar being worth $1 million…or something. So if that Reddit friend is single, you should probably consider him a viable dating option, and if you wish anything you owned could turn that kind of profit, you should probably stop buying shoes and start investing in cryptocurrency.
So how does a betch get some of that friend's Bitcoin money? Here is a quick guide to wtf it is and how you can jump on the crypto train.

WTF is Bitcoin?
Unlike a physical coin that is stored in your car's cupholder and worth absolutely nothing (parking meters don't even want that shit anymore), Bitcoin is a decentralized currency that is stored on the internet and worth thousands. It's not tied to a government, which means while Trump decreases the value of the dollar by being a terrible and entirely incompetent president, smart people all over the world are turning to Bitcoin and its cryptocurrency protégés to protect the future of the world's economy.
Where TF Does Bitcoin Come From?
Bitcoins live on the blockchain, a magical place where information is shared but can't be falsified (aka a world without identity theft or The Fat Jewish), and they are created by developers who mine for coins online. It's virtual mining for engineers, so they get rich instead of the black lung, Pop. It's harder to mine a Bitcoin than it is to print a Benjamin, so again—worth more than the dollar. (TBH, I don't totally get this part, but I also don't know where "the internet" or my need to listen to the new Taylor Swift album comes from—I just know that it's real and has seriously improved my quality of life.)

WTF Can I Use It For?
Wtf do adults use their Google stock for? To rub it in Yahoo! stockholders' faces and to put money in something that will actually gain value over time (your savings account ain't doing the trick, honey). You can also book your next vacation on Expedia or buy your next couch on overstock.com and say, "This hotel room only cost me 1/30th of a Bitcoin," or something equally obnoxious.

Should You Fucking Buy It?
I'm a Betches writer, not a finance expert, but if you weren't lucky enough to have a techie boyfriend give you Bitcoin as a breakup gift when it was worth $300 like I was, it might be a bit late to invest. Shit's at an all-time high, and some think the Bitcoin bubble is about to burst—but if your FOMO is stronger than you are fiscally conservative, you can get in on the game here.

I Can't Fucking Afford That!
Yeah, me neither. Lucky for us, cryptocurrency (not unlike the LBD) isn't going out of style, and new and improved versions are popping up all the time. So if you caught the crypto bug, or you want to play with your money like This is Us plays with our emotions, may I suggest putting Ethereum on your Christmas list. It's like Bitcoin but arguably smarter and at $457 a piece, definitely more affordable (P.S. its value has grown over 6,000% in one year).

Think of it this way: Bitcoin is Beyoncé today and Ethereum is Beyoncé of Destiny's Child. Sure, everyone worships her now, but it'd be a lot cooler if you knew she would be queen back when she was asking if we could pay her bills.
Images: Christine Roy / Unsplash; Giphy (5)
The Trump Administration Is Trying To Make The Internet Slow Again
We have some bad news. Ok fair, we know…when was the last time we had any good news in this shitstorm that is 2017 besides the announcement that Luna Teigen-Legend is going to be a big sister? But this bad news involves the internet: that thing you're reading this article on right now while hastily clicking back and forth between work-related tabs at your desk (you're not subtle, but we love you anyway). Listen up, because your precious source of betchy memes may very well be at stake. The FCC announced this week that they'll be rolling back net neutrality, and if you don't know what that means, trust me, it's a BFD. Also we're like, about to tell you what it means so just like cool your jets for one sec okay? Jeez.
WTF Is Net Neutrality?
I know you know what the word neutral means because, Switzerland, and those high school friend group falling-outs that you claimed "not to choose a side" during (but you obviously strategically made each friend think you were on her side). Net neutrality is basically a policy enforced in a 2015 protective order by the Obama administration (we miss u bb, come back) stating that internet providers are not allowed to interfere with the speed, pricing, or access to any websites or programming.
You know how your cable company makes you pay extra for packages that let you watch Jon Snow's perfectly sculpted butt grind up on his aunt? (If you're not caught up by now, what are you even doing?) Well, without net neutrality, your internet provider can do a similar thing and pick and choose what websites and content they want to charge you for, or make more difficult to access. Imagine having to pay to read Betches every week just because your Wifi provider wants to make a little extra cash? Criminal.

So Wait, What Just Happened?
Yesterday, the president of the FCC, Ajit Pai, announced a plan to roll back these consumer protections in order to end the government's "micromanaging" of the internet. Now, if this sounds fishy to you, you're damn right, because removing net neutrality would actually directly allow companies to micromanage the services they provide and create restrictions and obstacles for consumers, as well as potentially limiting free speech. The power would shift to major cable and internet companies, such as Comcast, Verizon, Time Warner, and AT&T, giving them the ability to choose which websites load quickly or slowly, and charge certain sites and streaming services extra just so they can get their domains out of the "slow traffic lane." With these websites having to pay more, subscription costs are also likely to go up to make up for the difference. Also, many blogs and independent retailers or private websites may face charges to run on provider's plans, potentially shutting them down altogether if those costs can't be afforded. So go ahead and remind me again how this makes logical sense for the good of the people.

What Does This Mean?
If you are a typical, panicked millennial, you already know the feeling of living paycheck to paycheck and scraping by to pay your rent every month as you sit and eat your Seamless-delivered meal by the light of an overpriced Anthropologie candle. Ok, so money management is admittedly not the strong suit of our generation, which makes it even more horrifying to realize that soon, you might have to start paying for things like email, video, music streaming, and more. Portugal currently has a setup similar to what is projected to happen in the US if Ajit and the Republican majority vote to get rid of net neutrality – all of the most popular applications, websites, and subscriptions are sold in bundles, like cable packages.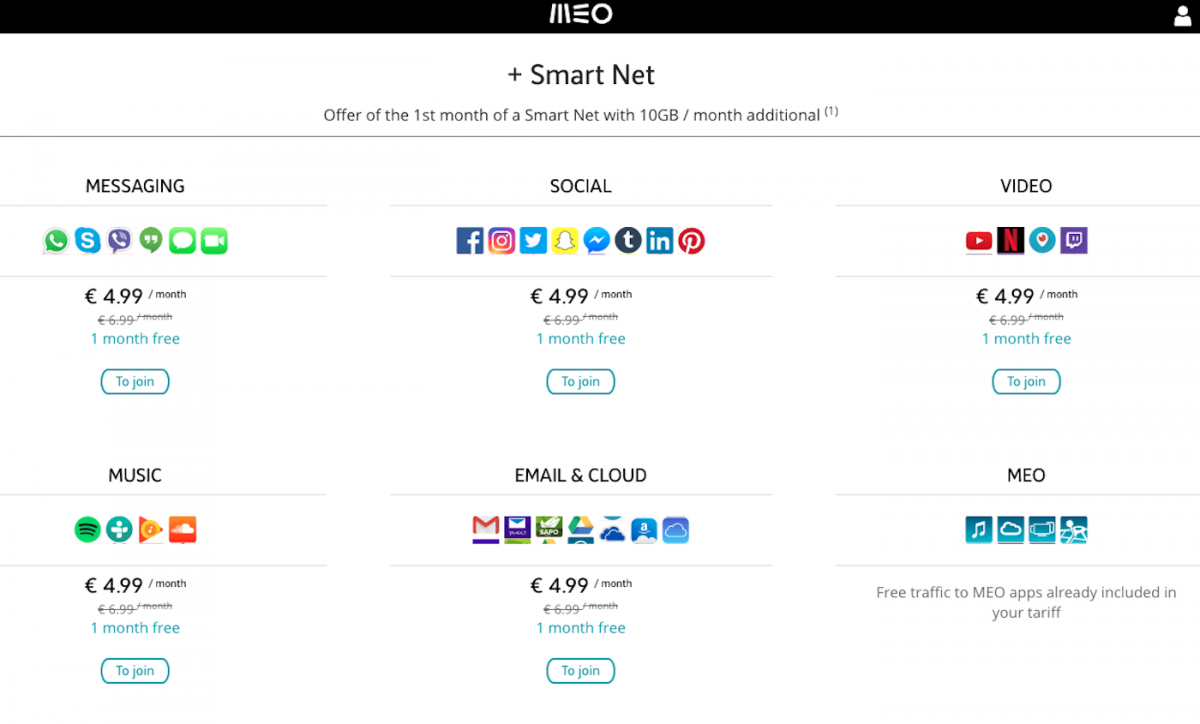 If I have to start paying to receive emails telling me I'm behind on payments for Spotify, Pornhub, and Youtube, I will lose my fucking mind. Major providers can also choose which websites to slow down, to drive traffic to sites that they would rather have you use because they pay them the bigger bucks. For instance, if Amazon is forking over a hefty sum to your internet provider, you can kiss The Handmaid's Tale goodbye because your Hulu buffering time is about to be slow as shit. These packages will split up services into multiple expensive bundles, which will start to add up very quickly and make it extremely difficult to use all of the services and sites you once got for free. And there's only so long we can all keep coasting on our exes' Netflix accounts without them realizing, and then we're really screwed.

SOS Pls Help?
With that frightening information being said, we need to do everything in our power to stop the reversal of net neutrality if we want to keep our lightning-fast access to Steve's luscious hair on Stranger Things (for real, lmk what conditioner you use). The vote is currently set for December 14th, and it's actually expected to pass based on a split favoring Republicans, so FB stalkers, Instagram models, and Reddit trolls need to band together fast to save their beloved world wide web. This is really a bipartisan issue, and boils down to the fact that major, wealthy companies should not be able to control what we see or do online. That's just like, the rules of free speech.
One way to voice your concern is to call your local representatives and try to get Congress to squash this decision. Or you can slide directly into Ajit's DMs and call the FCC offices at 202-418-1000. Comedian John Oliver – or as my grandpa refers to him "the really funny British guy who says 'fuck' a lot – also did an excellent segment on Last Week Tonight explaining net neutrality and the repercussions of its removal. He and the team at the show bought out the domain name gofccyourself.com, which directs you straight to comments and complaints page relating to this proposal on the FCC's official website. So go let it out, honey. Put it in the book their comments section.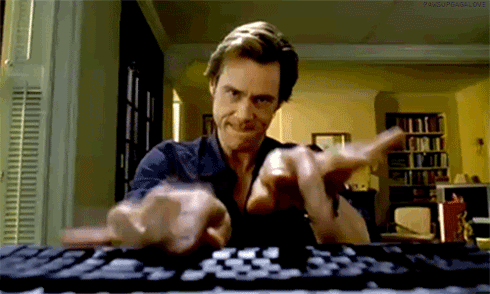 Heads up, you need to keep up with the news. It's not cute anymore. That's why we've created a 5x weekly newsletter called The 'Sup that will explain all the news of the week in a hilarious af way. Because if we weren't laughing, we'd be crying. Sign up for The 'Sup now!
8 Stealthy Ways To Take Your Online Creeping To The Next Level
As technology has advanced, so too has dating. Gone are the days of going to the sock hop and waiting for your beau to show up to offer you a dance and buy you a soda or whatever; now we can basically order a boo on demand with the flick of a wrist and the press of a button. I'm not here to go all Baby Boomer on you and lament the downfall of dating and romance as we know it, though. With increased technology comes greater visibility and more accountability. This isn't like when our moms were dating, where they'd go out with a guy and hope he didn't turn out to be a sociopath later on down the line. (Seriously, a lot of my mom's friends ended up unwittingly marrying sociopaths.) Now we have the internet. All the knowledge is right there at our fingertips; you just need to know where to look. And I'm not talking about Facebook and Instagram—that's amateur hour. These are the websites and tips you need to take your creeping game to the next level.
1. His Existing Usernames
If there's one thing I've learned from watching a lot of Catfish, it's the importance of reverse Google Image searches. Other than that, it's that people are not very imaginative and will often use the same username for literally every platform. Go to his Facebook and find out what his URL is. Note his Twitter and Instagram handles. Then plug all those usernames into other websites and see what you can come up with. Reddit is the big one I have in mind here, because Reddit is where people reveal their true selves because they think they're anonymous. Type into your address bar "reddit.com/u/", and if he made a Reddit account with that username, you can see everything he posted. If this guy is secretly commenting on girls' nudes on r/gonewild, or spewing some racist shit on some neo-Nazi subreddit (I don't actually know if one exists, I'm just using a hypothetical example), you find out early on and can cut your losses. On a less dramatic note, if he thinks puns are the highest form of humor, you can also find that out from the comments and nip that relationship in the bud.
2. His College Website
This is a dark level I'm not proud to admit I've sunk to—actually, you know what, fuck it. I am proud. They don't call me Sgt. Olivia Betchson for nothing. If you, like me, get to a point where you can no longer trust anything that comes out of a guy's mouth and you start wondering what very base-level things he lied to you about, you might walk away from the relationship for your own sanity decide to see if he did, in fact, graduate college. This is where his college website comes in. I can really only speak to the one small college that happened to have this, but I was able to look up PDF versions of his college's commencement brochures to verify that he did, in fact, graduate college like he said he did. You know what he didn't do, though? Graduate the year he told me he did. Or the year after that. Or the one after that. Yes, homeboy told me he graduated in 2014, but he didn't actually walk across the stage until two years later. AND his degree was listed as "pending upon completion of coursework". So did he really graduate? I draw the line at calling the registrar's office pretending to be a potential employer, so I'll never know for sure. What I do know for sure, though, is that this dude is a dirty liar. Do not trust him. He is a fugly slut.

3. His LinkedIn
I mean, this goes without saying. You need to look at a guy's LinkedIn. However, and I cannot stress this enough, YOU CANNOT LOOK AT HIS LINKEDIN YOURSELF. You need to enlist the help of a trusted friend. Have her look at his profile, screenshot it, and send it to you. If you try to peep yourself while you're logged in, he'll get a notification that you viewed his profile, and the game is officially up because you exposed yourself. So once you've looked at the screenshot of his LinkedIn, then if you feel so inclined, you can search his current position on Glassdoor to find out how much he makes. Or, in my case, you can search the title of his current position on Glassdoor to find out if he, in fact, works in "tech sales" like he claims and not just working in an Apple store, since Glassdoor indicates he's getting paid a standard retail wage. Yes, I've referenced this in numerous articles; no, I'm clearly not over it.
4. His Old Tweets
It bears stating that even if it's not the most out-of-the-box solution, you can still unearth a lot of information about a person based off what they thought was funny or important back in 2012. (This is why I've purged all my tweets from before 2015.) Did this dude write on Twitter that the NAACP and the KKK are analagous organizations? Better know that now. Did he tweet about his frat? Cool, now you can Google that school and that frat to figure out if he was in the cool frat, or the frat known for putting molly in the jungle juice. Again, it's better you know this shit now.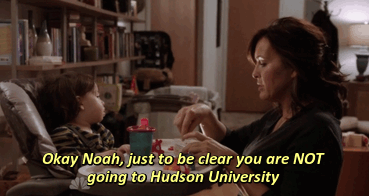 5. His Tagged Photos
So you have his Facebook and Instagram and that shit looks pretty run-of-the-mill. But did you look at his tagged photos, though? Rookie mistake. Make sure you're seeing the photos OTHER PEOPLE are posting, the ones he doesn't want you to see, or else he would have put them up himself. Also, check out his friends. Do they look like assholes? They say you are a combination of the five people you hang out with most, so if his friends are a bunch of Sperrys-wearing, keg stand-doing, All-Lives-Matter-ing frat boys, you don't want to figure that out two months in. Or like, IDK, if his friends just look lame, or if they are all women who are hotter than you, those are things you don't want to wait to find out.
6. His Phone Number
I don't mean like, have your friend prank call his number. This isn't 1998. WE HAVE RESOURCES. Once you get his number GOOGLE THAT SHIT. You can find out wherever he posted his number online (aka if he's an idiot). Like, maybe he's involved in some business ventures or a bad text of his once went viral. Who TF knows. His address might also come up if he's listed in any directories. Then you plug that shit into Google Earth, check out his house/apartment, ask him who that bitch was in his bedroom… JK, I'm aware that's not how Google Earth works, and also that that may be taking things a little bit too far. (No judgment if you decide to go that route tho.)

7. His Outgoing Voicemail
We are rapidly approaching maximum creep level here, so only stay with me if you're not faint of heart. There's this website my friend told me about called SpyDialer.com, where you can type in any cell phone number and listen to that person's outgoing voicemail message WITHOUT DIALING. Now you might be thinking "Sgt. Olivia Betchson, what kind of information can I hope to gain from some dude's voicemail? And the answer is: LOTS. You can find out if he's a sociopath living a double life with a family if he's dumb enough to record a voicemail message with his significant other. Also, if you read my kittenfishing tale, you'd know that voice Catfishing is a very real problem that affects at least one person a year, and you don't want to get thrown by a guy with a Mickey Mouse voice.
8. His Criminal Record
Ah yes, we've finally reached the pinnacle of my depravity. Yes, It's true. I am not above scouring the darkest corners of the internet to find a guy's criminal record. To be fair, the one first time I did this, it was because he had already told me he went to jail, but not what the offense was. I feel like I had the right to know if I was dating a murderer, you know? So there's a few easy ways to do this. You can go to CriminalCheck.com, a no-fee database of sex offenders in the U.S.—minus Nebraska, Rhode Island, South Dakota, Vermont, and New Jersey. That shouldn't be a huge deal because you shouldn't date anyone from Nebraska or South Dakota on principle because nobody lives there, and you should assume anyone from New Jersey sucks (learn from my mistakes, I implore you). However, what if he committed some other non-sexual-based offense that is especially heinous? You can just Google his name + his county and have a ball going through each and every result until you find what you're looking for (or don't). If you're asking, no I did not find any arrest record for my guy at the time, but I DID find one for a family member of his, which was a very awkward secret I kept to myself for the entire duration of our relationship. Also, his big-time jail-able offense? This dude spent a night in the drunk tank and played it off like he was El Chapo. SMFH.

They say ignorance is bliss, but that's not true with dating. There are way too many creeps out there, and it's important to do your due diligence. Now if you need me, I'll be looking into whether or not I can obtain some medical records. A bientôt.
For more v relatable videos just like this one, subscribe to our Youtube channel and follow @betchflix on Instagram!
Everyone's Freaking Out Over The Color Of These Sneakers
Remember that dress that blew up the internet a few years back? You know the one I'm talking about. The one that was either white and gold or blue and black, depending on how much weed you'd smoked that day the construction of your retinas or whatever? Well, now it's back, only this time, in the form of a pair of sneakers. On Wednesday, a Twitter user who has since deleted her account (but y tho?) posted a picture of a pair of Vans, asking the internet what color the sneakers are. And boom went the dynamite. I saw these sneakers on Instagram yesterday and was pretty convinced it was an internet hoax. Like, you know the memes that are so purposefully un-funny they're kind of funny? I thought it was like that. But no, this is real. People are really seeing these clearly TEAL AND GRAY sneakers as white and pink, proving that there's a large group of people out there who need help.
For reference, here are the offending sneakers.

NO. You're lying. I will not go through this again, do you hear me?? I WON'T. Those sneakers are as gray and teal as Trump is racist. I realize that analogy probably left some ambiguity for the Trump supporters out there, so let me clarify that with the following qualifier: VERY. THEY ARE VERY TEAL AND GRAY. No amount of squinting, staring at it, or looking away and then looking back is going to change my mind.
Someone else uploaded another image of the shoes in question, explaining that the bad flash and lighting gave them the gray/teal appearance.

And like, fine. Okay, that time I see it. The shoe is a very light pink, and the stripe and sole and laces are white. I accept it. BUT YOU CANNOT PUT THAT PICTURE SIDE-BY-SIDE WITH THE TEAL ONE AND TELL ME THEY ARE THE SAME. You cannot. Don't believe me? Fine, I'll put them next to each other for you, ya lazy ass.
Do those look the same to you?? DO THEY??

If both of those images look pink and white to you, stop reading this article; you need to go get your eyes checked.
Throwback Thursdays: AOL Instant Messenger
Since betches are always in high demand, over time the world has gradually created new portals through which we can be reached. Whether your computer-generated choice of communication is Ichat, Gchat, Facebook chat, or screaming through your hallway, the days of AOL instant messenger will always have a place in our hearts. This week we're taking a few minutes to reflect on the days of screen names, profiles, away messages, and most of all, the premiere method of cyber shit talking of the 21st century.

As a tween choosing the perfect screen name was the hardest decision you had to make next to picking the venue of your your 12th birthday party and contemplating if it was normal that the boy with whom you shared your first kiss had a gigantic boner. This task was a delicate one, and as a betch-in-training you weren't about to associate yourself with something infantile like jenna412 or kimberly89. Amateurs. This was your SCREEN NAME, your online nameplate. This wasn't the time to fuck around. You already had a host of monogrammed jewelry so this was an opportunity to get creative. Had curly hair? Curlgurl97. Loved tennis? SGtennis810. Thought you were too good for everyone? AP2good4u.
Everyone knew that you were only as cool as the number of buddies on your buddy list. Ew, you have 55 total? I have more than 100 JUST on my BFFAE group list. Organizing your friends into categories and arranging them in the order of most liked to least was the only way betches knew how to use AIM. You have your camp besties, then your school besties, then the randos you met in Mexico. Place them in the wrong group and risk confusion as to why this boy whose SN was in group camp bffles was asking you to send him the picture of you two sharing a piña colada while getting your hair braided.
Let's talk about AIM linguistics. When your bestie shot you one too many "ct"s you knew the bitch was pissed. WHY ARE YOU ONLINE IF YOU CAN'T TALK?! The abbrev LOL being used to actually mean something was funny brings us back to a time when the world was a simple place and an 'nm u' was all you needed to catch up with your crew.
But more often than not, you pretty much knew everyone who was on your BL, not because you guys were so close, but because over time you became very familiar with their AIM profiles. Yes, we're bringing back the profile. Remember how important it was to update this weekly if not daily? Your substitute teacher just sang "Who Let the Dogs Out" in the middle of class? OMG that has to go in my profile. English class period 6 LOLZ. Your BFF Sam tried to ask your science teacher when the test and the practical were but instead asked "Mrs. Gordon, when is the testicle?" Now that's going in my profile. LOLZ Sammyy <3.
Of course after the 15-20 bulleted point list of HILARIOUS inside jokes, it was absolutely necessary to insert a very lighthearted and age-appropriate lyrical quote about love. Common ones included, "My hopes are so high that your kiss might kill me. So won't you kill me, so I die happy" and of course, "And will you tell all your friends you've got your gun to my head. This all was only wishful thinking, this all was only wishful thinking. " If you did not have a boyfriend at the time, it was still socially acceptable and most of the time encouraged to choose quotes that showed you are vulnerable and had the slightest clue what the fuck these songs were about and yet had only a slightly suicidal vibe.
However, if you did have a boyfriend or were with a guy who you wanted to date, there was nothing you looked forward to more—besides next spring's collection of SoLow—than putting your boyfriend's name, in pink, with a heart, your anniversary date, and a few tildes, at the bottom of your profile. ~~ Bryan <3 2/14/03 ~~ Sure, after seeing this at the bottom of your Info someone could potentially confuse this sign of affection for a declaration of death, but who gives a shit? You're the one with a boy's name on your profile. Omg BRYAN'S DEAD!? HOW DID THIS HAPPEN!?

NY152? The number of people who think he looks like Clark Gable. 152 people who think he looks like a clark bar.
And of course we can't forget to mention Picture Trails. Before Facebook, betches needed a place to upload their pictures so that all their friends' friends could see how much of an amazing time we always had at camp, school, and vaca. We also can't forget to take this last second to delve into the most amazing thing since Twitter, the away message.
Whether you were stepping away from your computer just to go downstairs, pretending like you had other things to do than sit at your computer, or were trying to ignore someone, you would always put up an away message. Because you spent your days after school on AIM checking and rechecking the away message of every single one of your buddies, drafting the perfect away message was a high-skilled craft at which the only smartest of betches excelled. Feeling melancholy? Throw in any quote from Simple Plan and/or the Titanic. Only stepping away for a second and don't want your crush to think you left? Brb. Have to shit really bad? Out to lunch!
But remember betches, technology always changes but the game stays the same. Just like with texting or friending, true betches were never the IMers, they were always the IMed. And everyone knows MSN was for fatties and foreigners.
Curvy Wife Guy Robbie Tripp Is Human Garbage
Head Pro also loves curvy women, but he doesn't talk about it so that makes him a cool feminist or whatever. Watch as he doesn't talk about his love for big beautiful ladies on Twitter and Insta at @betchesheadpro.
Is there anything more #inspirational than the love shared between a man and a voluptuous, pear-shaped woman? Yes. Like, literally so many things. But Robbie Trip doesn't seem to think so, which is why last week he posted the following stupid Instagram picture:

Somehow this went viral, and the normal cycle took hold: Outlets like HuffPost thought it was inspiring, and countless articles praised this man for having the temerity to be attracted to the woman he willingly married. But then as it so often does, BuzzFeed got ahold of it and ruined it. Something about the BuzzFeed article caused Twitter, the most vile website on Earth, to give Robbie the mocking he so righteously deserved.
I love this woman and her curvy body. As a teenager, I was often teased by my friends for my attraction to girls on the thicker side, ones w pic.twitter.com/j7a6NOp8UJ

— Scaachi (@Scaachi) August 4, 2017
I would dump a guy so quickly for patting himself on the back for having the audacity to date me https://t.co/RLpzhohTzV

— Kat Blaque (@kat_blaque) August 4, 2017
I have had too many creepy men tweet @ me saying how hot they think I am & how they'd date me. The expectation is that I'll be flattered..

— Melanie Lynskey (@melanielynskey) August 6, 2017
The shift in public opinion, which happened in about the time it would take you to hungoverly stream a season of Laguna Beach, is a good example of how the internet makes things bad. We all have opinions and preferences. I, too, am not repulsed by women on the thicky-thicc end of the spectrum, for example. But when you make a point of coming out and saying so without solicitation, you've invited people to pick apart your statement based on its merits.
In this case, the internet correctly arrived at the opinion that making a point to express an opinion that shouldn't be controversial isn't heroic, it makes you an asshole. Good for you for loving your wife with her "cute little side roll", dude. Anyone who would normally care already knew that.
But in an extremely satisfying turn of events, there's another reason to hate Robbie (and his courageously not-stick-thin wife): they're terrible fucking people.
Exhibit A: The rest of Robbie's Instagram, where he posts shit like this constantly.

"Dreamchasing" isn't a word, bro. He has a solid 55k followers from posting shit like this, which tells me that we will absolutely deserve it when North Korea finally nukes us into oblivion.
Exhibit B: Robbie gave the worst TEDx talk in history.
Linked from his Instagram profile is a video of Robbie giving a TEDx talk, which already makes him a huge asshole. But then I found out that it's called "Why Millennial Narcissists Are Changing The World," and I started to get mad.
And then he opened the talk by saying "I was born in the year of our fresh prince, 1990," and my fucking head exploded into vapor. Literally nothing about this does anything to dispel the notion that we are the worst generation.
Exhibit C: Robbie and his tremendous wife already Milkshake Ducked themselves.
If, unlike me, you don't spend hours each day losing brain cells on Twitter and are thus unfamiliar with "milkshake duck," it comes from the following tweet, and I am gleeful to report that it could not be more literally applicable to this situation.

So if there's anyone still out there who thinks Robbie (and his wife) are an inspiration, strap the fuck in:
the whole internet loves thick milkshake duck, the duck that's not afraid to admit that it loves a thick milkshake

*five seconds later*: pic.twitter.com/Ft91257mXu

— (@nomchompsky) August 4, 2017
Yeah, ol' Rob and his wife are boilerplate Trump supporter types, it seems. There was more, but since he went viral he's been deleting with the fury of a thousand armies. Isn't it a little odd that a man who's willing to accept the praise for one of his convictions (to the point where now he's posting screenshots of positive responses) isn't willing to stand by the rest of them?
No, it's not odd at all, because everything is awful and these people are the worst.
Head Pro also loves curvy women, but he doesn't talk about it so that makes him a cool feminist or whatever. Watch as he doesn't talk about his love for big beautiful ladies on Twitter and Insta at @betchesheadpro.