How To Travel Without F*cking Up The Planet
Hey! Global warming is real! ICYMI, it's January, and it was literally just 70 degrees one day then 40 degrees and snowing the next over here on the east coast. IDK, I just feel like I shouldn't be able to wear a crop top and ripped jeans without freezing my ass off in the dead of winter in New York? This is just one of many obvious signs of climate change. travelhorizons™ is travel marketing brand MMGY Global's quarterly national survey designed to learn more about American travelers' habits and intentions with current events in mind. Their newest report, which explored the travel habits of American adults in the global warming age, shows a TON of us are hesitant to travel because we fear adding more fuel to this metaphorical (but also literal?) fire. Time for us to discuss WTF our Instagrammable vacays are doing to our planet and how we can act more responsibly so we can continue bragging about our trips on social media 20 years from now!
How Traveling Impacts Our Planet
Let's cover the bad news first: your Instagram vacations are definitely f*cking up the planet. "Over-tourism, climate strikes, and global warming are major issues with serious ramifications for the global travel sector," says Ronella Tjin Asjoe-Croes, CEO of the Aruba Tourism Authority, adding, "plastic and food waste from the tourism industry is another major concern." Basically, we're being careless and reckless by overcrowding tourist spots, littering, and not acting mindfully when we travel… and we need to f*cking stop. 

On the bright side (there's always a bright side, right?), MMGY's study shows that travelers are down to change their behaviors when traveling to benefit the planet. Yay! According to the study, 34% of travelers believe traveling plays an important role in understanding the impact of climate change on the world, and 32% say travel increases their desire to help people in other parts of the country or the world. I feel like Googling is a way cheaper method for learning how to save the world, but all the power to you if you can afford to learn about Japan in Japan instead.
Anyway, sounds like traveling is a problem AND a solution to fighting against global warming? Kinda confusing, but OK. Moving right along.
WTF Is Sustainable Travel?
"Sustainable travel means that locals and visitors of a destination are ensuring the protection of the environment for generations to come," explains Asjoe-Croes. "In order to achieve long-term sustainability, it requires an investment from all parties (government, hotel properties, tourism board, etc.) in order to shift the cultural mindset, which takes time." Fortunately, a bunch of countries are already ahead of the sustainability game and have implemented really awesome programs to reduce waste, rely on renewable resources, and educate visitors on how to save our planet, one town at a time. 
Aruba is just one of many places at the forefront of sustainable travel, but they're ranked 4/10 (right after Bhutan, England, and North Macedonia?!) on Lonely Planet's Best in Travel 2020 list which highlighted destinations that are progressive in terms of sustainability. "We hope to introduce visitors to the greater community, immerse them in our culture, and help them understand that the island's nature, beautiful beaches, and culture need to be preserved," says Asjoe-Croes. Before I visited Aruba last year, I personally volunteered to e-sign the Aruba Promise to pledge I'd be responsible and preserve the island during my stay. I don't mean to brag, but I'm like, such an eco-friendly traveler.
Costa Rica also ranks #8 on Lonely Planet's list of top 10 countries leading in sustainable travel. Depending on where you go, you can visit local organic farms, go fishing, and hop in on tours of the island to learn about their green programs. "We want our guests to connect with nature and experience first hand the quality, smell, and flavors of organic and sustainable farming. We want to educate and inspire everyone that visits La Senda the importance of sustainable farming," says Federico Pilurzu, general manager of Costa Rica-based luxury hotel Cala Luna Boutique Hotel & Villas that offers farm-to-table dinners. 
One more place worthy of a shout-out as far as sustainability goes: Dubai International Airport (DXB) and Dubai World Central Airport (DWC), the two busiest airports that see over 90 MILLION people passing through every year, recently announced that they're instituting a ban on all single-use plastic starting in 2020. This effort alone will reduce tens of thousands of single-use plastics every day.
As awesome as these nationwide programs are, though, sustainable travel is also on you and me—the travelers. So what can us little people do to pitch in and do our part? 
Tips For How To Travel More Eco-Friendly
Time for us to step TF up and travel more responsibly! Here's what you can do to be a sustainable traveler, whether you're heading to California, flying to Switzerland, or thousands of miles away to sip piña coladas in the tropics:
1. Avoid using single-use plastics

Not to bring it back to elementary school, but in case you forgot: reduce, reuse, recycle. According to that MMGY study, 54% of travelers are willing to use less single-use plastics. That means using reusable straws and utensil kits and BYOB (B as in bottle)! Most hotels have free water stations where you can fill up your old bottle so you don't have to go buying new plastic bottles every day. Nomader and que bottle are two of my favorite reusable bottles that I bring along with me every day and whenever I travel. They literally collapse into themselves so you can pack them in your carry-on or your purse (do people even call bags purses anymore?).
2. Wear reef-safe sunscreen

Oxybenzone and Octinoxate are two of the (unfortunately) popular chemicals found in most sunscreens, and they harm coral reefs. STOP USING PRODUCTS WITH THOSE INGREDIENTS. A quick Google search for "reef-safe sunscreens" will give you a bunch of alternatives from popular brands like Neutrogena, Aveeno, and Drunk Elephant that are good for your body and the environment. Just make sure to read full ingredient lists and check labels before you buy.
3. Walk or rent bikes wherever possible

27% of travelers will either rent bicycles or walk more instead of taking automobile transportation. Be more like them. Save your $$$ and the world by skipping an Uber and enjoying the fresh air on your trip… aka stop being a lazy bitch and walk one mile to the bars or rent a complimentary bike from your hotel. I promise you'll be fine (as long as you're staying in a safe location, obv). 
4. Stay at environmentally-friendly hotels 
Almost one-third of people will intentionally avoid booking stays at non-sustainable resorts and opt for environmentally-friendly hotels and tour companies instead. Depending on where you're going, dig around online to find which sustainable hotels are in the area… then stay there. Some use solar energy, treat and reuse sink and shower water, feature local, organic products in the resort, and even host beach clean-up programs. I know, cleaning beaches on your vacation sounds like a bummer. But you know what else is a bummer? Beaches filled with litter that eventually float out to sea and kill cute sea turtles. Yeah. So think about that next time you're chugging White Claw on the sand.
5. Travel during off-season to avoid overcrowding

Around 4/10 American travelers agree that tourism overcrowding is a serious issue. That same amount of travelers will consciously visit destinations in the off-season to reduce overcrowding. Hate crowds? Perfect! Not only is it eco-friendly to visit hotspots in the slower season, but it's prob cheaper to travel then, too (especially if you book on a Tuesday or Wednesday). Sooo… win-win.
6. Learn about green travel programs where you're going

You know how you check to make sure there are good bars and brunch spots where you're headed? Spend that same amount of time researching how you can be an eco-conscious visitor wherever the hell you're staying. If you're heading out of the country, at least visit a tourist center and ask questions about what you can do to help while you're there. Again, I know. BORING. Grow up. It's 2020. It feels good to be a good human.
7. Don't Fly If You Can Help It
Last but certainly not least (probably foremost, actually), try to limit air travel. Even though we've all been taught that cars are the devil, traveling by car (provided you're not driving just yourself), train, or bus are more sustainable options than hopping on a flight. We all know planes are f*cking terrible for the environment, but okay, let's say your next flight is unavoidable—there are still ways to fly smarter. Fly direct, don't fly business or first class (who even are you if this is an option), and pack light (it makes it easier on both you and the plane's fuel expenditure).
These tips might sound like NBD, but they're a good start—much like I tell myself when I go to the gym just to spend five minutes walking on the treadmill, something is better than nothing. And although traveling more sustainably is important, that's not the only thing we can do to make sure the planet is like, inhabitable for our grandkids. "Beyond just travel, there's pressure for all of us as humans to look at our footprint and preserve our planet," reminds Asjoe-Croes. So don't just take the bus one time and pack it in. We all better start making moves and going green before it's too late.
Images: Giphy (6)
8 Teen Climate Change Activists of Color Who Are Literally Saving the World
Back in my day (lol sorry), being a teen meant being a POS who yelled at your mom for no reason and wore too much eyeliner. Now, teens are saving the planet.
Kind of rude of them to show me up like that, but also pretty rad of them to be heroes.
One teen who has been in the spotlight lately is Greta Thunberg, the amazing 16-year-old who sailed across the Atlantic to attend the UN Climate Summit in New York City, where her searing speech inspired praise and ire depending on whether you believe scientists are lying and have never checked the weather. She was recently named TIME's person of the year.
And while Greta is deserving of recognition — the girl is an international hero — it's also important that we note that she is not alone in this fight. Thunberg was neither the first or only young person to raise the alarm — there are lots of other teen climate activists, and many of them are not white.
It's pretty typical that the white girl is the one receiving attention and praise, but it shouldn't be. We should recognize teens from all backgrounds, especially since those affected most by climate change are people from marginalized communities. Without further ado, here is a list of teens who are undeniably better than me, a 27-year-old adult human woman.
1. Autumn Peltier
Autumn is a 15-year-old water conservation queen from Canada. She is a strong advocate for clean water, and says she was inspired to take action by her great aunt, Josephine Mandamin, who was also an indigenous activist. Autumn is the Chief Water Commissioner for the Anishinabek Nation, a member of the Wikwemikong First Nation, and was recently nominated for 2019 Children's Peace Prize. When she was 12, Autumn confronted Justin Trudeau to tell him that she wasn't pleased with his policies on pipeline projects. Meanwhile, when I was 12 I confronted my mom to tell her I wasn't pleased with her policies on not allowing me to go on AIM before my homework was done.
2. Mari Copeny
You may remember Mari Copeny as "Little Miss Flint," the girl who made headlines after writing a letter to President Barack Obama (tbt) about the Flint water crisis. She's continued to fight the good fight, both for Flint and other places endangered by environmental negligence around the world. She started #WednesdaysForWater this year, raising awareness every Wednesday about places in need of clean water, so she's also essentially an influencer who uses her forces for good. She's also working with a water-filtration company to bring water filters to communities that don't have access to drinkable water. She is 12 years old.
3. Xiye Bastida
After experiencing the effects of climate change firsthand in San Pedro Tultepec, Mexico, where she grew up as part of the Otomi-Toltec indigenous peoples, Xiye decided to take action. She currently works with the Peoples Climate Movement to introduce youth to grassroots and climate organizations. She also launched her own youth activism training program and "Spirit of the UN" award in 2018 for her efforts. She is 17 years old, AKA the age I was when I got grounded for taking all the liquors in my parents' liquor cabinet and mixing them together in a plastic water bottle.
4. Isra Hirsi
Isra is the daughter of Rep. Ilhan Omar, but is an activist in her own right. She co-founded the Youth Climate Strike, which helps young people get involved with the climate change movement by showing them where they can join strikes and walk-outs. Isra is passionate about intersectionality and focusing on how climate change affects marginalized communities. She has said, "As a black Muslim woman, it is important to me to have intersectionality be brought into this fight!" She is 16, an age at which I certainly did not have any understanding of the term "intersectionality."
5.Bruno Rodriguez
Bruno is a 19-year-old climate activist from Buenos Aires who did not come to play around at this year's UN Youth Climate Summit. At the summit, he said, "We hear that our generation is going to be the one in charge of dealing with the problems that current leaders have created, and we will not wait passively to become that future. The time is now for us to be leaders." Again, he is a teen.
6. Helena Gualinga
Helena, 17, is from the Ecuadorian Amazon and advocates for taking down big oil companies and supporting indigenous communities. She intensified her personal fight against climate change after witnessing its effects with fires and deforestation in her home country. She has said of indigenous communities: "They can help us stop the fossil fuel industry and protect indigenous people in the Amazon because those are the people who have been protecting the world's rainforest for a very long time now." She is literally saving the world at age 17. When I was 17, the only thing I was saving was any and all CVS coupons that applied to the cosmetics aisle.
7. Jamie Margolin
Jamie is a queer, mixed-race Latina who has taken on the role of a leader in the fight against climate change. She is the co-Executive Director of Zero Hour, an organization that "educate communities around the country and abroad about the systems of oppression that root causes of climate change in our platform, including Capitalism, Racism, Sexism, Colonialism, and how these systems intersect with the climate movement to form climate justice." Damn. That is a hella inspiring message, especially coming from a passionate, smart 17-year-old.
8. Jerome Foster II
Jerome isn't just a climate activist,  he's also an author, a National Geographic Explorer, a Smithsonian Ambassador, the founder and editor-in-Chief of The Climate Reporter, and the founder of both One Million of Us and  TAU VR.  Literally you couldn't even get me to join any clubs in high school because I was too busy smoking weed out of empty (environmentally hostile) soda cans and taking selfies with my dad's digital camera. Anyway, Jerome here uses his expertise as a Virtual Reality and AI Developer (casual) to combat climate change by coding virtual reality experiences that allow users to move through the plastic-filled oceans and experience the consequences of environmental destruction. He is 17-years-old.
Top photo: Linda Roy of Ireva photography
All the Right-Wing Attacks on Greta Thunberg Are Backfiring
If you don't know who Greta Thunberg is, I'm about to give you a little bit more hope in humanity and the world. Greta is a Swedish 16-year-old who has been making international headlines recently for her vocal activism for urgent action to address the climate crisis. That school climate strike movement from earlier this month? Yeah, she planned that. When I was 16 I couldn't plan a time for me and my friends to all see Twilight: Breaking Dawn together. 
Thunberg's profile rose even higher this week after she gave a rousing speech at the UN Climate Summit, where she eviscerated world leaders for their inaction on climate change.
"People are suffering, people are dying, entire ecosystems are collapsing. We are in the beginning of a mass extinction and all you can talk about is money and fairytales of eternal economic growth." Watch Greta Thunberg speak at the UN Monday morning. https://t.co/Akkxm9sXdr pic.twitter.com/ahHKlhbYaE

— WIRED (@WIRED) September 23, 2019
Thunberg is being regarded as a true leader of this cause, which obviously means that some people on the right are taking uncalled for jabs at her founded on nothing else besides Mad Libs-styled insults. When will news anchors realize it's their job to report the news, not test out material for The Roast of Alec Baldwin?
While Greta has very impressively prioritized a global conversation about climate change and helped turn out millions for last week's climate strike, she has another impressive win under her belt: getting Fox News to… apologize? Now we've heard everything. 
This comes after one of their pundits referred to Thunberg as a "mentally ill Swedish child" on the air in response to her emotional speech. Verry professional.
The offensive comments were made by Michael Knowles, who works for Ben Shapiro's website, so honestly shocked he didn't get HR training to be told that's not remotely an okay thing to say. I guess Human Decency isn't a job requirement there. 
Holy shit

Michael Knowles of Daily Wire just called Greta Thunberg a "mentally ill Swedish child."@ChristopherHahn tore into him pic.twitter.com/Ki0cK6W3Ev

— jordan (@JordanUhl) September 23, 2019
While on air, Knowles said: "The climate hysteria movement is not about science. If it were about science it would be led by scientists, not politicians and a mentally ill Swedish child who is being exploited by her parents and by the international left." Progressive commentator Christopher Hahn responded: "You're a grown man and you're attacking a child. Shame on you."
Great. That Thunberg has autism has been public knowledge throughout her meteoric rise, so Fox News absolutely could not just sweep this one under the rug (theirs made from hides of endangered animals, I'd assume). 
Notably, multiple groups that support people living with autistic spectrum disorder have been vocal about how not okay this was — like Julia Bascom, executive director of the Autistic Self Advocacy Network, who said: "It's absolutely unconscionable to attack someone for their disability, especially when that person is a child."
Like we mentioned earlier, Fox News did apologize to Thunberg and their viewers, telling the Washington Post: "The comment made by Michael Knowles who was a guest on The Story tonight was disgraceful — we apologize to Greta Thunberg and to our viewers," adding that the network has "no plans" to feature Mr. Knowles in the future. Next up, Beyoncé should file suit to get him to change his last name.
Don't get all soft on Fox News quite yet: we're still waiting for an apology from Laura Ingraham, who compared Thunberg to "Children of the Corn," claiming that adults have brainwashed young people like Thunberg creating a generation of "Children of the Climate."
You're right about one thing: she is a child. Pick on someone your own size. https://t.co/3LmeaRErms

— The Betches Sup (@Betches_Sup) September 24, 2019
Even Ingraham's own brother found her remarks unconscionable:
Clearly my sister's paycheck is more important than the world her three adopted kids will inherit. I can no longer apologize for a sibling who I no longer recognize. I can and will continue to call out the monstrous behavior and the bully commentary born out of anger. https://t.co/afrSuraQqt

— Curtis Ingraham (@CurtisIngraham1) September 24, 2019
But those on the Fox News payroll weren't the only ones taking grotesque jabs at the 16-year-old. Let's take a rundown of some of the more… table-flipping, migraine-inducing, takes, shall we? 
Naturally, our president chimed in, reminding us there is truly no low. He's just mad he couldn't call her a "nasty woman."
She seems like a very happy young girl looking forward to a bright and wonderful future. So nice to see! https://t.co/1tQG6QcVKO

— Donald J. Trump (@realDonaldTrump) September 24, 2019
Just because someone is giving Pippi Longstockings vibe does not mean they're trying to honor Nazi Propogranda. Rightfully so, Twitter ripped Dinesh D'Souza, a far right commentator, apart for this awful take: 
Children—notably Nordic white girls with braids and red cheeks—were often used in Nazi propaganda. An old Goebbels technique! Looks like today's progressive Left is still learning its game from an earlier Left in the 1930s pic.twitter.com/E4q2KZ526s

— Dinesh D'Souza (@DineshDSouza) September 22, 2019
And also, this disgusting Tweet basically encouraging someone to attack Greta on her trip across the ocean to America (she sailed across because she wanted to have a zero-carbon trip).
Freak yachting accidents do happen in August … https://t.co/6CPePHYLtu

— Arron Banks (@Arron_banks) August 14, 2019
One of her bigger critics, Steve Milloy, who is a "pioneer" fighting against "faulty scientific data used to advance special, and often hidden, agendas" is clearly a very level-headed person. And by that I mean not at all:
When you've resorted to a teenage puppet for your public policy argument… you've lost.

Climate bedwetters… the world laughs at this Greta charade. https://t.co/wqdw39KZJp

— Steve Milloy (@JunkScience) August 10, 2019
Luckily for the future of our world, while these OLD, WHITE MEN taking jabs at a 16-year-old girl on Twitter, she's actually hitting the ground (metaphorically, she loves Earth!) running to make a change. Thank you, Greta, and we hope someone taught you about the mute button on Twitter.
Pornhub is Helping Save the World's Oceans With This Dirty Video
News flash: Pornhub is 100 percent that b*tch. The adult content website has recently launched an initiative to help remove plastic from the Earth's oceans and raise awareness about sea pollution. One truly does love to see it.
Pornhub has created a truly amazing concept, where every time a video specifically made for this initiative is watched, they will make a donation to Ocean Polymers – a nonprofit organization that plans to send out a ship to collect plastic waste in the sea. The film is entitled "The Dirtiest Porn on Earth," and stars popular amateur porn couple Leolulu, who are seen having sex on a beach littered with trash.


As the scene goes on, people wearing Pornhub branded gear pick up the trash around them, which allows the viewer to see more of the sweet, sweet action. The film is meant to depict how an otherwise beautiful scene can be hidden by the trash we create. Genius. Gorgeous. Hang it in the Louvre.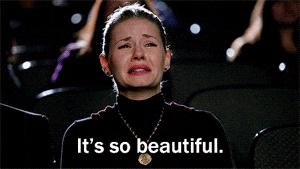 Corey Price, Vice President of The United States of America Pornhub made the following statement about the project:
"As of today, 12.7 million tons of plastic can be found within the depths of our oceans. What's perhaps even more shocking, is that scientists predict that there will be more plastic than fish within our oceans in only 30 years.

Ocean pollution has grown to become of the most significant global issues of our lifetime, and it's only getting worse.

That's why it's imperative that we use our platform to raise awareness and inspire change – not just for the time being but for generations to come. We're dirty here at Pornhub, but that doesn't mean our beaches need to be."

Pornhub has also created a website where viewers can find tips on how to avoid contributing to the plastic that is devastating the ocean and the creatures that call it home.

What you might not know is that this kind of inspirational, progressive activism is not at all out of character for Pornhub. In fact, the company has a history of raising both awareness and money for charity and social issues. They have an initiative called "Pornhub Cares," which includes videos like the one in this story and helps aid charities, provide access to disabled persons, and educate the public about activism. In another initiative, the company
Like anyone/anything that capitalizes on sex work, Pornhub is often unfairly and inaccurately written off as "trashy" or "not legit." But the truth is, like the work it promotes and supports, it's very progressive. It's literally helping people gaz (short for orgasm — try to keep up) while simultaneously helping save the world's oceans. The true heroes.
Now, if you'll excuse me, I have some, ahem, activism to go watch.
The Amazon Rainforest Is On Fire. Here's How You Can Help.
You know all those times you've said that you're literally dying? Well, that could be a reality for our entire world as we know it! This is because the Amazon Rainforest, where the entire world gets 20% of our oxygen every year, is actively on fire. You'd think this would be a 'nations coming together to solve this travesty that is affecting every single living person?' You'd think, but I also thought that One Direction would be coming back together. So far I'm 0/2. 
Yeah two-day shipping is convenient but this is the Amazon we *actually* can't live without https://t.co/vIs0jWY58T

— The Betches Sup (@Betches_Sup) August 21, 2019
While fires aren't a new issue affecting the Amazon Rainforest, it is happening now at a rate significantly faster than usual. Just this year around 74,000 fires have been recorded — an 80 percent increase from the same period in 2018. And before you just try and quote Frank Sinatra and say "that's life," (okay, I don't really think you'd quote Frank Sinatra) — you should know that these fires just aren't happening from nature; humans are causing them. Farmers and loggers use fires to clear the land but the hot and dry conditions there have made them spread like, well wildfire. Over 10,000 have started in the past week. 
The icing on top? The President of Brazil, Jair Bolsonaro, is doing nothing to stop them. Sometimes referred to as the "Trump of the Tropics," Bolsonaro has claimed that non-profits started the fire as retribution for his loosening of environmental protections.
When asked about the fires, Bolsonaro said: "Now I am Nero, setting the Amazon aflame. But it is the season of the queimada," which is the time of year when farmers use fire to clear land. Cool nickname, but not the time? Well, while the president is giving himself new names to play Dungeons and Dragons or something, the fires have created a layer of smoke that is almost 1.2 million square miles, on top of the irreversible damage the fires have done to the ecosystem itself (and uh, our oxygen supply). 
Angry? Scared? Want to vomit? Same, same, same. But, let's take all of those feelings and bodily functions and try to actually fix this sh*t. 
Charities You Can Donate Money To:
Here's a list of six charities that work directly to help the rainforest by preserving wildlife, replanting trees to reverse deforestation, advocating for environmental protection, and working directly with indigenous communities to protect the region they know best.
Amazon Conservation Association
The Amazon Conservation Association works to protect wildlife and has planted more that 275,000 trees to restore habitats and reverse the effects of deforestation. The association is also working to protect the over 4 million acres of rainforest impacted by wildfires.
The Amazon Conservation Team works with partners in the region, including indigenous communities that call the area home, to identify which lands are most important to them and the resources needed to protect them. As much as the entire planet's future depends on the rainforest, its health directly impacts local communities today.
Amazon Watch also works directly with indigenous communities to protect the rainforest while raising awareness for how government action, and inaction, is exacerbating the forest's decline. Since 1996, they've partnered "with indigenous and environmental organizations in campaigns for human rights, corporate accountability, and the preservation of the Amazon's ecological systems," according to their website.
This foundation also partners with indigenous communities to help them protect the rainforest "even as they face pressure and violence from illegal coca growing, drug trafficking and logging," their website says. Experts say the fire was most likely started by loggers, who are emboldened by Bolsonaro's lack of regard for the rainforest to burn more aggressive fires closer to vital habitats.
The Rainforest Trust claims to have saved 23,091,559 acres of forest from degradation since 1988. That's a record we can get behind. Kind of like a very specific GoFundMe, they share a number of projects donors can choose to fund, from protecting a certain species to replanting trees in a particularly vulnerable area.
RAN works to preserve forests and protect the climate by "challenging corporate power and systemic injustice through frontline partnerships and strategic campaigns."
While the rainforest isn't right now a place that you can fly out to and help, research these charities to see which one speaks out to you the most and email them to see how to better get involved! I'd say call them but we both know we never want to make phone calls. 
Spread the word
It seems like people just started finding out about this tragedy two days ago — despite it lasting for over a week at its worst — and on top of that, is an issue that has affected the area for years. Stay scared, stay energized, and keep spreading the word about this.
Try cutting meat out of your diet
I know this sounds stupid and I know, "burgers are delicious," but so is oxygen. And one of those you don't just get to have on a cheat day. PETA broke down just how the meat industry is related to these wildfires.
Also, just reduce, reuse and recycle
Do we all need to rewatch Captain Planet right now? The Earth isn't an Air B&B you rent for a Bachelorette weekend that you just cough up the cleaning fee for after trashing with Spiked Seltzer and penis-shaped straws. GIVE A DAMN ABOUT IT. And if you're using penis-shaped straws, let them at least be reusable and save them for the second marriage. Sorry, stats are stats!
Trump Doesn't Want You To See This Terrifying Climate Change Report
Since you spent the last week being thankful and eating copious amounts of potatoes, allow me to now balance out your diet with some horrifying news. Sorry, it's literally my job. The White House released a major climate change report that details some harrowing evidence that climate change is already beginning to devastate the US, and its effects are "intensifying across the country." Also, it's not only going to negatively impact our health, it's also going to be expensive AF to deal with. Gruel.
Are we proud of the White House for reporting on actual facts for once? Sure, but wow is the bar set low these days. Also, it's important to note that they released this breaking news on Black Friday, a historically slow day for news. Those sneaky bitches.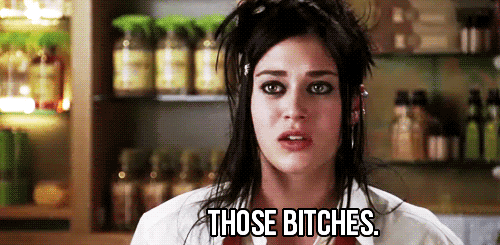 The report was written by numerous members of federal agencies and contains a strong sense of urgency. It states that climate change "is transforming where and how we live and presents growing challenges to human health and quality of life, the economy, and the natural systems that support us." So basically climate change is upon us and will surely, without a doubt, continue to effect our way of life if we don't make big changes. It also points out that we're already seeing wildfires, hurricanes and heat waves here in the United States, and the likelihood of these natural catastrophes is only increasing. All very casual, fun and flirty. Some other fun facts include: the climate is predicted to warm enough in the coming years to raise sea levels, destroy certain crops, and cause bleaching in the coral reefs. And, of course, lower income people will be effected the most. Now those in power not doing sh*t about this starts to make a bit more sense…
The bottom line is that there is staggering evidence that climate change is real, it's caused by dumbass humans (that' us!), and it's already here f*cking sh*t up and we have to make some serious changes. So I guess it turns out that science does not agree with our president on the whole 'raking the forest will stop the wildfires' thing. Weird.
Speaking of our president, he continues to not understand basic science and recently tweeted this nonsense:
Brutal and Extended Cold Blast could shatter ALL RECORDS – Whatever happened to Global Warming?

— Donald J. Trump (@realDonaldTrump) November 22, 2018
Scientists have repeatedly said that global warming does not refer to daily weather fluctuations, but rather to long-term climate trends. You'd think that a man who is literally afraid of attending events in the rain would be worried about reports of severe weather changes. Maybe he's not a stable genius after all?
The Trump Administration has yet to comment on the report, so we do have whatever nonsense they'll come up with to look forward to. Until then, don't be like the president and listen to literal science.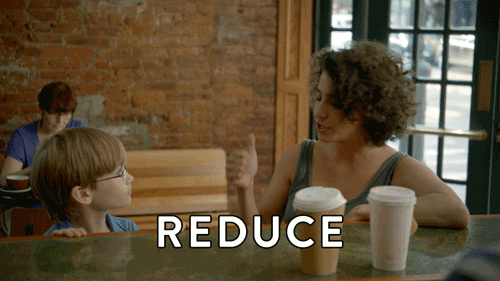 Heads up, you need to keep up with the news. It's not cute anymore. That's why we've created a 5x weekly newsletter called The 'Sup that will explain all the news of the week in a hilarious af way. Because if we weren't laughing, we'd be crying. Sign up for The 'Sup now!
Science Says We Have Ten Years To Fix Climate Change Or Everybody Dies
If there's one thing that should be keeping everybody up at night (apart from waiting for a text back) it's climate change. And it turns out things are somehow even worse than we'd feared. The UN's Intergovernmental Panel on Climate Change released a report this week that basically says if we don't do everything in our power to keep temperature rises due to climate change under 1.5 degrees C or we're all totally f*cked. Casual. If we fail to do this, the IPCC warns that there will be "rapid, far-reaching and unprecedented changes in all aspects of society." And somehow I feel like these "changes" are less the "I got bangs!" kind and more the "my house just washed away because of rising sea levels!" kind.
So WTF Does This Report Say?
Basically this report says we need to get off our asses and address climate change ASAP or face the consequences. They estimated that we have 12 years – aka until 2030 – to get our carbon emissions under control. It'll be expensive, but the window to do something is still open. According to this report, sweeping changes to literally every aspect of our energy systems, land management systems, and transportation are needed to limit warming to 1.5 degress. If we do this, we can hang (i.e. continue living on Earth). If we do not do this, we can no longer hang (i.e. we all die in a flood.) Cool cool cool cool cool…
So WTF Can We Do?
Soooo on an individual level, there actually are a few things you can do. According to this report, individuals who want to reduce warming levels can buy less meat, milk, cheese and butter and buy more locally sourced food. Basically, find your most annoying vegan friend and ask them their secret. You can also drive electric cars, or opt to walk or bike short distances (I mean, who doesn't love hitting their 10k step mark?). Taking trains and buses instead of plans also helps, as well as using a washing line instead of tumble drying your clothes. Also take time to demand low carbon in every product that you buy.
That said, no individual person switching from whole milk to almond is going to make the difference. We need widespread change from the top down to stop this sh*t from happening. Unfortunately, there is one political party on the face of the planet that hasn't gotten the memo re: climate change, and that's the party that is currently in charge of all levels of government in the United States. Bummer.
Lucky for those of us who would prefer not to drown there is an election coming up on November 6th where you can make your voice heard on climate change by voting for candidates who support science, common sense, and not dying.
Heads up, you need to keep up with the news. It's not cute anymore. That's why we've created a 5x weekly newsletter called The 'Sup that will explain all the news of the week in a hilarious af way. Because if we weren't laughing, we'd be crying. Sign up for The 'Sup now!
An Entire City Is About To Run Out Of Water And Nobody Is Talking About It
Remember when your boyfriend made you see Mad Max: Fury Road and you were like, "Okay that was horrifying but I might shave my head now?" Well, that movie is about to happen IRL in Cape Town, South Africa which will straight-up run out of water on April 12th, a day they are dramatically referring to as "Day Zero." Day Zero used to be April 21st (presumably taking into account all the water stoners will consume to ease their dry-mouth on 4/20), but it was actually moved up by more than a week because they're losing water more rapidly than anticipated.
So yeah, all those apocalypse memes you keep "jokingly" sharing with your friends are actually real and 100% more terrifying than Instagram would have you believe. Here's everything you need to know to fuel your nightmares for the foreseeable future:
How TF Did This Happen?
Drought, basically. Cape Town is currently in the midst of its worst drought in over 100 years, and has less than 10% of its usable water left for the city's 4 million residents. So yeah, the numbers are pretty bleak. Try to think about that the next time you take a 40 minute shower just so you can avoid talking to your roommate. Additionally, Cape Town low-key procrastinated dealing with this issue, causing water to run out much faster than if they'd paid attention to the early warning signs (Politicians – they're bad at their job everywhere), plus Cape Town residents have been reluctant to curb their water use, with many using well above the 87 liters recommended per day. No shade to Capetonians tho. I'd like to think that I'd curb my Soda Stream usage in the event of an apocalyptic drought, but who knows? I fucking love seltzer.

And what caused this massive drought in the first place, you ask? Oh, nothing. Just the global phenomenon that is climate change, aka something our president literally does not believe exists because it snowed earlier this year. God help us all.
WTF Are They Doing About It?
As of right now, water is limited to 87 liters per day, but that's going down to 50 liters per day on February 1st. For comparison, everyday things like showering take 15 liters per minute, the same as one toilet flush. Once "Day Zero" hits, the government will literally be turning off the taps in the city, and residents will have to go to "collection points" to get their ration of water. Then I guess we all just wait for that creepy guy with the mask who was obsessed with Charlize Theron to show up and start fucking with people.

Why TF Does This Matter?
Umm…wow okay, heartless bitch. Can't believe you asked that, but I will answer. Cape Town will be the first major city in a developed country to run out of water, and like, if it can happen in Cape Town, it can happen wherever the fuck your selfish ass lives in other major cities across the globe. Also, water is the essence of wetness, and wetness is the essence of beauty. Fucking duh.

What Can I Do To Help?
Umm….contact your representatives and tell them to give a fuck about climate change? Vote in the 2018 midterms? IDK. As of right now there is no official fund to donate to the Cape Town water crisis, but we'll update this section when there is. Until then, stay woke, fam.

Heads up, you need to keep up with the news. It's not cute anymore. That's why we've created a 5x weekly newsletter called The 'Sup that will explain all the news of the week in a hilarious af way. Because if we weren't laughing, we'd be crying. Sign up for The 'Sup now!