Becca Kufrin & Garrett Yrigoyen Officially Broke Up, Surprising No One
In a plot twist that absolutely everyone saw coming, it's officially the end of the road for Bachelorette couple Becca Kufrin and Garrett Yrigoyen. After weeks of speculation, a couple of emotional updates from Becca, and various sources "confirming" the breakup (and Becca seemingly un-confirming the news), Becca shared an update herself in Tuesday's episode of the Bachelor Happy Hour podcast. In a solo segment at the end of the episode, Becca confirmed what everyone has basically known for a while now, saying "I don't think it's going to come as a shock to anyone, but Garrett and I have decided to end our engagement."
She commented on the rumors and reports about her relationship status in the last couple months, saying that it's not up to anyone but her and Garrett to comment on their relationship. She didn't elaborate on the timeline of their split, but it's clear that they didn't just break up yesterday. Becca said in the last few months, she "spent a lot of time in Minnesota with family and friends," in an effort to "gain clarity" about the best way to move forward.
Ultimately, she said, "After many conversations we came to this decision—it wasn't something that we just arrived at one night. It wasn't based solely off of one Instagram post, or somebody else's opinions or comments. There's much more to it, to any relationship, there's a lot of layers. It's not for me to divulge details." Okay, so maybe Garrett's pro-police Instagram post wasn't the only thing that caused the breakup, but the fact that Becca is even mentioning the post suggests that it didn't exactly help their situation.
Becca, who was fighting back tears for much of her message, didn't express any negativity when talking about her time with Garrett. Instead, she said she's "grateful" for the experience, and added, "We went on this crazy TV show over two years ago in hopes of finding love, and we were lucky enough that we did… we really, truly did."
Becca and Garrett's political differences were no secret. From the very beginning of Becca's season, Garrett was tainted by a past of liking problematic posts on social media, and his comments earlier this summer confirmed that his views remain in solid "yikes" territory. You love who you love and all that, but hopefully the best is yet to come for Becca. Who knows what she and Garrett will do from here, but realistically we'll probably only be paying attention to Becca. There are reports she's been on the set of Clare/Tayshia's season of The Bachelorette, so we may even get to see her on our TV screens this fall. Fingers crossed!
Don't miss out on anything happening in Bachelor Nation. Subscribe to our weekly newsletter here. 
Images: Roy Rochlin/Getty Images
Does ABC Actually Want 'The Bachelor' To Be Spoiled?
For the last 18 years, ABC has slowly sucked the will to live out of us with a torture device known as The Bachelor. I hate this show. But my god, I LOVE this show. You know what I mean? In the beginning, it was gripping because reality TV was relatively new, and we got to see people genuinely fall in love. In the end times (that's us now, am I right COVID/murder hornets/Isaias?) it's gripping because of the unconventional endings and the overwhelming desire to know which blonde women from the South will end up with the best FabFitFun sponsorship when it's over. But, through the years, one thing that's remained constant in Bachelor Nation is its disdain for spoilers. That's right! Bring on the racists and the sex offenders, but don't you DARE spoil this contrived mockery of modern courtship for the masses. Or at least, that's what they say. But I've got another theory. I think ABC actually LOVES having the season spoiled. And, dare I say it…they may even spoil it themselves. Allow me to explain. 
First, let me lay out the evidence that ABC claims to hate spoilers. Just last season, Chris Harrison went on Almost Famous, Ben Higgins' and Ashley I's podcast, and told them that spoilers "ruin people's lives," are "disrespecting the hard work done by writers and producers," and that people who spoil the season "have no self-worth."

Oh, Chris. That's cute. But people with no self-worth are busy ruining their lives by texting their cheating ex 73 times at 1am (hypothetically!), they don't spoil The Bachelor. Producers also make the contestants sign an NDA when they go on the show, which of course includes a clause forbidding them from revealing the ending. 
But even with that clause and Chris Harrison publicly cursing Reality Steve's name, somehow spoilers get out. Every season since Jason Mesnick's, actually, and I know like 75% of you reading this were still wearing a diaper when he was publicly changing his mind (ugh, men). So, spoilers have been a part of the Bachelor franchise for a long time—longer than March 2020. And of course there are some reasons for this that don't involve an underpaid production assistant getting wine drunk and chatty in a public place near a recording device. Obviously The Bachelor is a big production, and they have dates out in public, so naturally people are going to see them, take pictures, and tweet about it. And some seasons the lead even spoils it themselves. Kaitlyn Bristowe actually posted a Snapchat in bed with her winner Shawn Booth before the season finished airing. 
Well Kaitlyn just gave away who won the bachelorette on snapchat @RealitySteve pic.twitter.com/MlbIX3fNQx

— Graceanne Parks (@GraceanneParks) June 13, 2015
So, like, did Kaitlyn get in trouble for this? If she broke this clause in the NDA and didn't get sued, can contestants on the show finally talk about "controversial topics" like feminism? Please hit me back, Bachelor lawyers. And, if she didn't get sued, doesn't that just further the idea that, at the very least, ABC doesn't really care if their show is spoiled? The only consequence for her actions that I could find was when Jimmy Kimmel told her that ABC was "very, very mad." Well! I didn't know they were very, very mad! Two very's! That should certainly serve as a strong deterrent to other contestants.
So, of course, plenty of people, spies and dummies alike, are spoiling The Bachelor. They have never been able to contain it. My bet is that ABC decided that if you can't beat 'em, join 'em. Because we have finally made it to my star witness, the season that has me all riled up, Season 16 of The Bachelorette, aka The Clare Catastrophe™ . The Clare Catastrophe™ began all the way back in March, when Clare Crawley, woman who talks to crabs, was announced as the Bachelorette. And then her season was immediately put on hold due to COVID-19. That makes sense, they're swapping a lot of bodily fluids over there. But now that we have the virus under control (lol I am a mole person and everyone is still dying) they began filming in July in one isolated location. One isolated location I might add, that immediately got leaked. That means no going out in public on dates, no leaving the property at all, and STILL spoilers got out. I'm no genius, but I'm pretttyyyyy sure that means that someone on location had to be the one to spill the metaphorical beans, no?
You can find our full explanation of The Clare Catastrophe ™ here, but I'll give it to you quick to prove my point. First, Reality Steve found out that Dale Moss got the first impression rose. HOW WOULD ANYONE WHO WAS NOT THERE KNOW THAT? The call was coming from inside the house! And then we had the Reddit post that outlined pretty much EXACTLY what happened with Clare, and how Tayshia was coming in to replace her. AND THEN we have this Instagram account that revealed EVEN MORE about why Becca and Hannah Ann have shown up. 
Sorry for all the caps, guys, I realize this looks like an email from my grandpa, but I am THAT jazzed up about it. Because at this point they just want people to speculate. They could have easily made sure that no one knew Hannah Ann was coming and locked down the location, but they didn't. 
So, we have the fact that the information about Clare's season leaked even though they were quarantined for filming. And sure, some of the information could have been from contestants that were called back, but that doesn't account for the location being leaked, the first impression rose info, and the story that was posted on Reddit. And then we have the fact that the show is getting a TON of publicity from this. Did I care two weeks ago about a sad, lonely old lady looking for love? Sure, but that old lady was me. Now I'm pumped to see how this season all goes down, there have been non-stop stories on major media outlets about the season every single day, and people give a sh*t again. HUH what do you know? So why wouldn't the people who benefit from this the most be the ones to put it into action? 
Every website is talking about the "Bachelorette," all former contestants are on social media discussing it, they're congratulating Tayshia, etc. This is productions wet dream. We're over a month away from premiere & look at how many people are giddy over what's going on.

— RealitySteve (@RealitySteve) August 5, 2020
And I'm sure this isn't the last we'll hear of this season. The leaks will just keep coming, they've opened up a can of worms. These spoilers are basically me with an episode of Schitt's Creek. Once you watch one, you may as well stay up for 52 hours and watch the entire series! And though ABC will NEVER admit that they may have played a part in this or at the very least benefited from it, and I'm sure Chris Harrison will have a field day sh*tting on these spoilers during filming, you and I know the truth!
Don't miss out on anything happening in Bachelor Nation. Subscribe to our weekly newsletter here. 
Images: ABC/John Fleenor; Giphy (1); graceannparks, realitysteve/Twitter; lexniko/Instagram 
What Is Hannah Ann Doing At The 'Bachelorette' Filming Resort?
With this week's bombshell news that Tayshia Adams will be replacing Clare Crawley as the Bachelorette, it's no surprise that this season is in a state of flux. After just 12 days of filming, Clare found true love, and she might even be engaged to Dale. Some sources say Tayshia called back some guys that Clare sent home, but it's unclear if any of them actually made the trip back to Palm Springs. And this week, ABC released the most cryptic teasers ever, suggesting that this could really be (say it with me) the most dramatic season ever.
So what could possibly make this season just a little bit more dramatic? Well, in a turn of events that is very exciting to me personally, Hannah Ann Sluss has been spotted on the property. That's right, according to a report from Us Weekly, Bachelor Nation's resident supermodel has arrived at the resort where filming is taking place. I thought she would be upset about not even being the backup Bachelorette, but what if she's the backup-backup Bachelorette?? Okay, I'm getting ahead of myself, but let's go over what we know so far.
Hannah Ann rolled up to the La Quinta Resort on Tuesday, and Us Weekly's photos show her arriving with a big-ass suitcase. I'm no model, but that doesn't look like the kind of suitcase you bring if you're only staying for a night or two. Then again, maybe she just overpacks. In another photo, Hannah Ann is wearing a mask and talking to another woman, who is reported to be Bachelor producer Julie LaPlaca. If you recall, Julie is the producer who people (myself included) thought Peter Weber was dating at the end of his season (yes, that happened this year; no, time isn't real).
Hannah Ann has arrived on #TheBachelorette set with a large suitcase. So, she must not be there just to give Tayshia advice. 🤔#TheBachelor #BachelorNation pic.twitter.com/AqIIO6hCWj

— The Chris Harrison Show (@RosesTearsDrama) August 5, 2020
So, based on this evidence, Hannah Ann seems to be involved in filming in some way. But how?? In the past, it's been pretty common for some past Bachelor Nation peeps to come back and give the lead some advice. That could be what's happening here, but I'm not convinced. First of all, and I mean this as nicely as possible, but who the f*ck would take relationship advice from Hannah Ann? I don't think Pete should have proposed to her in the first place, but come on, that relationship isn't a shining beacon of success. And besides that, do Hannah Ann and Tayshia even know each other? They follow each other on Instagram, and there's a chance they've met IRL, but Tayshia surely has closer BN friends who could come help her out, right?
Also, with quarantine rules theoretically in place, it seems like a lot of work to drive out to Palm Springs and quarantine just so you can attend a group date and give some mediocre advice after. Taking into account the large suitcase, what if Hannah Ann is planning on staying for a while? They've already essentially thrown out the rulebook for this season, so who knows what twists could lie ahead? Two Bachelorettes at once? It could happen—in fact, it's happened before.
But Hannah Ann's arrival at The Bachelorette's desert palace isn't the only thing we need to talk about, because there are also rumors that Becca Kufrin is there. There isn't specific photo proof like there is with Hannah Ann, but IG account @bachdetective has matched up details from several of her recent photos with the resort where filming is taking place. There's a door, a window, some flooring, and perhaps most telling, a green wristband that resort guests have to wear (the same account also spotted Hannah Ann wearing the green bracelet yesterday). Those details could easily mean nothing, but I'm not not intrigued. BECCA, WHAT IS THE TRUTH?
Did Becca really dump Garrett? Is she back for another chance at finding love?? What if there's like… a whole group of Bachelorettes??? At this point, I'm basically turning into a Bachelorette conspiracy theorist, but really, how else should I be spending my time right now? Based on recent social media posts, Hannah Ann and Becca both still had their phones yesterday, but if they go silent on Instagram, we'll really know something is up. Until then, I guess I'll just frantically refresh Reality Steve's Twitter feed every 10 minutes in case I miss anything.
Images: ABC/Craig Sjodin; rosestearsdrama / Twitter; bachdetective / Instagram
Becca Kufrin Apologized For Her BLM Remarks & Gave A Cryptic Update About Her Relationship
If you've been educating yourself on racism and having difficult conversations at home, you're not the only one—Becca Kufrin revealed on a recent episode of the Bachelor Happy Hour podcast that she's been having conversations with her fiancé, Garrett Yrigoyen. A couple weeks ago, Garrett made a post in support of police on Instagram and received backlash, including from Bachelor alum Bekah Martinez. After the controversy, Becca Kufrin discussed the post on last week's episode of her Bachelor Happy Hour podcast, and seemed torn. Her cohost, Rachel Lindsay, expressed how disappointing and hurtful the post was, and the resulting conversation was tense and uncomfortable.
On this Tuesday's new episode of Bachelor Happy Hour, Becca began with a lengthy apology to Rachel and the audience, acknowledging that she "fell short" in the previous week's episode, and that she can "do much better." She apologized for not being fully engaged in the previous week's conversation, saying that these topics deserved "more care and thoughtfulness." She said that she was "gutted" to listen back to herself, and pledged that going forward, she will join Rachel as both a colleague and a friend in fighting for these important issues. She also brought up the concept of intent vs. impact, realizing that though her intention "was never to cause a divide, that is exactly what happened." She reiterated that her words in the last episode were "very lacking," and said that she will work harder to be aware of her privilege, and be more proactive about being informed on topics like systemic racism. Rachel accepted her apology, and thanked her for her commitment to do better.
On top of apologizing for her own words, Becca also acknowledged that when trying to do better, she can no longer speak for others, Garrett included. She offered a vague update on the status of their relationship, saying, "For those who are curious about my relationship with Garrett at this point, I all I can say right now is that I don't know." She added, "It's something that we are trying to work through, and discuss, and do work on at home at this time, and that's where the work will remain." It's been common knowledge that Becca and Garrett disagree on certain political issues, but it seems like this could be indicative of a larger divide between them. As for Rachel, she flat-out said on the podcast "I don't f*ck with Garrett, and I don't need to," so I think we know where she stands on that.
Whatever work is going on at home, both Becca and Garrett are keeping it off of social media. In the past week, Becca's only feed post is a TikTok of her dog set to "U Can't Touch This." Garrett, on the other hand, has spent the last few days getting philosophical. Since his pro-police post, he's posted three photos of himself, each with a lengthy caption quoting Robin Homer's writings on Marcus Aurelius, a Roman emperor and philosopher from the second century. His most recent post focuses on the principle that "Your Opinion of Yourself Matters More Than the Opinion of a Stranger," which seems pointed at the criticisms he received the other week.
While Becca and Garrett are dealing with their relationship privately, Bekah Martinez (from Arie's season) and Garrett have gotten into it pretty publicly in recent weeks. After Garrett's thin blue line post, she called him out in the comments, calling his words "scary as f*ck" and calling the post "a great reminder that not much has changed" about Garrett's views. In addition, Bekah made a $1,000 donation to the National Police Accountability Project in Garrett's name, because a generous troll is the best kind.
In response, Garrett screenshotted Bekah's comment and posted it on his story, declaring that "needless to say you never got to know me, still don't know me, and you're no longer invited over." Becca and Bekah (yeah, I'm confused too) were on The Bachelor together, and have been good friends since, so the uninviting seemed like a big slap in the face, but it turns out Bekah didn't really care too much.
Last week, she went on Ben Higgins and Ashley Iaconetti's podcast, where she cleared things up: "I don't particularly like Garrett and I'm not interested in having dinner with him." She said that she loves and has "a lot of respect for Becca," but "Garrett is Garrett." She also added that she hasn't been "super close" with Becca Kufrin for a while, so yeah, she's probably not going over to their house any time soon regardless.
Don't miss out on anything happening in Bachelor Nation. Subscribe to our weekly newsletter here.
Images: Roy Rochlin/Getty Images; gy_yrigoyen / Instagram
Hannah Ann Has Some Sh*t To Say About Peter And His Excuses
Good morning, Bachelor Nation—that is, everyone except Peter and Barb. I'm sure you're all still reeling from last night's finale, which somewhat succeeded in being unspoilable, but equally succeeded in being totally anticlimactic. Like, if I wanted to commit to 10 weeks of seeing the same people, only for them to end up going on one date after this, I'd just redownload a dating app onto my phone. Now, PLEASE DO NOT READ AHEAD IF YOU DO NOT WANT SPOILERS. Tbh, I feel like after a show airs live, there is no such thing as being "spoiled" anymore, but some of you have jobs/can't watch The Bachelor live/are sensitive, so consider this my due diligence.
Last night, Peter took a page out of Arie's playbook and dumped his final pick (Hannah Ann) to get back with his runner-up (Madison). Ya hate to see it. Hannah Ann, despite not being old enough to legally rent a car yet, surprisingly handled the situation with a hell of a lot of grace and maturity, which is more than I can say of every murder plot I've devised in my head for the strangers on the subway (whom I will never encounter again) who take their sweet-ass time boarding the train, knowing full well that there is a sea of people behind them, and the doors close in three seconds. Anyway!
Hannah Ann appeared on the Bachelor Happy Hour podcast with Rachel Lindsay and Becca Kufrin to talk about the ending to the ~most dramatic season ever~ (it may have finally lived up to the hype this time), and oh boy, did she hold back no punches, especially towards Peter. She also spoke about #ChampagneGate, the Finasco Fiasco, and of course, why Peter ain't sh*t (my words, not hers).
On Champagnegate

By now I think we all realize that the infamous champagne theft was completely producer orchestrated. "I was completely blindsided by it and I didn't know how to handle it," Hannah Ann tells Becca and Rachel, adding ,"in the end, Kelsey and i were able to put aside our differences and become friends." Hannah Ann claims she was trying to be as logical as possible and be like, "hey I didn't steal your champagne," but that came off the wrong way to some viewers.
On Finasco
Hannah Ann jokes about her whole finasco slip of the tongue, saying, "In the moment I said that, and I had no idea that I even like, spoke. That's not even a word I had used in the past, I don't know where that came from." Honestly, been there literally every time I record a podcast. (Maybe I should see a doctor?) But then Rachel asks Hannah if she does, in fact, know the correct word, and it basically goes like this:
Rachel: You do know the right word, right?
Hannah Ann: yes.
Rachel: …
Hannah Ann: …
Rachel: Fiasco.
So does Hannah Ann know the actual right word for fiasco? The jury's still out on this one…
On Madison's Ultimatum
Hannah Ann claims she had no idea about Madison's ultimatum (which she doesn't necessarily even consider an ultimatum, saying, "she was doing what's best for her"), and assumed she and Peter had talked about their values before the Fantasy Suites. She says, "I knew she had certain lifestyle values that didn't line up with Peter's, but I assumed they'd had the conversation before." Ya, like kind of how we all thought that certainly you wouldn't wait that long to spring something so crucial on someone. But alas, we were all wrong!
She also says she was taken aback by the whole situation, but didn't really want to focus on it too much, because, "I was just wanting to focus on me and him and not let anything distract me from that." You can say what you want about Hannah Ann, but from the beginning, she was focused on one thing and one thing only: Peter. Even when it earned her Luke P comparisons. The girl is focused.
On Madison Leaving Early
View this post on Instagram
Now, this is the part where things start to get good, and in the same vein, where Peter starts to get shady. Grab your kettle, the tea is being warmed up. (Sorry.) Hannah Ann says she had no idea that Madison had left early, and that Peter totally minimized how unsure he was going into his engagement, as well as his feelings for Madison.
"It was completely downplayed," she says. "He didn't give me the courtesy or respect to have a sit-down conversation: hey this is what's going on with me, this is where my headspace is at, let's talk this through." She says that Peter "just told me that very quickly and downplayed it and then immediately went to 'but my heart chooses you, you're the love of my life, I wanna spend forever with you.'" And, I mean, we all saw how he began his engagement speech by saying "Madison". This tracks.
I ABSOLUTELY just thought Peter called Hannah Ann "Madison" and my soul left my body #TheBachelor pic.twitter.com/vw53SNAo8f

— Brett S. Vergara (@BrettSVergara) March 11, 2020
We all totally thought he pulled a Ross Geller for a second, don't even lie.
On Getting Dumped
Listening to Hannah Ann's interview (and yes, I'm taking it with a slight grain of salt because hindsight is 2020), I'm impressed with how perceptive she seems to be. When asked why she took so long to get to the rose ceremony, and almost didn't show, she says, "My instincts were telling me I wasn't getting all the information I needed to make a decision with Peter." Hannah Ann may be not a girl, not yet a woman, but in this case, the woman's intuition was spot-on.
She admits, "Should I have stayed on that bed in Australia? Absolutely. But I wasn't going to give up on someone that I loved, and the last words he told me on our last chance date was that he was going to make the best decision for both of us, and to trust him."

Hmmm, where have I heard that before? Oh right, every relationship with a f*ckboy I've ever been in. *Slaps self across the cheek* You're right, this isn't about me.
She says that, "I think in the end he took advantage of the fact that he conveniently left out very important information prior to me making a commitment with him." Basically, Peter wasn't honest about how conflicted he was feeling, but rushed ahead with the engagement anyway. I know there's a ton of pressure on the show to propose, but it still wasn't fair to Hannah Ann.
Hannah Ann adds, "He downplayed his feelings towards Madison completely, and even after our breakup he couldn't really own up to it." Apparently, Peter went so far as to reach out to Hannah Ann's parents, but only to say that "basically he was struggling processing all his emotions." Umm, yeah, I'll say! That's like saying you have a little case of the sniffles when you really are coronavirus patient zero. Hannah Ann says of Peter's excuses to her parents, "It was very vague. He speaks half-truths. And so while I'm watching the season I'm like, why we broke up makes a whole lot more sense, because he couldn't really own up to how he was truly feeling."
This is, apparently, a common theme with Peter. A guy who gave up his career to compete for fame on a reality TV show, shady? Well, I never!
On The Timing Of The Breakup
Basically, Hannah Ann and Peter stayed together through January, but when the season started airing was when their relationship began to unravel—not coincidentally, because that was when Peter's half-truths started coming to light for the nation (including Hannah Ann) to see.
She says, " beginning of January was when he approached me that he needed to speak with Hannah Brown. That's the first red flag. He told me he needed to talk to Hannah Brown because he needed closure and was trying to convince me I should feel comfortable with that. And I'm like, why do you need closure?" What Hannah Ann didn't know at that time, was that Peter needed closure because he low-key invited Hannah B. back into the Bachelor mansion. Hannah Ann says before that, she'd never known about the group date, or seen Hannah B. ugly cry on the couch. But once she watched it, it all made sense.
Peter never did get that "closure" because about a week later, he and Hannah Ann broke up, which was at the very end of January. The crazy part about it is that Hannah Ann says, "We actually had talked that morning that we weren't gonna break up, we were gonna work through it." Yikes. I mean, at least Peter didn't follow her around a house trying to browbeat her into forgiveness, but this is like, only marginally better.
And, back to Peter never really giving the whole story, the reason he gave Hannah Ann for the breakup was that, similarly to what he told her parents, "he was having trouble processing his emotions." Like, dude. You weren't having trouble processing your emotions. You were having trouble feeling emotions toward your fiancée. Let's call a spade a spade.
Hannah Ann reiterates, "Peter does not own up to the full truth—just like on our engagement day. He knew that if he told me the full extent of where his heart and head was at that entire week, he knew that the outcome would have been different. He knew that when we sat down and had an open, honest conversation, my instincts would have picked up on that he was not ready for a commitment. And that's not what he wanted."
Yeah, Peter just went full steam ahead because he wanted to put that ring on somebody's finger, identity be damned. 
In what might be my favorite quote ever, Hannah Ann says that Peter "was consistently inconsistent." I love it. The accuracy. The poetry. The parallel structure. I'm putting this on a sticker. Honestly, Madison, good luck.
There is a light at the end of the tunnel for Hannah Ann, though. For one, she'll absolutely kill it on Paradise, and who knows? Maybe four years from now, ABC will tote her out of the shadows to make her the Bachelorette. But she does say that Peter's f*ckery "really helped me move forward because I deserve more than someone half-loving me. I deserve 100%." Claps all around. Hannah Ann deserves the world, or at least, a Revolve modeling contract.
If you made it through this absolute novel, congrats! To hear more of what Hannah Ann said, listen to the Bachelor Happy Hour podcast below.
Images: ABC/John Fleenor; BrettSVergara / Twitter; thebetchelor / Instagram (2); Giphy (2)
I Hope Hannah B. Doesn't Get Engaged On 'The Bachelorette' — Here's Why
Whatever your feelings are on the new Bachelorette pick, I think we can agree: the last few seasons have been severely lacking. Becca Kufrin and Rachel Lindsay handled themselves with grace, don't get me wrong. But they also both wound up with supremely disappointing mates: Becca's, a man who liked memes so offensive they made my eyes water; and Rachel's, well, a man who isn't Peter Kraus. (This is not just Peter-favoritism; Vulture, The New Yorker, and The New York Times all agree with me.) On the flip side, the last two Bachelor seasons have ended with our suitor saying "f*ck it" and doing whatever he wants, regardless of how it messes with show protocol or their runner-ups' emotions. And sadly, I have more faith in both of those relationships because of it.
This season, I'd like to see Hannah Brown be a different type of Bachelorette—not for how "fierce" her love is, but for saying "f*ck it" when the format of the show no longer suits her. My fear is this: for all ABC's talk of how "real" Hannah is, nothing in her pageant or Bachelor history makes me think she'll be the one to break this pattern. In Bachelor Nation, the men are allowed to follow their hearts at any cost, while women are encouraged to consider the other contestants'—and all of America's—feelings. The question was never "did Rachel Lindsay want to marry Bryan Abasolo?" It was this: if Rachel didn't want to marry Bryan, would she have maybe stayed anyway?

This dynamic—of women obeying the rules while men break them—plays out over and over on Bachelor in Paradise. The women wait to check in with their dates' feelings; the men go after the shiny new thing. At a certain point, it becomes clear what's happening—it's not that the women are, across the board, more invested in the men. It's that the women are more reluctant to do something they "shouldn't," to break one of the many unspoken Bachelor rules. You could chalk it up to ingrained gender norms—and that certainly plays a part—but I think there's something else going on here. These women have dropped everything to find love on a reality show: it doesn't make sense that they would be meek in their pursuit of it. Women treat dating as an Olympic sport every day; why, on a show built around that very concept, are men the only ones jumping fences?
Of course, when picking apart reality shows you have to consider two layers: the story we're shown, and the story that existed before the editors got to it. Rachel spoke out recently about her Bachelorette finale, claiming that her "happy ending was not demonstrated within the confines of your television screens," while maintaining that she is "living it every day in real life." Apparently, Rachel was hurt by how much of the episode focused on her breakup with Kraus, and doesn't think this accurately reflects her journey. And Becca K. draws a similar distinction. When asked by Hollywood Reporter how she felt about Arie's devastating on-screen break-up (I paraphrase), she said this: " to stay focused on the important things. To focus on what I actually went through and not what people are saying, because at the end of the day, I lived it."

So, maybe the biggest issue isn't with the men that they wound up with, or the actual romantic opportunities they were presented. The issue is that they were depicted as having unhappy, humiliating stories, regardless of what happened in real life. No matter what ABC does, no matter how tattooed or outspoken its Bachelorette picks become, they can't get away from the fact that Bachelor Nation peddles in female heartbreak above all else. The story they are intent on selling is that women don't break the rules unless they're monsters, but men can break the rules if their hearts are pointing elsewhere.
The truth is, I have a hard time believing that anyone falls in love, to the point of thinking about marriage, in three months while dating thirty other people. So that makes it all the more compelling when Arie makes a mistake, or Colton reveals that he has a final pick with three girls left. The system shouldn't work, for most people—so the stories that act as proof of how broken the system is seem most legitimate. If ABC wanted to atone for its treatment of Becca K., it should have let her break the formula like Arie did, and given her license to take more or less time as she needed. Instead, they sent the message that, even and especially due to her recent humiliation, she would have to be just as perfect and open-hearted as every Bachelorette before her.
To bring this back to Hannah Brown: I don't trust that ABC will, on-camera or off, encourage its Bachelorette leads to go with their gut, really, any time soon. So I hope Hannah comes out of this season without a ring on her finger. Even if we may never really know how happy her story is, in comparison to the story ABC will show us, at least we'll know she didn't make a lasting commitment under duress. If the women of Bachelor Nation commit themselves to saying "f*ck this" to the show's antiquated rituals, maybe in five years ABC will catch up and actually air that footage. Then, we might have a Bachelorette worth watching.
Images: ABC; Giphy (2)
Which 'Bachelor' Couples Are Actually Getting Married?
It's been a week since we watched Cassie take Colton back on the finale of The Bachelor, and they're definitely still in the honeymoon phase. Or, more accurately, they're in the let's post on Instagram nonstop so everyone thinks we're super happy phase, but it's just as annoying. But how long will it last? Will Colton and Cassie even get engaged, or will they just fade into the background of failed Bachelor couples? Only time will tell, but this got me thinking about some of the other recent-ish Bachelor couples that we don't hear much about.
Some of the answers are obvious, like Arie and Lauren (married with a baby on the way), or Nick and Vanessa (probably haven't spoken in a year), but other couples are a lot harder to read. Who's still together? Who's getting married soon? Who acts like their supposed fiancé doesn't even exist? Come along as I embark on this deep dive into the murky waters of what happens after Mike Fleiss stops telling you what to post on Instagram.
Becca & Garrett
Aside from Colton, Becca Kufrin was the most recent Bachelor Nation star, and her engagement with Garrett looks like it's still going strong. In fact, just a few days ago, Becca and Garrett posted to celebrate the anniversary of when their relationship technically started. Of course, Becca was technically dating two dozen other guys for the first couple months, but I guess we can count it because he got the first impression rose.
Becca and Garrett post about each other pretty regularly, but like, a normal amount for a couple that's engaged. Their don't sound like they were ghost-written by Mike Fleiss, which is definitely a good sign. We don't know any details about when their wedding will be, but in December they did a weird pre-wedding photoshoot, in which Becca is definitely wearing a wedding dress. Unclear why that was a thing, but Becca also said in December that they're house-hunting together in San Diego, so it seems like things are going well for them and they're committed.
Rachel & Bryan
I always had my doubts about Rachel and Bryan's relationship, mainly because it was clear from watching the season that she had the strongest feelings for Peter. (It will never make sense to me why someone who isn't ready to get engaged goes on a show where a proposal is literally the only goal. What are you doing??) Despite Bryan being a questionable winner, he and Rachel are still together nearly two years later. They keep things pretty low-key, and sometimes go months without posting photos together on Instagram.
But now, there's no question about whether Bryan and Rachel are legit, because they're getting married this summer. In January, Rachel told Entertainment Tonight that she has a date and a dress. As for the location, she said "It will be a destination wedding in a warmer location, closer to Colombia, where Bryan's from, but it's not in Colombia." Lol because "closer to Colombia" could literally mean anything, but I get that she doesn't want to tell the whole world exactly where they'll be getting married (damn it). Rachel later told the Bachelor Party podcast that the wedding is in August, so stay tuned for that in the midst of Bachelor in Paradise. It's going to be a busy summer.
JoJo & Jordan
Let's be real—JoJo and Jordan are the main reason I wanted to do this article. It's been almost three years since they got engaged, and I understand that The Bachelorette is not a typical relationship scenario, but three years is a long time to be engaged for anyone. JoJo and Jordan still post together all the time, so it's never really been in doubt that they're together, but when are they getting married??
Last month, they shared some minimal details about their wedding plans on their web series (lol). They said that they had decided 2019 would be the year they shared their wedding date…which means nothing. You could set a date in 2019 for four years from now; this information is useless. Jojo and Jordan are waiting until after Jordan's brother's wedding (not Aaron, the other one) to announce the date, but JoJo said she wants a spring wedding. I'm assuming she doesn't mean this spring, so we're most likely looking at a Spring 2020 wedding date. There's nothing wrong with a long engagement, except for the fact that I'm impatient. I mean, we all watched their entire relationship unfold on camera; I feel like it's only right that I get semi-regular updates on their relationship status. Is that so much to ask??
Chris & Krystal
So the past three Bachelorettes are all still engaged and in varying stages of wedding planning, but what about some Paradise couples? First of all, let's talk about Chris and Krystal. After getting engaged on Paradise last season, they've fared a bit better than Jordan and Jenna, and they're still together. In December, they moved in together in San Diego, so they can hang out with Becca and Garrett all the time! I'm obsessed with Chris posting a literal apartment tour on Instagram:
There hasn't been much news about their eventual wedding, other than Krystal telling People that she sees "a beach and bare feet, and lots of crystals." Do I smell a Paradise wedding on the horizon?? Chris Harrison can only hope. In the mean time, they've started a YouTube channel called Glitter Goose together, so that's how you know it's really love.
Raven & Adam
Now that we've addressed the four couples that are already engaged, let's finish off with one couple who is headed in that direction: Raven and Adam. Since meeting on the show in 2017, they've been together for almost two years, and they seem to be doing great. In fact, Adam went on a podcast recently and said that he's going to propose to her sometime in 2019. My by calculations, that means Colton should be proposing to Cassie by 2021…oh wait, that's never going to happen.
Adam also said that they've gotten many offers for a televised wedding, but they're not interested. That's a shame, because I'm sure Chris Harrison was already setting up the folding chairs for another Paradise wedding. But really, Raven and Adam seem pretty normal and happy, and I hope they stay that way. Maybe not all of these couples will make it in the end, but they seem to be doing fine for now.
Images: Shutterstock; @gy_yrigoyen, @therachlindsay, @joelle_fletcher, @chrisrandone, @ravennicolegates / Instagram
Hannah B. Is The Bachelorette ABC Deserves
As I sit here on this shockingly sunny Wednesday morning, two things are very clear: this hangover might kill me, and Hannah B. is going to make one hell of a Bachelorette. Sure, there's plenty to complain about, starting with the fact that she's younger than me (she's 24; I am…not). I'd rather not see more of Alabama than I have to (or more pageant footage, for that matter), but for f*ck's sake, half of the final four were some variation of pageant girls from Alabama. And yes, we've watched Hannah B. struggle to string together basic sentences, which some might consider a red flag. But I'm here to tell you why this tongue-tied, Southern pageant queen will give us the most fun season we've had in years—and why any other choice would have been a huge mistake.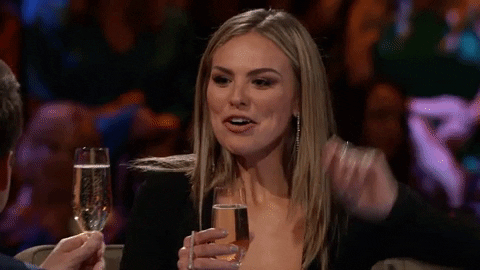 First, let's take a look at who was in line to be the Bachelorette. In this Variety interview, ABC exec Rob Mills confirms that they spoke to everyone in the final four plus Demi while making their decision. Let's take Demi out of the equation real quick: that woman was born to be on Paradise, and I'm pretty sure we have no idea what her real voice sounds like. Also, she is deeply and fundamentally not ready to get married, which we should at least still pretend is a prerequisite for being on this show.
So, that leaves Tayshia, Hannah G., and Caelynn—all of whom technically deserve the Bachelorette title more than Hannah B. Going by the rules of Becca's season, if your leading man deviates from the script and ambushes you for a surprise on-camera breakup, you are supposed to be the next Bachelorette. So both Hannah G. and Tayshia got pretty f*cked there. Actually, it's kind of a fun game to think about who got a worse deal out of this season. Is it Hannah G., who's gotten shockingly little screen time for someone who looks like a Barbie come to life, up to and including them cutting her fantasy suite? Or is it Tayshia, the divorced 28-year-old who jumped out of a plane, got dumped on camera, held a sobbing Colton in her arms, and STILL didn't get chosen as the second-ever non-white Bachelorette? (It's Tayshia, Tayshia got more f*cked here.)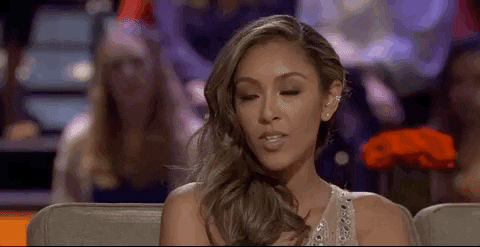 But here's the thing. We can all agree the Bachelorette shouldn't have been Hannah G.—she has a thriving career of "content creating" ahead of her either way, and I think she's about as ready for marriage as Demi is (f*cking 23-year-olds). Can we all secretly, quietly agree that we didn't want it to be the qualified and mature Tayshia either? I want many good things to happen for her, and I'm genuinely grateful that her screen time forced Colton to open his mouth for reasons other than kissing. But first of all, the last two Bachelorettes we've had have been responsible, grown-up women, and it's been boring as hell. Second of all, while it's f*cking disgraceful that there's only ever been one non-white Bachelorette, ABC needs to do some serious work on itself before they are ready to have another.
The show, in its current state, is barely equipped to handle a Bachelorette of color. Let's not forget the many "yikes" moments in Rachel's season where ABC cheerfully broadcast that it has no idea how to address race in a thoughtful way. They (probably purposefully) put a feminist-hating, Black Lives Matter-disparaging bigot on the show as a potential suitor to the first black Bachelorette, and kept him on for weeks, forcing the black contestants to explain to him why his own actions displayed undertones of racism. In my opinion, the change that needs to happen is ABC hiring more people of color and doing a serious overhaul of their many regressive attitudes—not throwing another black woman into a series of semi-racist situations with all of America watching.
Similarly, on the subject of topics ABC is unequipped to handle, Caelynn would also have been a disaster. When Caelynn shared the story of her sexual assault, it was moving, unflinching, and brave. She proved her eloquence, her inner strength, and her ability to be truly vulnerable on camera. But holy sh*t, can you imagine a season of The Bachelorette actually grappling with this? Think about the male contestants they pick. You know at least four of them would have made tone-deaf references to sexual assault before the end of night one. And Caelynn would have had to tell her story and relive that trauma several more times on camera, with different men, who have differing abilities to respond correctly. It would have been painful, sad, and peppered with tactless transitions from Chris Harrison. And let's not forget that the producers, in all their "careful vetting", let a convicted sex offender compete on Becca's season—and he made it pretty far in the process! Caelynn has a valid and important story to tell, but I'm glad we're not seeing it on The Bachelorette.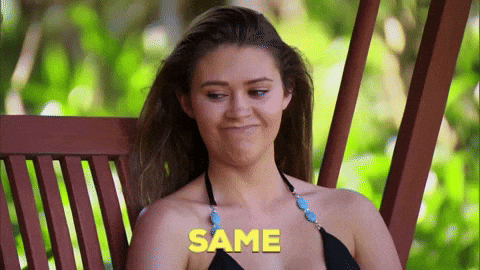 So, is my final point that Hannah B. is the perfect choice because she's young, white, and trauma-free? While I don't love the look of that sentence, that kind of is my argument. Rachel and Becca K., like I said, are smart, confident, gainfully employed women who know what they want. One of them wound up with her second choice, and the other with a MAGA troll—not exactly the empowering message we hoped they'd send. So maybe, at least for this season, we can stop pretending that The Bachelorette has the capacity to be an empowering show. I don't care if Hannah B. has the vocabulary of a fourth-grader and has never felt real pain. The Bachelorette is terrible at portraying eloquent women and their trauma in a watchable way anyway.
Hannah B., with her terrifying smile and big shiny eyes, was exactly the same person when she got sent home as she was when she arrived. While all the other girls slowly crumbled and dropped their facades, Hannah B. didn't flinch. ABC doesn't need or want an accomplished, mature woman as their Bachelorette. They need a marionette doll who can watch this guy rap without gagging. There will be no opportunity to get upset on this season of The Bachelorette—I'm sure whoever Hannah B. ends up with will be a great first husband. Until ABC is ready to make The Bachelorette a show that can handle serious issues without embarrassing everyone involved, bring on the Hannah B. Roll tide!
Images: ABC; Giphy (3)